Hello friends! Welcome to (almost) September! I hope your August was delightful and full of good things. Overall, August was pretty good- thank you, Lord! I'm prepping for a little time away this next week which is much needed. But today, before I could go relax, I had to share my August favorites with you.
There is some fun makeup I've been using and trying out for you. I'm currently testing some Dollar General makeup and will have a post up on that soon. August also was spent watching a lot of true crime stuff. Am I the only one who loves to watch all things true crime? I think I'll share some of my favorite true crime podcasts in a post soon, would you like that?
Let's take a look at all the thing that made my August a great month! And let me know in the comments below what would be in your august favorites post!
August Favorites 2019
Beauty
I grabbed this body spray around mothers day and recently been using it all the time. Bodysprays are something some people think are so "early 2000s" (think Love Spell Victoria Secret) and don't like them. I went for a while not really liking them, I felt like they were for young girls and didn't even work well. Lately, however, I have found them extremely useful and slightly nostalgic. Bath and Body Works, to me, has the best "fragrance mist" or body spray. This rose scent line is amazing! Which surprised me because I typically do not like any rose type scents. All that to say, this mist goes with me everywhere now in my purse! And how feminine and chic is this label packaging? It has a good spray to it and stays on me for a fairly long time. Highly recommend this mist!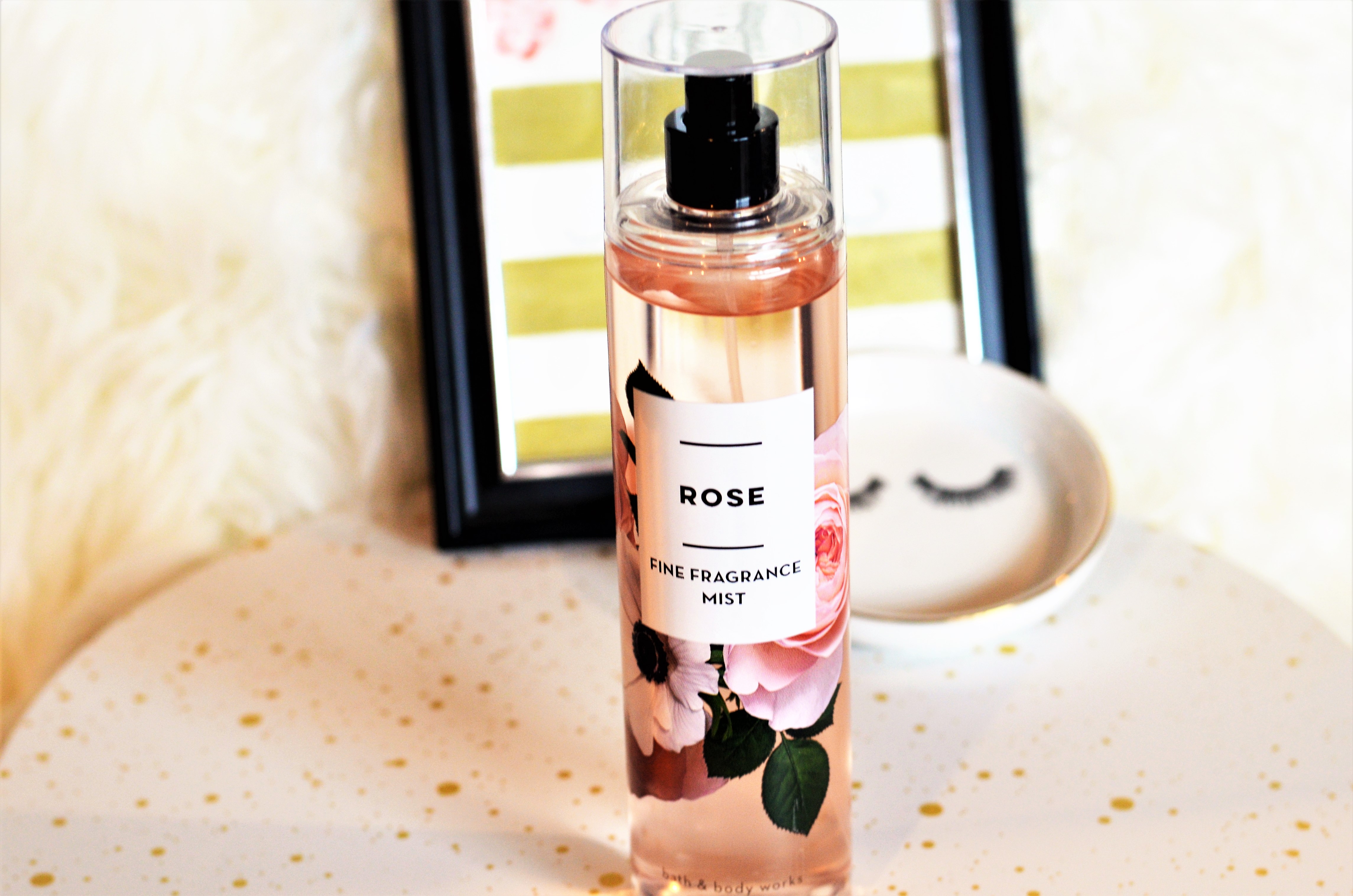 I know that the Stila Liquid Lips have been on the blog many times before. There is a full review on the liquid lip line which you can read here. But holy cow, I forgot how amazing this formula is to wear! I threw this on to head into a museum with my "godchildren" and hoped the whole time I wasn't going to end up with red all over my teeth. Friends, it never budged! I'm going to share a few pictures below of me wearing it and share about it because I was once again floored at how long lasting this lipstick is! Also, such a perfect red lip.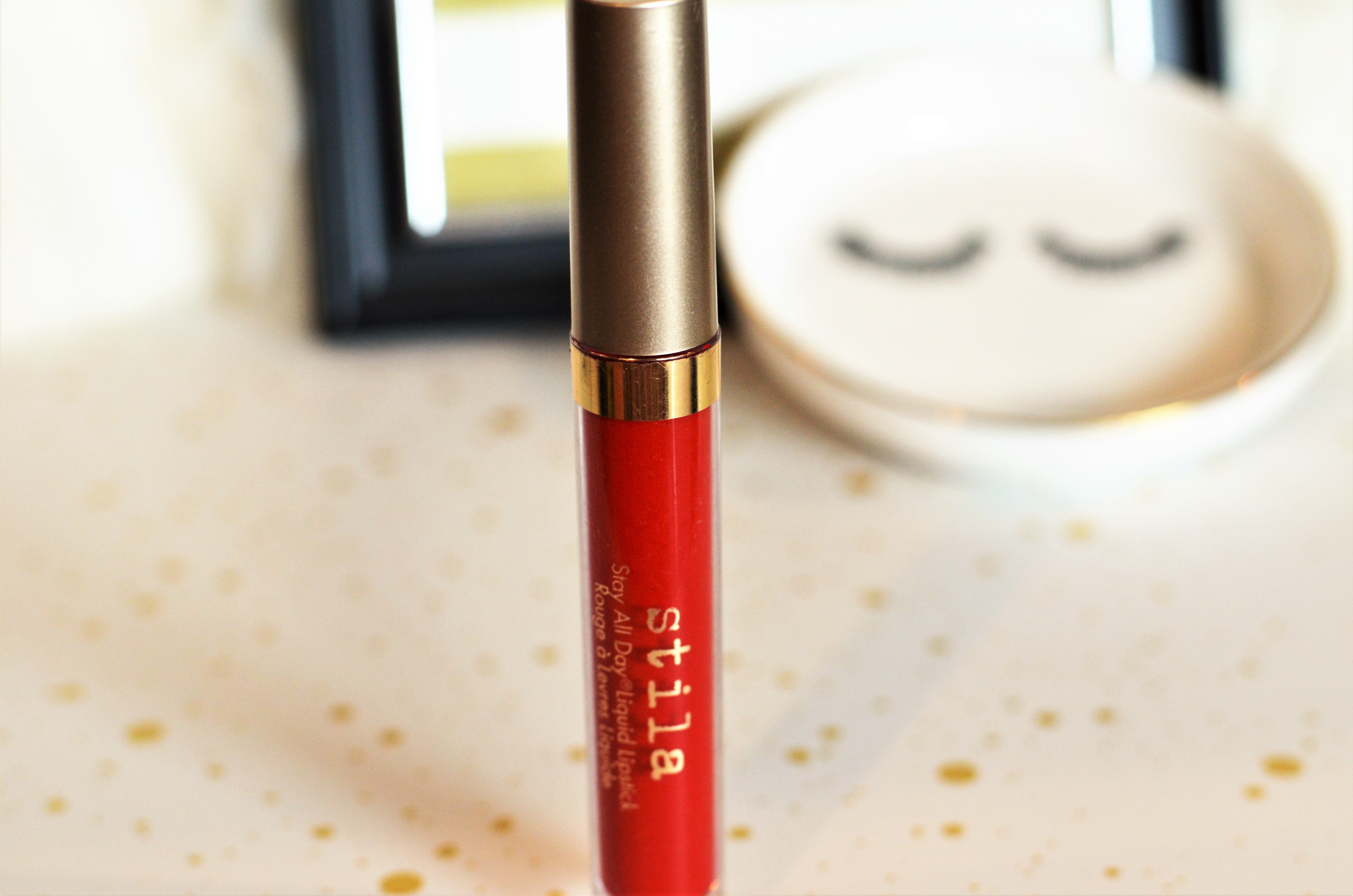 There is a whole review on these obsession palettes from Huda which you can read here. But this last month I've been loving this smokey one. The shimmers in this palette are so gorgeous. The silver is just stunning! One of the most metallic shades I have ever seen. And the goldy and rose goldy shades are really strong metallic shades as well. The black is a perfect matte black and it truly is a great palette to make a good smokey eye. If you ever see these on sale or even full price, I highly recommend you getting one! I love them and I would buy them all if I could. Overall just great quality.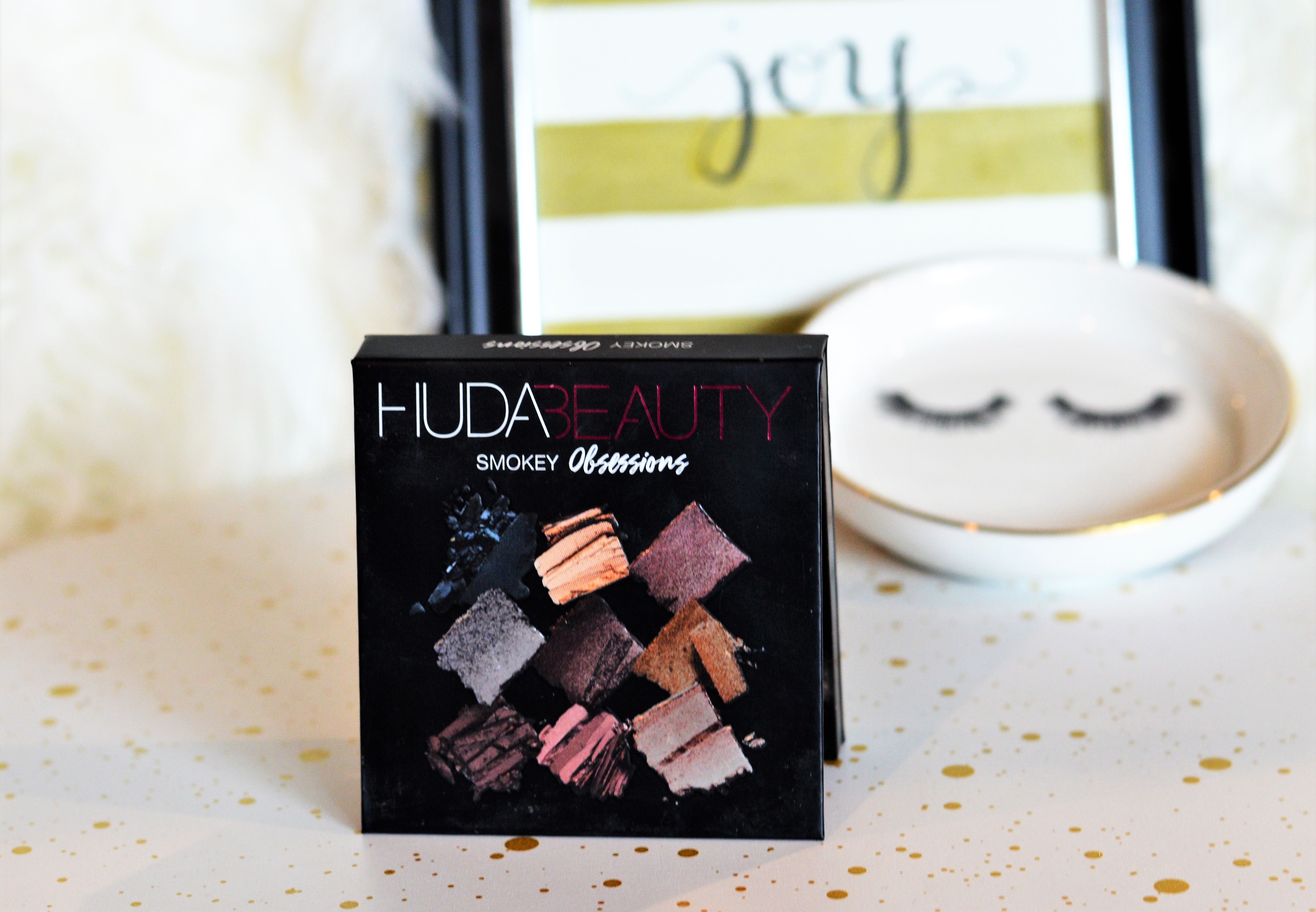 Shape Tape might seem like an obvious monthly favorite. I mean it's a cult favorite and has been for a while. However, I just finished my first full tube and bought this one! I originally had the shade fair but since they added shades, I am now fair beige. Fair beige is for skin with pinky undertones. This concealer just amazes me sometimes! The quality is incredible and totally worth every penny, seriously! If you really enjoy makeup or struggle with concealing your under eyes…invest in this concealer! This has been my go-to again this past month since I repurchased it!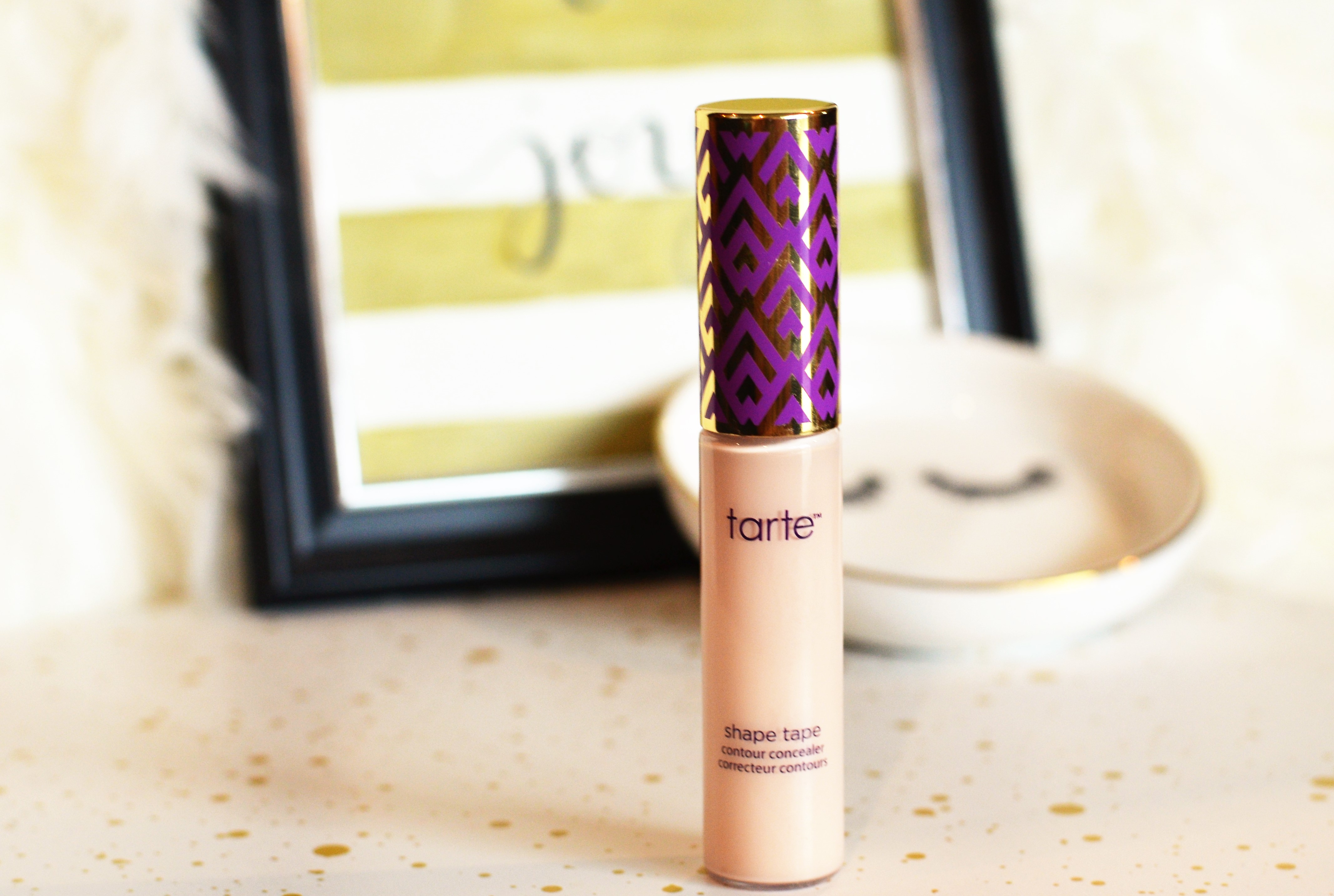 If you read my TJ Maxx haul, then this brush will look familiar. I snagged this incredible Marc Jacobs brush. This brush cost me less than $10 and it's normally over $30! It's a flat foundation brush that is perfect for liquid foundation. I have mainly used it for blending in concealer under my eyes because it's just that perfect size. It does fill up and get dirty pretty fast…but I need to wash my brushes more often anyway. I loved grabbing this brush to quickly and smoothly blend in my foundation or concealer this past month. It doesn't leave it streaky either.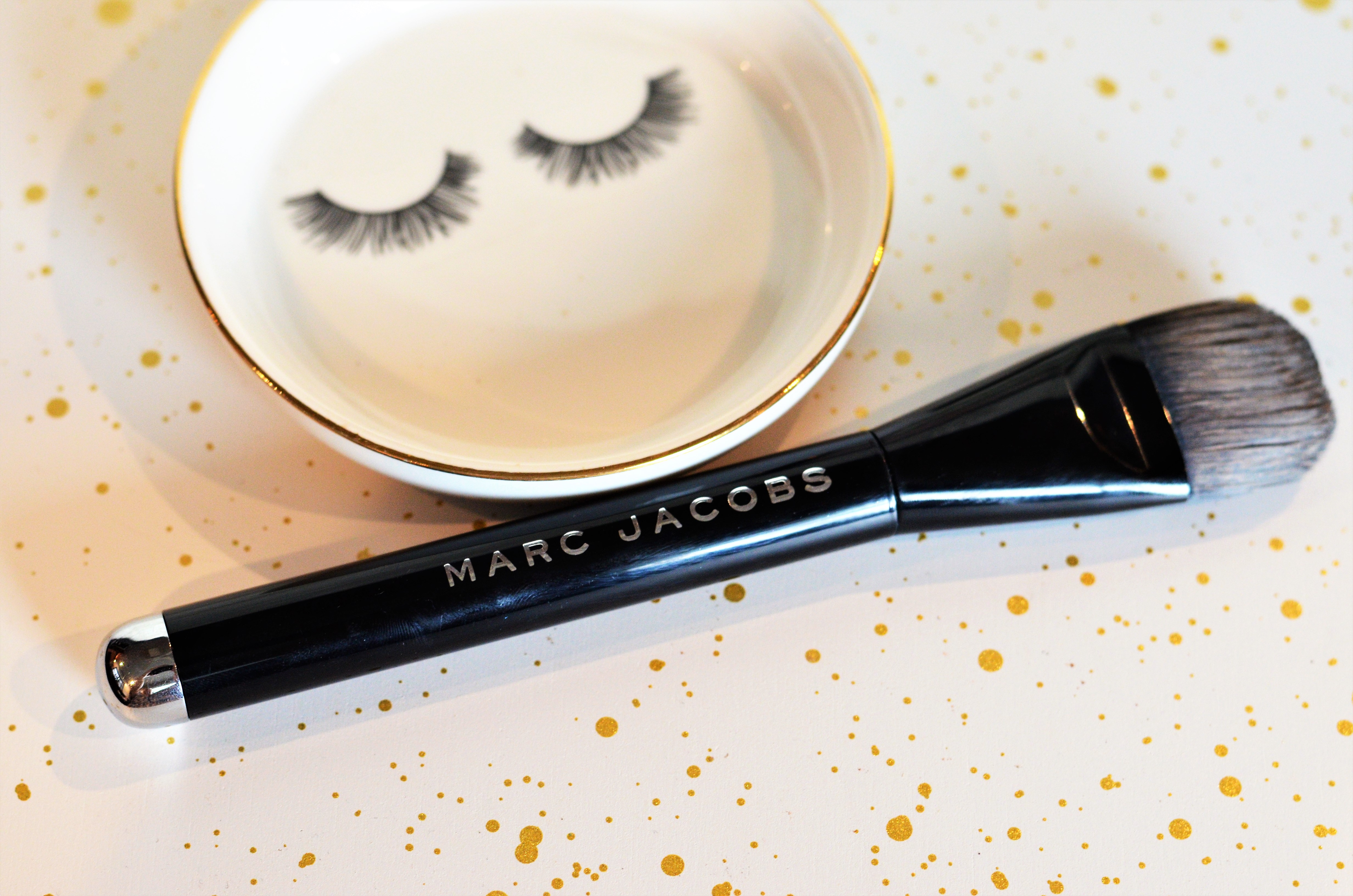 Entertainment & Random
Ya'll, I have been in a true crime hole lately and watching way to much ID channel and youtube videos about true crime stories. One channel, in particular, is LordenArts. John Lorden is hands down one of my favorite and best true crime YouTubers out there. He shares about missing person cases, unsolved and solved murders but he sets the videos up like telling a story which I think is why I'm so drawn to his videos. He has done a long series on the cases of Elisa Lamb and Missy Bevers. There is also a deep look at the Christian Andreacchico case as well. Lorden is objective and good at really digging in and getting research that needs to be found. He is very supportive of the families and always ready to help them. And he is honestly out to find the truth- no matter what that is. So if you enjoy true crime that isn't explicit or gory…check out his channel!
Trader Joes has changed my life. I live nowhere near one…but my sweet aunt does. She and my grandpa picked me up these chocolate cups I had heard so much about this past month and BOY they're good. The dark chocolate makes me feel a little less guilty about them. But they are just so yummy! They use the smoothest peanut butter I have ever seen in candy. Just sweet enough! I wish I lived closer to one…not like over a half hour to get there (maybe that's a good thing haha!). Have you ever tried these? If not, you must! I don't even like most dark chocolate but these are amazing.
Music I've been loving