Happy International Photography Day! Who knew that was an actually holiday! But, seeing as I love photography and have been growing my hobby…I thought I'd share a little about photography today. Ironically I had this post planned before I even knew it was international photography day!
There are hundreds of props and accessories when it comes to photo gear. Not only are there lots of different options to pick from when looking for props and accessories but everyone has their own preferences. Some prefer lighting equipment, some prefer to just use natural light. Some photographers have tons of different lenses, some mainly use one or two. I'm not a trained professional, ya'll know that. But I have been doing photography sessions for a few years now. While I'm not trained and more self-taught…I've started using more and more professional equipment but I'm also on a budget.
So I wanted to share a few of my favorite accessories and props so that if you are a photographer on a budget or just getting started- you might have a few ideas when starting to look for accessories and props. Hopefully, you find this helpful! Also, make sure you check out some of my recent photo sessions here on the blog: Giroux Family Sessions, Baby C's 6-month Session, and more.
My top photography accessories and props
Accessories
The one linked is from Amazon, I actually purchased my 50 mm lens from eBay and it has performed perfectly! I pretty much only use my 50 mm lens now. I also have a kit lens that is good for wider shots, the 50 mm just gives me a lot of detail. I'm looking to buy another lens..maybe a macro lens for more newborn detailed shots. But for most of my sessions, I currently don't have a huge need for more lens. The 50 mm is such a great, staple lens. If you are a newer or training photographer, my biggest piece of advice is to invest in the 50 mm lens. It takes your pictures from newbie look to much more professional when compared to the kit lens.
I actually have two Capturing Couture camera straps. I have a traditional one and a scarf one. The scarf one is 100 percent my favorite! It is made of soft, jersey-like material so it feels good on my neck and doesn't scratch. It is a perfect length for me, I tend to swing my camera around during sessions placing props and such. These camera straps are of great quality and not overly expensive. Yes, you can find cheaper ones but these are worth the little more money! Not only are they useful but they're super cute too! I'm obsessed with this strap! It is a staple that I have to have for any shoot.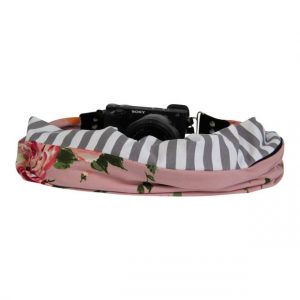 For some reason, my laptop stopped reading my SD cards for a while. I have no idea why but it was a huge problem! I found this card reader on Amazon and I now actually have 2 of them to keep on hand for any reason. This plugs into my USB port on my laptop and will read my SD cards. I also love that when you stick the SD card in…the reader holds it in enough that the card won't snap in half if it gets hit or smashed. I say that because I often throw the reader into my laptop bag with the card still in it. So I love that it's secure in the reader.
As a photographer, I didn't really find a need for remote shutter speed. But as a blogger, I desperately needed it. When I shoot makeup shots or lifestyle shots with me in it…this remote shutter speed comes in handy! Because the 50 mm is a pretty tight lens, I needed a remote that was wireless because I needed to be farther back from the camera that the wired remote would allow me.
I actually use a Vera Bradley bag for a camera bag. I didn't want to spend the money on a typical camera bag when I could run to the Vera Bradley outlet and get a similar shaped bag for 70% off! Anyway, I grabbed this bag off of Amazon that sits in that bag and allows a little extra protection for my camera and lenses. It's cheap and not very big…but it holds my camera base and lenses with ease. I love this because it allows me to really use any bag I want to use!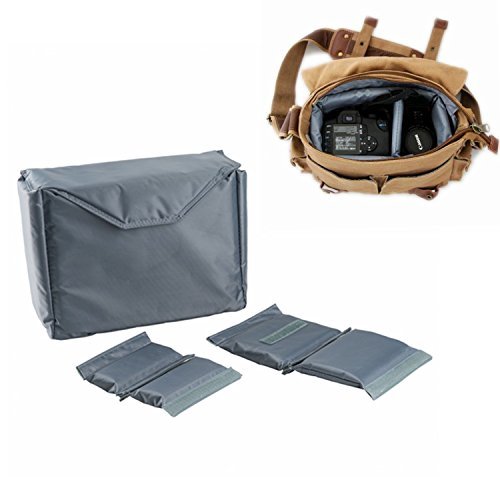 I know there are a lot of different SD card brands out there. But even when I was in college and was taking media classes and an intro to media technology where I had to use cameras and learn video, we used Sandisk. So ever since then, I've used Sandisk. Watch Walgreens and other places because they run sales on their cards! I have various sizes of cards from 8 GB to 32 GB. While these can seem expensive, if you take care of them…they last forever!
Because like I said above, I have various cards that I use…which most photographers should have…I keep them in a card slot case. This was such a cheap little addition to my gear. I mean it holds 22 cards so there is plenty of room! The card case seems silly but so helpful!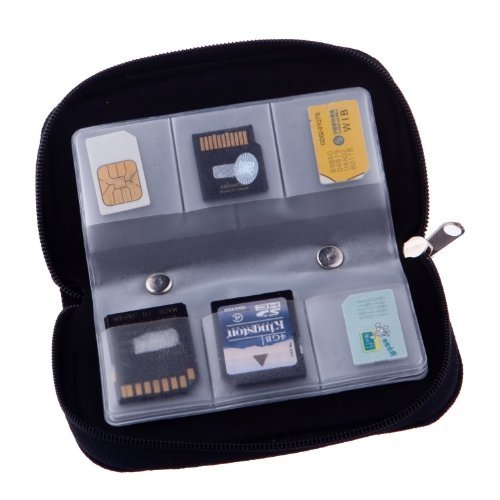 Props
If you didn't know, I do a lot of newborn shoots. And if you didn't know, newborn sessions require a lot of props! But as I said, I am on a limited budget. So I bought a little at a time! There's nothing wrong with buying as you can. I have more props I probably use such as baskets, blankets, and more that aren't something I can specifically link. If you'd like a Facebook Live where I go through some of that stuff…let me know!
I have an old grey faux fur rug from Ikea that they don't sell anymore. But I recently just picked up this white faux fur rug and am loving it! I used it in a recent newborn shoot and will share a few pictures below. One of my biggest tips is to use other things than strictly items labeled as photography props. I could get a faux fur piece that is labeled as a prop and probably spend twice what I did. Amazon truly is a photographer's BFF.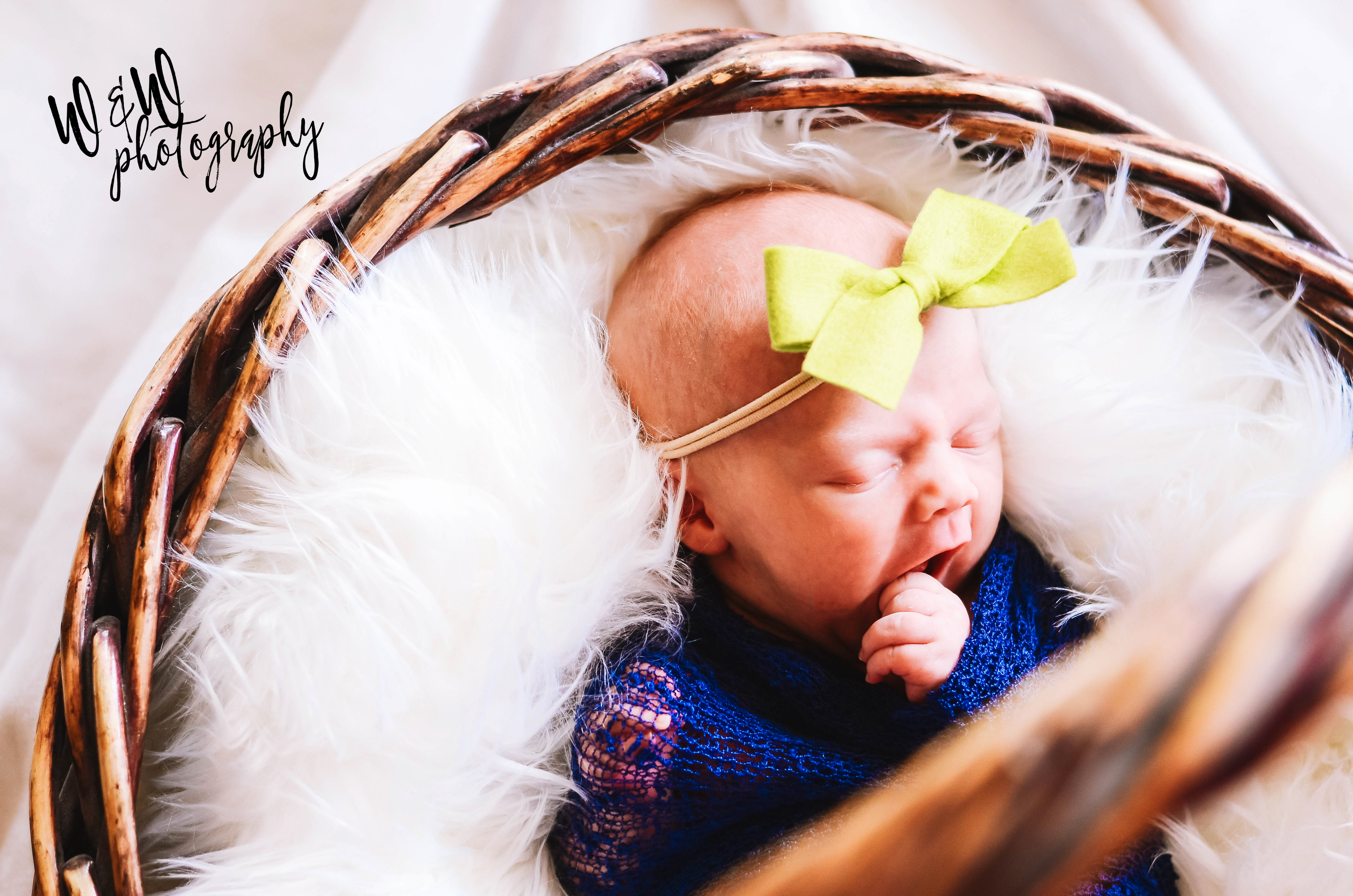 Newborn headbands
The headbands are a must-have for newborn girl shoots. For a long time, I just used the families supply of headbands but I've started adding some to my personal stockpile. I grabbed some fabric bow headbands from TJ Maxx that I can't seem to find to link but they're similar to the Baby Bling Bows. Amazon Baby Girl Nylon Set is another set I purchased from Amazon. I loved the variety of them! I'll add pictures below.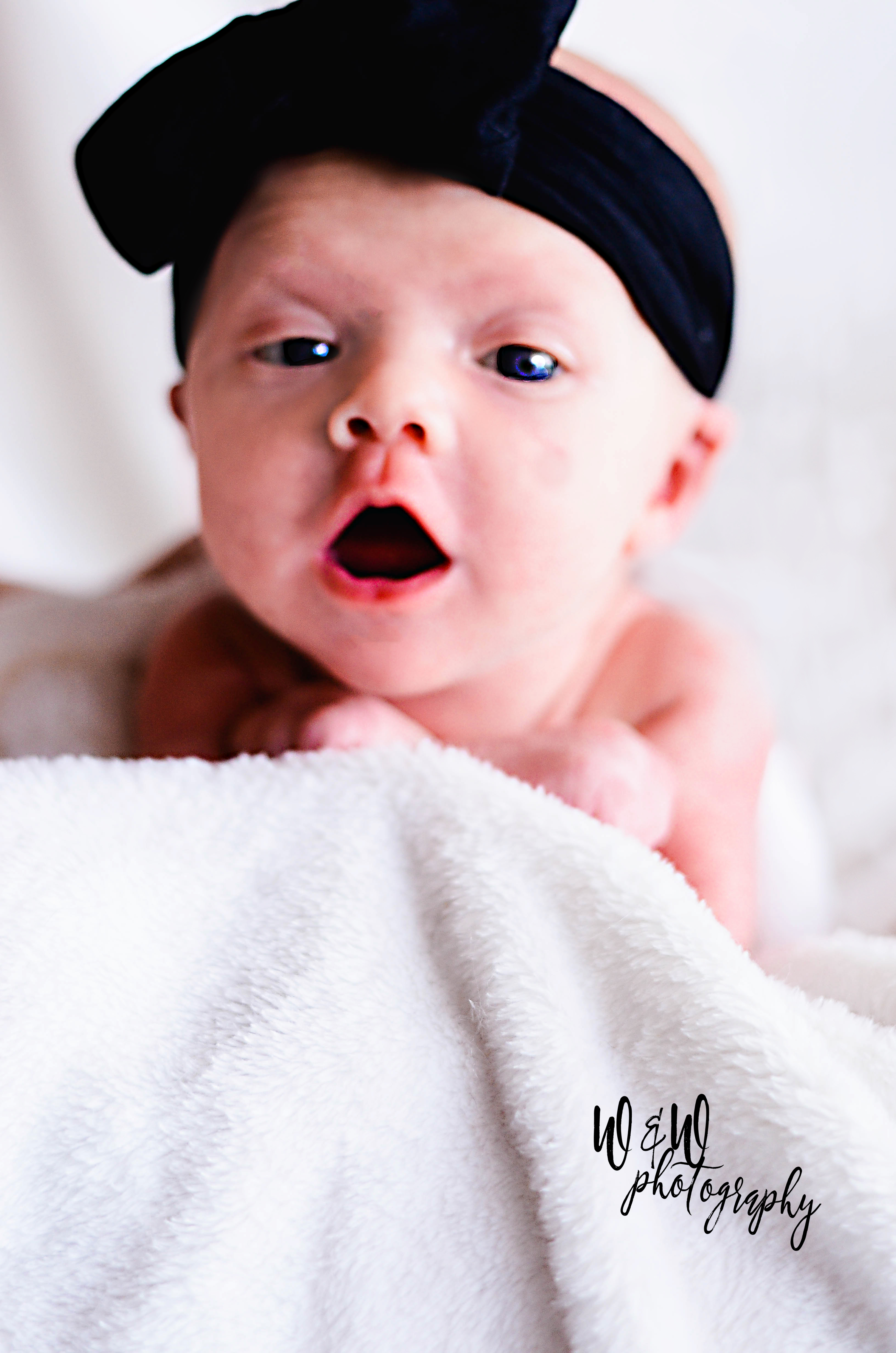 Newborn stretch wraps
I would hands down say that the most vital prop for newborn shoots are wraps. Wraps can take a plain white background to a whole other level with a pop of color. They're versatile. I have gender-neutral tones like grey, tan, white, etc. Then I also have some pink, purple, blue ones for girls or boys. Just like my other props, I have bought these wraps a little at a time and all from either Etsy or Amazon. I prefer the stretch ones to the cheesecloth ones. But the cheesecloth ones are good to lay over the baby. My thought about these is you can never have too many if you do a lot of newborn shoots. So keep an eye out and grab some when you can.
This set is actually from Walmart. The donut pillow is so helpful. I don't use the other ones as much but they're still good to have. These pillows are a great example of being able to get props you need at an affordable price. You can always upgrade later! These have served me so well. You can also use a boppy or nursing pillow. I think I might do a whole post on tricks for doing newborn sessions, are you interested in that??
These are some of the props and accessories that I use all the time during my shoots both blog related and photography related.