The first few weeks of September are always a little awkward for me. Can I really not wear white? Do I stay using my summer lipsticks? Do I switch to my dark and vampy lip colors already? If you're like me, you never know when to make that important makeup switch over. What lippies do I choose at the beginning of September?
Because I 100% believe that the answer to those questions relies on you and what YOU want, I can't offer a perfect answer. While there are trends and some fashion and beauty "rules" that people say to adhere too…most of beauty and fashion is about expressing yourself and wearing what you enjoy.
However, if you are facing that dilemma like I currently am, I have a few lippies for you. Today I am sharing 5 of my favorite lippies to wear at that time in between summer and fall. These are great shades for transitioning into fall. They're not quite as bright as my summer shades but not quite as dark as my full fall vampy lippies. Read till the end for swatches of these lippies!
5 lippies for transitioning to fall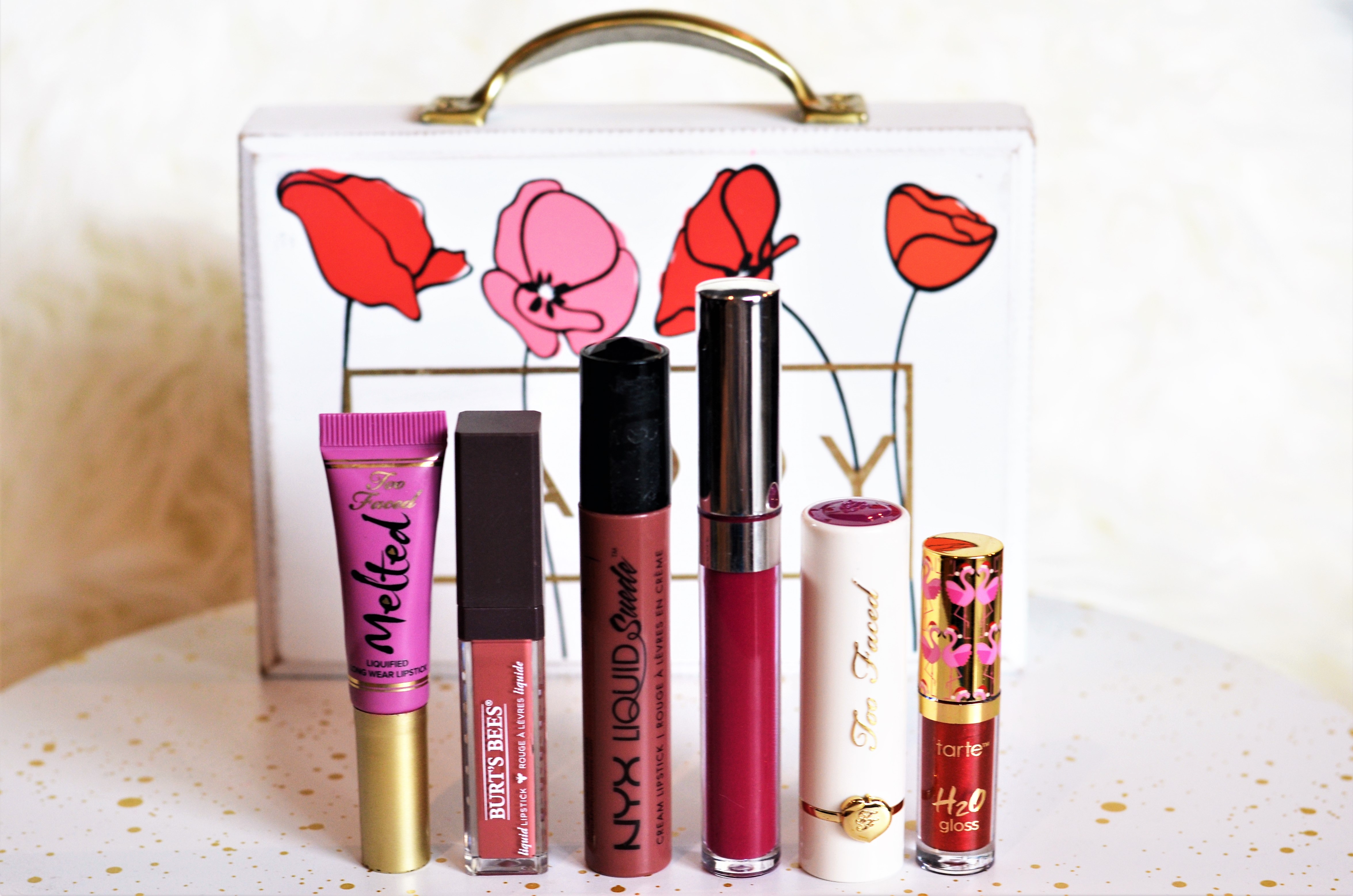 I hesitated to mention this one because the shade is actually a limited edition shade that is only part of the mini gloss set. BUT this set is so incredible and so often used in my makeup that I had to go ahead and mention it. I've shared about these H2O glosses before but I received this set of the mini shades for Christmas and have been obsessed since.
These glosses are full of pigment, not too sticky, and have a good wear time. This gorgeous red shade is full of shimmer and looks so perfect for this transitioning time into fall. The red is a little deeper than the typical hot red but isn't too dark. It's a great middle of the road red shade. I 100% believe that these mini glosses are worth buying the whole set. I wear them almost daily and I reach for these above any other lip product right now. I not only love this formula but love this shade during this time where it doesn't really seem like summer or fall yet.

I think any mauve, nude, pinky shade is probably great for the in-between season time. I thought that this shade Tidal Taupe looked perfect for this time of year. It's a great middle of the road lippie. Not too dark, not overly bright. This is a great wearable shade for many different skin tones. I haven't used the Burt's Bees liquid lipstick much yet, but it seems pretty nice so far.
They don't seem too drying which is great for heading into fall and winter when your lips can chap so easily. Isn't this a great shade to wear while waiting for fall to come into full swing??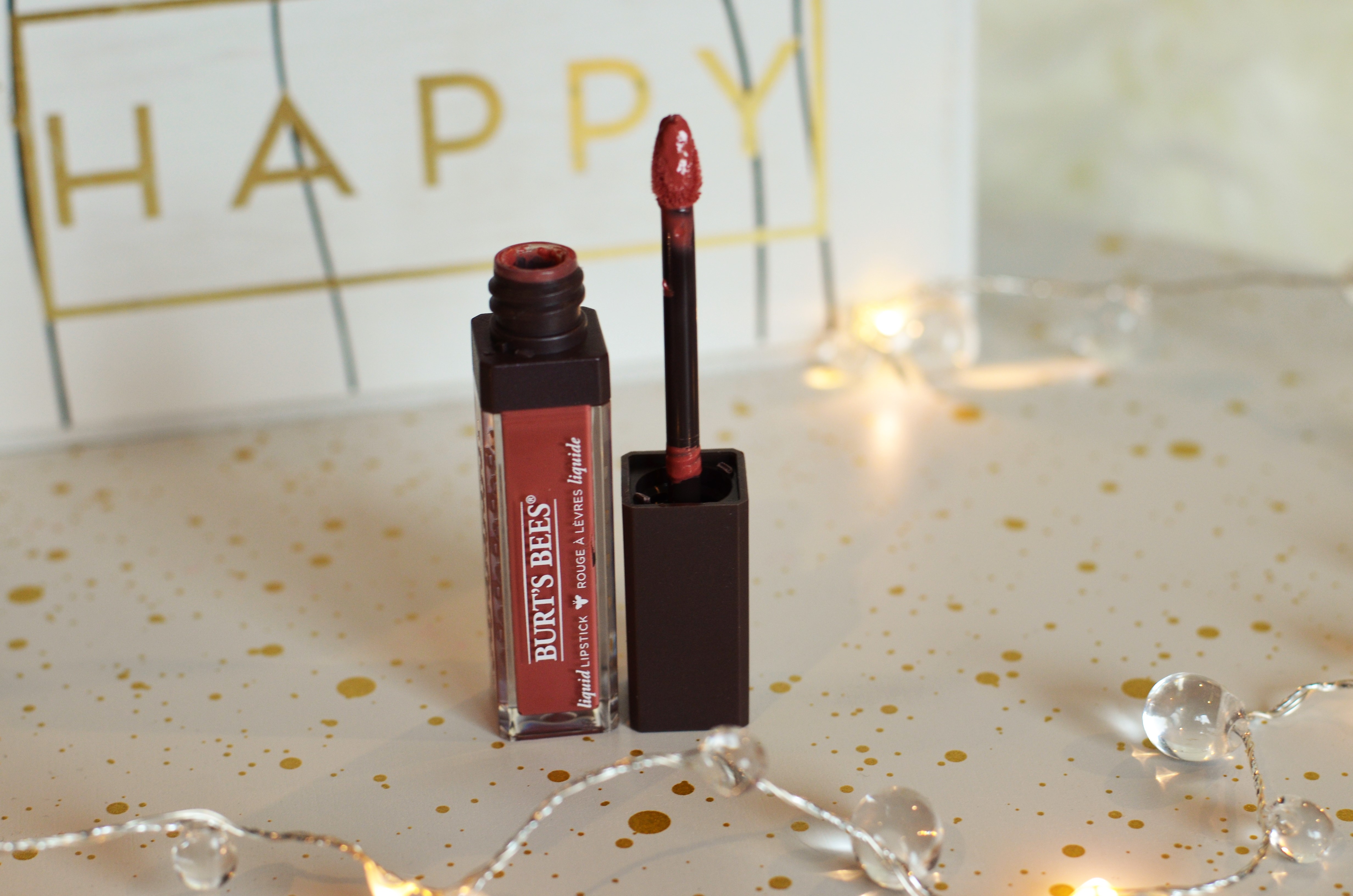 5 lippies for transitioning to fall! #beauty #lipstick #fallmakeup
Click To Tweet
Melted Fig is a huge favorite in my family; this is my mom's go-to shade! One reason we love it so much is because it's a great and universal color. It works for fall, spring, summer, and winter in my opinion. It's a beautiful mauve-purple shade that looks good for most of the year. That's why I love it for transitioning to fall because it works great for either season.
The formula is a great one as well. The melted lippies from Too Faced are long-lasting but thin, they aren't overly thick or drying. Melted Fig is perfect for these in-between times and I highly suggest looking into purchasing this shade.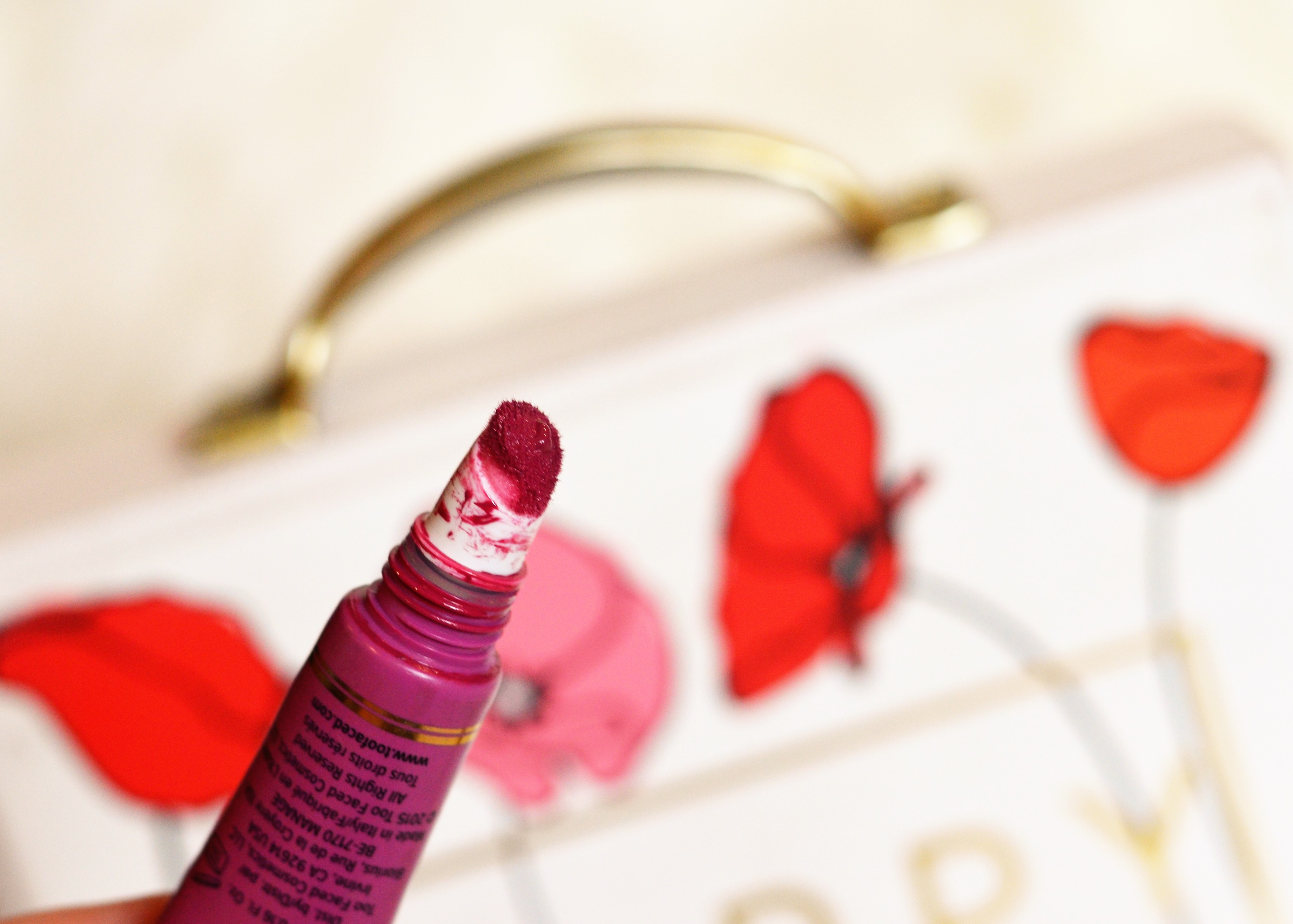 Colourpop Ultra Matte liquid lip is probably one of my favorite matte liquid lipstick out there. I don't have many of thembt I have always enjoyed the formula when I get one. I just love this shade More Better. It's a great berry shade for in-between seasons or for the fall and winter if you don't like overly deep shades.
You know me, I love a good vampy lip, but not everyone does! This is a great color for you if you enjoy berry shades but don't want to go full vampy on your lips. The shade is a gorgeous shade full of pigment that isn't overly drying once again. Colourpop refers to this shade as "deep wine" but I find it has a lot more berry tones than a straight red. Either way, this is totally worth the $7 at Colourpop.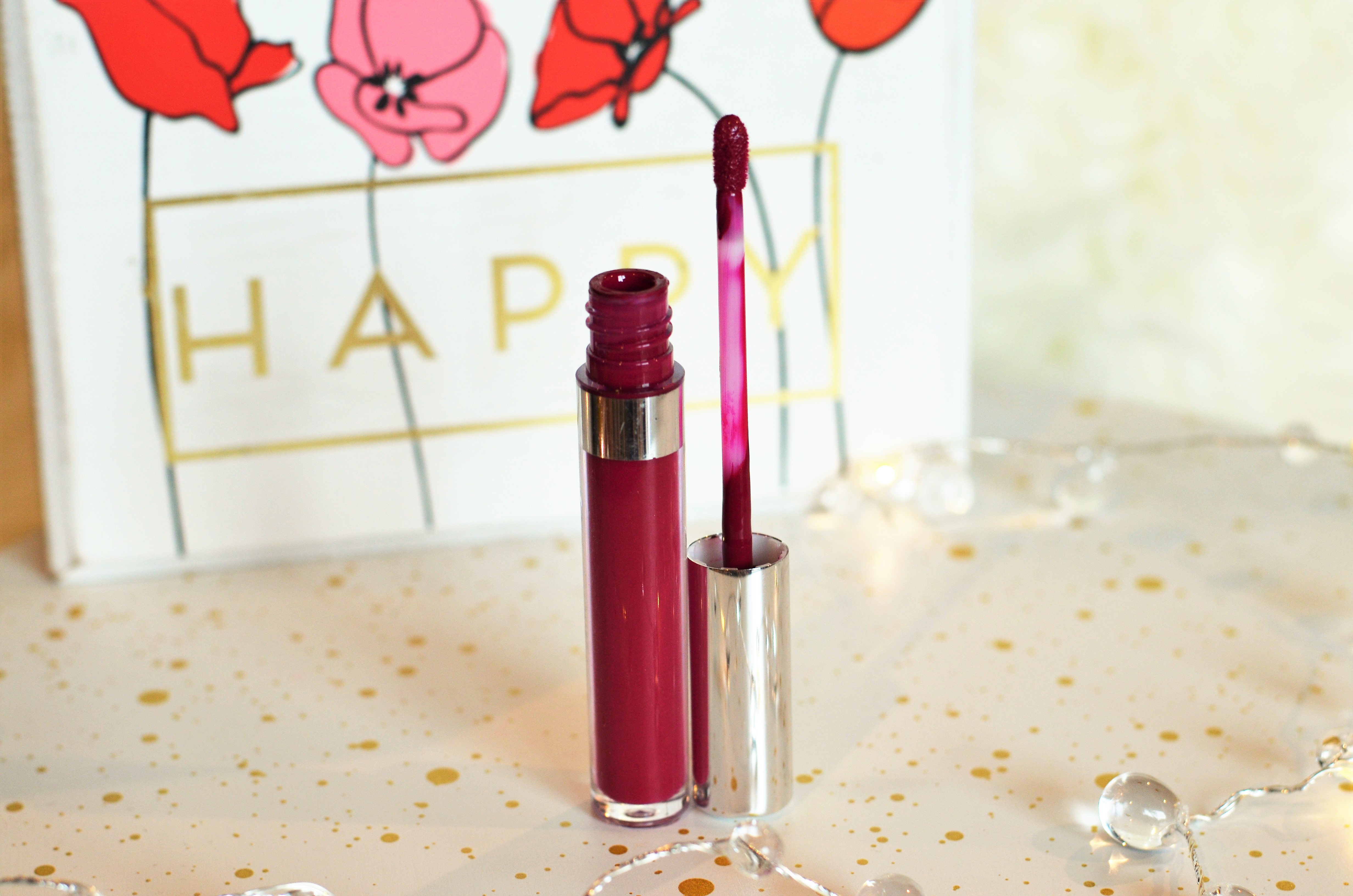 This is my only actual bullet lipstick from Too Faced…I got it during a random sale at Sephora. I barely even swatched it in-store and just went by the look of the lipstick. And boy did I do good because this shade is gorgeous! This peach kiss formula is actually pretty hydrating on the lips for a matte formula.
The packaging on this lipstick is phenomenal! I know that's not what this post is about but it sure is an A+++ in my book. So cute and well made! The shade Drunk Dial is another mid-tone berry thats neither too light or too dark- perfect for transitioning to fall. I love this shade and plan to be wearing it a lot right now!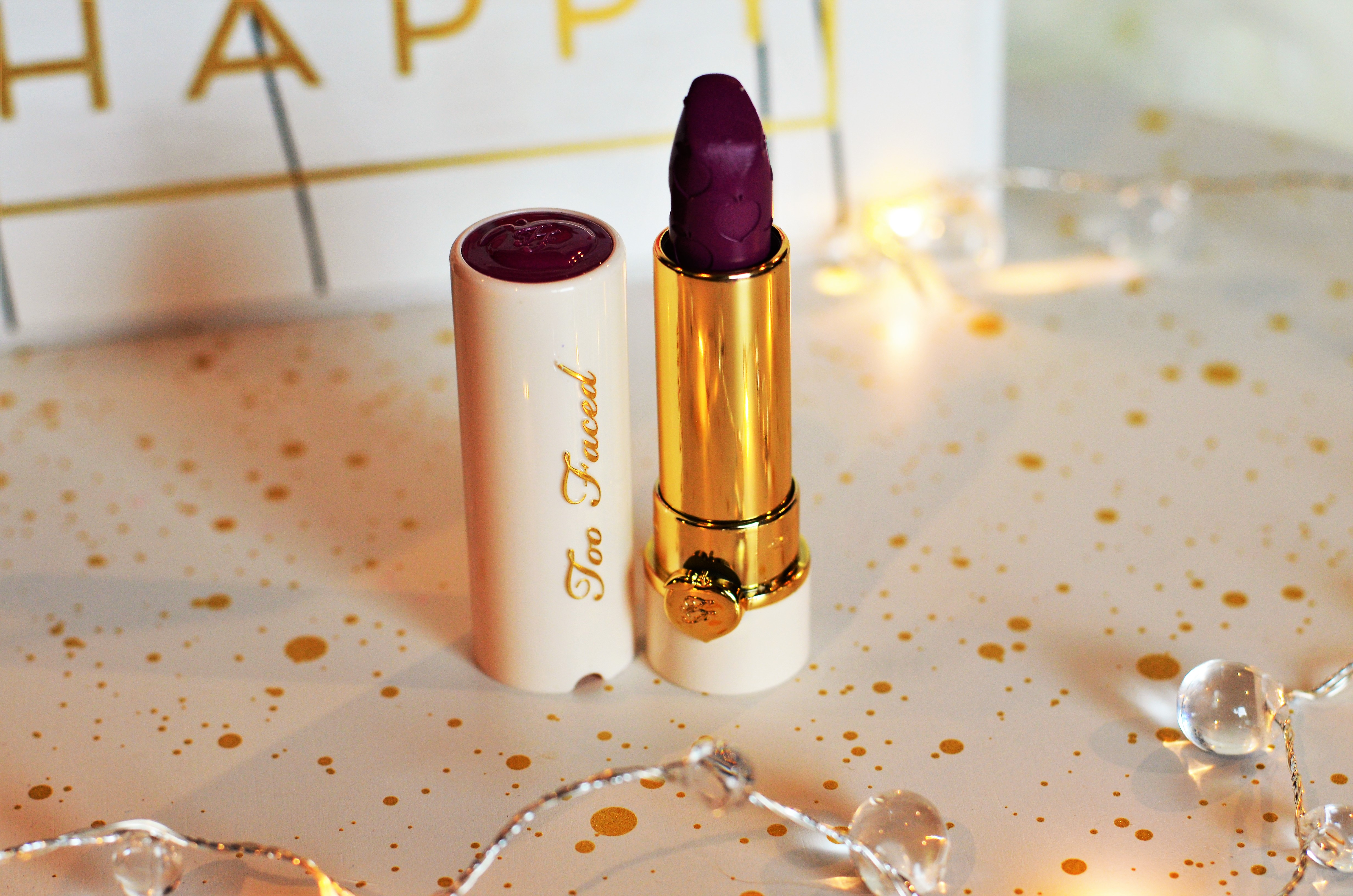 Here are the swatches of all five shades we talked about!