It has been a weird couple of weeks, hasn't it friends? Quarantine, crazy times, and lots of downtime for a lot of us. Since I hardly used a lot of products during the last 2 months, I thought I would combine March & April for monthly favorites. There are still lots of good products to chat about!
I did an Ulta order a few weeks ago and I had planned to do a haul post…but I honestly wasn't really impressed by most of what I got so be looking for a disappointing product post. But there are a few products I liked that I'll mention! Have you tried any new products lately? Let me know in the comments! Let's chat about a few of my monthly favorites from March and April!
March & April Favorites 2020
I don't want to chat too much about this primer because I am working on a primer battle post with this as one of the contestants! But I love, love this primer so much that I wanted to still mention it in my favorites. I didn't think I could find a putty primer that I loved more than the e.l.f. one…but this might be up there with it! It is a silky, smooth texture that blends into a powder. The primer feels so good on the skin and seems to do a great job smoothing out the texture of my skin and allowing the foundation to be applied nicely. This is only sold in Walmart that I know of as well as the Hard Candy website. I actually found this on the Walmart Grocery app and was able to buy it on that during this quarantine time!
Back when we visited Branson during Christmas, we spent a day at Silver Dollar City. One of my favorite shops from that day was the White River Bath & Body shop! They sell all kinds of natural, homemade lotions, rubs, scrubs, bars, soaps, skincare, and more. Pretty much like a lush but more understated and honestly, in my opinion, a little better. I had been looking everywhere for a lotion bar. I picked up their lotion bar in the scent American Beauty and I am obsessed. I've been using it a lot lately because of my hands being so dry from all the washing and hand sanitizer.
This is a thick, thick formula (obviously because it's a stinking bar!). While it is very thick, creamy, and moisturizing…it isn't overly oily It is a little, but its that fresh, natural, good kin of oil..not that kind that breaks you out. I typically use this at night because it is so thick. I want it to really soak into my hands and that little bit of oil tends to do better if it has time to soak in your skin. This lotion bar is chemical-free and filled with awesome ingredients such as shea butter, grape seed oil, jojoba oil, beeswax, and more. The store sells their lotion bar in various scents so you can pick up any you like! They sell them online as well.
The L'Oreal Bambi Eye Mascara was sent to me for testing purposes and I wrote a whole post on it- you can see that here. But this is literally the only mascara I have used since I received it. In fact, I am pretty much out of this tube and plan to purchase another one. I'm pretty picky about mascaras so the fact that I love this one enough to rebuy…big deal! I won't bore you with too many details since I've already chatted about it in its own post. But this is a great, drugstore mascara. It does great for lengthening and volumizing the lashes. It isn't waterproof but it does come off pretty easily with a wipe or cleanser. Overall, just a great mascara for a drugstore price!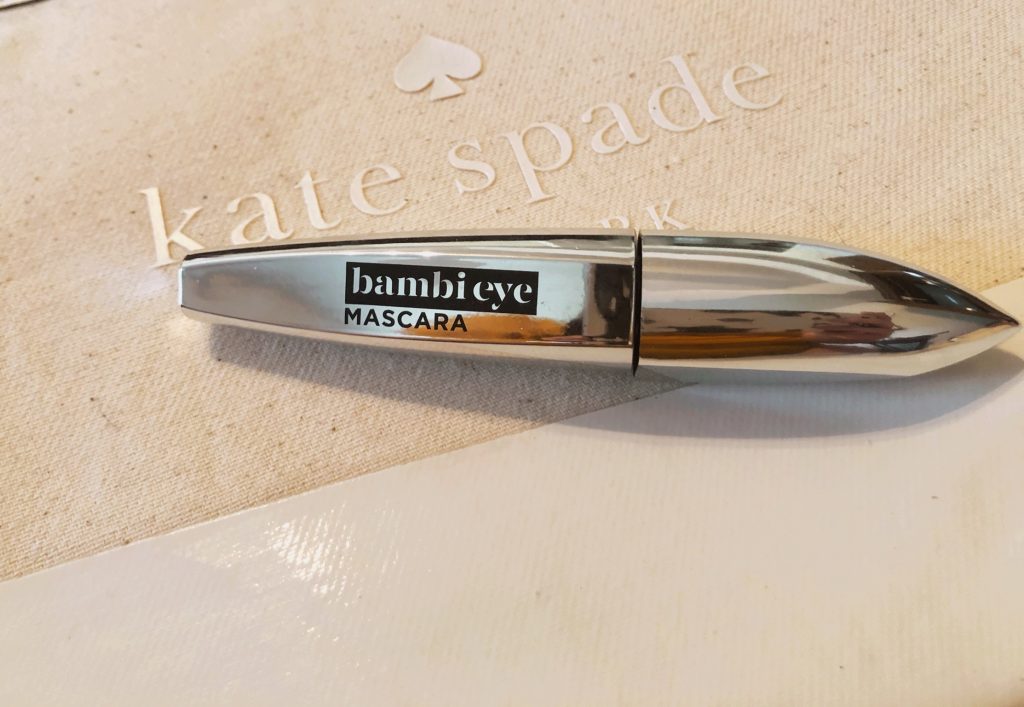 My sister swears by this moisturizer. She has used it for years and continuously grabs one during Ulta's sales. Philosophy is a high-end brand so it isn't cheap. However, if you are looking for a good moisturizer that lasts long…this is a great option! For those that love drugstore prices, this will seem steep, but it is actually the pretty middle of the road price. It's under $40 and is almost always on sale during Ulta's 21-days of beauty. It also had SPF in it which is always great. The Renewed Hope in a Jar is a thick, creamy moisturizer that doesn't take much at all to be effective. While it's incredibly moisturizing it isn't watery or oily.
If you've been around my blog this last year, you'll know I am really into hair accessories! I've always loved hair stuff and I particularly that brands are releasing cute, age-appropriate hair accessories to doll up any look. Most of my current favorites are from the Alyson Haley x Scunci collaboration but my sweet cousin and her family bought me these gorgeous pearl clips from Target. Pearl and gold make such a chic hair clip, am I right? These target clips are super cute and affordable! I highly suggest grabbing them if you like hair accessories as I do.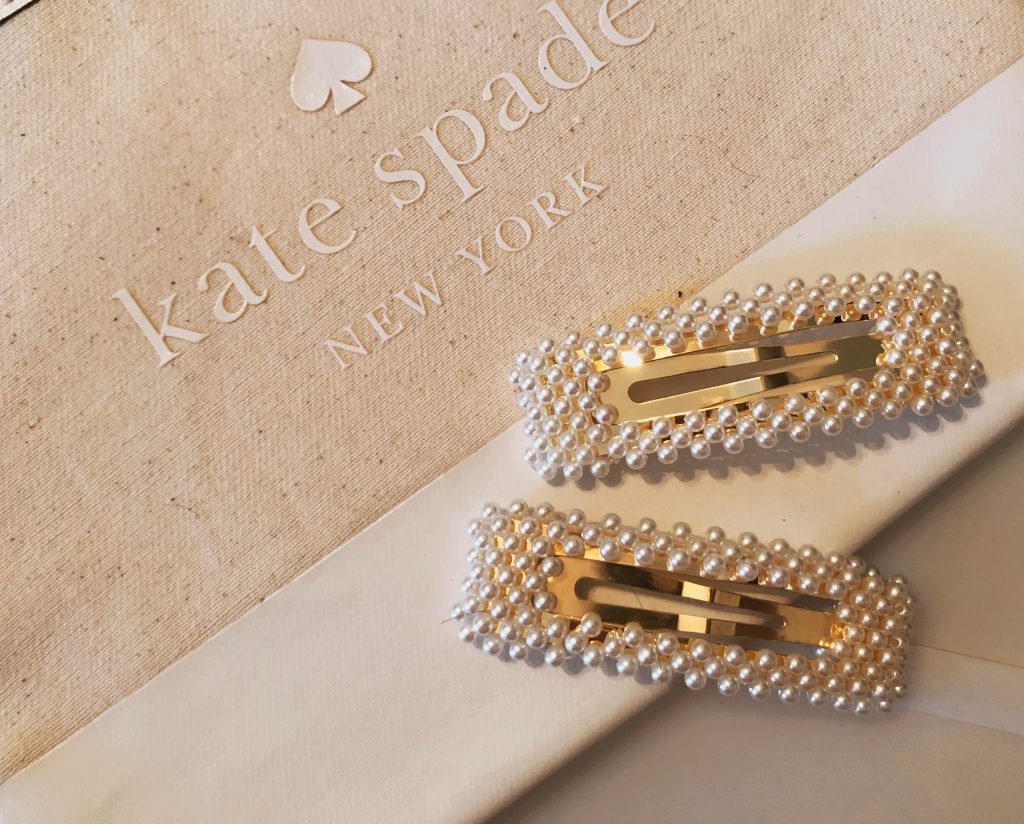 Okay friends, this product might get confusing. While this is on my April favorites…it's also going to be on a disappointing product post coming up. Let me explain. The product itself, the actual foundation is a pretty good product. I've used it a lot during quarantine when I just want a little makeup on to feel better. However, this thing is TINY. I bought it on sale for $9 and it's originally $18. I would never pay either of those prices for this foundation stick. It might be a good product…however it is not worth the price. I was horribly disappointed by the amount of product and the size of the packaging for this foundation. That is why it will also be featured in a disappointing product post coming soon. However, if you have the money…it is a good foundation stick. It clings a little in my pores but I just use a good primer. But foundation sticks already run out so quickly that this seriously feels almost like a sample size!