While I typically only buy makeup, some nail stuff, and some cute nick-nacks from Walgreens, today includes a big purchase of hair accessories! Scunci just released a collaboration with Alyson Haley. Alyson is a fashion blogger with over 400K Instagram followers. The collaboration is full of extremely cute hair accessories such as headbands, scrunchies, and barrettes. This collaboration came at a great time because of how popular hair accessory trend is right now.
If you enjoy feminine, simple hair accessories then you will love this Alyson Haley release. The whole collaboration is in select stores I believe but should be online as well. My local Walgreens had it on and end cap and had quite a good amount of items. Some of the items are sold out online but I went to multiple stores around my area and all of them had a good amount of the items in stock. Also, don't go by what it says online. I noticed that it would say "not sold at this store" online but it was in the store. So my best piece of advice is to run to your local Walgreens and take a look!
The collaboration is pretty affordable especially when you look at the cost of nicer hair accessories like these. You can typically find something similar at places like Forever 21, Anthropologie, Target, and tons of little boutiques of course. Most of the pieces are anywhere from $3.99-$10. A ton of the pieces come with multiple items as well. So, for instance, some of the scrunchies might have 2 of them in one pack. So you really are getting your money's worth. If you'd like to see how Alyson Haley herself, here is her post about how she styles some pieces from the collection.
Scunci x Alyson Haley Collaboration
All the Blair Waldorf vibes, am I right? This simple, classy headband is perfect for really any hairstyle. I would style it with a sleek ponytail, a low bun, or maybe my twist through pigtails.
It is a pretty pale pink/nude color and the bow itself is a fairly good size. It's not overly big but it is long. The bow is on the side of the headband so it sits on your head at a good place. No crazy bows on the top of your head. I love this headband because it is really feminine and classy…you get that girly aspect of the bow but it is not overdone or too childish.
Scunci Alyson Haley Knitted Turban Headwrap || $7.99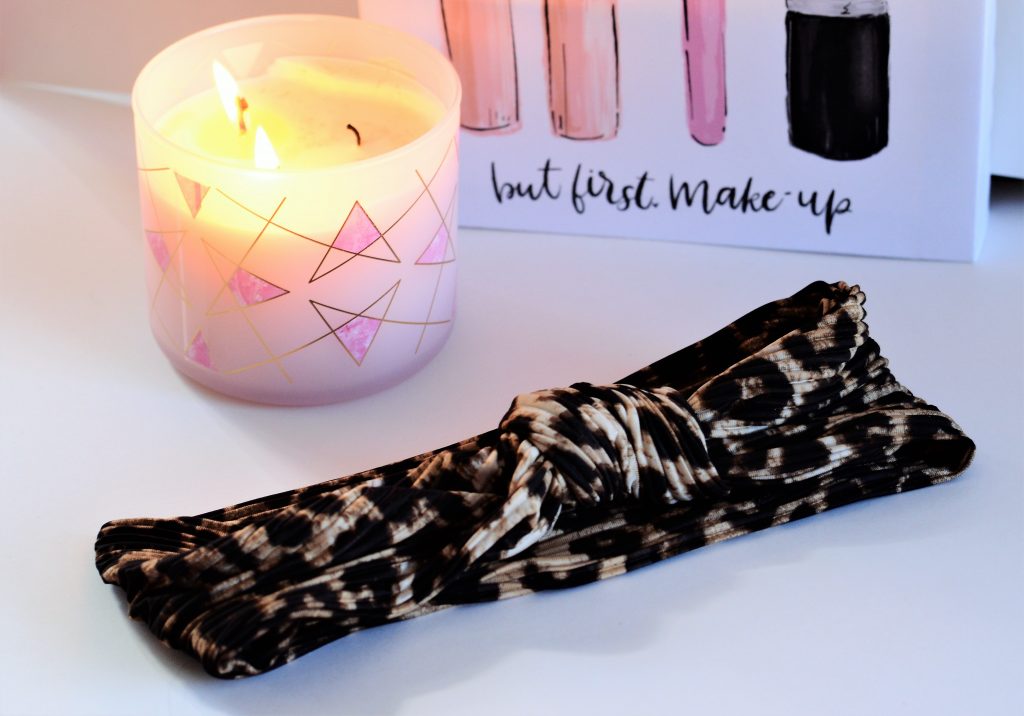 I got this simply because it was leopard! I also really love a turban headwrap. It's a great way to dress up a messy bun or a plain hairstyle. This is a well-made headband. I've worn so many kinds of headwraps and headbands. The knitted turban from this collection is a perfect size- it is not to tight but it does stay on your head well. The knot is a cute little accent to the wrap as well.
The leopard is such a cute pattern! It's the only thing in this collection that is a darker item but it fits in well with the collection. I love to wear this with a quick messy bun, a ballet bun, with a braid, or around my head hippie style. This is honestly one of the most versatile pieces because there is so much you can do with it.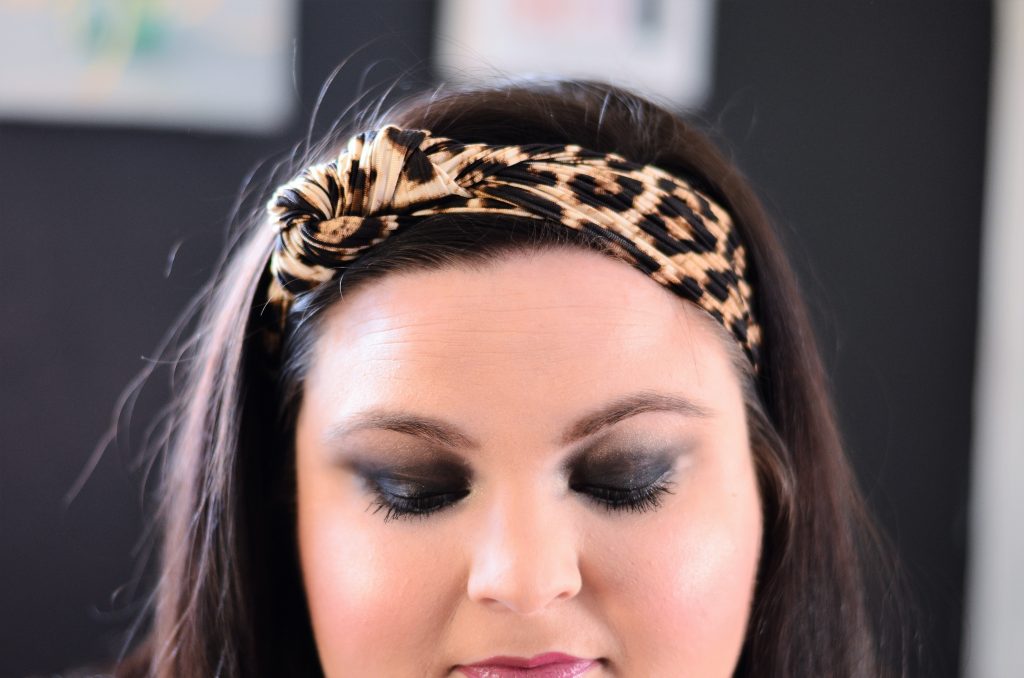 Scunci Alyson Haley Velvet Scrunchies with Bow || $8.99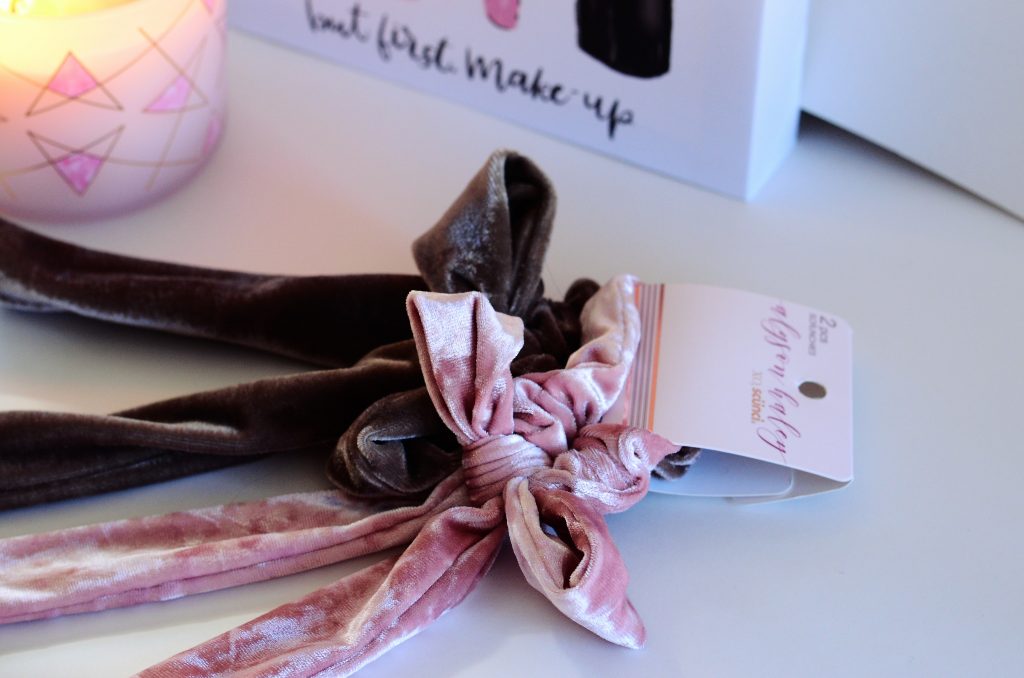 I love these! Granted, I love all this stuff. But these are something I have really been enjoying in my hair routine. I've never had velvet ones and I love the different texture and look it gives. These are also incredibly versatile. You can use them with a top knot, a low bun, at the end of a braid…you name it! The scrunchies have a long bow that you can always double if you want it to be shorter. One scrunchie is a light, baby pink color and the other is a brown/grey color.
Make sure you look at Alyson's post I linked above because she uses this scrunchie at the end of a braid- I never would have thought of that! And it's perfect for long hair. I sort of wish I hadn't just cut my hair so I could try it!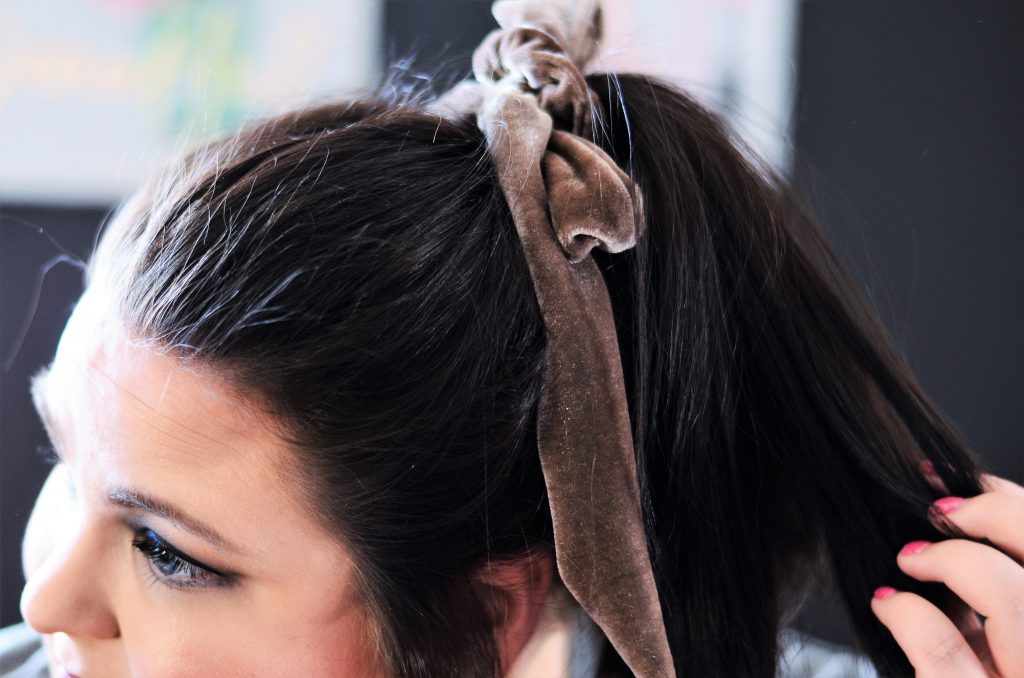 Scunci Alyson Haley Fur Scrunchie || $3.99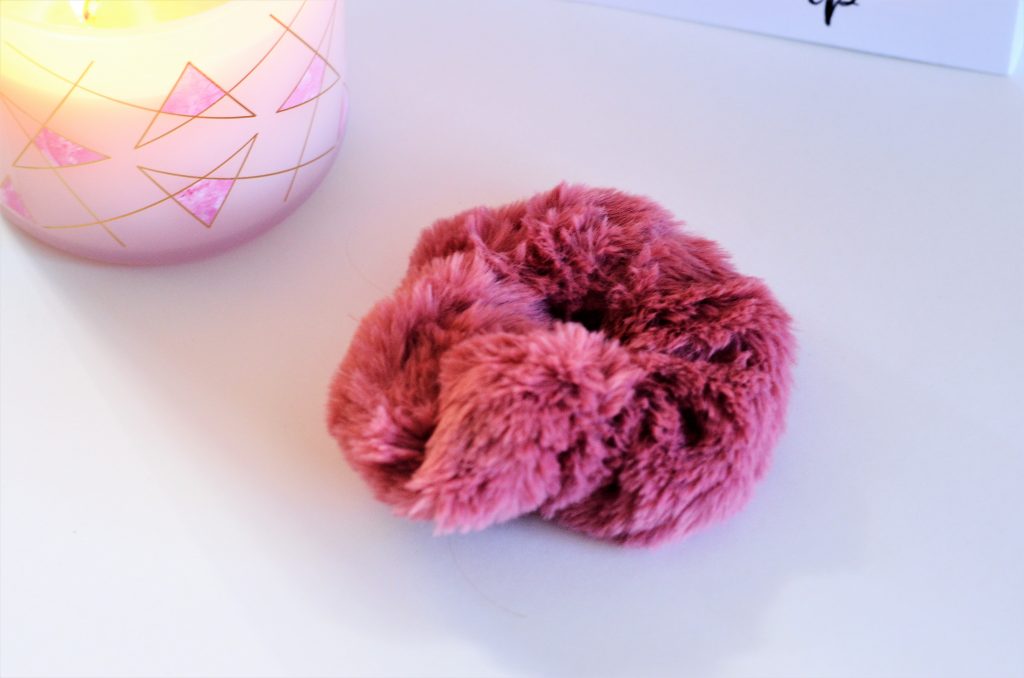 I couldn't help it! I had to get one of the fun scrunchies. This fur one is a great way to add a little fun to your hair. It's a good size- it's not overly large or obnoxious. The color is a nice rosy pink that would go with quite a lot of things. You know me…I want to get my money's worth so I love that its a pretty versatile color.
That's one thing I love about this collection. Some of it is simple but perfect! Great way to spice up your boring hair look. And super affordable! It's really not much more than you pay for a plain, boring scrunchie.
Scunci X Alyson Haley Collaboration || Review + How I styled the pieces
Click To Tweet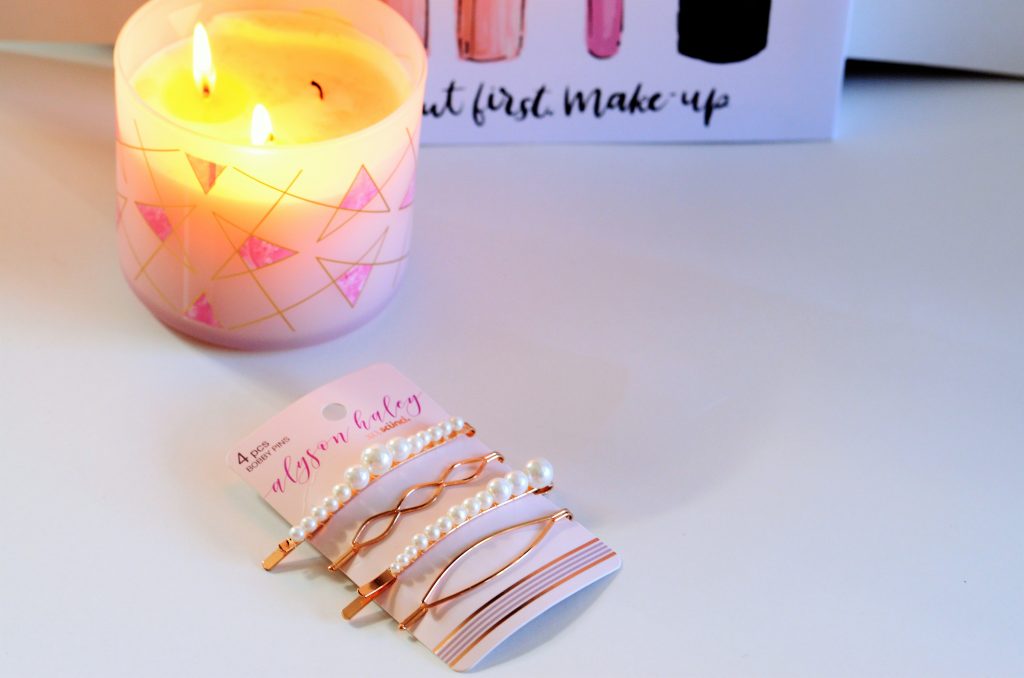 These items are what first drew me to the collection. I had been looking for some really cute, fun pins or barrettes to wear after seeing so many people wearing them. My sweet cousin got me some pearl barrettes for Christmas so I thought these would be perfect to compliment them. I also really love the plain metal ones- once again- simple but stunning! These are perfect to add to an updo, a braid, and so many more hairstyles. Also, these are really painless! Most bobby pins like this hurt to take out and pull your hair but these don't! They came out really easy.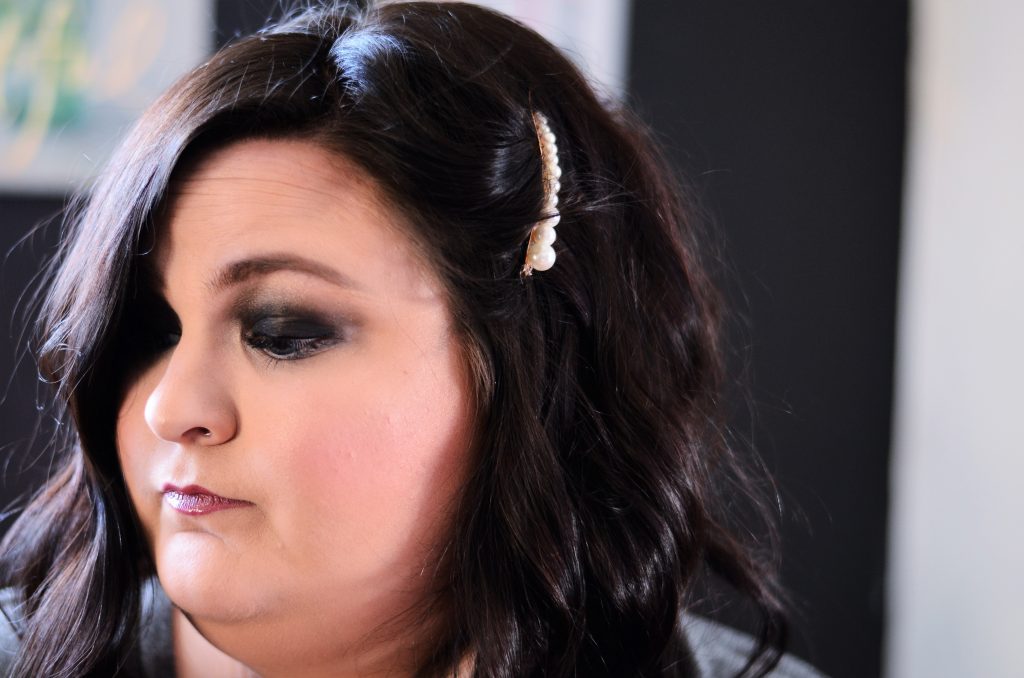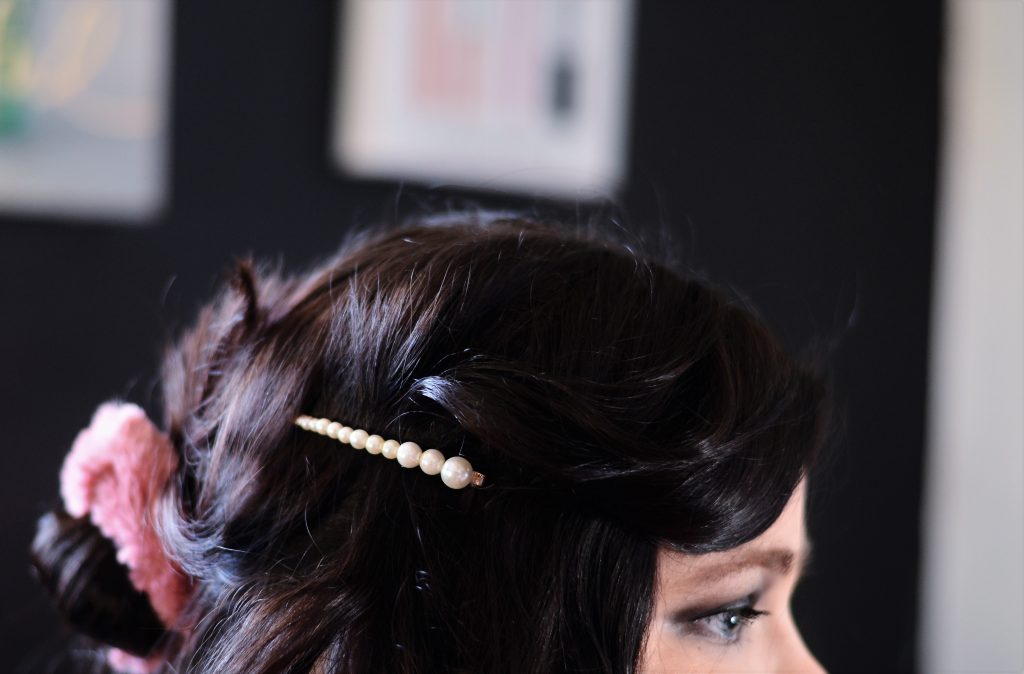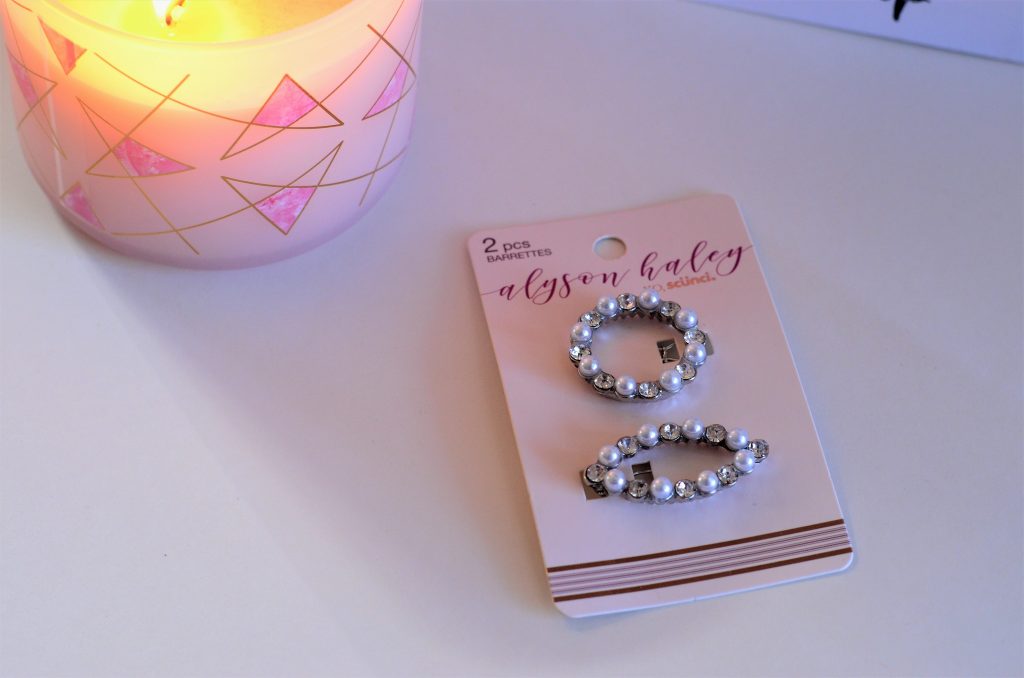 I was a little worried about these but I couldn't resist! I have extremely thick hair…so I was worried that the wire type barrette wouldn't hold in my hair. But they were too cute to not purchase! The clips are very strong and actually need to grip a good piece of hair so they don't slide out- perfect for my thick hair! These are really classy and would dress up any outfit! I styled them with my hair down but you could wear these in many different ways.
Is this collection not just adorable? It's classy, feminine, and affordable! Make sure you get to your local Walgreens or check online soon before everything sells out! And remember, don't go by what it says online- it still could be in stores (like it was in mine). Let me see how you style your pieces! Tag me or leave a picture below! And congrats Alyson Haley for this collaboration and great job curating such a nice collection! Score one for the blog ladies. XOX