L'Oreal has released a new mascara and I am thrilled to have been sent it to test out for you guys! The L'Oreal Bambi Eye Mascara is made to get your eyes wide open and beautiful! L'Oreal makes some of the best mascaras so I had high hopes for this new mascara. I was also sent their Matte Signature Waterproof Liquid Liner in black. Let's see what all this is about, shall we?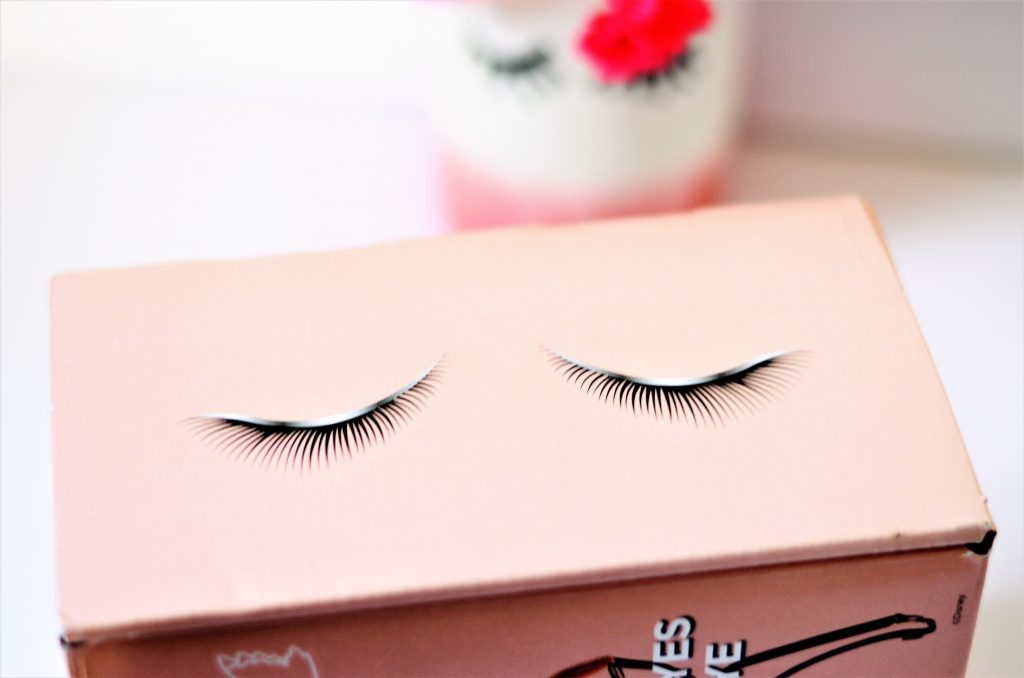 First off, Influenster and L'Oreal did an A+ job on the packaging. I was in love with the lashes and then the sketched Bambi on the front. It really drove home the Bambi idea without being too over the top. Secondly, the packaging of the actual products is really well done. L'Oreal has always had really professional looking packaging and products. The mascara is in a silver bottle that is simple but well done. The liner has some really fancy like the packaging. It reminds me of an old ink bottle with a pen or quill. But the handle on the of the liner is really long which is great for application.
The packaging of the products also gives a lot of info which I like. Probably because of my digital design/marketing background, I pay attention to the packaging and what info it says. It really draws you in because of the packaging sharing so many details.
L'Oreal Bambi Eye Mascara Details
The whole goal of this mascara is to get that famous doe-eyed effect. Let's take a look at the description and benefits of the mascara!
Wide-eyed brush with long and short bristles coats and separates lash by lash
Wide-Eyed Brush to fit eye shape to coat every lash
90 percent agreed does not clump upon application
Instant Eye Opening Mascara- Volumized, Doe-Eyed Look
4 out of 5 women saw bigger, wide-open eyes
L'Oreal Bambi Eye Mascara Review || Sponsored #beautyreview #loreal
Click To Tweet
Matte Signature Liquid Eyeliner Details
I was also sent the liner to help finish off the perfect eye look. So far, I am pleasantly surprised by it! Let's take a look at the description and benefits of the liquid eyeliner.
comes in 4 colors
Precise and easy application, vivid matte finish
Waterproof formula, all-day wear, no smudge, transfer-resistant, Ophthalmologist-tested
Controlled grip zone, precision felt tip for easy application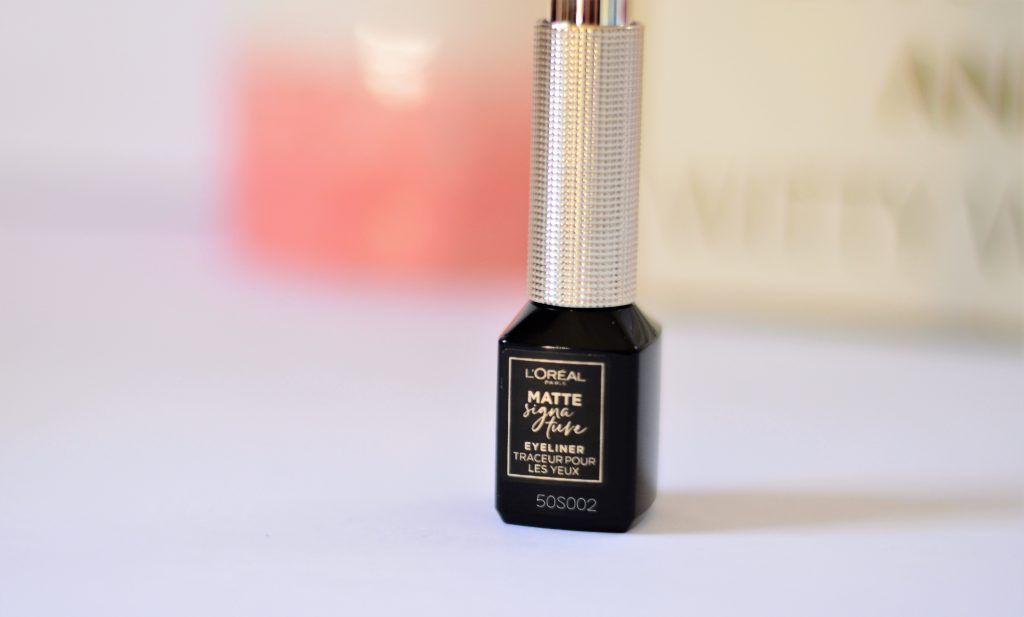 What I think
Mascara
To start off, I am incredibly picky about mascara. So this L'Oreal mascara had a lot of things to check off to get my seal of approval. First off, the mascara packaging was really sleek and classy. A simple but thick, heavy silver tube. It didn't feel cheap at all. The brush was pretty thick, there will be a picture below. There were also different heights of bristles, which is great for really separating lashes. They are also pretty small, short bristles-just FYI.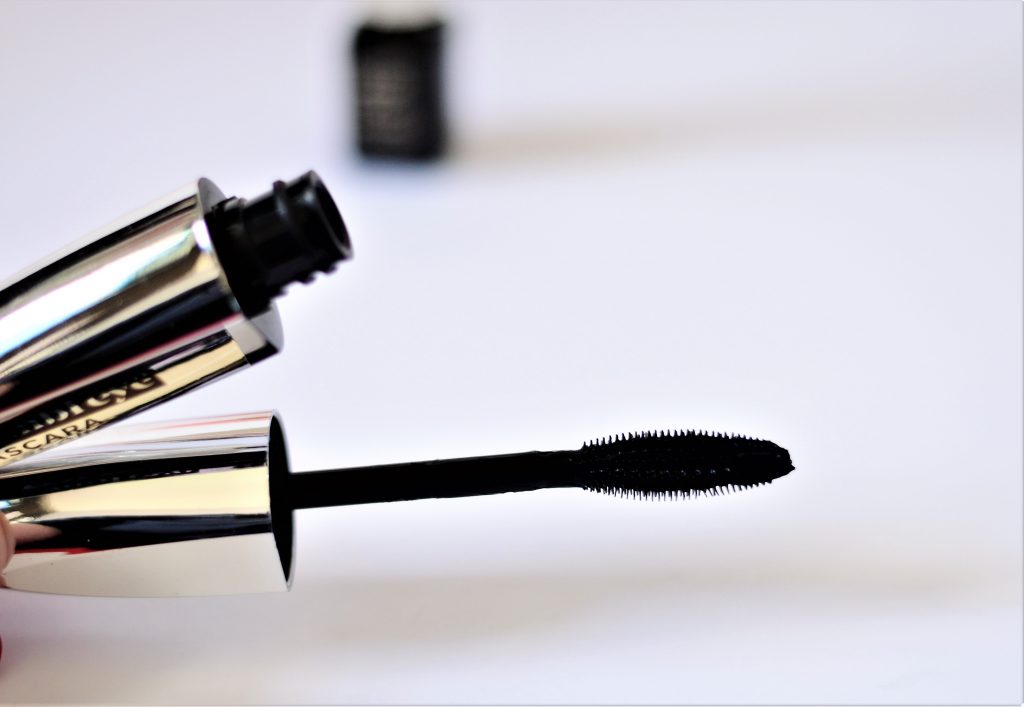 I was pleasantly surprised by this L'Oreal Bambi Eye Mascara. It both lengthened and separated my lashes. I've always been okay with thicker, spider-like lashes…but I don't like huge clumps. This mascara gave me NO clumps at all. Not even little ones I had to work through- it applies perfectly and evenly. The shortness of the bristles allowed me to really get into the inner corner and outside to get those lashes coated. It didn't smudge or run, dried quickly, and stayed on! Even hours later they were still as lengthened as they were when I first applied. That to me was the best thing about the mascara. Below are pictures of my lashes with one main coat. I re-curled them after they dried and went to apply another coat but really didn't need it!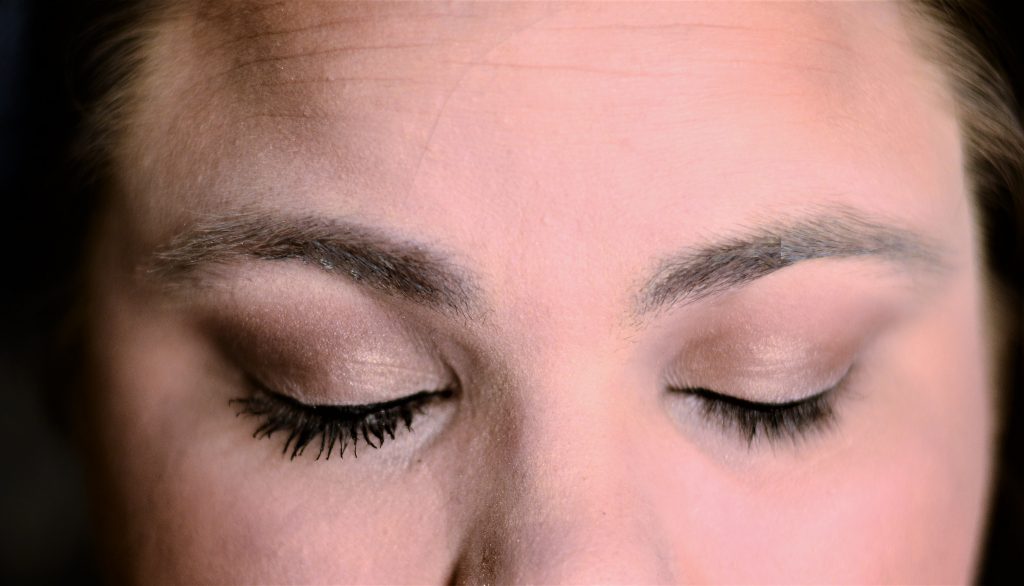 Liner
The liner is something I could take or leave. It wasn't the best liquid liner I've used but it wasn't the worst. It applied fairly well and didn't rub off or run all through the day. The tip isn't overly flexible which some people like. I did feel like I had to run over the line more than once to get a good line on the eyes. However, it is definitely a matte, black liner. I found applying it a little awkward…I felt like I couldn't get a good position and I'm not sure if that is because of the length of the wand or the tip. But overall, it was a pretty good, classic, black liner. If you're looking for a good affordable one, this would be good to at least try.
One last note is that it is a fairly dry liquid liner in my opinion. Some liners, like the e.l.f. Expert Liner is extremely wet and often bleeds onto other parts of my eyes. So hopefully that makes sense to you guys.
Above is both eyes with mascara- and one coat at that! My lashes are naturally pretty thick but pretty short so I loved that this mascara really helped lengthen them. Also, it removes really easily! A makeup wipe gentle got the mascara off my lashes pretty quickly.
So what do you think? Do you want to try the L'Oreal Bambi Eye Mascara? XOXO