Are you struggling with your eyeshadow looks? Been there, done that. Don't worry, I got ya covered. Eyeshadow looks don't have to be hard or complicated. In fact, easy makeup looks are some of my favorite right now. Today is all about sharing 5 eye makeup tips.
These tips are to help you achieve quick, easy, and flawless eye looks for any occasion. The tips are all about some last-minute details you can do to add a little pizzazz to your look. And don't worry, these tips are for all my makeup-loving readers whether you are new or used to doing makeup.
5 eye makeup tips you need to know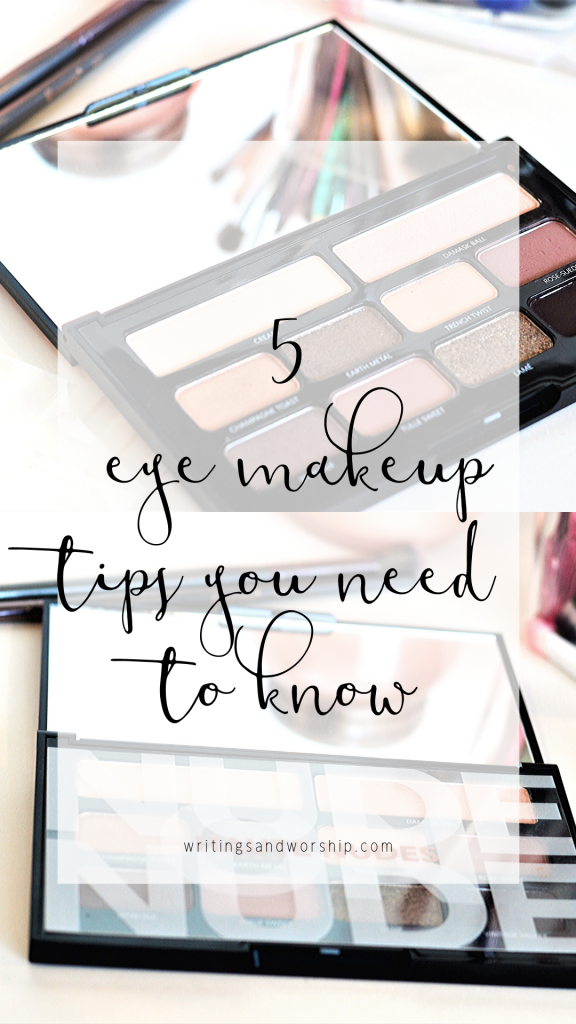 #1 Use white or nude liner in your bottom waterline to brighten and open up your eyes
I mentioned this tip during my post about tips for wearing makeup with glasses but I wanted to mention it again. Wearing white or nude liner in the bottom waterline is something I've always heard to do and done here and there…but recently I have really seen the impact of it! Below I'll share a photo of my makeup from a few weeks ago. I'm wearing a really dark smokey eye but I have that nude liner in that bottom waterline. Honestly, it really makes all the difference! My eyes look more awake and wider. There are tons of options when looking for a white or nude liner but I'll share a few. The one I am wearing in the picture is the Wet n Wild Ultimate Brow Highlighter but it seems like most stores aren't selling them right now…so wet n wild might be pulling it and doing a new version of it. Here is a NYX white liner, a L'Oreal nude liner, and an Essence nude liner.
#2 Don't forget to highlight under the brow
This is 100% a step I almost always forget but have found is pretty important. Typically most beauty guru's suggest putting some kind of highlight color under the brow. What this does is really tie the whole eye look together. If you're wearing an eyeshadow look, adding a highlight shade under the brow makes the eyeshadow look more seamless and less unblended. I personally suggest some kind of champagne, nude, white, or light neutral shade for under the brow bone. In the picture above in the previous tip, you'll see a hint of that highlight shade right under my brow. It just makes the shadow look more smooth and doesn't leave a harsh line around the brow.
#3 1-2 color eyeshadow looks are easy and look good
Going off the same picture above, that eyeshadow look is one black shade blended out really well and maybe a hint of a grey to help soften the edges. This look uses 2 shades, that's all! So many YouTubers and beauty gurus use many different shades and I know a lot of my readers don't like that. Some of you are looking for a really quick and simple look. That smokey eye is basically one shade and a tiny bit of a second one. It's all about blending. The blending makes it look like more shades. Don't feel like you have to go overboard! 1-2 color looks are really simple and still look great! Consider does a matte color blended out with shimmer over it. Or even simpler, go with one shade and blend it out really well.
5 eye makeup tips you need to know
Click To Tweet
#4 Use a specific or thin mascara wand for bottom lashes
Only recently have I been using a thin mascara on the bottom lashes. If you're like me…you'll know that putting mascara on the bottom can get a little messy. It never fails that I bag the wand on my skin. However, when it's a thin wand, you rarely have that problem! There are thin mascaras or products specifically designed to get those tiny little bottom lashes. In my February Favorites, I shared my current favorite one from Wet n Wild. Just take your time and use a thinner mascara when you are doing those bottom lashes. Also, it's the one place I recommend waterproof mascara- less smudging!
#5 There are falsa lashes for everyone from natural to really thick ones- don't be afraid to try
I think there is a big misconception about false lashes. There is a vast majority of people who think they're just for glam or overdone makeup looks. Which I understand, there are some pretty intense lashes…but there are some really thin, natural-looking ones as well. Off the top of my head, from my experience, e.l.f. and Ardell has some really nice, natural lashes. The Ardell 120 is probably what I wear the most. They're even, wispy, and not too thick. I highly suggest you take a look at all the sizes and kinds of lashes if you are interested in trying them but are nervous.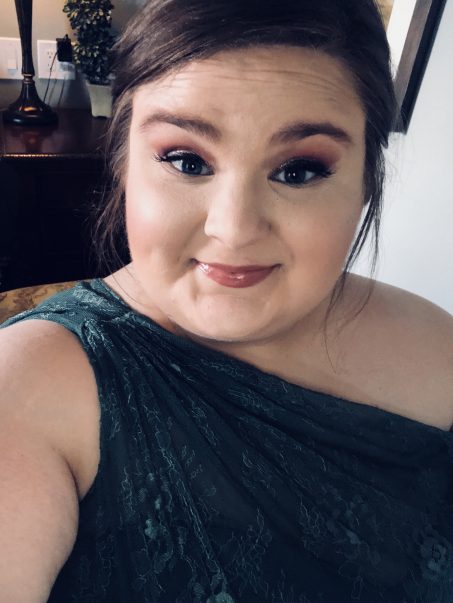 Above I have the Ardel 120 lashes on and I think they look pretty natural, what do you think? Don't be afraid of false lashes! They're fun and sometimes really useful.