Happy 2020! Just like that, in a blink of an eye, it's another year. I'm not sure about you but I'm praying for the most boring, easy-going year for 2020. In the last few years, I've started sharing a yearly favorites post. You can see Top products from 2018 and Top products from 2017 here.
So I've gathered all the products that I felt were the best of the year. Some makeup, some hair products and compiled them for you in one post. Most of these are from monthly favorites posts but I love doing a yearly wrap up. What products make it into the wrap-up? Come and see it! Also, I planned to do new pictures for this post…but most of this makeup is really messy and worn because I use it all the time. So I decided to use old, clean, pretty photos of these products! But hey, worn means I use it a lot, right?
Top products I used in 2019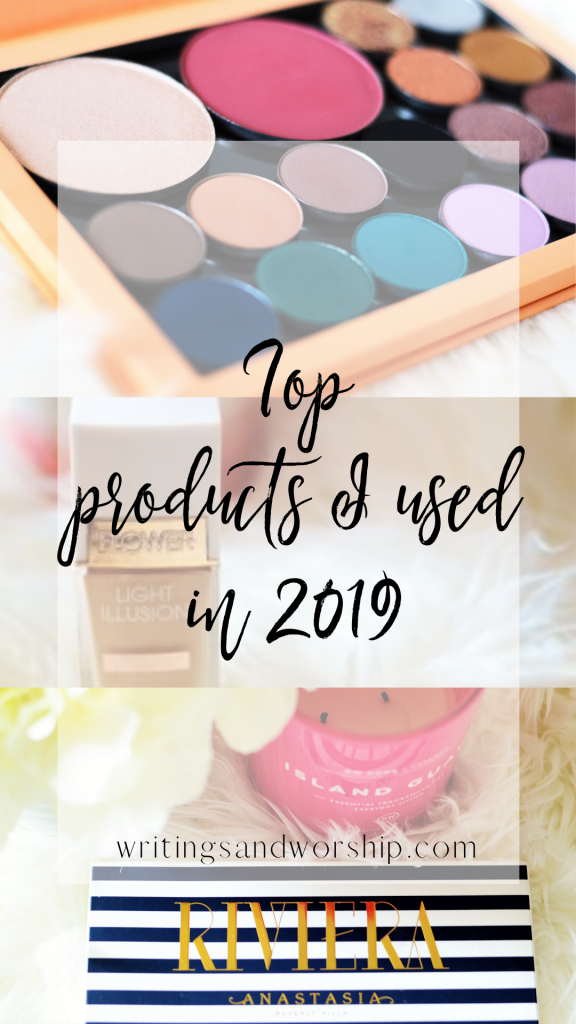 This product has only been in my collection a few months but it is still one of my most impressive products of the year. I have been dealing with really big pores on my nose and around it- which is different from normal. IT seemed that no matter what foundation I used it would settle into those pores and lines immediately. Until this primer. I haven't used the Tatcha one but this is truly a dupe for it, it must be amazing. The putty primer is smoothing and fills my pores beautifully to make my skin look awesome. It also doesn't take much at a time so it does last a while. Ya'll need to try this…asap! It is also only $8, what a steal.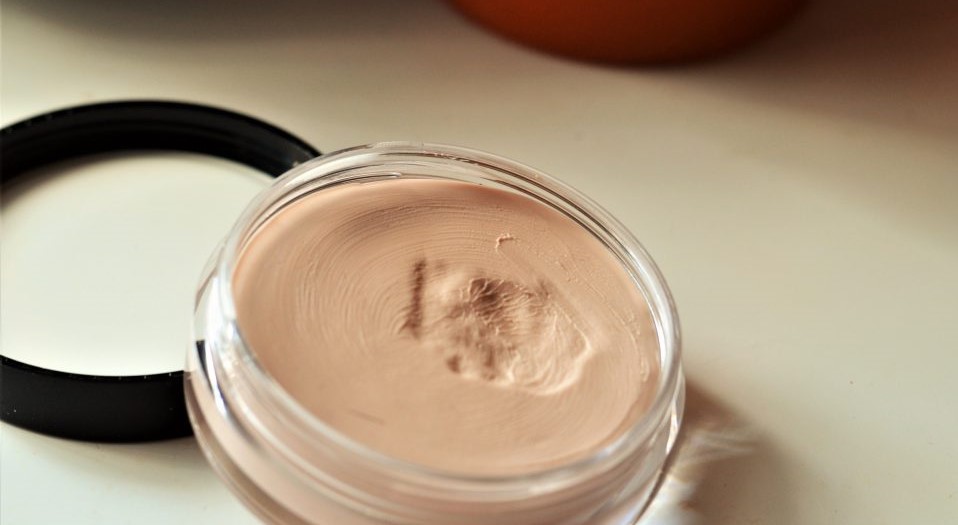 I only got this in October, but it is such an awesome product that I had to include it. I despise blow drying my hair, but this makes it so much easier! The brush is actually pretty easy to work with. I can roll my hair around it easily for some great volume to my flat hair. The bristles are just strong enough to work through your hair easily but not be too painful (I have a sensitive scalp). It gets hot but very manageable and has different speeds! It also works on so many lengths of hair. My har is past shoulder length and my sisters' is around chin length and this works well for both of us.
My hair has become pretty frizzy and almost dry which is the complete opposite of what it has been most of my life. Because of that, I've been trying to take better care of it and use more products to actually help my hair. This leave-in tonic from the Not Your Mothers Naturals line is awesome! First off, it smells awesome. Secondly, it truly seems to make my hair smoother, silkier, and NOT a tangled mess. I spray this in my hair after I shower and it helps me be able to comb or wet brush through my hair. I love it!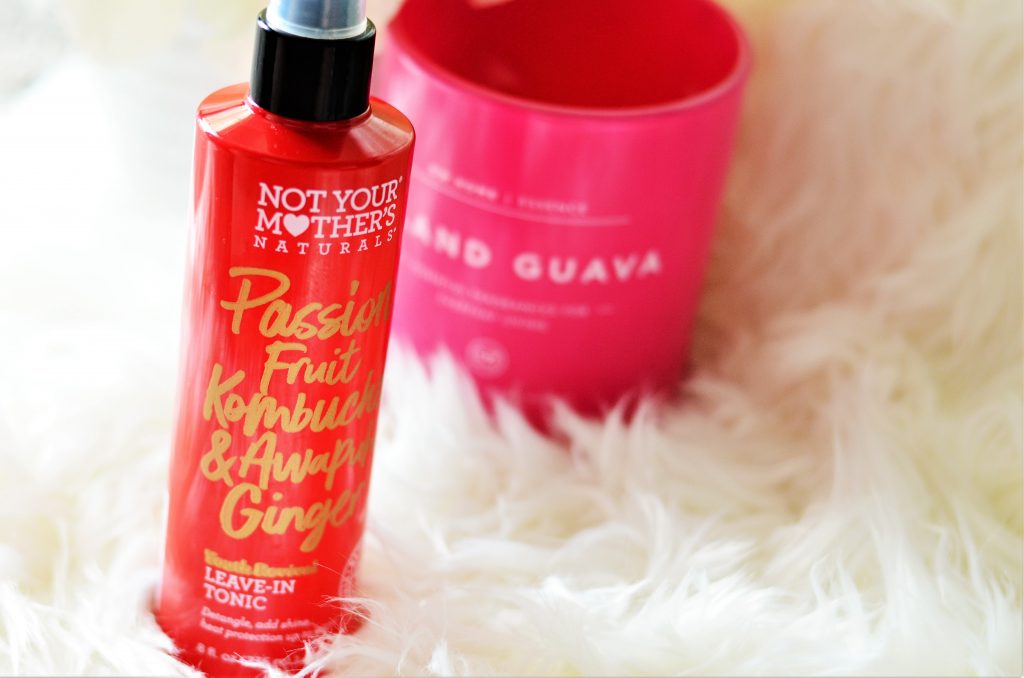 The highlighter of all highlighters I know people consider BECCA some of the best highlighters but this one is better in my opinion. It is gorgeous! Rodeo Drive is probably one of their most iconic shades and I understand why! It is a goldy, nude shade which is what I prefer. It packs a punch for sure…but you can go in with a light hand for a softer look. I will say I don't think this would work for any skin much lighter than mine. It is just about a shade away from being too dark for my skin as a highlighter. It is worth every penny and I see this on sale at Ulta all the time, so keep an eye out!
I did a full post on this process, so make sure you read that here. I am obsessed with this palette! I have built my own palette with Colourpop so it includes all the shades I wanted to try. It was less than $50 which is incredible! I talked about the whole process and swatched the colors in that first post but I have been using this palette constantly so I knew it needed to be in my top products post. I am even considering doing another BYO palette coming up. Would you like to see another post about them?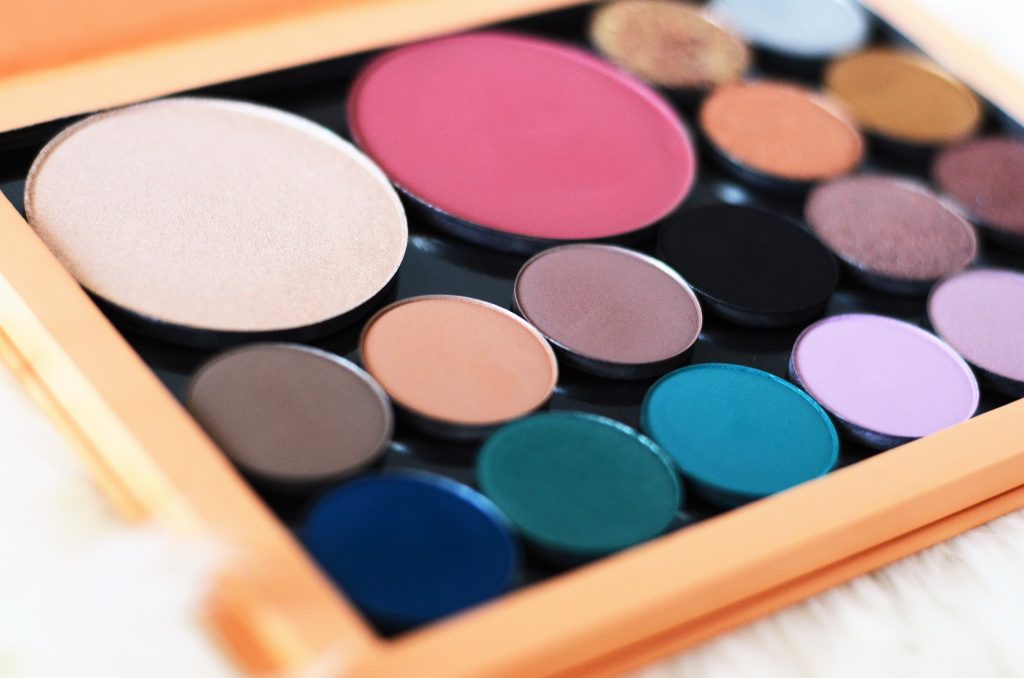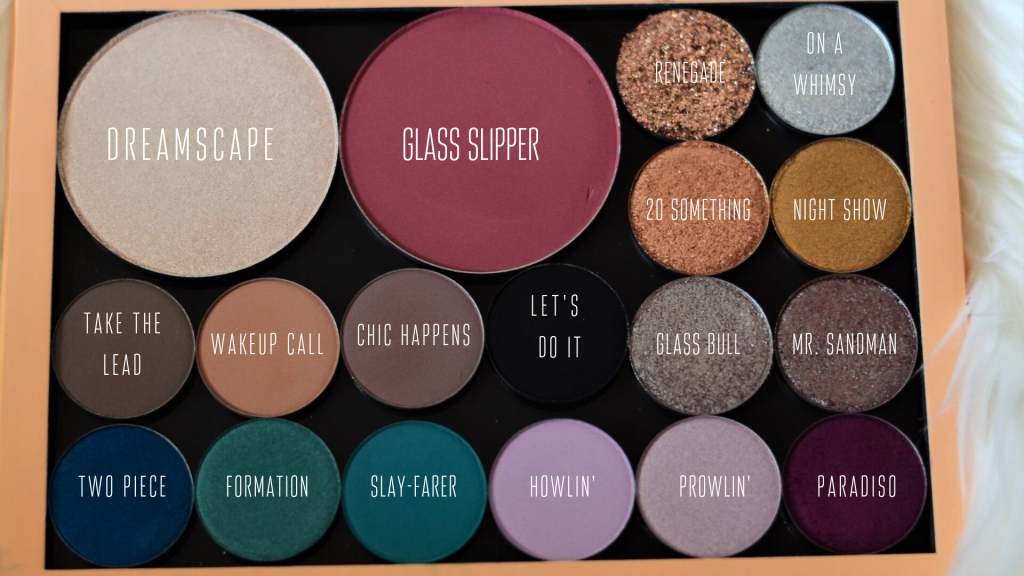 I almost didn't share this because it is such a limited palette. It's not a palette I can wear daily and make hundreds of looks from, however, I used it all summer and beyond! I finally caved and bought it for myself during a sale and I am so glad I did. It might be some crazy colors but the quality is so great that they are so fun to work with on the eyes. I don't recommend this palette for everyone but if you really enjoy makeup and want to work in some color to your looks..this is a great palette to start with because the quality makes it easy to work with and blend.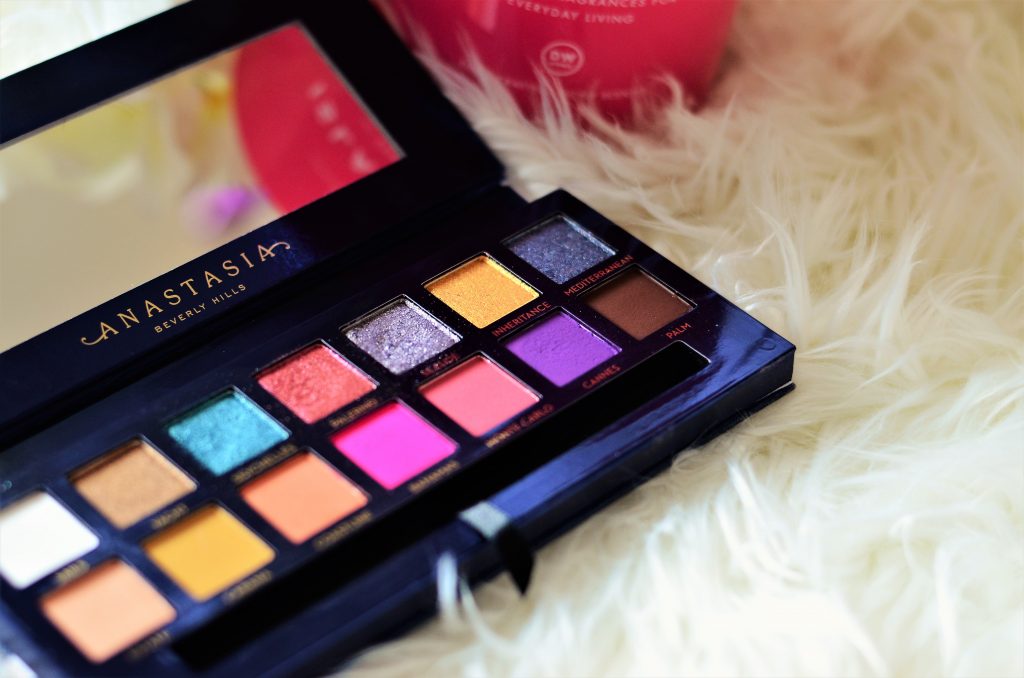 I was really late to the butter bronzer party. I just couldn't get myself to spend over $12 on drugstore bronzer…but, I see the hype! The pigmentation is so great in this palette it doesn't take much so you really get your money's worth. And most other drugstore makeup is increasing in cost so this no longer seems unreasonable. Because it is a baked product, you have to really get your brush in there but that is normal. They have also been adding shades to this line so more people can wear it!
The Flower Beauty Light Illusion Foundation is definitely a dewy foundation…which is usually not my thing. However, this works for me! I'm not sure if it is because my skin isn't as oily as it used to be or what but once I put powder on it…it looks awesome! I do have to set it though, 100%! There is always a moment when I get it blended out that I feel like it is way too dewy but once I set it and finish my makeup- it always looks great! So if you are dry or not overly oily, definitely consider trying this one!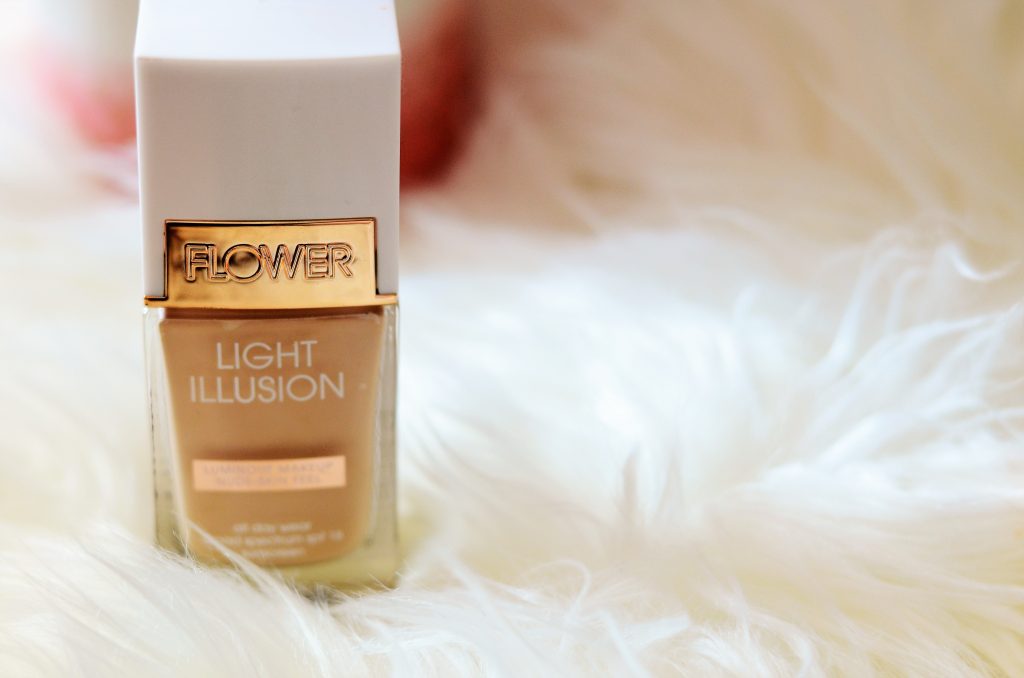 My go-to, favorite eyebrow pencil. It is $2 and primarily all I use. I was sent some Benefit brow stuff, so I've been testing them but seriously, this is a great pencil. I originally picked it up when I first started doing my brows because it was so cheap…I didn't know if I would like doing my brows so I didn't want to spend a lot of money. However, I do my brows all the time now and it is still what I love to use. It comes with an attached spoolie which is always a plus! It is a simple, plain eyebrow pencil but it works wonderfully! I've repurchased a few of them already.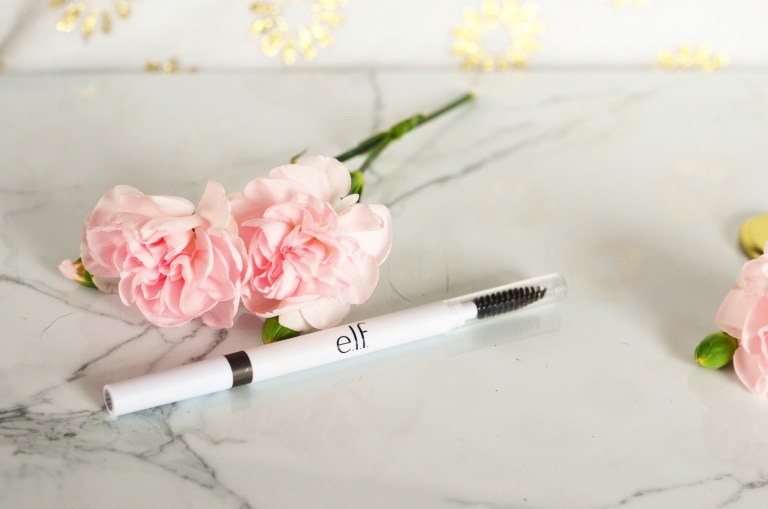 Top Music from 2019
I wanted to throw in some of my favorite songs I listened to in 2019 as well. It's such a weird mix, ha! I listen to a lot of worship but also some country and pop. Most of these songs probably didn't even come out in 2019 I just found them last year and listened to them constantly! There is a little Jonas Brothers, Elevation Worship, 5 SOS, and more. Like I said, a weird mix! 🙂 I also believe all the songs are the clean version if they need one! I prefer the clean versions myself.
What would your top products be for 2019? I'd love to hear! Let me know in the comments below.