How is it about to be a new year? This year has been a blur and a hard one, but that's a topic for another post. Last year, I gathered up all my favorite products of the year and shared with you in a post called. "Top Products I Used in 2017." I loved doing that and this year, I'm doing the same!
I gathered up some of my top products from last year to share because they are definitely worth your time and money. While there are a lot of products I loved this past year…this is the best of the best in my opinion. This is all beauty and makeup related so it's a little skincare and makeup. Best of both worlds. Let's take a look, shall we?
Top Products I Used in 2018
One of my collabs from this year was with Fancii. I was gifted this Cora 3 spinning brush for testing purposes and it was definitely one of my most used products this year. I knew when I first started this top product post I needed to include this brush. I have a full review on the Cora 3 so for more info, definitely check that out. But if you're searching for an affordable but good quality facial brush…this is it! It comes with 3 brush heads and works well on my sensitive skin. It comes with a carrying case that is sturdy so it is perfect to travel with on trips and vacations.
Makeup Revolution Fast Base Stick
Makeup Revolution did some great launches this year! I have a couple of their products on this post because they were just so good. This fast base stick is such a time saver. This blends out so well and so fast it makes doing a simple makeup look take just minutes. There is nothing better than being able to get really good coverage in a product that only takes seconds to apply. I tend to have combo skin and don't like my skin to be very dewy so I have to set this but as long as I do, I love the wear of it. I'm already almost out and need to repurchase!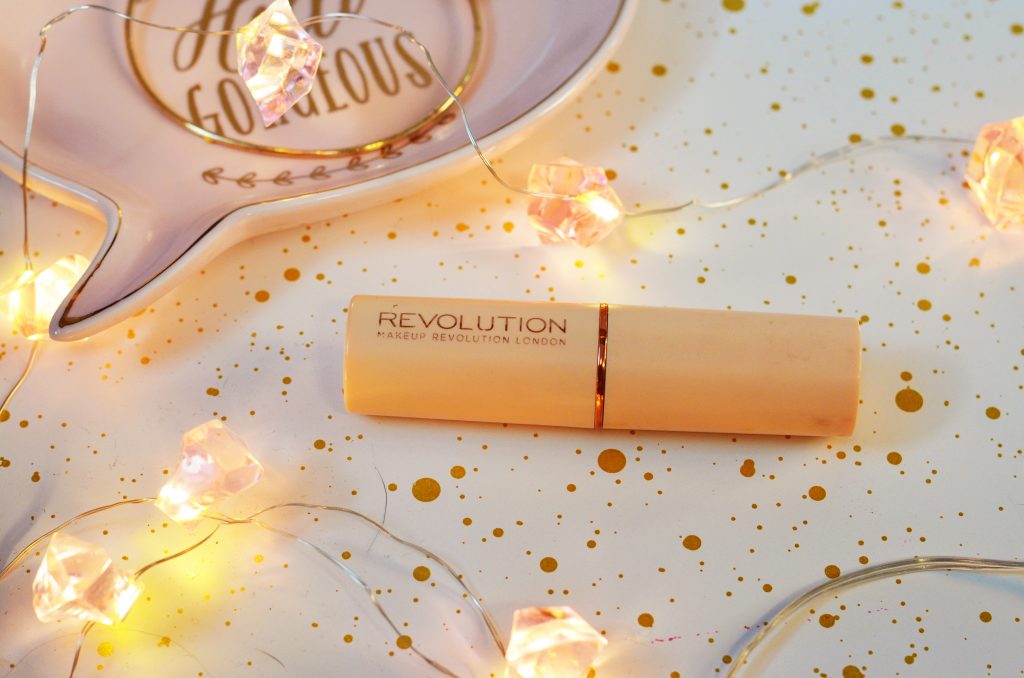 The SophX highlighter palette is flawless. I bought it fairly early in 2018 and use it almost every time I do my makeup. No matter what kind of highlight you prefer this palette can give it to you. It has pale tones to more deep tones. There are different formulas in the palette so you can play around with what you like best. The most exciting thing is that you can really build this up on your cheekbones. If you prefer a more natural highlight, just apply a small layer. But if you really like the glow- pack it on!
Face washes are something I never really got excited about. They were just kind of "ehh" to me. But earlier in 2018, I picked up this face wash from Soap & Glory and have been hooked since then. It is a huge bottle so I haven't even made a dent in it yet. The smell is so fresh but not overpowering. My favorite thing about this face wash is that it has a slight cooling sensation on your skin as you wash. It's a great product for senstivie skin as well!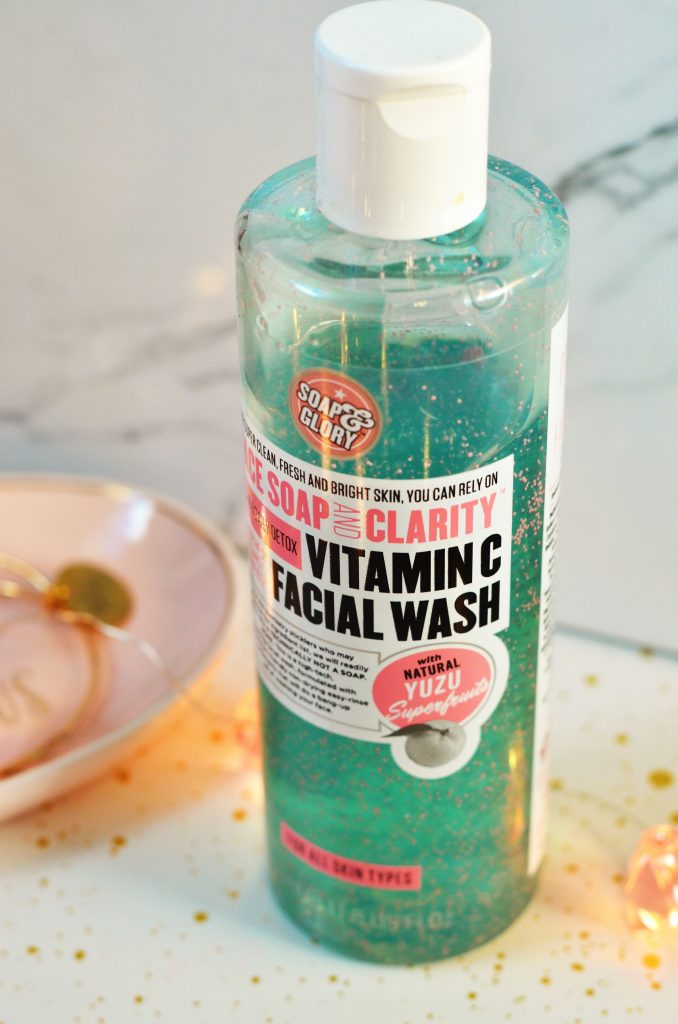 I tried numerous foundations this last year, some were great- some were not. This Wet n Wild Photo Focus foundation is definitely my favorite from this year. It's very affordable and has great, sturdy packaging. I wear shade Shell Ivory and it is a perfect match for my cool toned skin with pink undertones. I find this foundation to be very long wearing, easy to apply, and wonderfully priced! This is honestly the foundation I tend to reach for on a daily basis.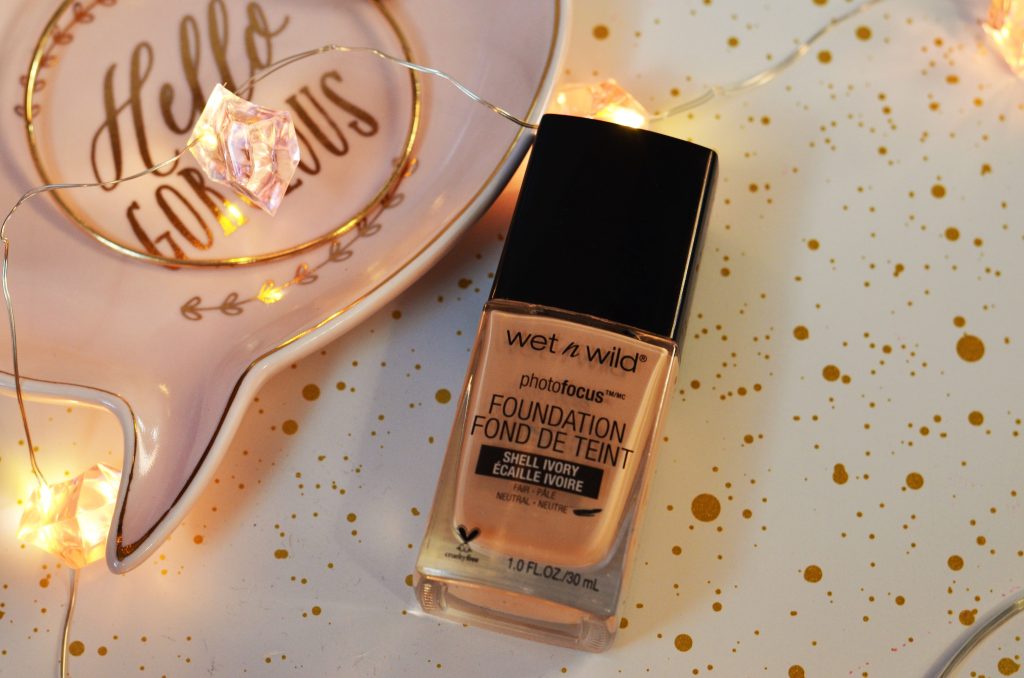 The Wants palette was a more recent buy but it was too good not to go ahead and share. First off, this is a collab with Makeup Revolution and Emily from EmilyNoel from YouTube. She is such a genuine person that I was excited to support her and her cute family by purchasing this palette. It's a big palette with a big mirror (yay). But this palette is great for beginners because while it's big, it has clear color schemes that would make a great eye look such as a plum, berry, or green eye. Along with a lot more color options.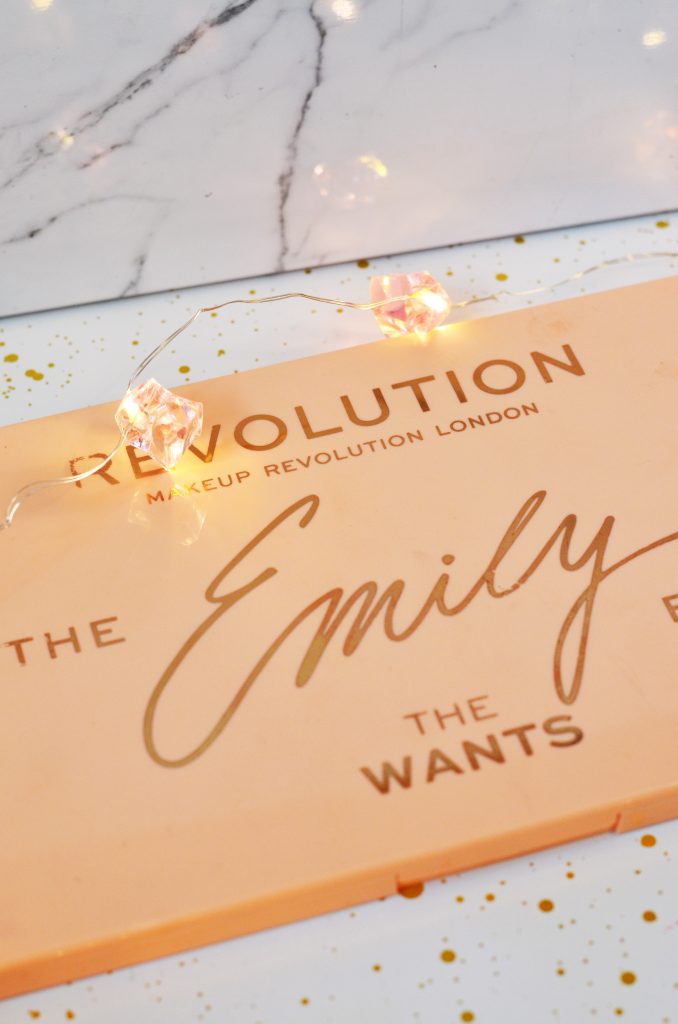 Too Faced does really good bronzers, I love my sample size of the chocolate bronzer so that prompted me to grab this contour palette during a sale. This is perfect for my skin tone. If you are pale and cooler-toned like me, this would be great for you. There are 2 white shades that I would say is a setting powder and a very very subtle highlighter. The 2 darker colors are perfect for a full face. I only need this palette when I want to do bronzer and contour. The top shade is a perfect more ashy contour shade and then the bottom one is a more deep bronzer color. While it is more warm-toned, it is not orange by any means! I love to take this because it's one thing instead of a couple other powders. Great investment for fair skinned ladies!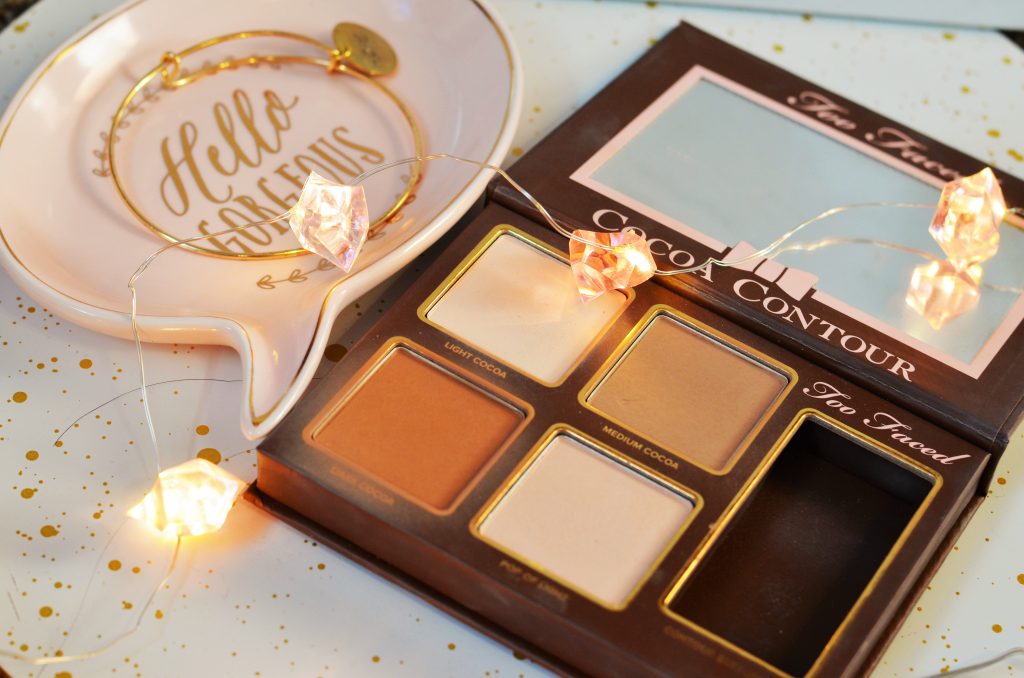 I think I have officially tried most of the Mario Badescu sprays now and I have to say- they are great! While I love the Evian facial spray for everyday hydration but these Mario ones are great for before bed, after washing your face, or before your makeup. I'm not a huge fan of the rose water one…my favorites are the cucumber one that is pictured below and the lavender one. I love to spray the lavender one right before I go to sleep. These are refreshing and so beneficial for your skin!

Are you surprised? These have been a topic of conversation on W&W for months. These little palettes are pure gold! I actually received another one for Christmas and I can't wait to share that one with you as well. If you are looking for a fun way to try some high-end makeup palettes- these mini palettes are a perfect way to do so. Huda sells many different colors of these mini obsessions from wearable neutrals to bright green shades! There is something for everyone in one of these palettes. Highly recommend.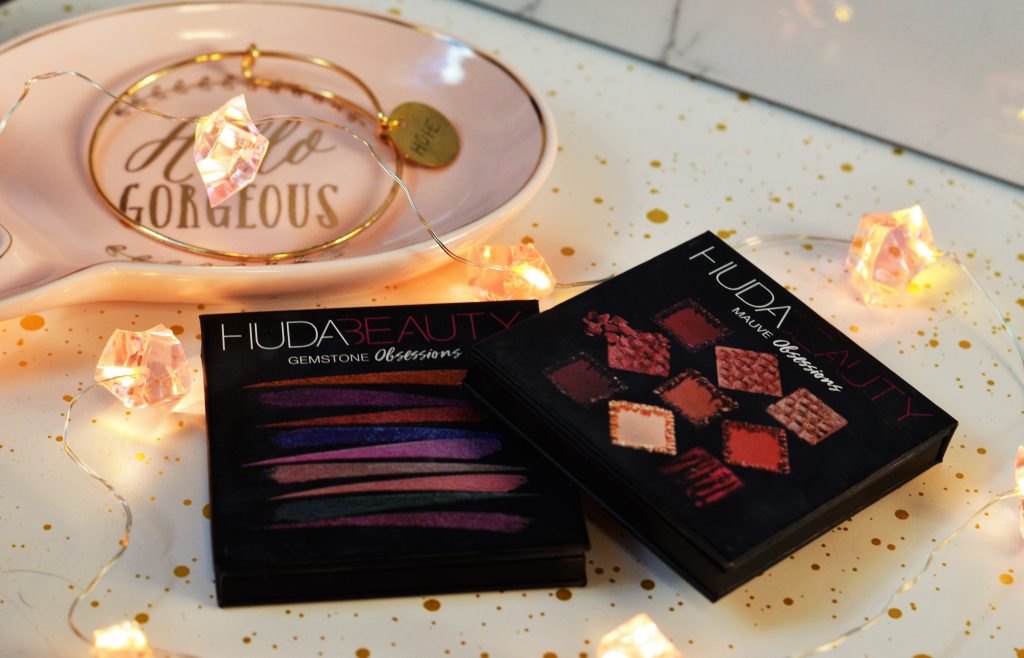 Honorable Mentions
I couldn't name everything…but here are a few ones I at least have to mention! So check out my honorable mentions for top products of 2018.
Full coverage, great packaging, very wearable.
I haven't used these enough to make them a top product but they are definitely an honorable mention. So hydrating and really easy to wear. They pack a lot of color without being sticky.
I'm going to go ahead and say it…it's a pretty close dupe for the Laura Mercier powder.
What products did you love this past year? I'd love to hear! I need some new recommendations! XOX