Hello friends! My mind has been so scattered lately…trying to get ready for vacation, getting ahead on posts for my freelance clients. And I have had a bit of a creative lull lately. I can't seem to get any gumption to do creative blog posts for W&W right now. The vacation will do wonders for that- I just know it. While I was searching for some ideas for posts, I found the simple idea of sharing '10 things I'm loving right now.' There have been similar posts such as currently crazy about or monthly favorites. But today, I'm sharing a little of everything- not just beauty or music.
The other reason I wanted to do this post was the fact that this post makes you focus on the good. We always need to be focusing on things we love even when life is tough…well, especially then. This is just a fun way to share a few things I'm grateful for…a few things that have made me smile lately. I hope this will become a favorite series because I am already loving it!
10 things I'm loving right now
How does a beauty blogger and makeup lover pack for vacation? Trust me, it's a challenge. Especially because there is so much makeup I want to bring with me! Almost all travel makeup bags I have tried have been too small or too disorganized. My mom and sis grabbed with Vera Bradley bag on a whim during a sale. In all honesty, I didn't think it would be that great. It seemed too small for me. Boy was I wrong!
This bag is perfection! It has mesh pockets in the big spot for makeup…that allows me to stay organized a little bit even on the road. It also has a few slots for makeup brushes and then a zipper area for the rest of my brushes. Guys, this fit all the makeup I wanted to bring (except for big palettes like the Morphe 35 pan ones) that I wanted to take on this trip!
I never used to think that Skechers was the "cool" shoes to wear growing up. However, I am singing a different tune now. They are making some super comfy shoes that are actually quite fashionable. These diamond slip on's are gorgeous! They have memory foam in the soles and feel like clouds when you walk. And the little diamonds on them are pretty indestructible so far! None have fallen off at all and they really do look like crushed diamonds not just like a sequin. Love these!
I found this gorgeous berry shade at my local TJ Maxx and fell in love. Ya'll know how much I love a berry lip and how much I love this formula of liquid lipstick. So it is a great find altogether. This is a great color for summer but not too dark so it's more wearable. Overall, such a good find and definitely one of my 10 things I'm loving right now.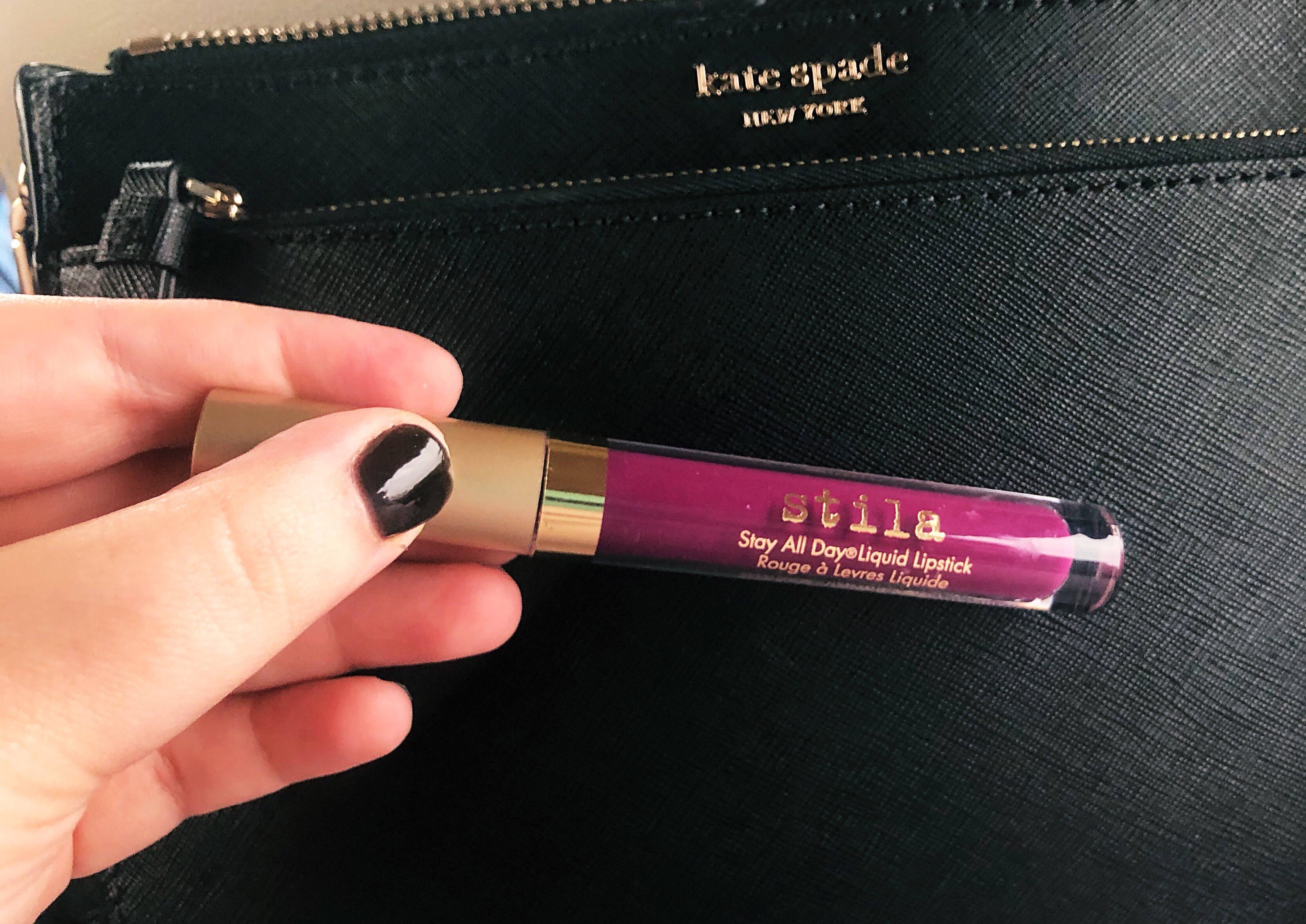 I know this seems like an obvious pick since it's the beginning of fall but I had to share. Even on our cruise, I'm wearing black polish because I just really enjoy the look of it! If you're a girl that wears paint on their nails and toes very often, you'll know that certain colors can make your fingers look longer and thinner or vice versa. Black for me just makes my fingers and toes look nicer! I know, sounds weird.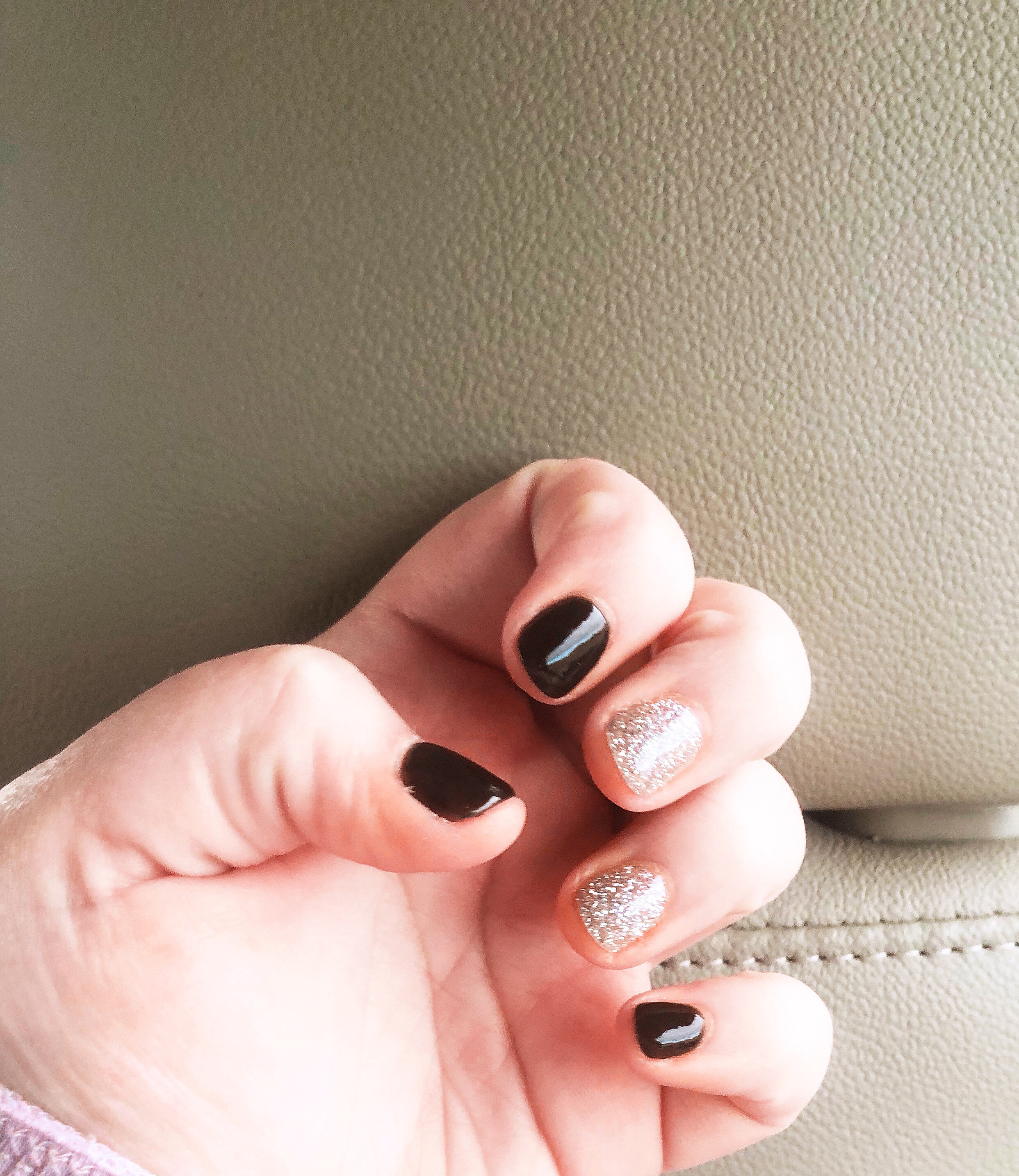 Have you had one? Even though it's getting colder, I still like to grab one of these every once in a while. IF you've never tried…you should! It's literally Chickfila lemonade mixed with their vanilla soft serve. Yummy! It's a nice balance of tart and sweet. If you've ever tried Chick's lemonade you'll know it can be pretty tart so the ice cream is a perfect pair.
I'm obsessed with anything hi-low and soft cardigans…so this cardigan is a perfect mix for me. If you are a plus-size lady, get this cardigan before it sells out! They label it as a sleep cardigan, but I don't get that. I use it as a normal cardigan out and about. It's super long, although I am only 5'2. But it's comfortable and such a soft fabric.
This bag made an appearance in my September Favorites. I am stunned at how much I love this tiny bag. Cause I mean, it's tiny…at least in my book. However, it is the perfect size for concerts, vacations, and running in and out of places quickly. It's a great, well-made crossbody that is sturdy but stylish. I take this everywhere now…it's an obsession really. Ha!
Did ya'll know this was a thing?? My Ulta's have now started allowing you to both ship to the store and pick up in the store. You can buy "online-only" items and have them shipped to the store for free. You can also buy things that are already in that store and it will be ready within a few hours. IT's both amazing and genius. There are so many times I have wanted to grab something online from Ulta but didn't want to pay for shipping…so this is a game-changer!
I'm sorry but the Pumpkin Spice Latte has been replaced. I just tried this for the first time and was astounded. It was the perfect mix of a little pumpkin flavor and good ole coffee. Sometimes I think that the PSL is a lot like pumpkin milk and not enough coffee. This drink is cold but so good! Definitely try it ASAP.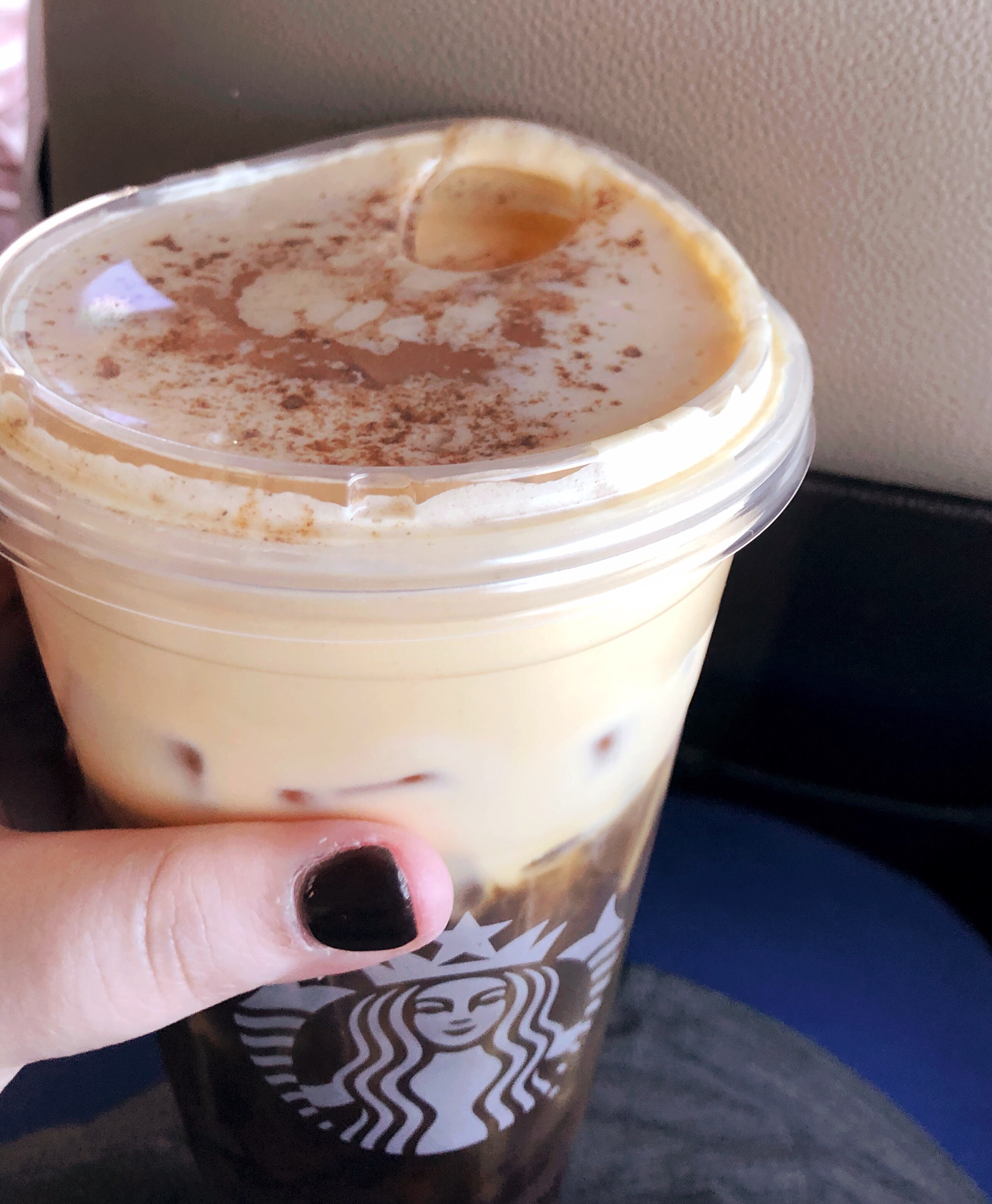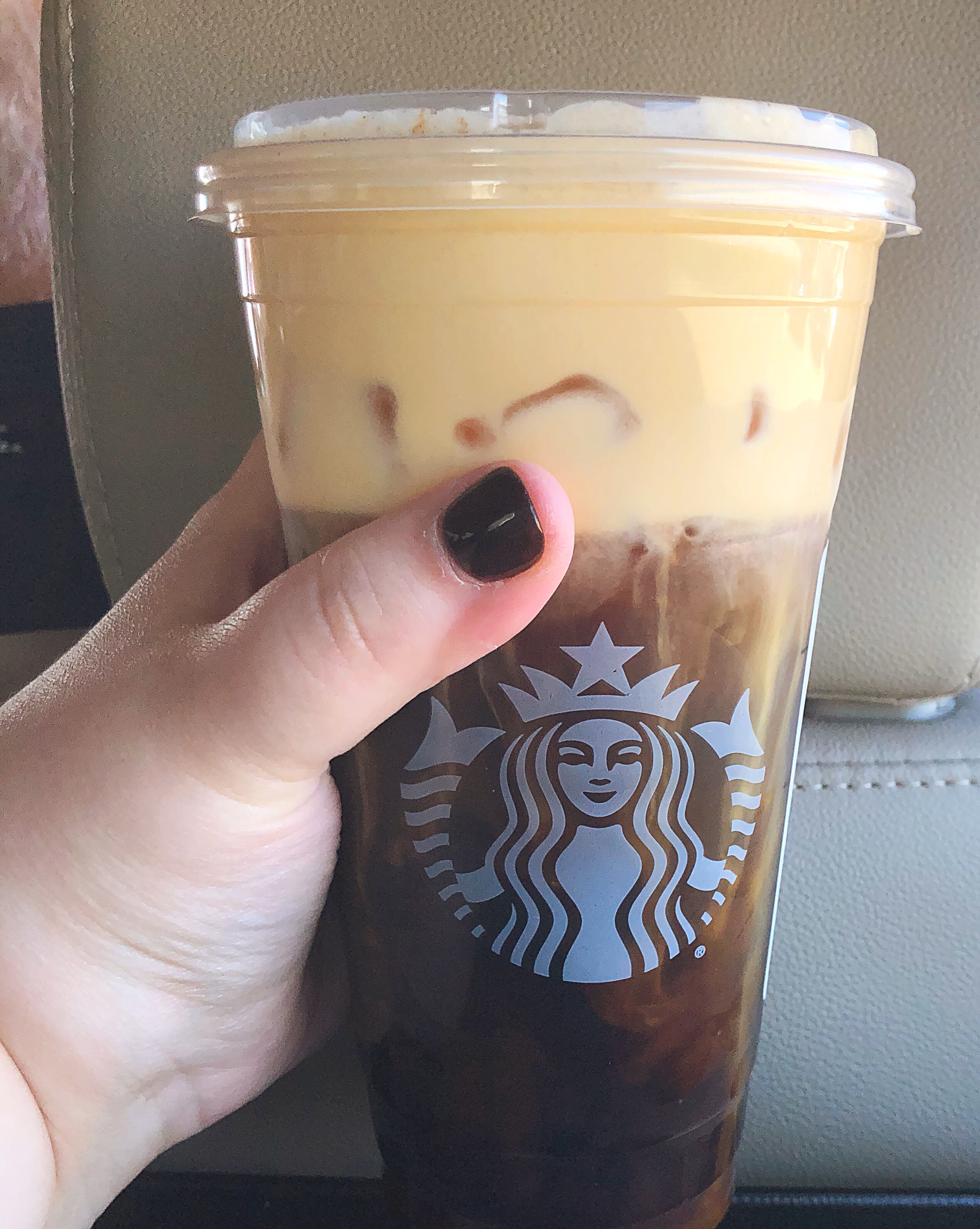 Ya'll know I love a good crime or detective show. This is a few years old and has all season on Hulu. The main detective and the medical examiner are both strong female characters. It's a good mix of funny and crime, my favorite. I'm almost through the whole series and a little sad. Let me know of some other shows I might like!