High-end makeup. We all want it at some point but most of us have a tight budget that keeps us from going out and buying that new high-end foundation or palette that we want so bad.
There have been many times I've missed out on hot new releases for my blog because the makeup was just too expensive. I mean, your girl isn't made of money. But sometimes there is a product that I just HAVE to try. I'm sure we've all been there.
Today, I wanted to share a few tips on how I purchase my high-end makeup on a budget. Hopefully these tips help you score some good makeup for a little less of the price!
4 Tips for buying high-end makeup on a budget
#1 sign up for reward programs and emails
I know it's annoying when everyone wants you to sign up for their rewards program. And there's a lot of places that don't have a very good rewards system…some however, do. My biggest piece of advice is to join Ulta and Sephora's rewards program.
Now, Sephora doesn't offer as many great rewards as Ulta. There you can only redeem point for certain travel size items. During their Insider sales they give their reward system customers a certain % off depending on their level.
Ulta however is the real deal! For every dollar you spend, you get a certain amount of points and those points eventually equal money off your purchase. For instance, I've had anywhere from $3.00 off my purchase to like $25 based on how many point I save off. From what I understand there are no restrictions on what you can use the point system rewards on. They do offer a weekly coupon of like $3.50 off or 20% off one item but that doesn't count for high-end or prestige brands.
But signing up for their emails and reward systems also keeps you more alert to flash sales, semi-annual sales, and deals you might not see otherwise. I also get a 20% off any item including prestige and high-end from Ulta every few months…so it's definitely worth it. And it costs you nothing to sign up!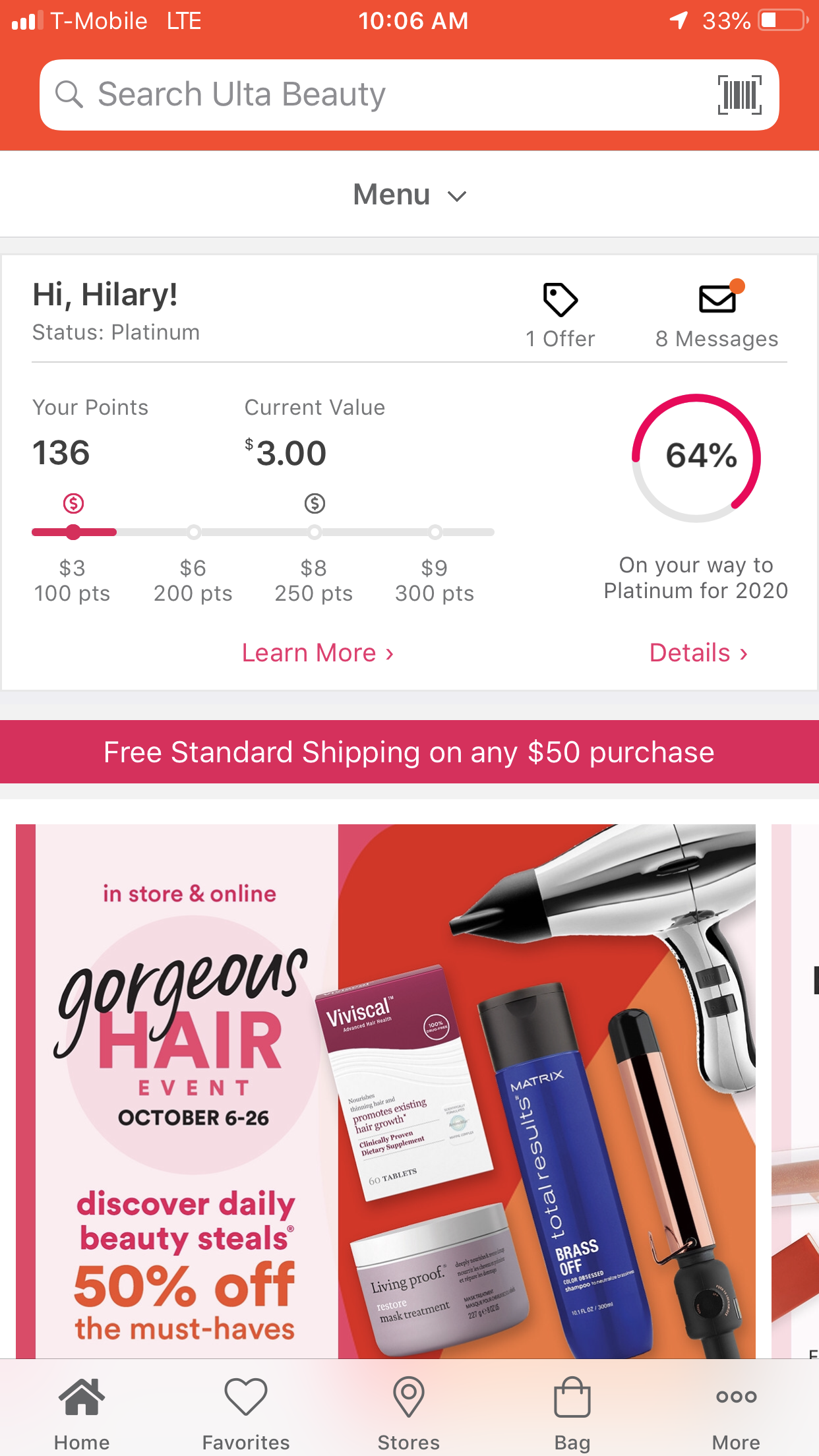 #2 know when the big sales happen
Like I mentioned above, Sephora has VIB Insider sales a few times a year. I think 2 times, but correct me if I'm wrong! So knowing when those are happening are really helpful. You might not think 10% off is much off but when it's a high-end item…anything off is better than nothing!
Ulta has 21 days of beauty a few times a year. For 21 days, certain items are on sale. They always release the calendar of what's on sale before it starts so you can plan what you want. It's a great way to stock up on high-end mascaras, sprays, and more. While the items on sale change every year there's always at least a few good, popular high-end items on there. If you know when the big sales are, you can try to plan your big purchases around those to save some money! Just do a quick google search.
#3 consider shopping at places like TJ Maxx
I did a whole post on shopping for makeup at TJ Maxx, so I'd you haven't seen that- click here. If you aren't above doing some digging and getting some banged up packaging, TJ Maxx is a great place for scoring some great sales on high-end makeup. I'm sure other places like TJ Maxx is probably a lot the same- I just prefer there.
The only problem with a place like this is that you aren't really guaranteed what you want to buy. They don't have the same stuff each day- their inventory is highly unpredictable and tends to be what other stores had over stock of at the time. But if you just like picking up random high-end pieces, this is a great way to do so but save some money at the same time.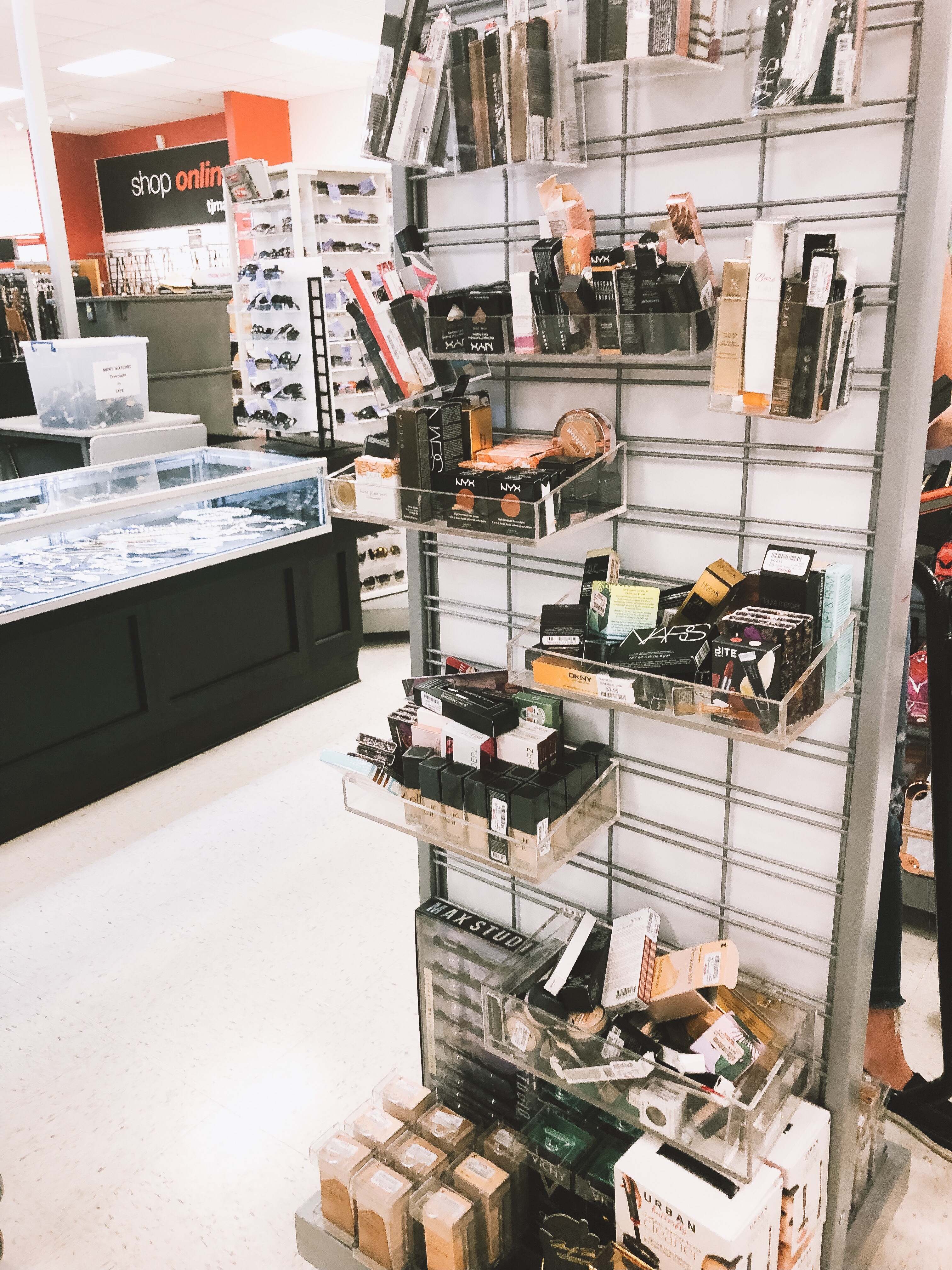 #4 shop smart not impulsive
Because I can't just go out and buy all the makeup I want to buy, I actually do a lot of research into the high-end products I want to try. Of course sometimes I'll just run out and indulge but for the most part I actually read a lot of reviews and look into the products. By shopping smart, you save money.
Trust me, I've been spontaneous and picked up some high-end makeup on a whim. But before I purchased a YSL lip, I researched and watched videos on them before I made the jump to buy it. So one of my tips is just to shop smart! Know what you're wanting to buy before you buy it. That way you can save up your money for the things you know should be worth it!
I hope these few simple tips have helped you! Do you have any tips for me? Leave them in the comments!