Welcome! I am extremely excited to share with you the new setup and rebrand of Writings and Worship. Not only that, but today is the beginning of W&W Blogmas 2019! My favorite time of year and I am celebrating even more because of the relaunch. We are kicking off blogmas 2019 with my November Favorites post.
Do you like the new look? The new setup? I'd love to hear your thoughts in the comments below. I hope this site is a great place for you to come and get encouragement. One reason I needed a relaunch was I just needed a new start- a new look. Ever been there? But here we are, a new start and soon to be a new year! Today let's kick off blogmas 2019 with a look at my November Favorites! What have I been obsessed with the last month? Well, let's take a look.
November Favorites 2019
Makeup & Fashion
After watching tons of videos and reading a ton of reviews on this, I finally took the plunge and purchased it! It's typically like $60 I think but I scored it for only $36 (thanks Ulta). I've only used it a handful of times but so far…I'm obsessed. I wasn't sure how it would work, I mean it's a huge dryer. But I've always wished I could dry my hair with a brush but I am horrible at it. This dryer takes away all the extra work in giving your hair a blowout. It both dries and brushes at the same time. And don't be worried about the size, my sister has even shorter hair than mine and could use it perfectly. The oval shape allows you to keep wrapping your hair in it without it getting tangled or stuck.
Can I let you in on a little secret? This is on my list mainly because of the smell. I love products that make my hair smell nice. When I purchased that hairdryer I wanted to get a heat protectant and product that might help with the blow drying process. So far, this thermal spray is working well! It didn't leave my hair greasy or crunchy, in fact, my hair was very soft and shiny. I am planning to use this for just a general heat protectant so I'll let you know how that works.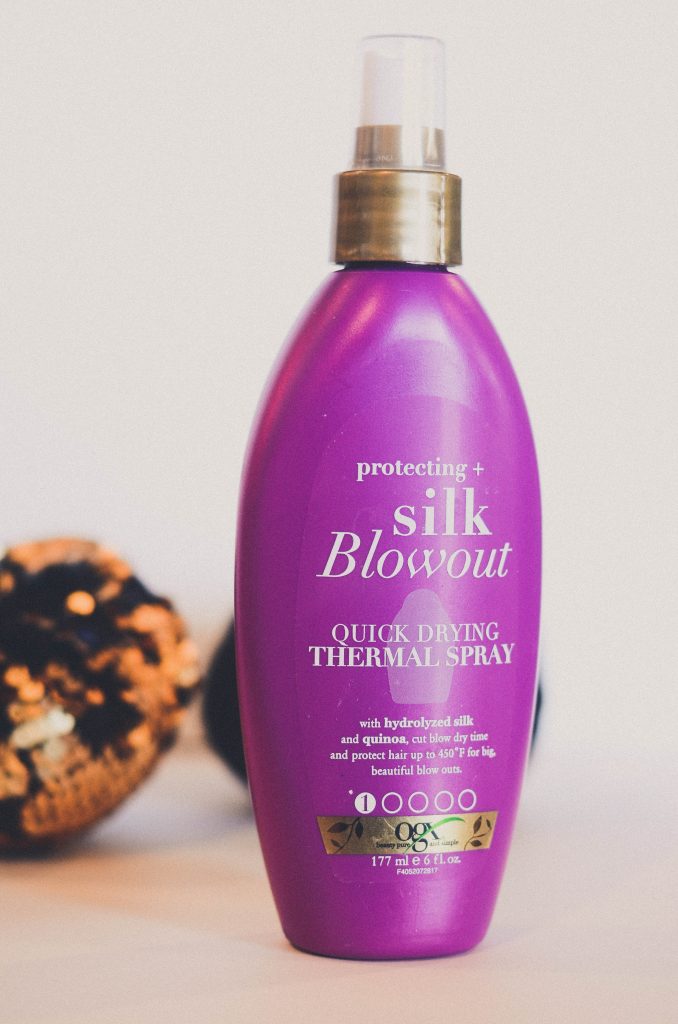 I received this product complimentary from Influenster for testing purposes. I think I found my new brow go-to! It's expensive…but so far, it seems worth the price. It is a duo product with an eyebrow pencil on one end and a fill-in powder on the other. The pencil isn't anything really out of the ordinary, it's like any other pencil. But the fill-in powder is perfect for my brows. I deal with a lot of gaps or holes in my brows and sometimes even the pencil isn't enough to do anything. However, this powder worked immediately! I will say this- use a light hand! It is extremely pigmented.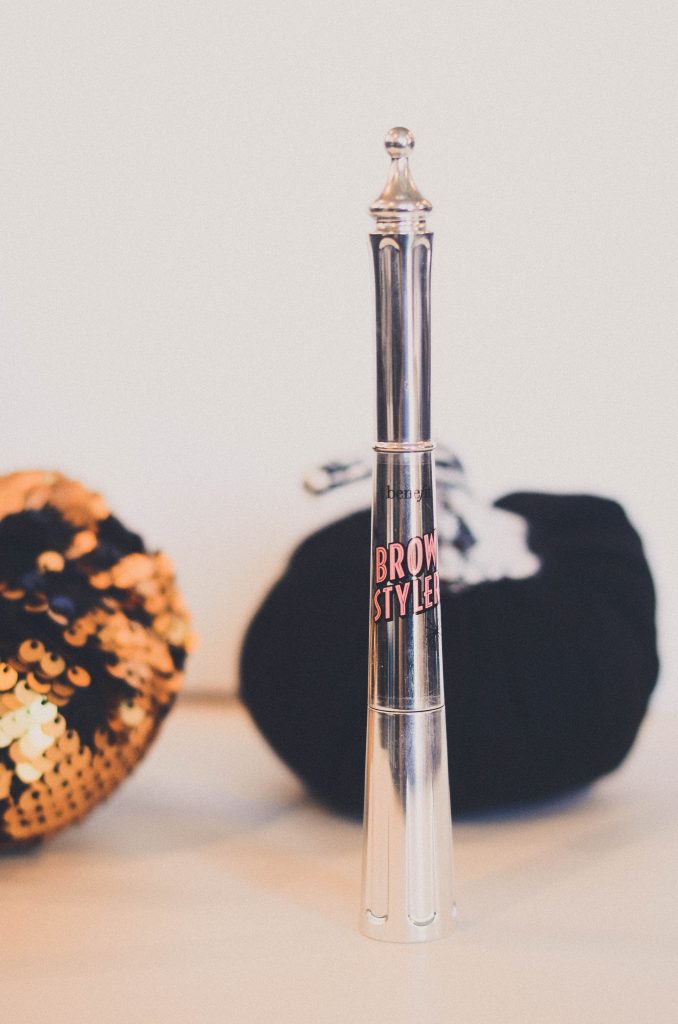 I received this product complimentary from Influenster for testing purposes. When I saw this, I figured it was another typical moisturizer but I was wrong. They consider it a mask, but it's basically a really thick moisturizer. You can apply it for 10 minutes or use it as an overnight mask. The mask has a really subtle cooling sensation to it which feels amazing, especially under the eyes. What I was so thrilled about is the fact that it doesn't leave your skin sticky or tacky! That is extremely hard to find in such a thick moisturizer. It's paraben-free, sulfate-free, and has no harsh dyes or fragrances. It does really well on my sensitive skin!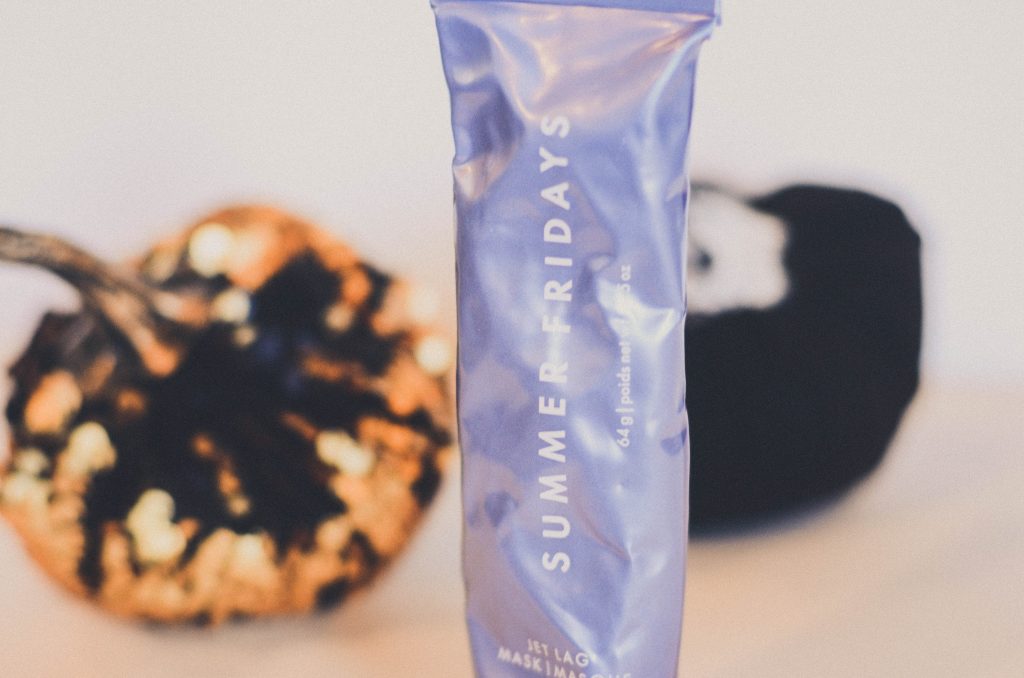 November Favorites + the kickoff of blogmas!
Click To Tweet
Another oldie but a goodie! I grabbed this old favorite a few weeks ago and I forgot how amazing it was on my lashes! Ya'll know I have always loved Maybelline mascara. Typically I grab the normal Colossal mascara but this time, I decided to try the Big Shot again. With this mascara, my lashes look better than ever. It's easy to remove and doesn't clump my lashes. It helps lengthen and volumize my own lashes so false lashes aren't needed. Grab this mascara at your local Walmart, Target, Ulta, or drugstore and check it out for yourself!
So what have you been loving this last month? What products would be in your November Favorites? Let me know in the comments! Also, stay tuned! Blogmas is now in full swing. Expect posts every Monday, Wednesday, Friday, and an occasional Saturday until Christmas Eve! Merry Christmas and happy blogmas! XOX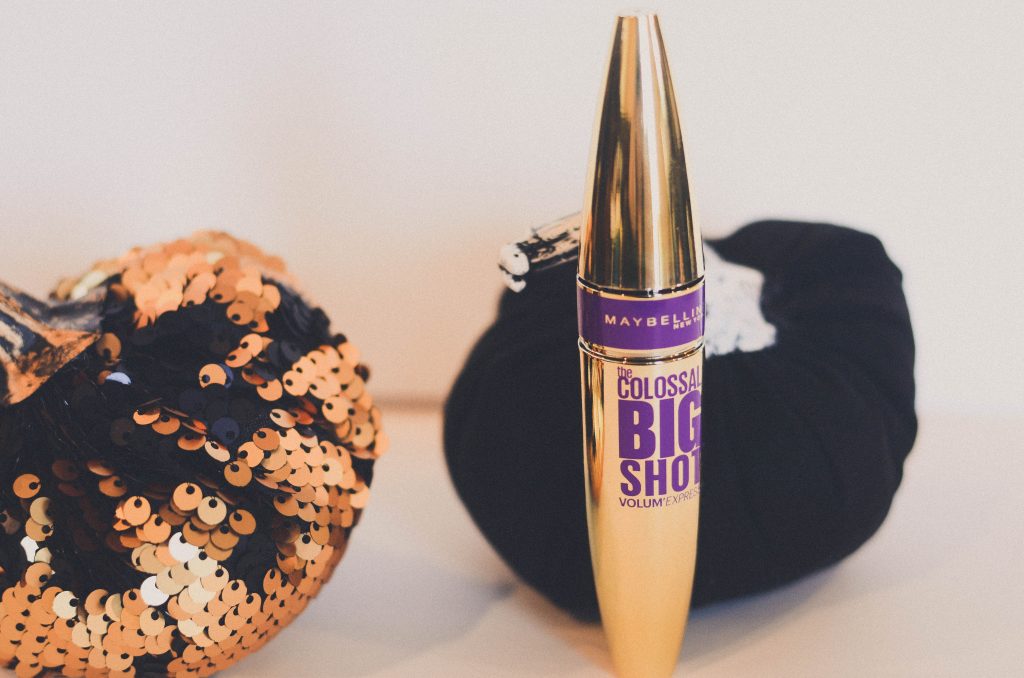 Catch up on my past blogmas posts before you go any farther!