Happy Wednesday my friends! We have made it halfway through the week; the weekend is in sight! Today I am starting a new Worship Wednesday series called "Currently Worshiping To!" It's a fun and easy way for me to share the songs that I am currently loving and listening to during my quiet time or worship time.
I have shared favorite worship songs for years but it's always hard to know when to share them and how. I thought this series was a fun way to do so. I'll do these posts maybe once a month, I listen to a lot of worship music so I will always have enough songs to share!
I'm considering doing a Currently Listening To series on Friday's as well just sharing all the other music I am loving. Is that something you would be interested in that? Let me know in the comments.
Currently Worshiping To
Need some new music? Come see what I'm currently worshiping to!
Click To Tweet
Ever Be / Tremble || Caleb + Kelsey
First off, the song Tremble is on replay all the time. But this arrangement of these two songs together…it's incredible! Such a simple song, but it's so powerful. These are two of my favorite songs as well and I am so impressed with how this duo can interlace songs so impeccably. Aside from the talented singing, the song is constantly stuck in my head. It's been my prayer for many days.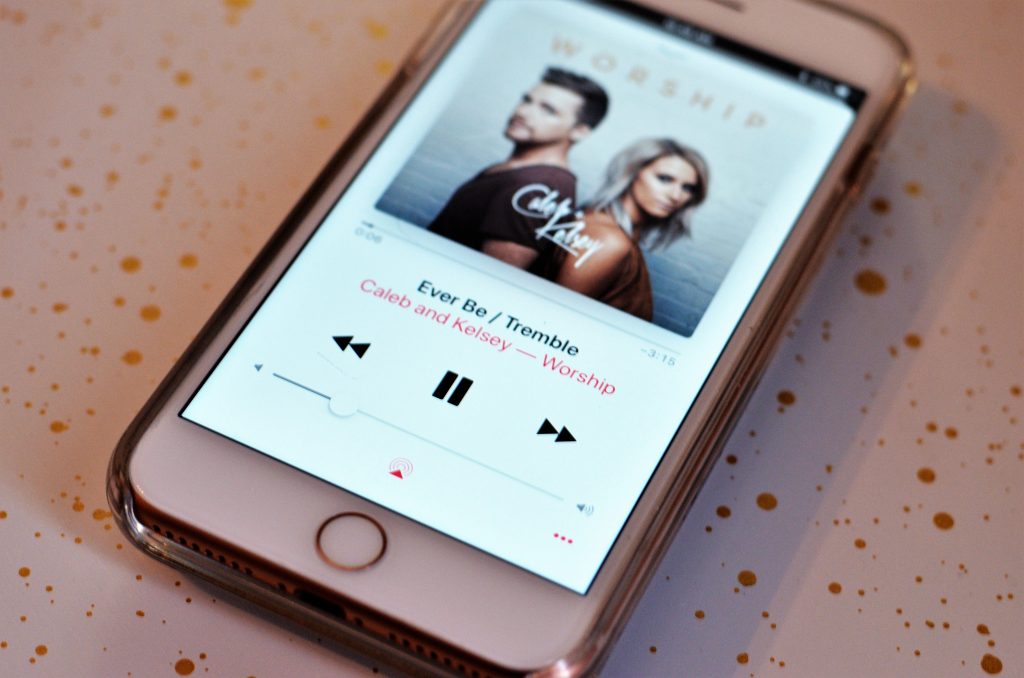 Come to the River || Housefires 
I've been listening to this song for over a year but lately, I have gone back to it. It's always amazing how songs can come and go in your life. Often when you start listening to a song again, it can hold a new meaning. Right now it is such a peace knowing that we can come to the river and drink from Gods goodness and mercy. It's an invitation for us from God.
 
Nothing Holding Me Back || Bryan and Katie Torwalt
I've been in a weird spot spiritually lately. A cross between being desperate for God and so confused I'm mad. This song is a beautiful reminder that God makes all things new. Right now I am trying to release all my questions, frustration, and pain that is holding me from God and running to His arms. I am thankful for this song and the peace that it gives me.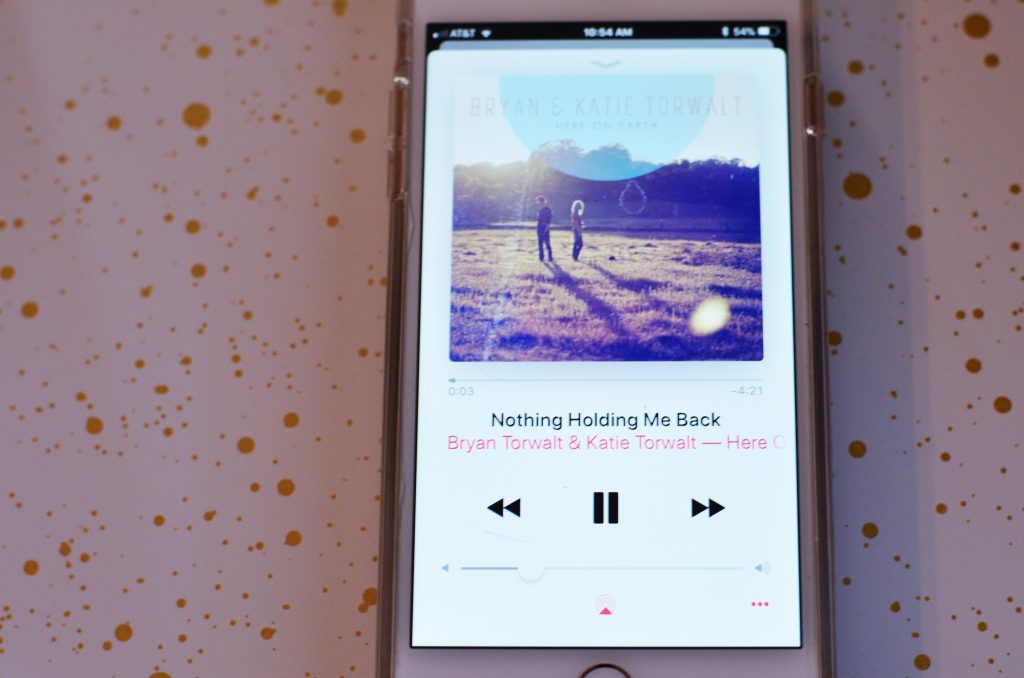 So Will I (100 Billion X) || Hillsong United
Let me be real honest with you, I sort of hated this song at first. I wasn't wowed by it and wasn't a fan. BUT then I started hearing it everywhere, I couldn't escape it. I think it was something that God wanted me to hear. Once I really listened to it and started to learn it I fell in love. I love that it is a picture of the creation God made rejoicing and calling out His name.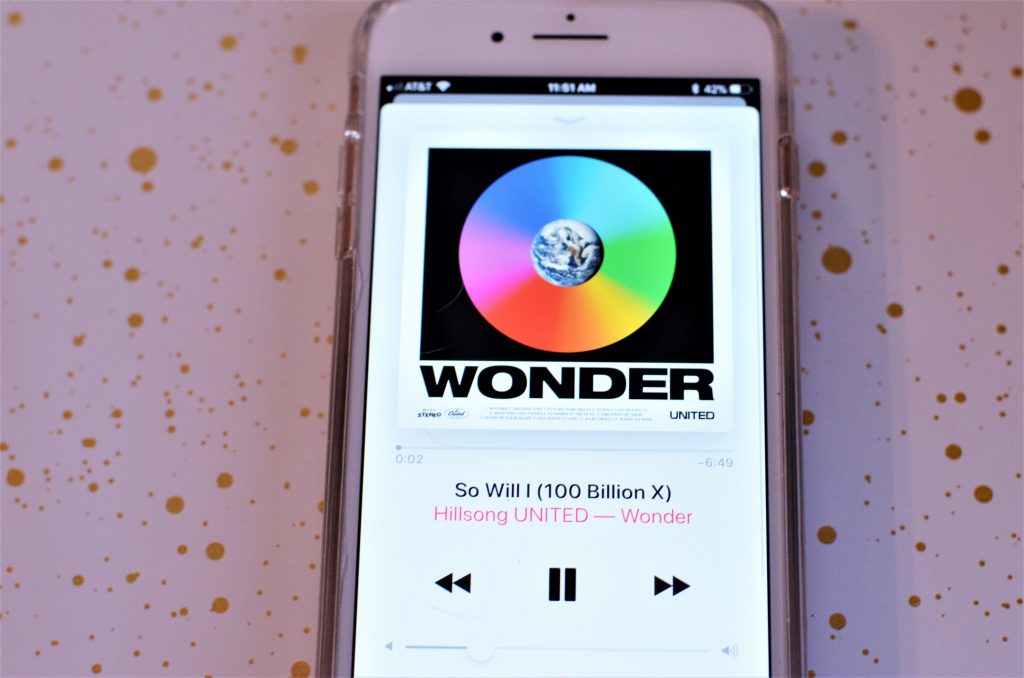 Keeper of my Heart || Kari Jobe
I can't not mention a Kari Jobe song, am I right? This is another song that I have listened to for years but have been refreshed by it again. I always loved this album and this song in particular. It has a great tune and beautiful words to go with it. My favorite line is a simple line that reads, "From the first to the last breath I breathe, the Lord watches over me." Nothing sweeter.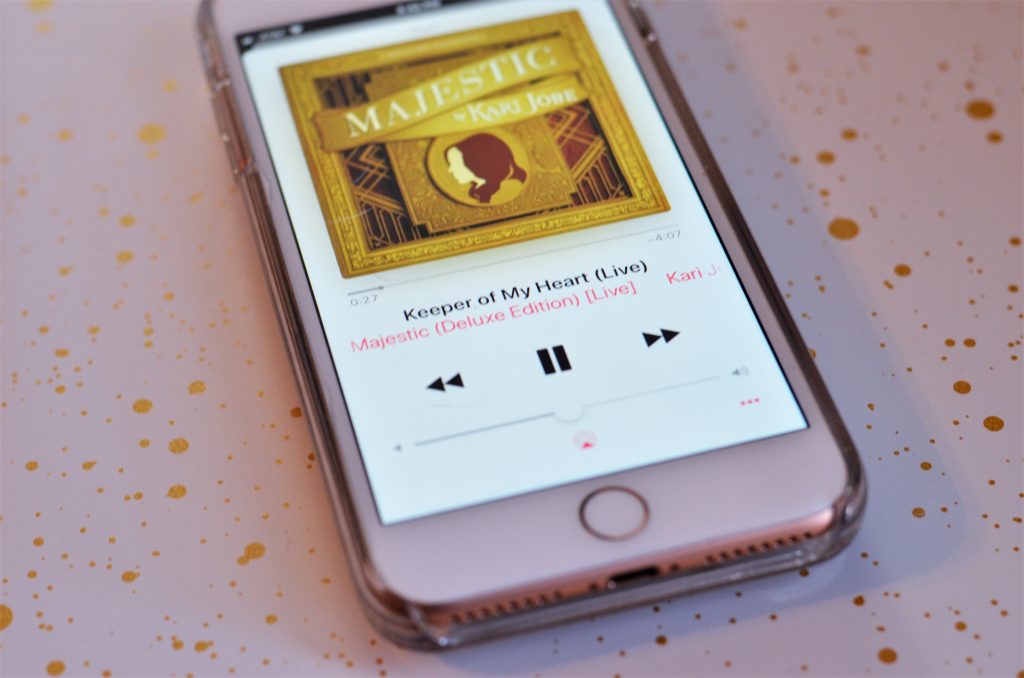 Stay Here || The Belonging Co
I have been obsessed with this song for months and I am still not sick of it. I have really been needing this message in my life as well. The song speaks about staying in His presence until your fears are gone. With my dad passing, I am holding onto a lot of fear and there are many mountains that stand in front of my family and me. I am so thankful for this song right now, I highly encourage you to read it! For a little more into this song, read this former post of mine.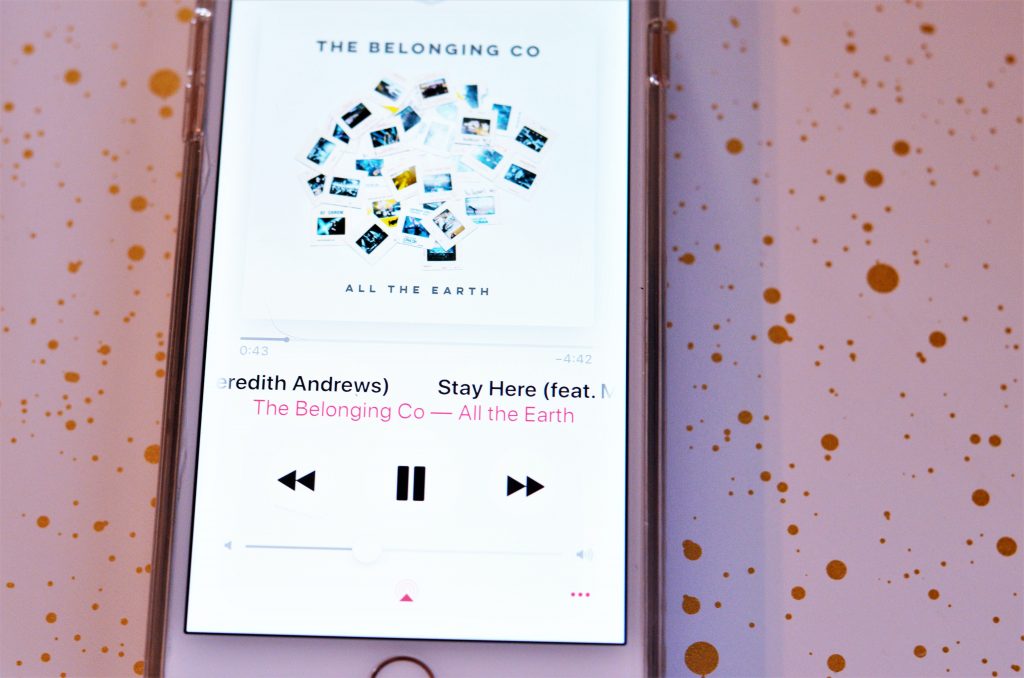 What songs are you worshiping to right now? Let me know your favorites and I'd love to check them out! Happy Wednesday!