Welcome to another makeup review! I'm sure if you're a makeup lover you've heard about the new Maybelline Super Stay Full Coverage Foundation. It seems to be quickly becoming many beauty gurus new favorite.
I honestly was needing a new foundation. My Laura Mercier one from Influenster is just too warm for me so all I had left is the wet n wild photo focus foundation and I like to change it up. So I decided this one would be a good one to do a review on for Y'all!
The details & claims
This foundation is $11.99 at Ulta and Walgreens but only $9.98 at Walmart. You get 1 oz in a glass bottle that contains a pump (praise hands!). Walgreens online seems to carry 12 shades and Ulta sells the full 16. In my eyes, think there's about 5 pale shades, 7 medium, and maybe 4 deep shades depending on when you personally change from medium to deep. I suppose that's a fairly good range for a drugstore. I do think that they could have made a few more deep shades instead of so many medium.
Now for the benefits: oil-free, doesn't clog pores, dermatologist tested, evens out skin, minimizes the look of any flaws and imperfections. This foundation is supposed to glide on smooth and be a breathable finish. They claim that it's a full coverage but a lightweight flawless finish. Also supposed to last 24 hours. That's a lot of claims for a drugstore foundation, Y'all.
Full review of the Maybelline Super Stay Full Coverage Foundation! Is it worth it?
Click To Tweet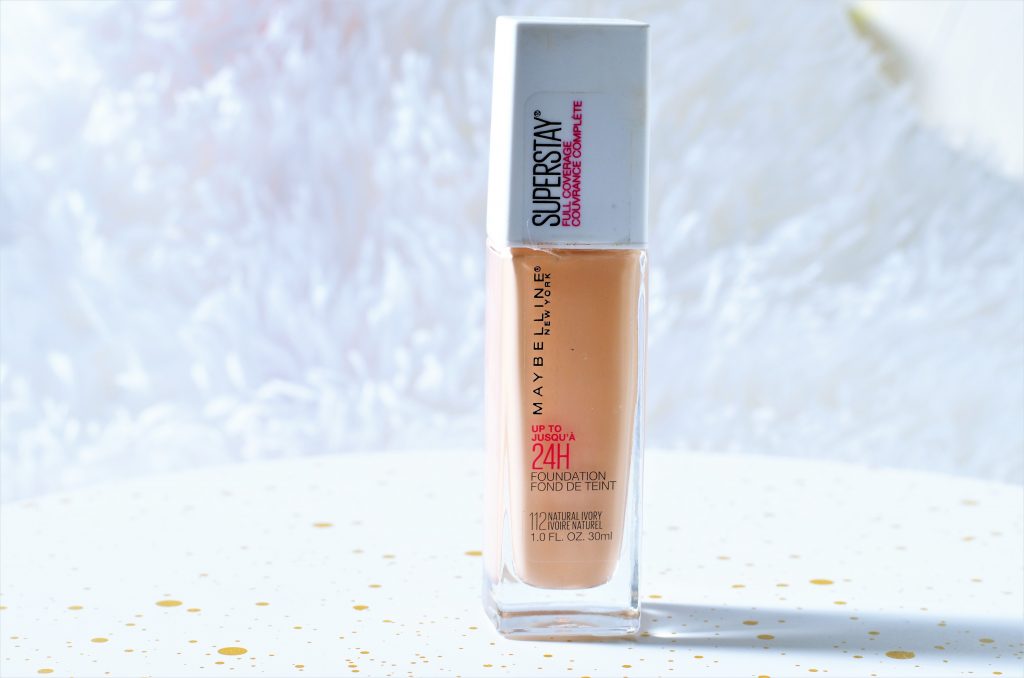 The application, coverage, & formula
The foundation is easy to apply: blends well, doesn't gather or clump up, and works well with a brush and a sponge- but I personally prefer a sponge. I purchased the shade "Natural Ivory" and I was SURE that it would be too dark for me, but it actually works. It's a tiny bit darker than I typically wear but because it blends so well, I am actually pleased with the color.
*Take note, you really need to think about your color. I found the color names not helpful at all and honestly just had to guess what color. I'm glad I got lucky with mine. 
I was pleasantly surprised that this formula didn't oxidize on me. I tend to have the worst luck with oxidation so I was thrilled that this one doesn't seem to oxidize at all. I also wasn't sure it would be full coverage when I first applied but once again, I was surprised by how full coverage it was! I do think you can build it but overall, it's pretty full coverage.
The one thing I always look at in a new foundation is if it breaks up on my skin throughout the day. After a few weeks of trying this, I still haven't had it break up on me at all. Sometimes on my forehead or by my nose, the foundation seems to separate after a while- this formula is not this way. 
Below are some before and after pictures. The after pictures are within minutes of finishing my full makeup routine. NO enhancing or blemish removal has been done to these pictures.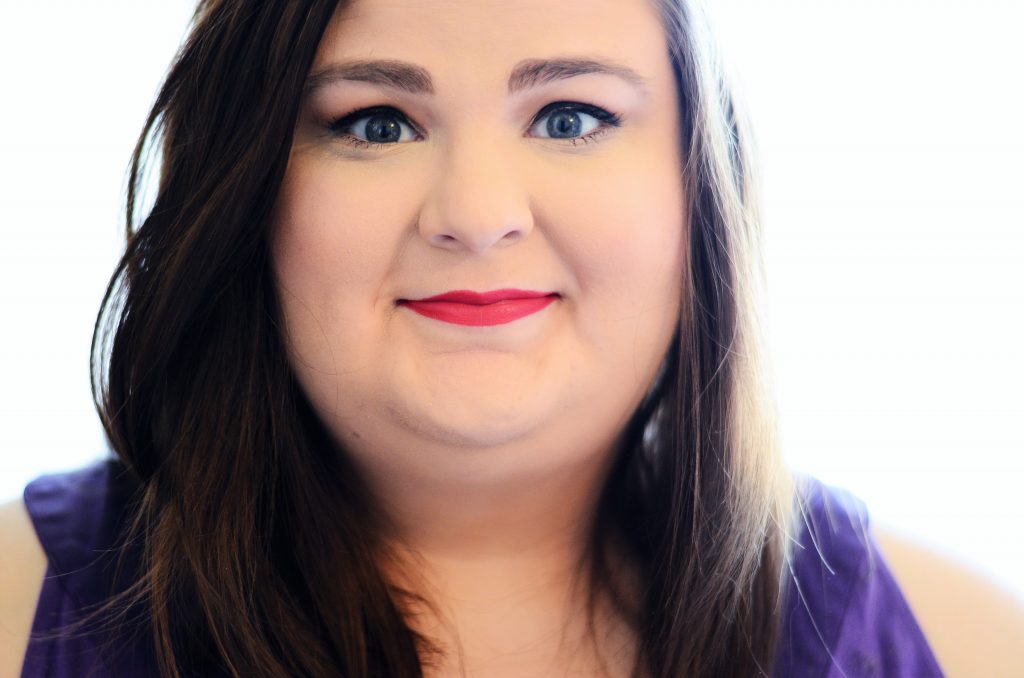 The pictures above are also within minutes of application. I have the foundation on with concealer, powder, and the rest of my normal makeup on top. Right after application, you can see that it really smooths out my skin, evens out my color, and does seem like a flawless finish.
The Wear
The wear test, one of the most important parts in testing a foundation for me. I want my makeup to last, look flawless, and not go splotchy on me throughout the day. Remember that this claims to be a 24-hour foundation.
I was thrilled with the wear of this foundation overall. It had a few flaws for me, but honestly, what drugstore foundation doesn't?? The wear continues to look pretty flawless and smooth throughout the day. I didn't feel the need to touch up at any time. I wouldn't say this foundation goes completely matte but it definitely isn't dewy…more of a satin finish in my opinion.
Below are a few pictures throughout the day: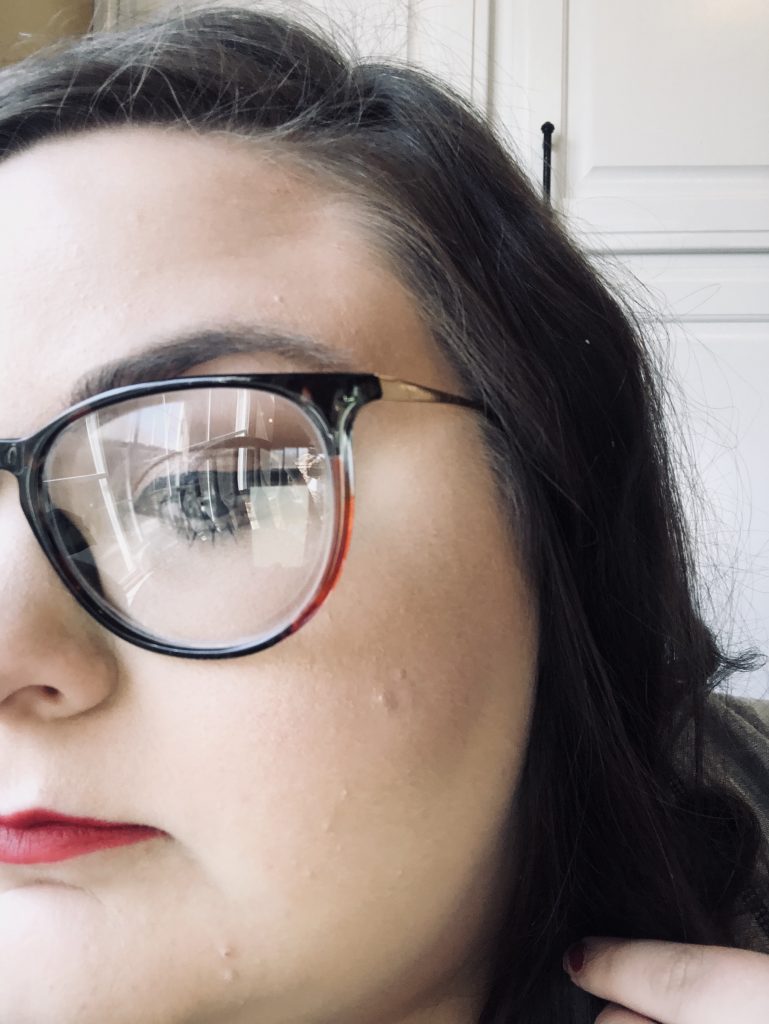 For a good while, couple hours maybe, the foundation still looked almost flawless! Towards the end I noticed a few things which will be in the picture below: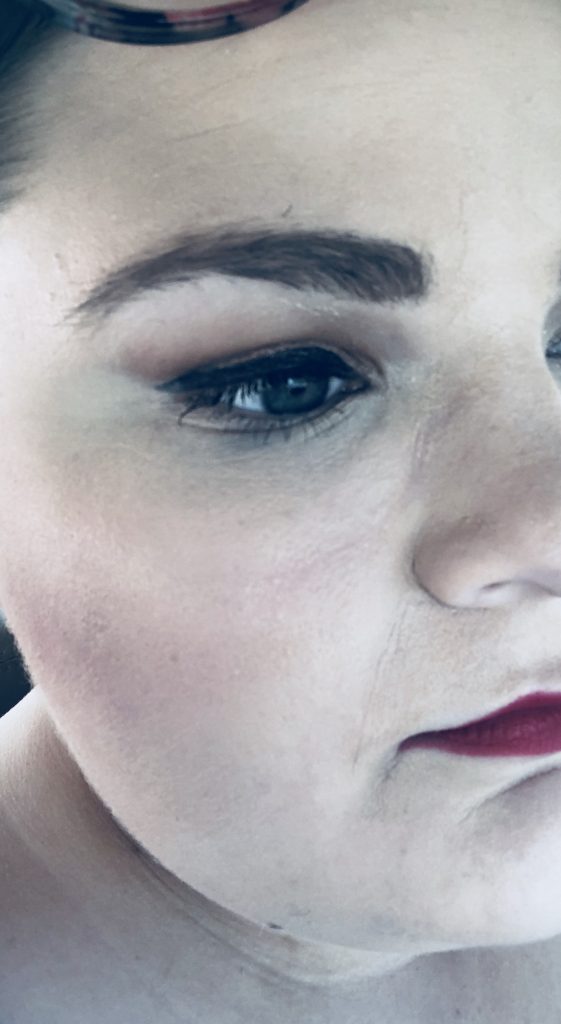 It was around the end/later part of the day that I noticed the foundation had started sinking into my lines and creasing. The picture above shows the deep creases in my smile lines as well as my forehead and the bridge of my nose. The coverage is still there and it hasn't separated but it has filled into my creases. This is something I don't mind too much. My smile lines are pretty prominent so I always expect them to crease. Personally, I care more about coverage and the consistency of the foundation more than the creases.
Also, please note that it took several hours to fall into my lines and show the creases. I had good solid hours of flawless finish! Overall I really enjoy this foundation! It's a fairly good price point for a foundation with a pump in my opinion. I highly suggest this foundation for anyone looking for a blendable, affordable, and long-lasting foundation.
Formula 5/5
Coverage 4.5/5 (not the most full coverage I have seen, but pretty darn good!)
Application 5/5 (so blendable!) 
Wear 4/5