I know, I know, you're flabbergasted that I didn't do a November Favorites post…I'm shocked as well. Honestly with blogmas I just didn't have time to share my November Favorites because I was focusing on the Christmas posts.
Today, I thought I would mesh my November & December Favorites together! Honestly, most of my November products are ones I've used in December anyway; so it all works out! I didn't try many new products because near Christmas, my family tries not to buy stuff for ourselves so we don't accidentally buy something someone was planning on getting for Christmas. But I did have some products that out shined the others and were more used.
I'm sure that January will be full of Christmas goodies! But until then, here is my November & December Favorites. Also, I have a few non-beauty items to I am breaking it into different categories this time!
*some of these products were sent to me complimentary for testing purposes. As always, all my thoughts and opinions are my own*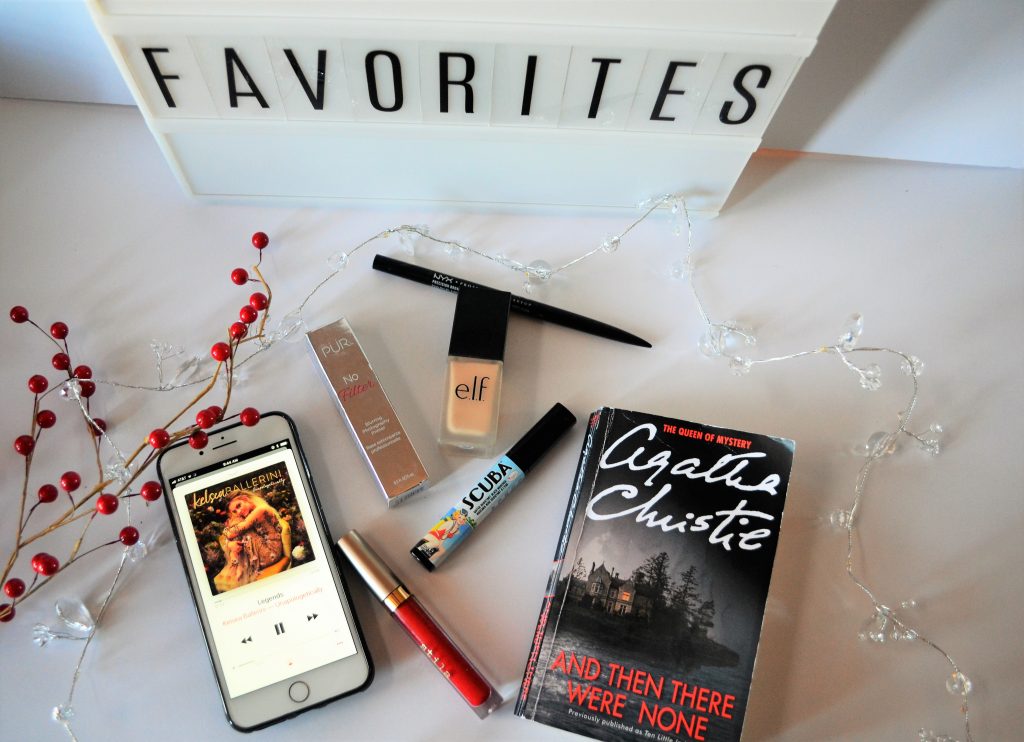 Beauty & Makeup
When I received this in the Kohl's Voxbox complimentary for testing purposes, I was ecstatic! I always love trying new primers. This one by PUR is in a dropped bottle and is white shiny liquid. It blurs out my skin and gets my face ready for makeup! I honestly haven't loved a primer as much as this in a long time. I haven't used many PUR products but I'm interested now in testing more. My makeup applies well on this primer and it helps lock it on place. I've been using it every time I do makeup and am always impressed!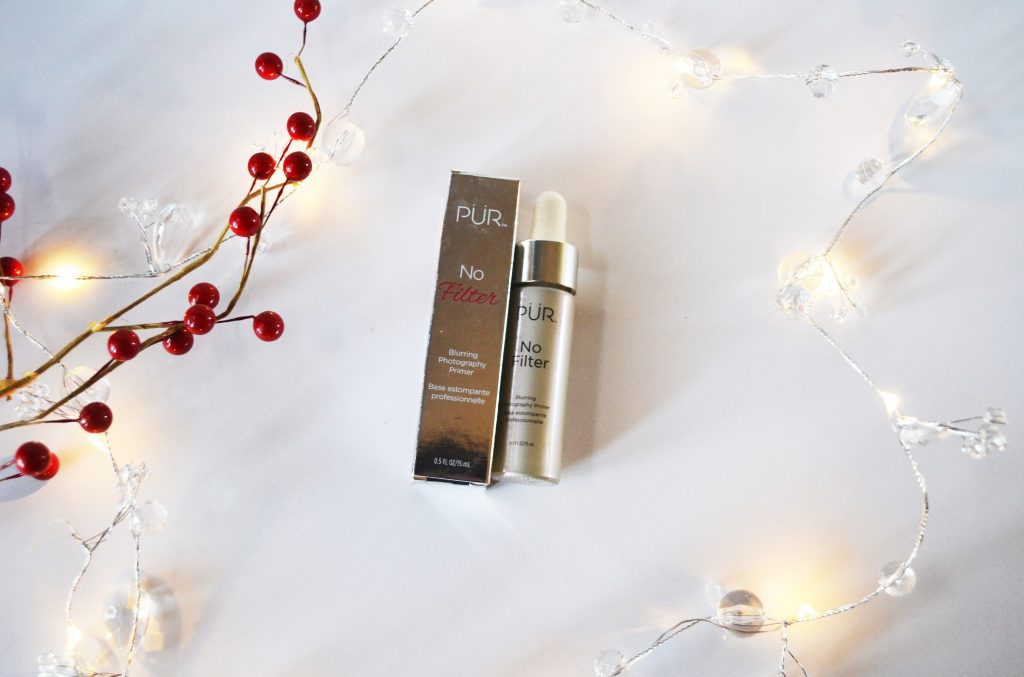 A few months ago I finally ran out of my e.l.f. brow pencil and needed to get a new one. Since I've been doing my brows more I wanted to try a new pencil and see how I liked it. This NYX pencil is amazing! First off, the shape of the actual color pencil is different and almost more oval than a tip…hard to explain but I found it easier to create hair like strokes with this shaped pencil. Also, the spoolie is amazing! It's a pretty stiff spoolie so it really works through my brows better than anything I've tried before this. It's definitely one of the best brow products I have ever tried.
I'm doing a full review of this line of liquid lipsticks later this month so I won't talk too much about it now. I randomly picked up the vibrant, classic red called Beso for my Holiday Glam Makeup look for blogmas; it's one of the best, if not the best, liquid lipsticks I've ever used. I have even went and bought more colors because the formula is just so incredible. I've worn this color all day and never had to retouch. The only thing close to its staying power is Lipsense but without having to re-apply gloss again and again. It's been on my lips pretty much any time I can get away with a bold lip.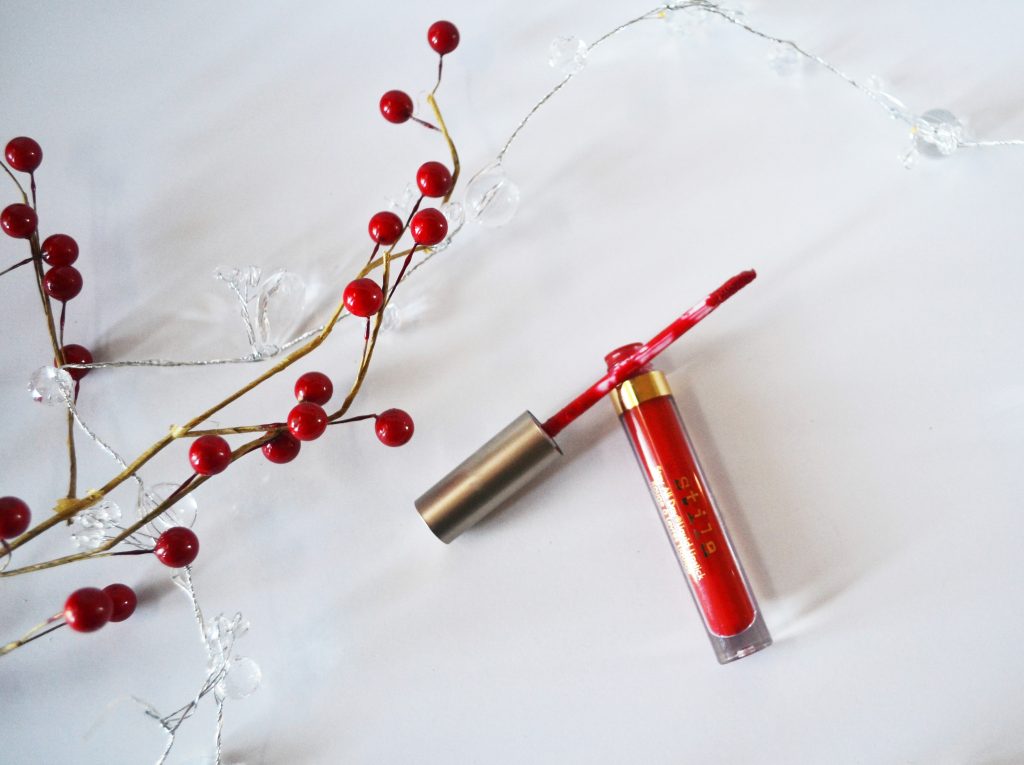 I've been on the hunt for my favorite drugstore foundation, and I picked this one up to try. I will be honest, I didn't like it at first. It felt oily (which is funny because it's specifically mentions being oil free). The formula is also very thick; way to thick for my normal liking. I finally figured out if I used a very damp sponge, the formula worked well on my skin. The dampness of the sponge helps the foundation to thin out just enough that it applies nicely and not too thick. I definitely couldn't apply this with a brush. But the color and price is just perfect!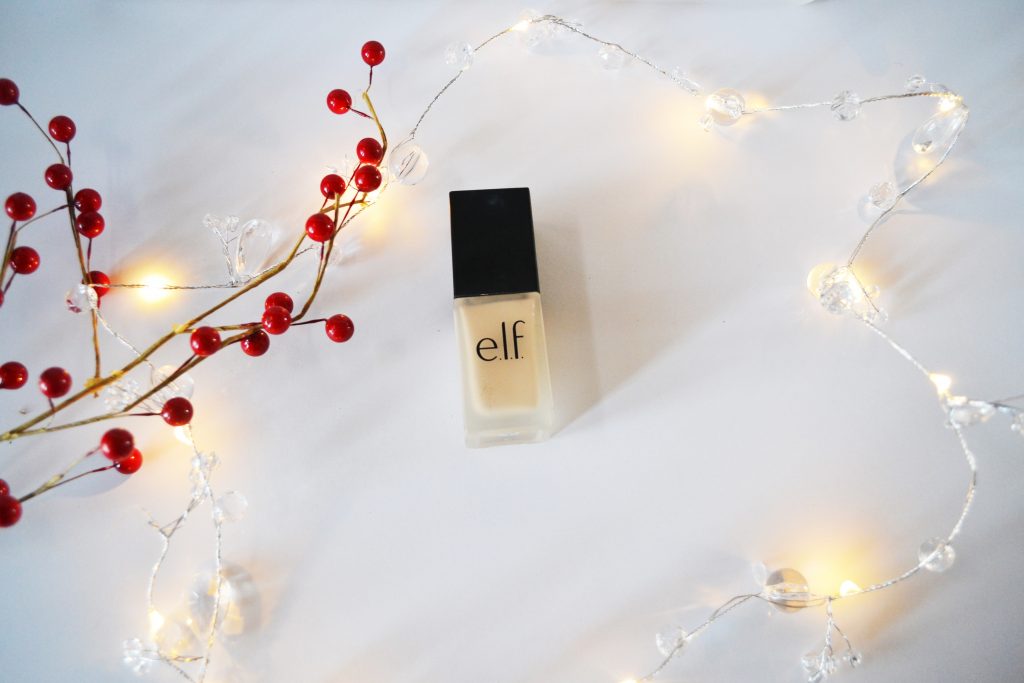 Thanks to Influenster, I received this new mascara to try in the Kohls Beauty Box. I was a little hesitant because of it being water resistant because I normally stay clear of waterproof mascara; I lost way to many eyelashes using that tar. Anyway, because of course I received this complimentary I went ahead and tried it…so glad I did! They say water resistant instead of waterproof for a reason. It is easily removed but still a little more long lasting on the eyes. My eyes water all the time in the winter because of the cold and allergies…so this is a great mascara for me! The wand is also really lovely- it's a thin long one with small bristles which is what I prefer most of the time; perfect for bottom lashes as well.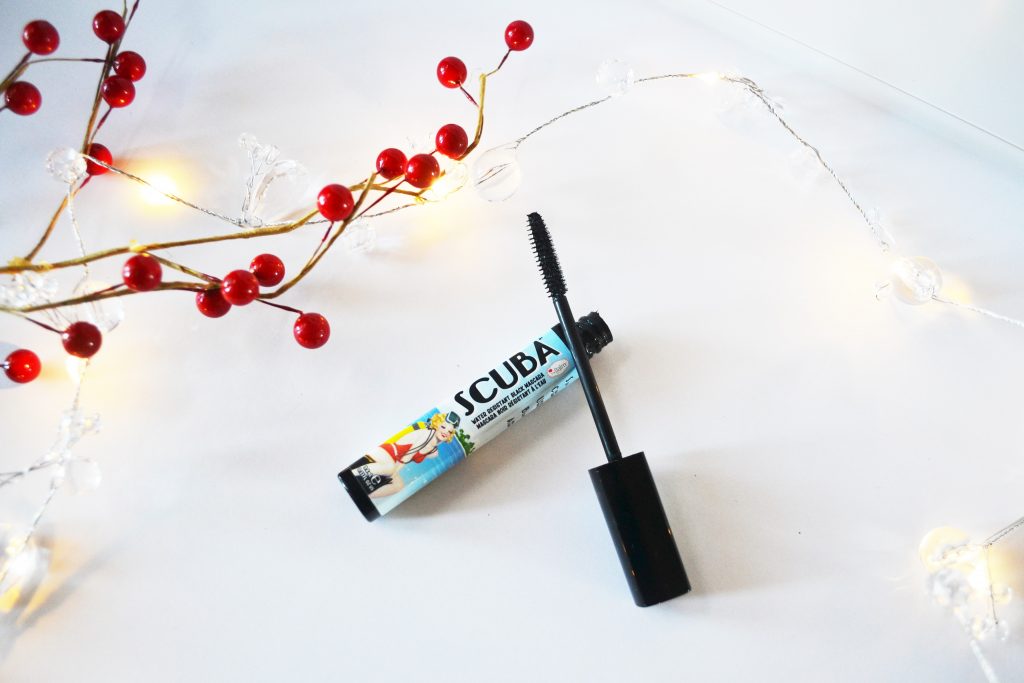 Music, books, & more
You may not know, but I love some country music. I'm pretty picky, but still, I'm Oklahoman through and through. I found this album through one of the showings of the Thanksgiving Day parade. I first bought two songs…then just bought the whole album! I honestly, listen to it a few times a day. It's been a long time since I've enjoyed a full album this much. I highly suggest you purchase it! It's probably one of the best albums I've purchased lately. Her voice is so beautiful and soulful. My favorite songs are by far: "legends," "high school," and "unapologetically." What's your favorite?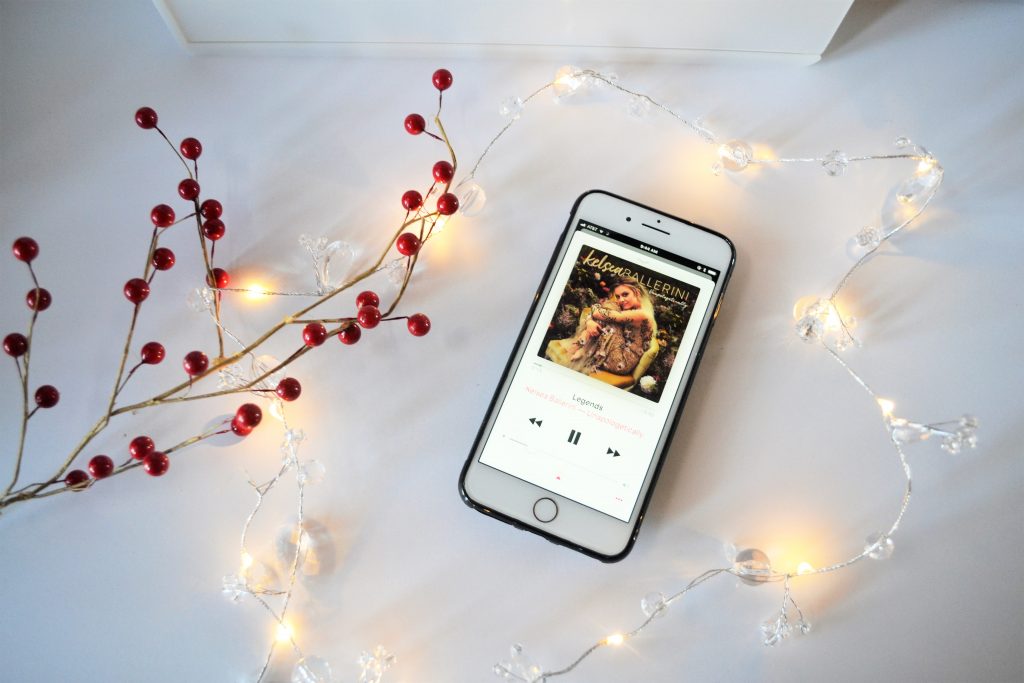 After I saw the film, Murder on the Orient Express I purchased a few Agatha Christie books. I had heard so much about her and really loved the whole overall theme of the movie, so I thought I would read a few of her novels. Man! They are good. This one that I've read reminds me a lot of my favorite game/film Clue. It's less than $5 on Amazon so if you're a reader, grab it and give it a try! She is definitely the master of mystery. I'm already starting another one of her books, I can't put them down.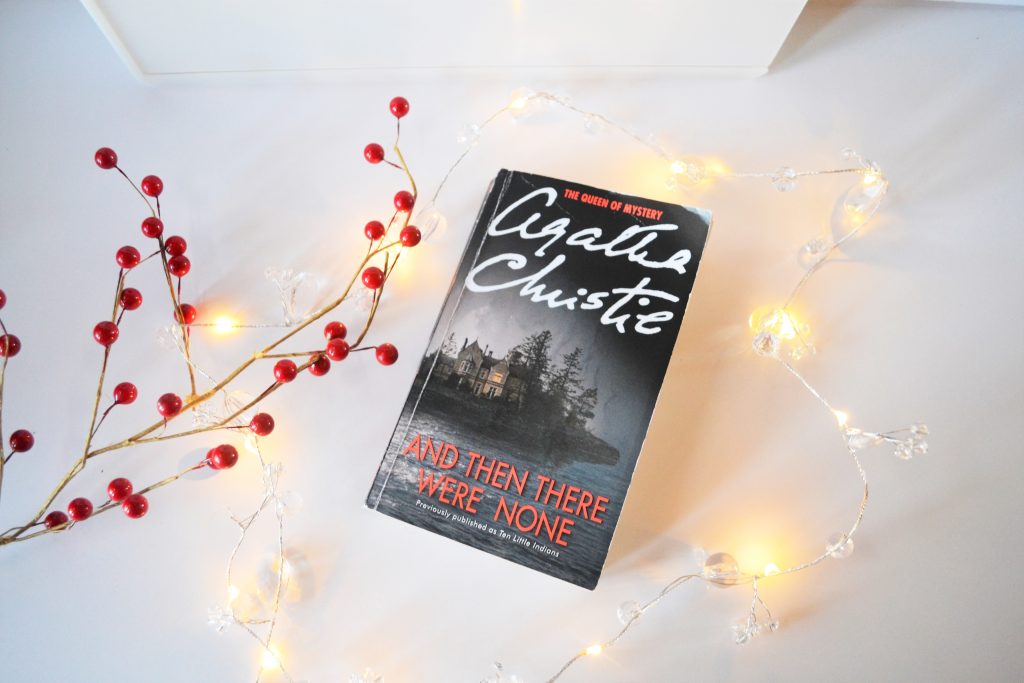 Here's to a great 2018! What products did you love during November and December? I cannot wait to hear friends! XO