Every girl deserves a night to put on glam makeup and hit the town. I thought I would throw on some falsies and a red lip and share my current favorite glam makeup look with ya'll! I rarely wear full glam makeup, but when I do- I love it! It might be time consuming, or at least more time consuming than a normal look, but it is so worth it sometimes.
I'll be sharing with you a few steps in the products, process/tricks to achieve it, and the final look! I'm not into doing videos yet, so you just get words and photos! I had never done a post quite like this and it was so much fun. I have been extremely excited to share this look with ya'll!
The Products!
Keep in mind that most of these products can be swapped out for whatever you have on hand. The only "key" products to achieve this look are the Stila Magnificent Metals liquid shadow in Molten Midnight & the Stila Liquid lipstick in Beso. BUT, these can technically be swapped for any dark, glittery liquid shadow and a classic red lip color.
Here is a rundown of some of the other key products I used! KISS Posh Lashes, PUR No Filter Primer, Laura Mercier foundation & translucent powder, Urban Decay Primer Potion, and Flexitarian highlighter from Colourpop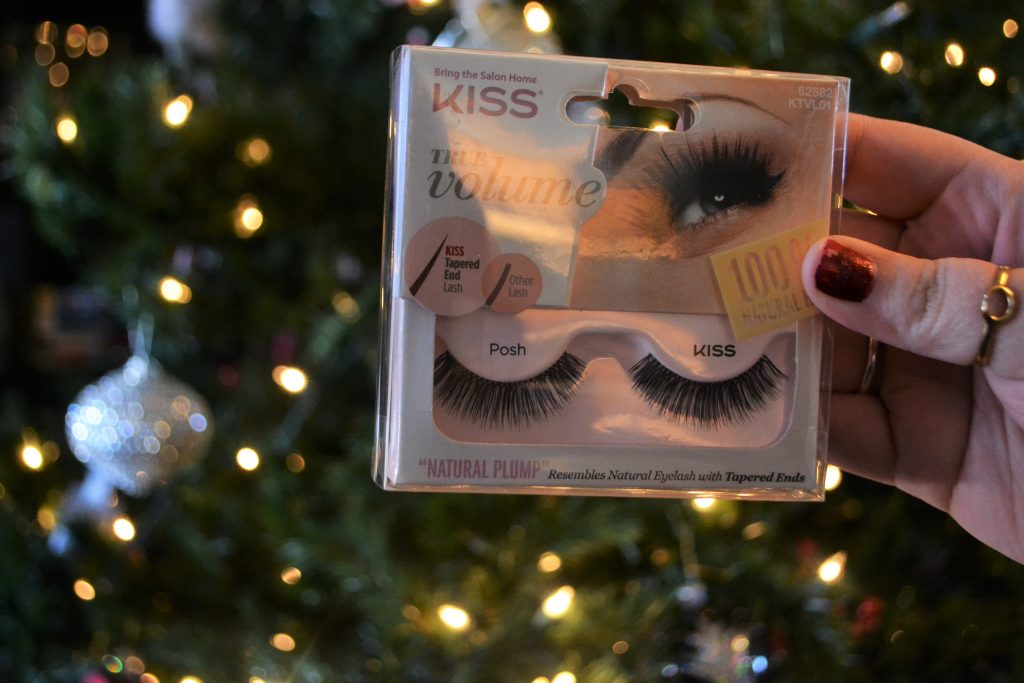 To achieve this glam look, here are the basics you must have, no matter what brand you use or prefer! Don't worry if you don't have the exact products I have used…just get these basics and you'll be ready to go!
Face and eye-shadow primer
Good, long-wear foundation
Various shades of grey eye-shadow
liquid glitter eye-shadow preferably black or silver
Full shimmer highlighter 
classic red lipstick or liquid lipstick 
and if you wear them, grab a pair of lashes!
The process/tricks to achieve the look!
The first tip I would give you to achieve this look, is to do the eye-shadow before anything else! Because of the dark grays and the glitter, it will most likely have some fall out. I always prefer to do my shadow before my foundation when I am using darker colors. I apply my liner, mascara, lashes, etc. after my face makeup is done but I highly suggest you apply your shadow first! That way if you have any fall out, or you mess the liquid glitter up- there's no harm done…just wipe it off and start again!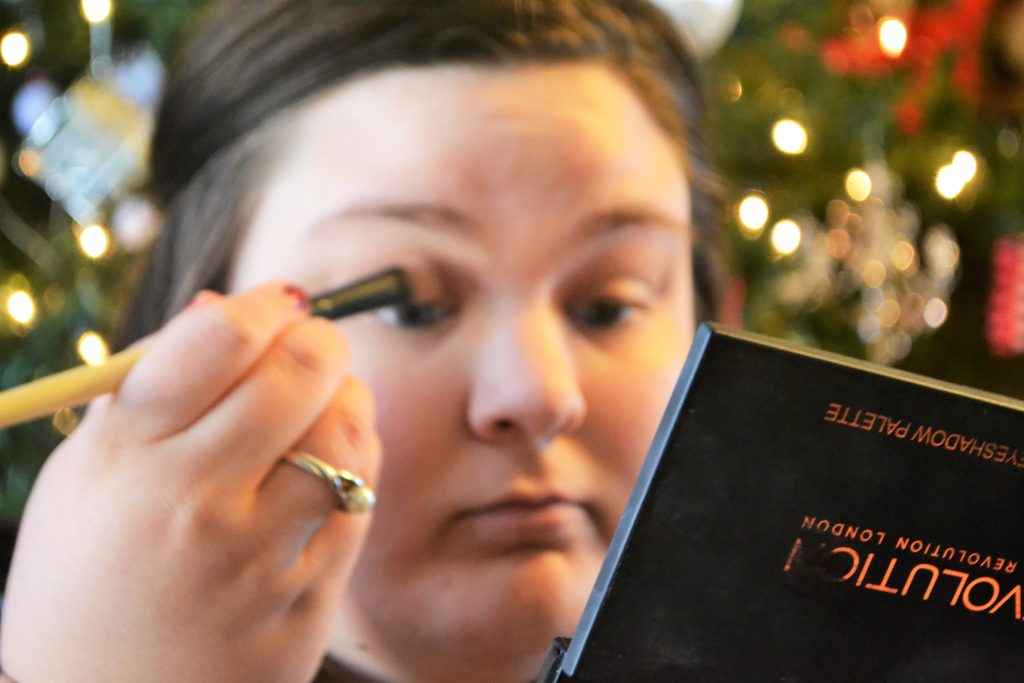 Second tipis to apply the gray shadows in a halo around the eye. I started with the base color all over the lid, and then took various shades of gray and buffed it into the crease and inner corner of the eye. I slowly built the color up to as dark as I wanted. I ended with a little black to the outer corner to smoke it out a little more. Make sure the halo is obvious…your goal is to leave the very middle of the eye nude which is where you will apply the glitter liquid shadow!
Third tip would be to apply the liquid shadow in the very middle of the eyelid with the brush and then carefully blend out the glitter with your finger. Keeping it centered on the middle of the lid.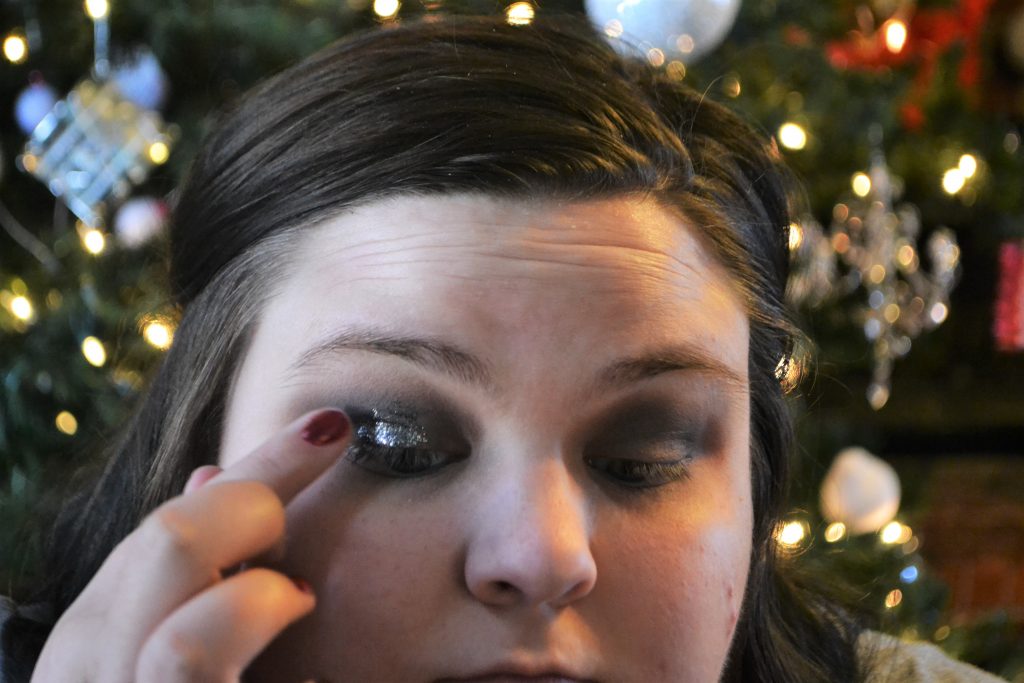 Last tip would be, bring out the good stuff and have fun! That good foundation you rarely use because it's expensive? Grab it! Your favorite lashes and mascara, go for it! Don't be afraid to have fun with this look! I rarely will wear such a bold eye with a bold lip, but every once in a while, I go for a full glam look. Use your good products and enjoy the look!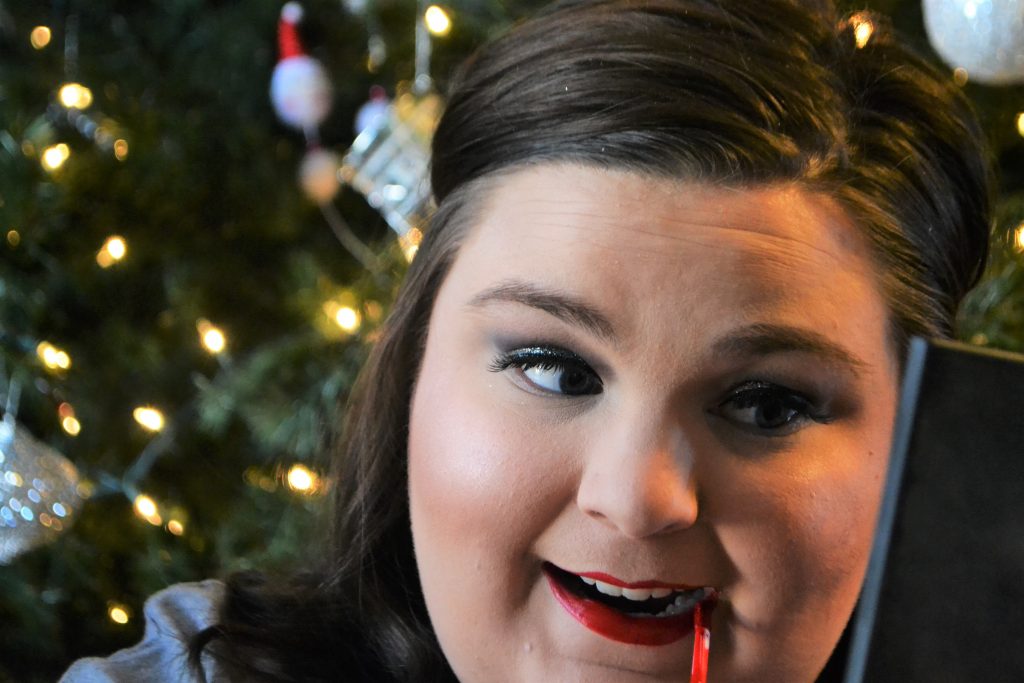 The Finished Look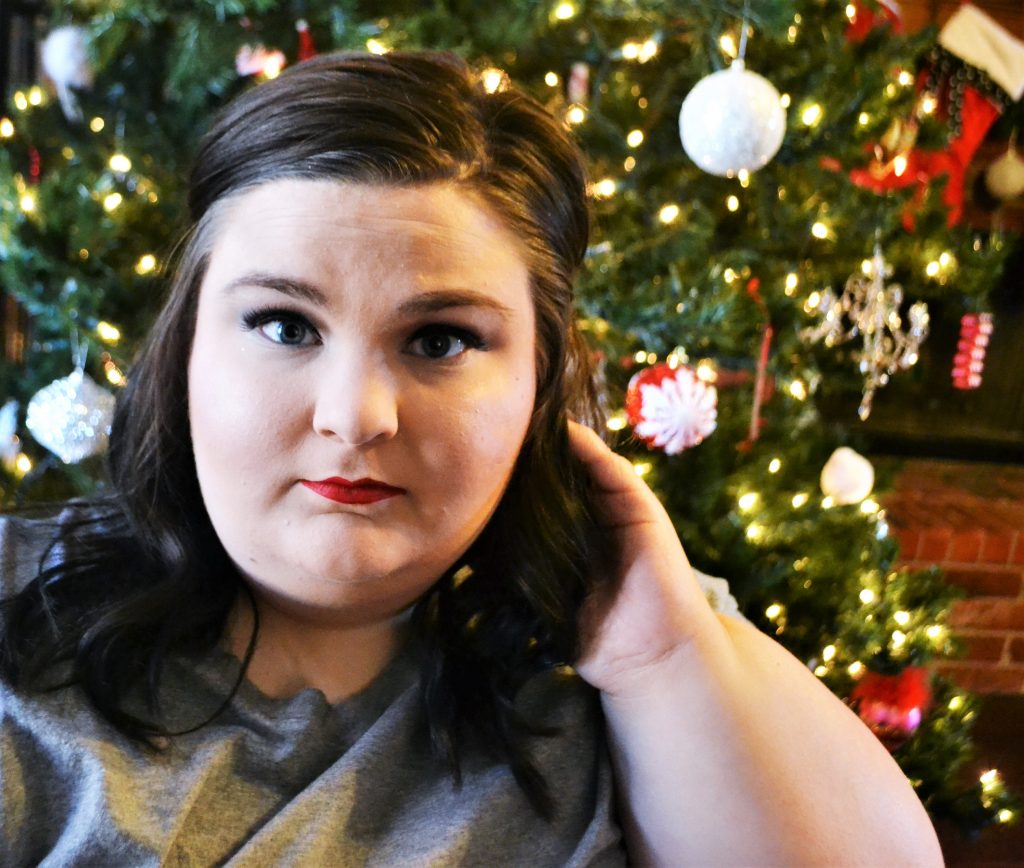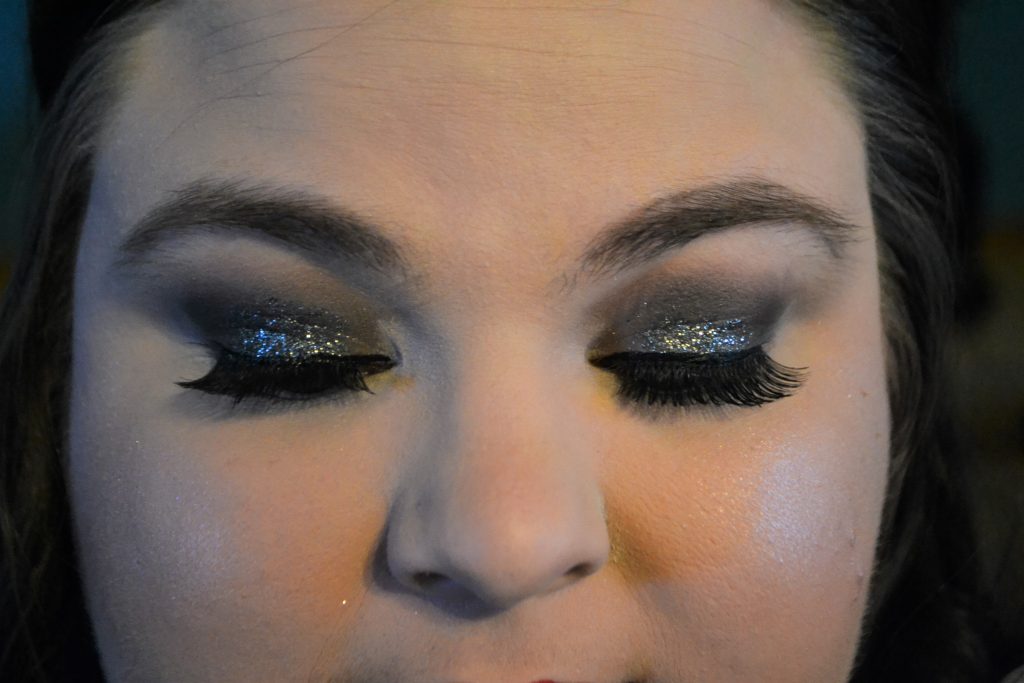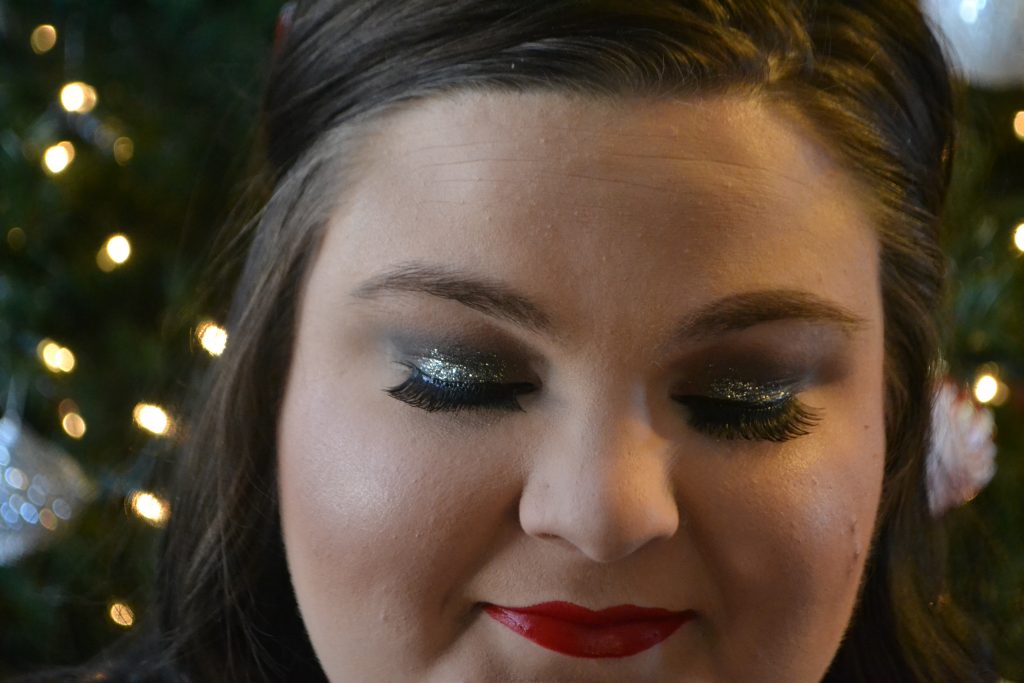 What do you think about my holiday glam look? If you recreate it, tag me! I'd love to see it. And remember, you can always swap for products you have on hand! Enjoy! XX