A warm mug of Christmas in a cup is the perfect addition to any cold winter night. The holidays are not complete without the traditional spices that spiced tea incorporates. Spiced Tea is a long-time family tradition in my house. I grew up drinking it and will always remember those memories. I don't really tend to share recipes but this one is too perfect not to share during blogmas!
The photos and process of this post was extra fun because I got to work with my sweet momma on this. It was incredible to be able to get in the kitchen with her and make something that I remember so vividly from my childhood. I knew immediately after I decided to do a version of blogmas that this was a recipe I had to share with everyone!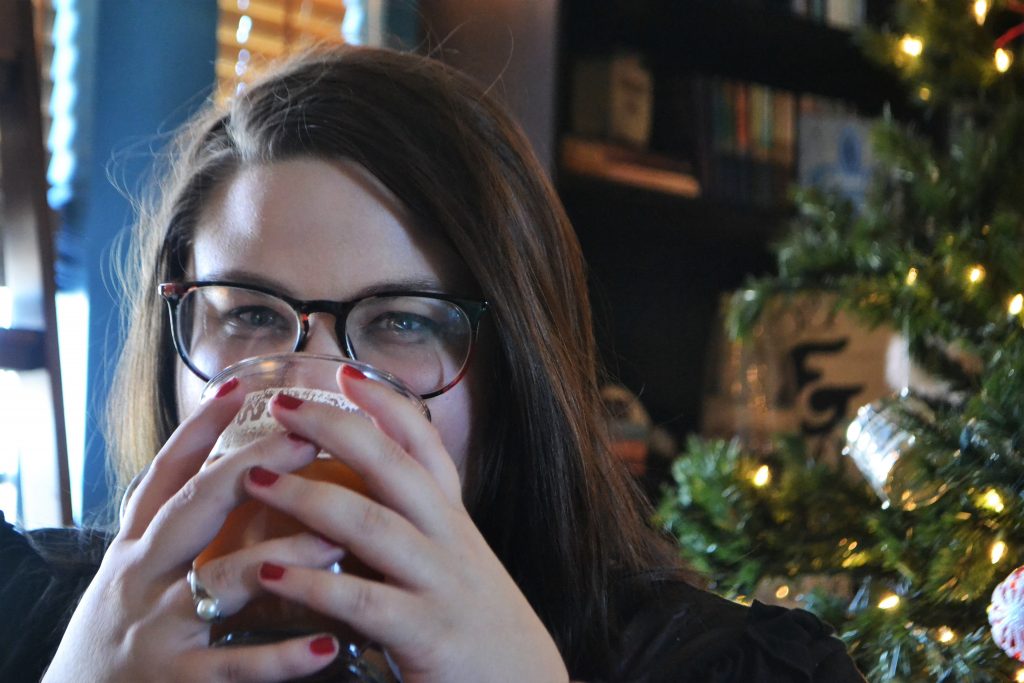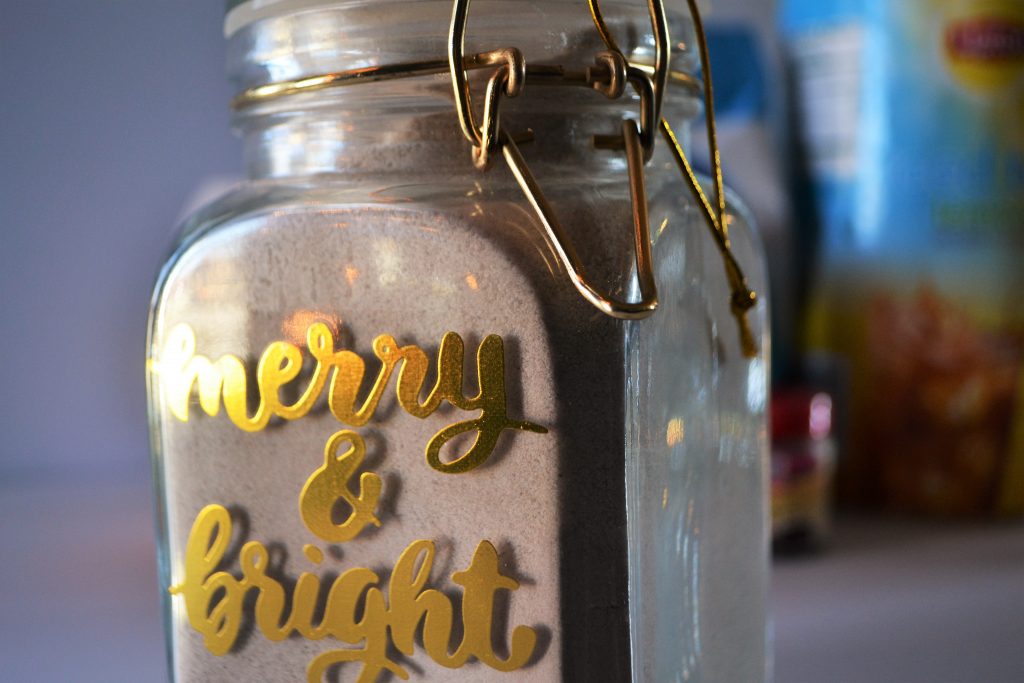 Spiced Tea is the perfect addition to any cold night; it's Christmas in a cup! Check out the recipe.
Click To Tweet
Spiced tea is some really seemingly random ingredients put together to make a delicious drink that is comparable to the taste of Christmas in a cup. The recipe makes a powder that you add to hot water whenever you're in the mood for some yumminess! I usually double it, so we have some for the whole season, so if you want to, feel free to double the ingredients for a larger amount of the powder.
Also, the thing with Spiced Tea is that it's all about your personal taste. My mom and I prefer it pretty "spicy" and not too much sugar so this is how we do the recipe- but if you prefer more tea taste- add more tea. If you prefer it sweeter- add more sugar! It's not an exact science by any means.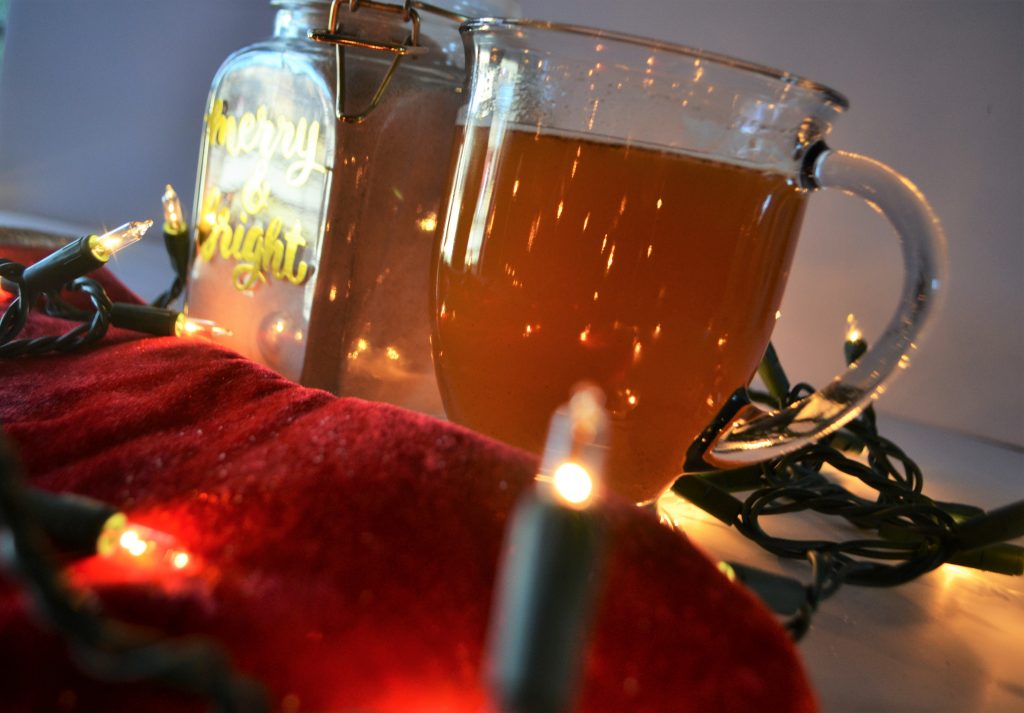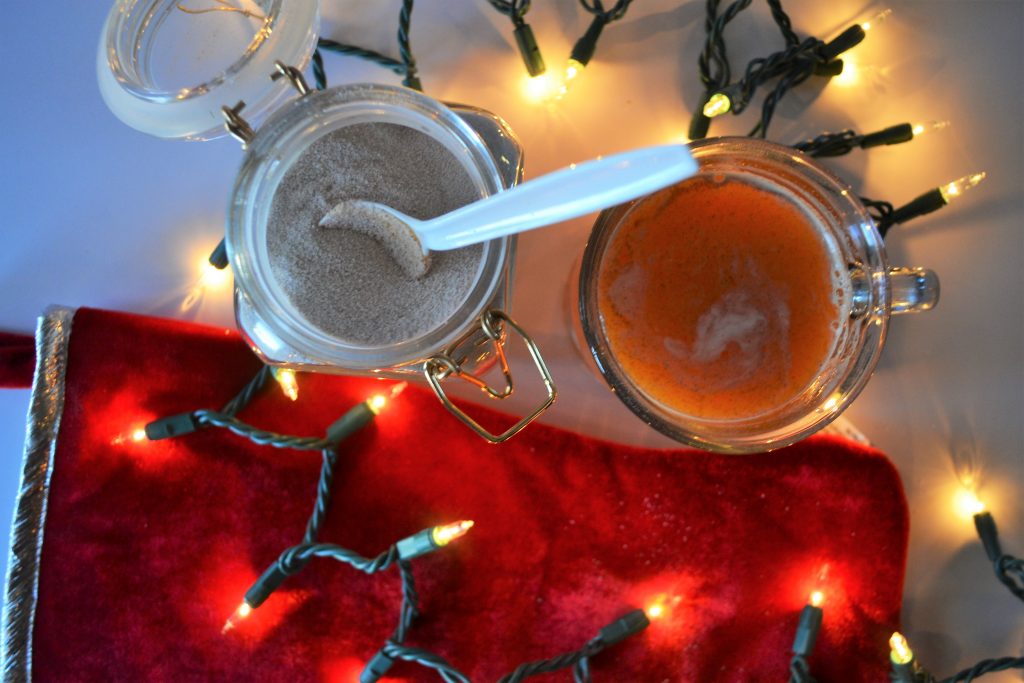 Recipe
2 cups sugar
1 20 oz. Tang drink mix
2 cups instant tea with lemon
2 tablespoons cinnamon
2 tablespoons clove
 
Directions
 
pour all ingredients into bowl and mix
store in air tight container
scoop 4 heaping tablespoons per mug of hot water
*increase or decrease amount of powder into mug based on personal taste
What is your favorite festive drink for the Christmas season?? I'd love to try something new! I hope you try this recipe and tag me in it! Use the hashtag #spicedteawithme and we can share our festive cups together!