I received these Maskcara Beauty products at a discount price for testing purposes. All thoughts and opinions are my own.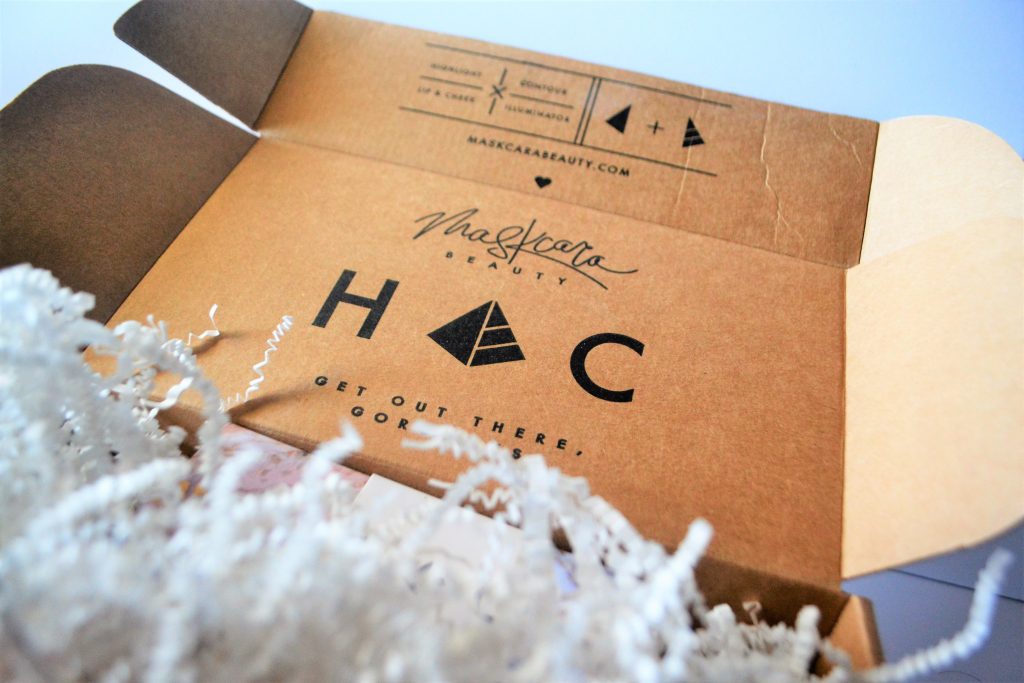 Maskcara Beauty is a newer brand that is changing the idea of makeup. The hour long process for a full coverage look is no more when you use Maskcara Beauty products. *shakes head* Yeah, I was doubtful at first. A sweet Instagram friend of mine, Lauren, contacted me about doing a collaboration with this makeup. Hold on tight, this will be a long post- but I promise it will be worth it! Keep reading!
Maskcara Beauty offers a quick on-the-go, full coverage makeup look with one simple palette! #maskcarabeauty #onthegomakeup
Click To Tweet
First off, the makeup I will be reviewing is the Custom Foundation Palette. This palette is a strip of cream highlight, cream contour, cream blush, and cream illuminator. All these products fit in one convenient palette- which is why it is perfect for on the go. They also recommend buying their 30 second HAC brush (which I also recommend). The colors I purchased were: White Peach Highlight, Olive Contour, Pink Grapefruit Cheek, and Honey Illuminator all of which fit my pale skin very well.
*Keep in mind that Maskcara refers to their main foundation/concealer shade as a highlight*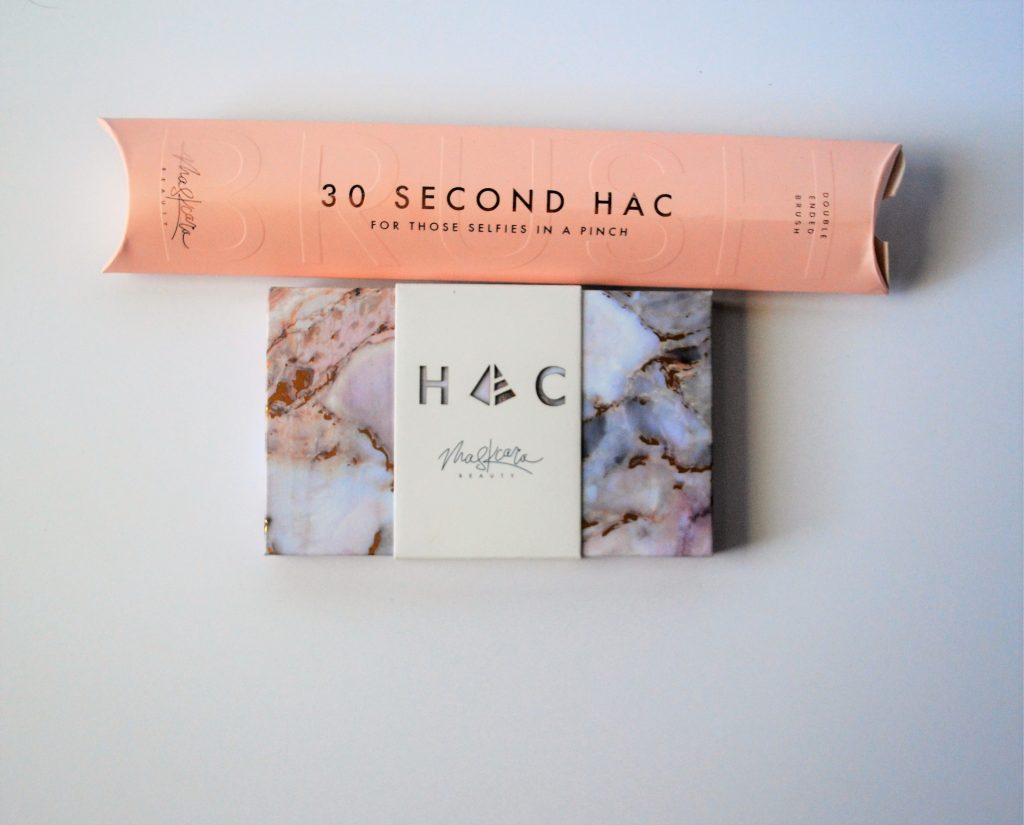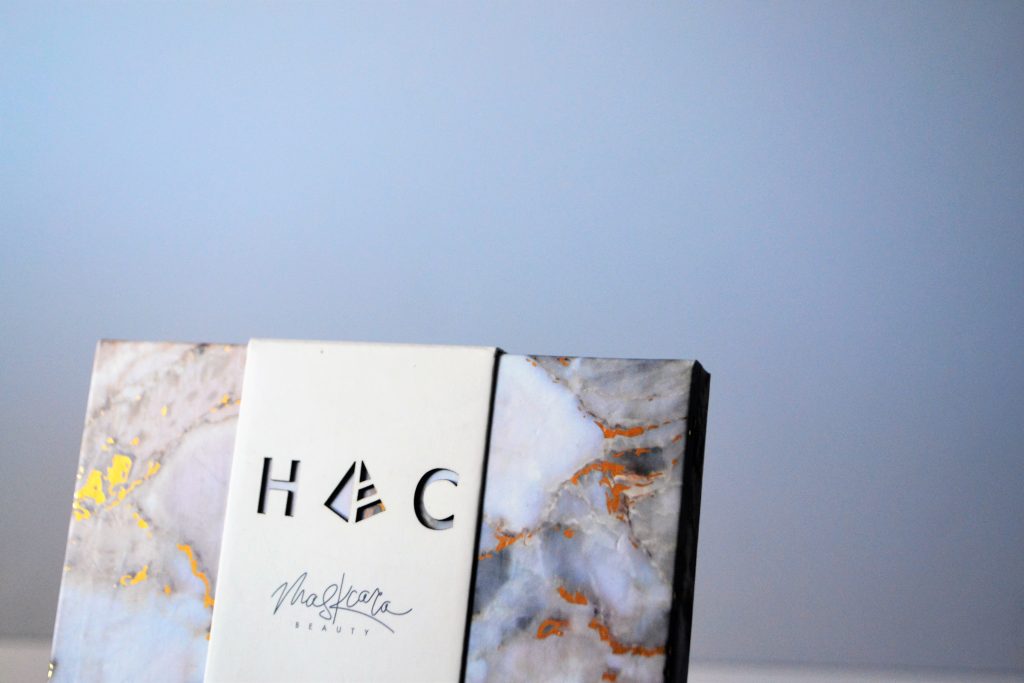 I normally don't like cream products if I'm being honest. I have combo skin so cream tends to accentuate any oil on my skin. Maskcara is different and is the reason I am sharing it, I wouldn't be if I didn't really love it. Their HAC method is something I am still working to perfect but either way, this makeup is perfect for a fast, full coverage look.
I need makeup to keep in my purse that will give me a quick full coverage look without having a makeup pouch that weighs 10 pounds in my purse. Maskcara Beauty is perfect for on the go because it gives you a full face with only one palette and a duo ended brush. I decided to break up my review into parts to help make it more effective: coverage/application, wear, and final thoughts.
COVERAGE/APPLICATION
One of my biggest hesitations about this palette was if it would honestly cover all mine spots, dark circles, and anything else I want to hide even when I'm in a hurry. Each time I would go to put this on, I'd go back to my original thinking "this will never give me full coverage" and each time I have been proved wrong and fallen more in love with the products.
Because it is cream, it really sticks to the skin and covers any imperfections you're looking to cover up. Instead of a foundation, concealer, and powder- I use just the highlight shade (See diagram for more information). I have been impressed time and time again at how this simple little palette covers my face completely without looking cakey or too thick. It doesn't take much of the products because the pigmentation is so good. These Maskcara Beauty compacts will last you a while because it never takes much for a flawless look.
The products not only cover but apply really well. The formula is exceptionally blendable and easy to work into the skin. I was very impressed with how buttery these creams are; blending was so easy and fast. I will say, the HAC brush is very vital. When I first planned to order I asked Lauren if it was really necessary; she advised me that it was encouraged to buy the brush because it is made specifically for using cream products. I agree!! The brush is really the saving grace of this quick look- it makes application fast and easy.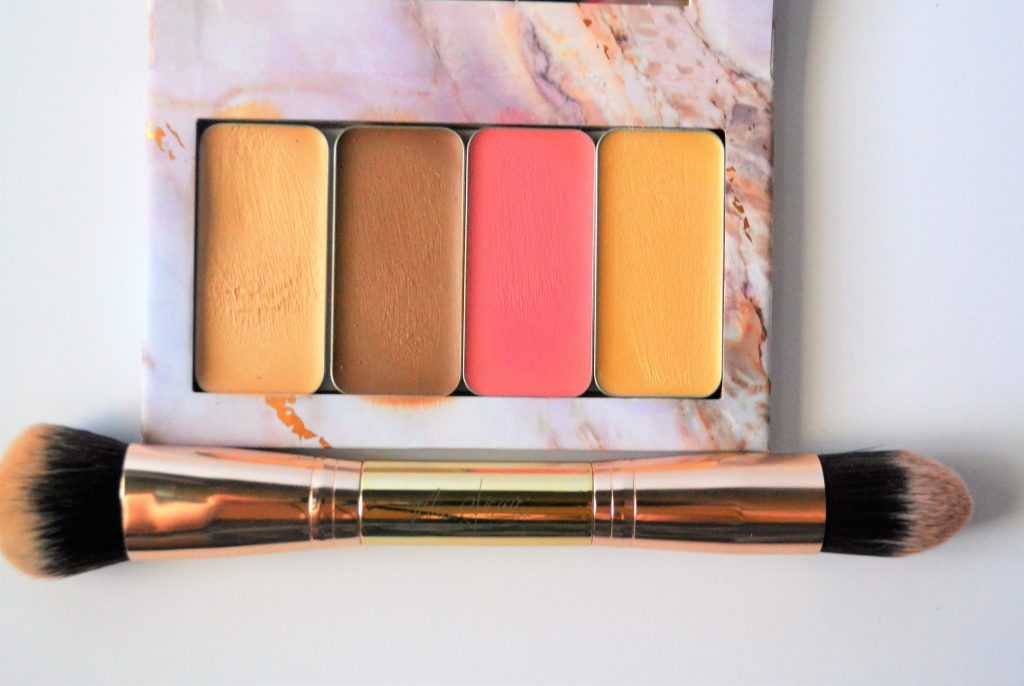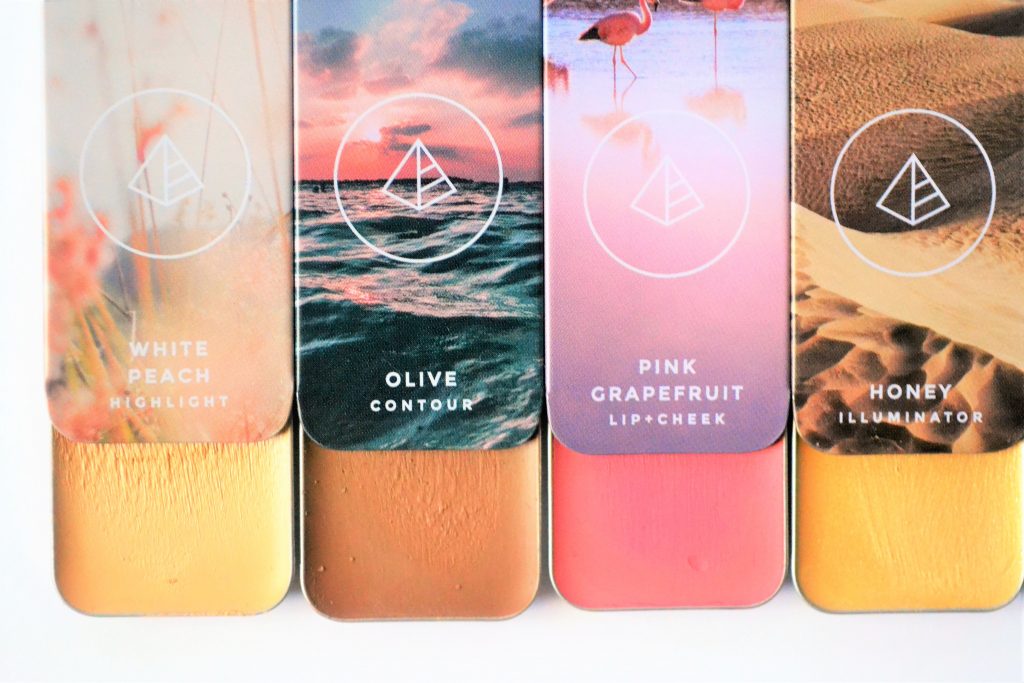 Wear
If you find the formula to be just a touch shiny on you, go over it with a little setting powder. I only had to do this once. The first few times I wore it- I noticed the touch of it seemed very greasy BUT it didn't look greasy or oily in the least bit. Once I stopped touching my face, I had no problems at all. It wears beautifully and is long lasting.
I was very impressed by it's staying power and its relatively matte finish considering it's a cream product. I always worry about cream products rubbing/wearing off quickly but this lasts all day on me! Below, I shared a few quick iPhone pictures a few hours after I had been wearing this makeup. The only thing I added was a little on the eyes- everything else is Maskcara Beauty. I have in no way retouched or edited these images. AND they were during a pretty bad skin time.
Final Thoughts
This palette will be a must-have item in my purse from now on. The wear is flawless, it's easy to apply, and once you have the palette and brush it's pretty affordable. The little compacts are only $12 a piece which is pretty good for how long it will last you. So it isn't likely you will have to buy each single at the same time so it is perfect for the bank account.
I can do my full foundation face in a matter of minutes. AND you can use any of the singles on the eye lid for a touch of color there. I normally add some mascara and I'm ready to take on the world.
I mean, look at the packaging, how stunning is it? It's what originally drew me into the products in the first place. The prices are reasonable- especially once you buy the brush and won't have to purchase that again. The consultants can help you color match so you get the perfect tones for you skin.
Originally I figured I would just use this when I leave the house and forgot to put on makeup. But honestly, I have worn it much more already than I every thought I would. Maskcara Beauty knows exactly what women want and need; and they provide it at a fairly affordable price. It's fast, easy, blendable, and compact.  
Here is a run down of my final thoughts (in case you like obvious, stark points like me)
Small and compact – perfect for a purse 
Blendable, buttery, and good coverage
One small palette instead of a full bag of products
Long lasting, anti-shine finish
Fast application process that is easy to understand and follow
If you're wanting to try these products, that make makeup minimal and hassle-free, contact my friend Lauren for more info and a color matching session. You can also shop her site for all these incredible products! Let me know if you try it! I'm seriously obsessed now.