*I received these items complimentary for testing purposes; all thoughts and feelings are my own.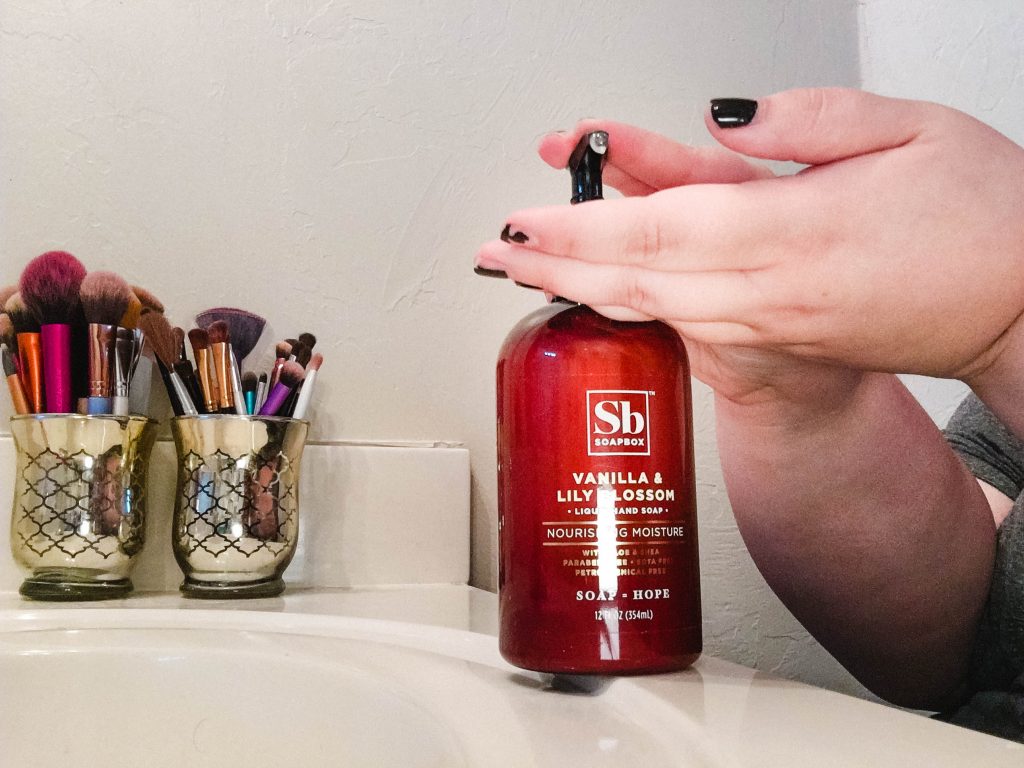 Tomorrow, October 15th, is Global Handwashing Day. Hygiene and preventing illness is an incredibly important cause to get behind and I am proud to be teaming up once again with Soapbox Soaps. Bringing awareness about this special day. Almost half of the 5.9 million deaths of children under the age of five in 2015 were caused by infectious diseases and conditions. Up to 21-23% of those deaths could have been prevented by simply washing hands.
The first Global Handwashing Day was in 2008. Each year since then they have continued to grow- inspiring and informing millions of people around the world about the state of handwashing everywhere and sharing the benefits of washing with soap. The Global Handwashing Day's mission is easy explained like this,
"Global Handwashing Day is an annual global advocacy day dedicated to increasing awareness and understanding about the importance of handwashing with soap as an easy, effective, and affordable way to prevent diseases and save lives." –website
Soapbox Soaps is a great mission-minded company that serves to help communities all over the world get soap if they need it. If you remember my review of Soapbox Soap products, they are a humanitarian company that gives a bar of soap to someone in need for every product purchased from their company. Their soaps are natural and thoughtfully crafted for the best possible outcome.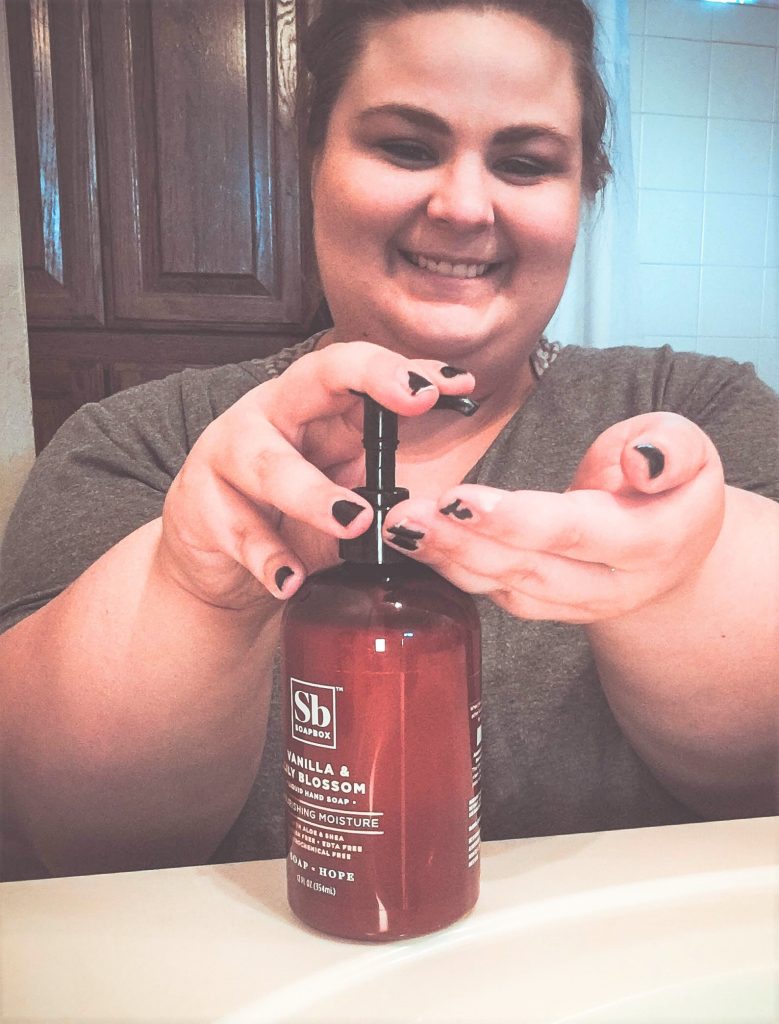 Some of my favorite products that they sent me are their Citrus & Peach Rose Bar ($4.29) and the Vanilla and Lily Blossom Liquid Soap ($4.29) The soaps are full of good, natural ingredients and make my skin feel moisturized and clean. For each item that you buy, they will give a bar of soap to a person in need. All of their bars and hand soaps have incredible ingredient and smells. Even you can make a difference and take part in Global Handwashing Day!
Soap is vital to proper handwashing; unfortunately many people don't have access to soap or clean water to properly wash their hands. Sadly this allows disease and other things run rampant. Many people also do not realize the great impact just washing your hands with soap can do! Global Handwashing Day allows many people to be educated about how life-saving and simple washing your hands can be. This special day brings awareness to such a simple daily activity. Furthermore, the day shows people how to build sinks and other handwashing stations.
Soapbox Soaps help to get a bar of soap in every persons hand. This is vital to allowing Global Handwashing Day to be effective. I am so honored to be working with Soapbox Soaps to help get soaps to everyone across the world. Just by purchasing one of their incredible products, you'll be participating and taking part in this years Global Handwashing Day!  In honor of such a momentous day tomorrow, Soapbox Soaps is offering my readers 10% off their order, which will run until 11/5.
Use the Code GHD17hilary for 10% off your order! 
If you want to be a part of this global humanitarian effort, go pick you up a few bars or liquid soaps from Soapbox Soaps. Be sure to use the hashtags    #soapboxsoaps #glowbalhandwashingday #soapequalshope to take part in this years Global Handwashing Day.