Happy Monday friends, I hope your week is off to a great start. I pray your Monday is full of coffee, smiles, and good lipstick! This past week I finally did a little drugstore makeup haul and I am excited to share all my great purchases with you. I love drugstore hauls because they are usually so affordable and easy to buy if you like something you see.
I purchased a big order from e.l.f. because they were running a great sale: free shipping with no minimum and a free "fall set" if you spent $25. I gave some of the free gift away, but it was totally worth spending $25 for! Then I purchased a couple things from random drugstore brands like Hard Candy, L'Oreal, and Wet n Wild. No more chit-chat, let's get to the first impressions!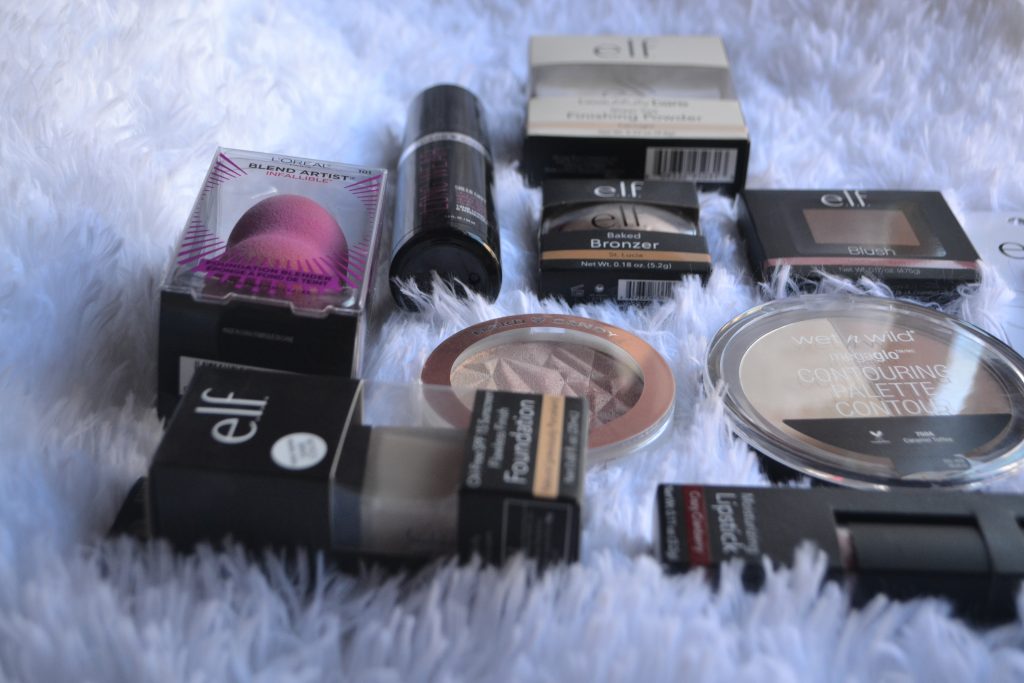 I have previously used this palette but in the lighter color "Dulce de Leche." After watching some swatch videos, I decided that this color might work and I decided to give it a try. I was worried it would be too dark or warm for my skin-tone but so far so good! Even in the pan it looks pretty warm, but on the skin it looks beautiful! I'm really loving this palette and I am ready to play around with it even more. They seem very blend-able and buttery. Easy to buff out if you get it too much in one area!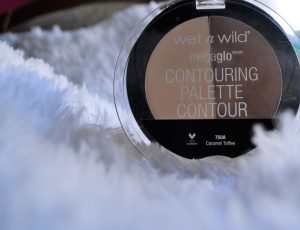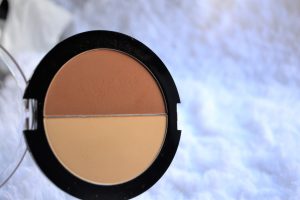 When I was shopping online, I was looking specifically for a fall blush. A blush that was mauve/purple/berry anything other than my more bright pink blushes I used in the summer. Online this blush looked much more berry mauve and in the pan it looks more like a bronzer! But after I applied it on my skin, I was pleasantly surprised. These blushes have great pigmentation and are very blend-able. I really want to buy a few more of these in different shades because they seem to be so great. I am very impressed so far with this blush!
I'm a bit confused by this product if I'm being honest. It appears to be SO light. Almost more like a highlight than a bronzer. I will say it is build-able on the skin so it can work as a bronzer. Overall I wasn't overly impressed so far with this product but I'm not going to write it off yet! I'm planning to keep working with it and seeing if I like it.
Foundation is something I am always looking to try new. I had never really tried many e.l.f. foundations so I decided to try this one! I, of course, loved that it had a pump on it so I was immediately drawn to this foundation in particular. Natural is the shade I picked and it looked a touch to light but after applying the rest of my makeup it looked really great! I haven't gotten to test out the wear yet but I am looking forward to seeing how it does. The foundation is definitely light to medium coverage; but you can build it up for more coverage if that is what you prefer.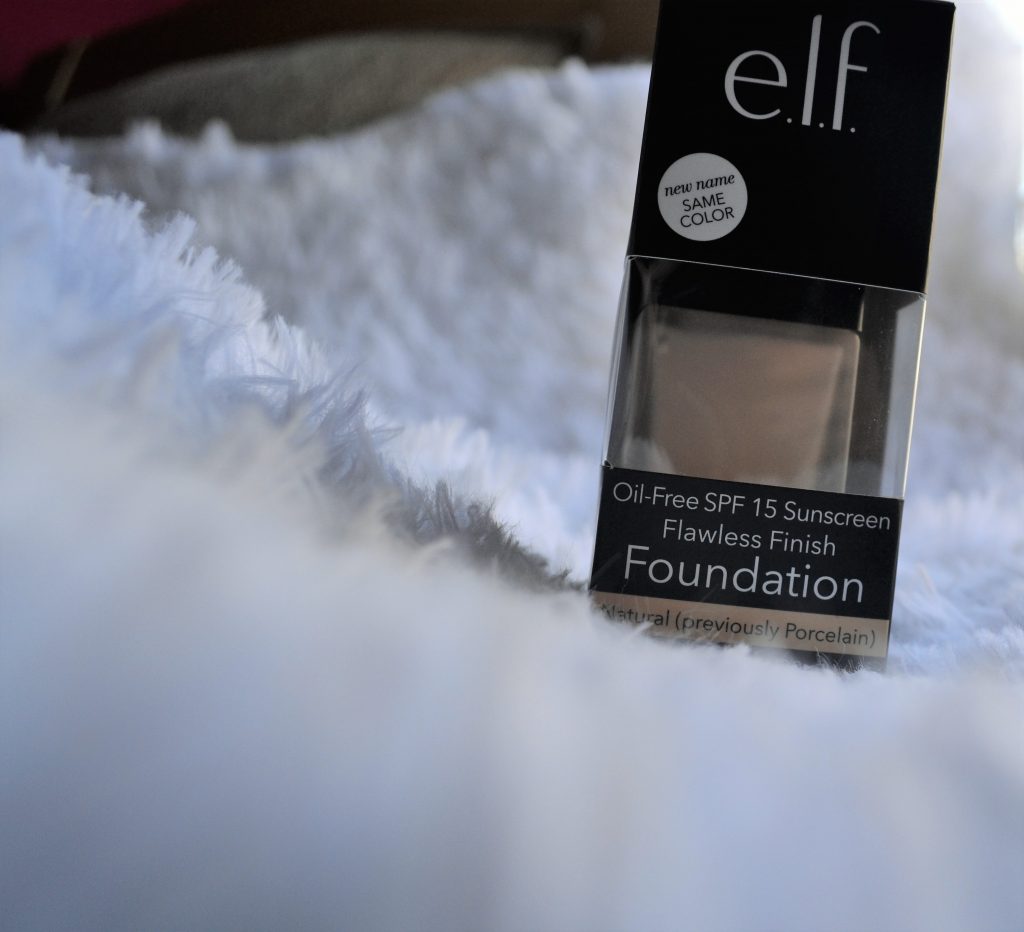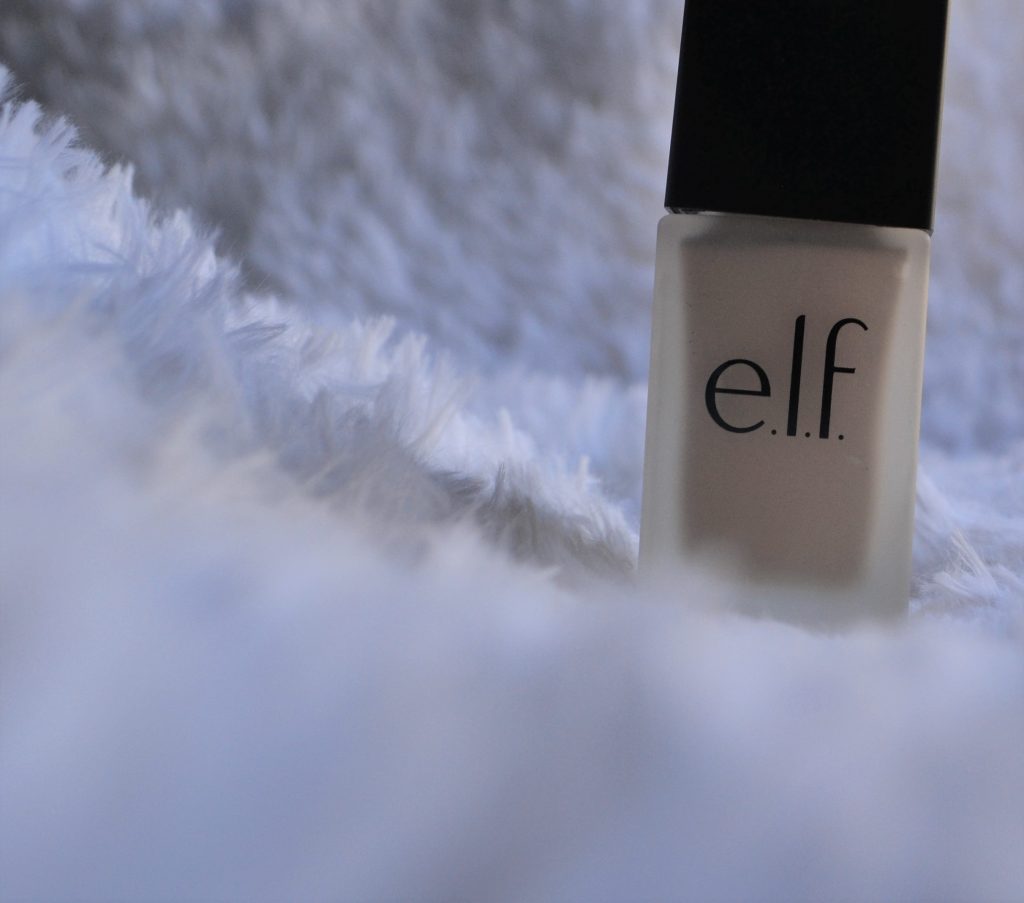 This was one of those "I need to spend 3 more dollars to hit the $25" purchases but I really love this formula. I've has some in the past but I haven't bought many lately. The moisture in this lipstick is just lovely and feels really great on my lips. So many lip products just really dry out my lips and this does not! The shade is a beautiful cranberry red that is just a little darker than your traditional bright red so it is perfect for fall.
After seeing this sponge on YouTube for months, I finally decided to try it out! I've never tried an actual beauty blender but I can't imagine how it is any better than this one. It is the softest, bounciest sponge I have ever used by far. I love how far it expands and gets perfect for foundation application! So far this is probably my favorite sponge I have ever used. I look forward to putting on my makeup because I get to use this sponge.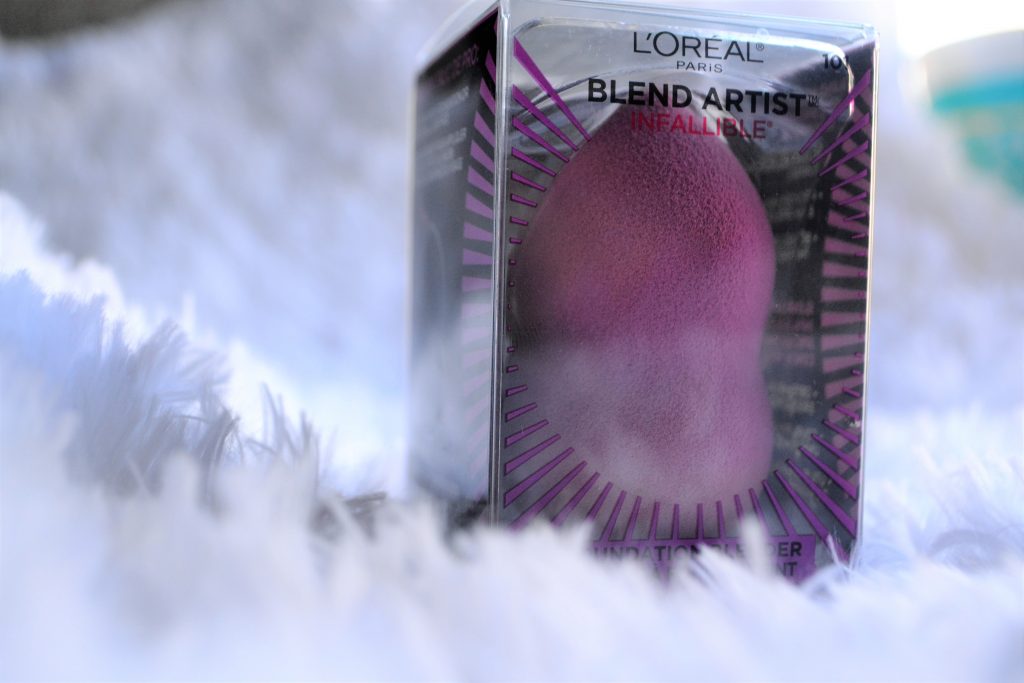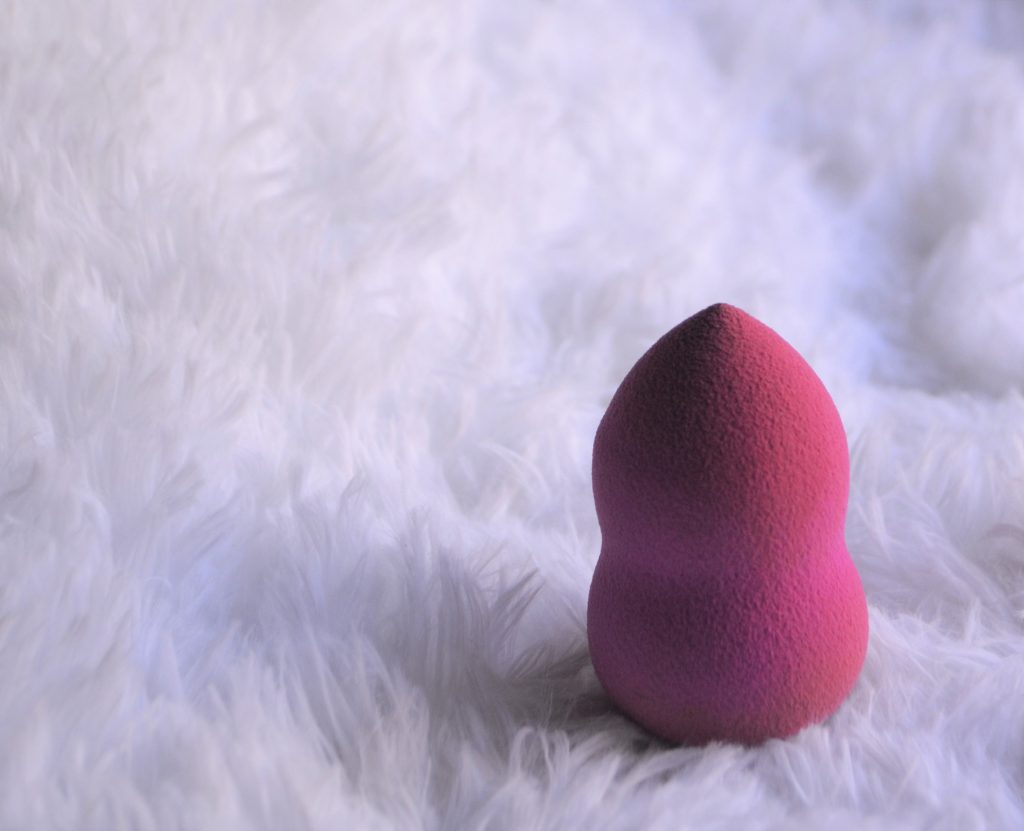 Holy Highlighter! I was so thrilled to find this at my local Walmart. Hard Candy is not a brand I buy much from, but for some reason, I felt like I should try a few things from them! I'm so surprised at how beautiful this highlighter is for only $6. The drugstore is seriously lacking in good quality highlighters and so far I am pretty impressed with this one. It has three different shades in it that I usually just mix together and use. It is build-able and stunning on the skin.
As I was looking at the Hard Candy display in my Walmart, I was drawn to their setting sprays. They have many different kinds of them but I picked up the long lasting one. I am always looking for something to make my makeup stay in place all day. I will say, I hate the smell. But it doesn't last long at all. The spray is not the finest mist I have used but for only $6, it is really great so far! I haven't been able to test it to much but I'm looking forward to seeing how well it helps.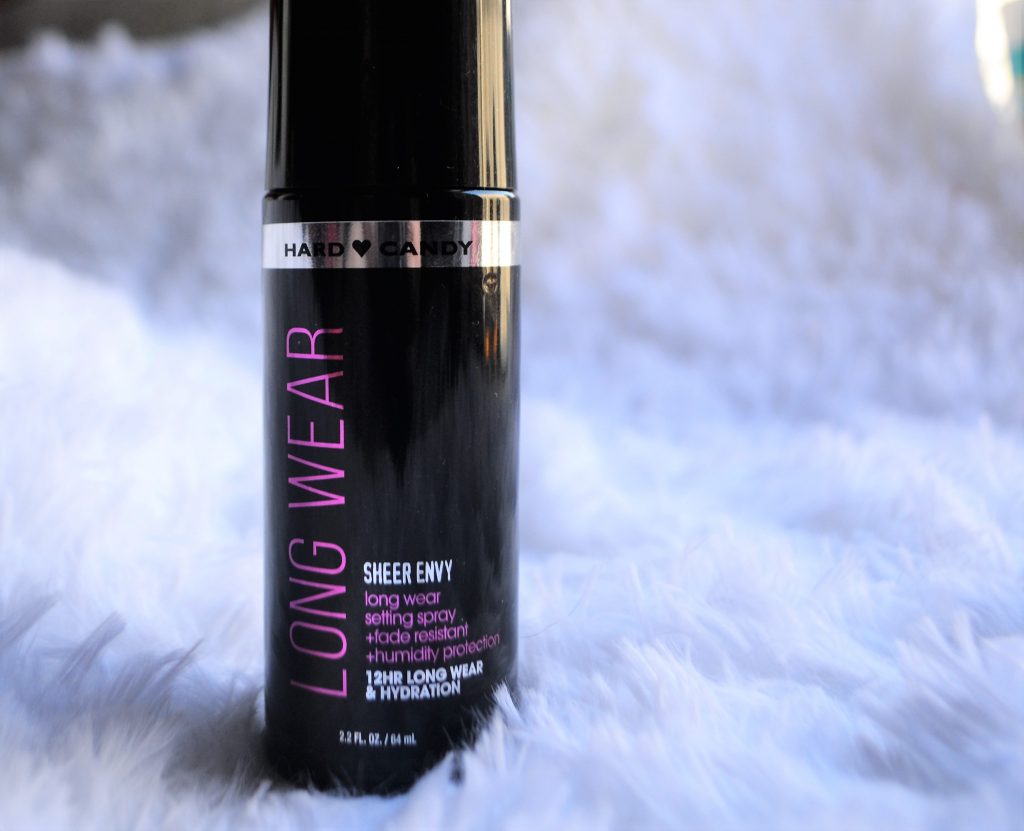 I hope you enjoyed this drugstore haul! Make sure you check my monthly favorites to see how these products turn out! Let me know in the comments if you've tried any of these makeup goodies!