I received this whitening set complimentary for testing purposes, all opinions and thoughts are my own. None of these pictures have been enhanced or edited to make results look different. 
Welcome to W&W, I hope you're enjoying a lovely morning on this first Monday in June! Today is the much anticipated update and results from my at-home teeth whitening for sensitive teeth kit from Smile Brilliant.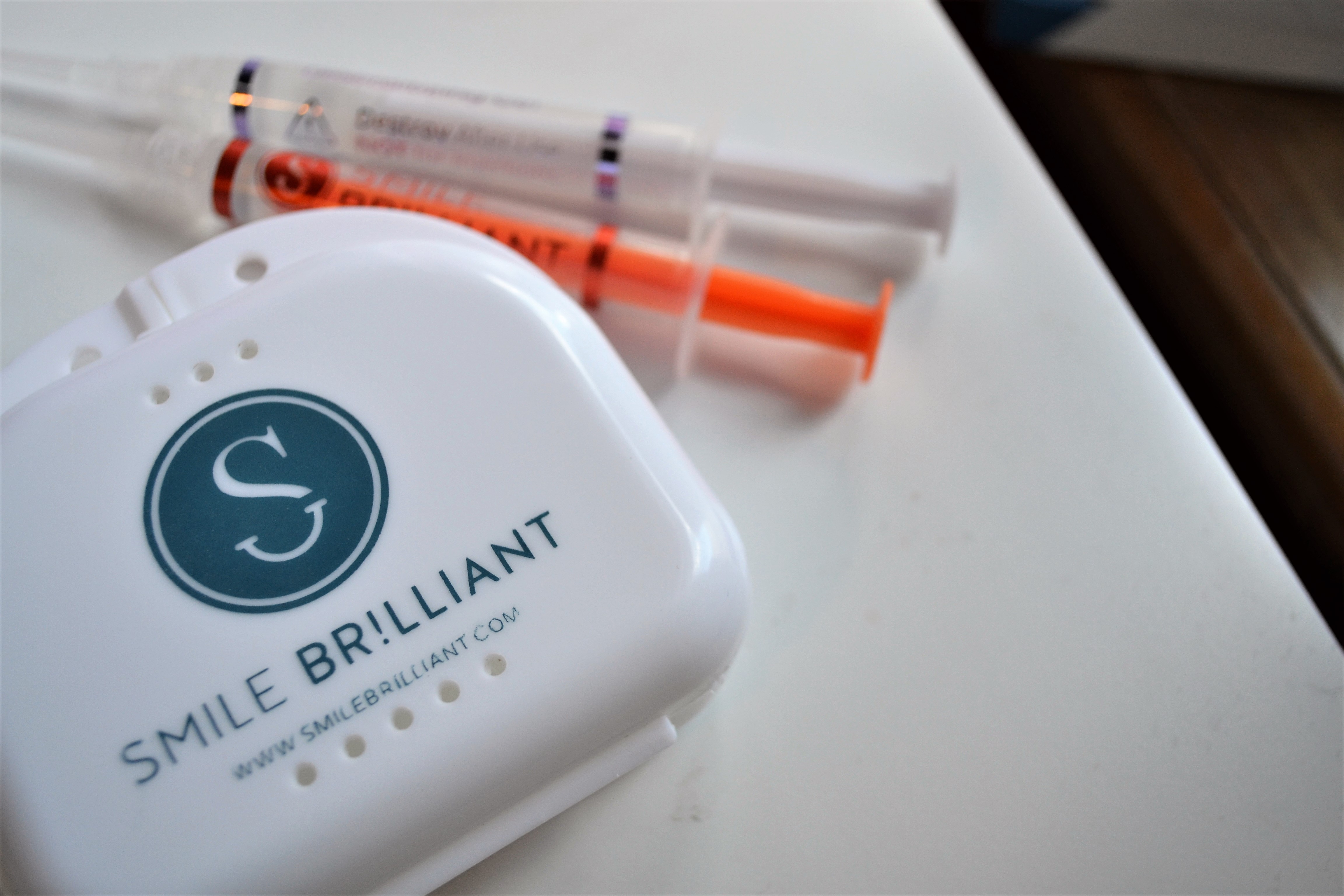 If you didn't see my first post about these custom fitted trays and at-home whitening kit, make sure you check it out before we go any further.
First off, here is the "before" picture! I wanted you to know where I started from before I go on and tell you how amazing this stuff is! As much as I hate showing you how bad my teeth were…it's part of the process. So I'm laying aside my embarrassment to show you the results!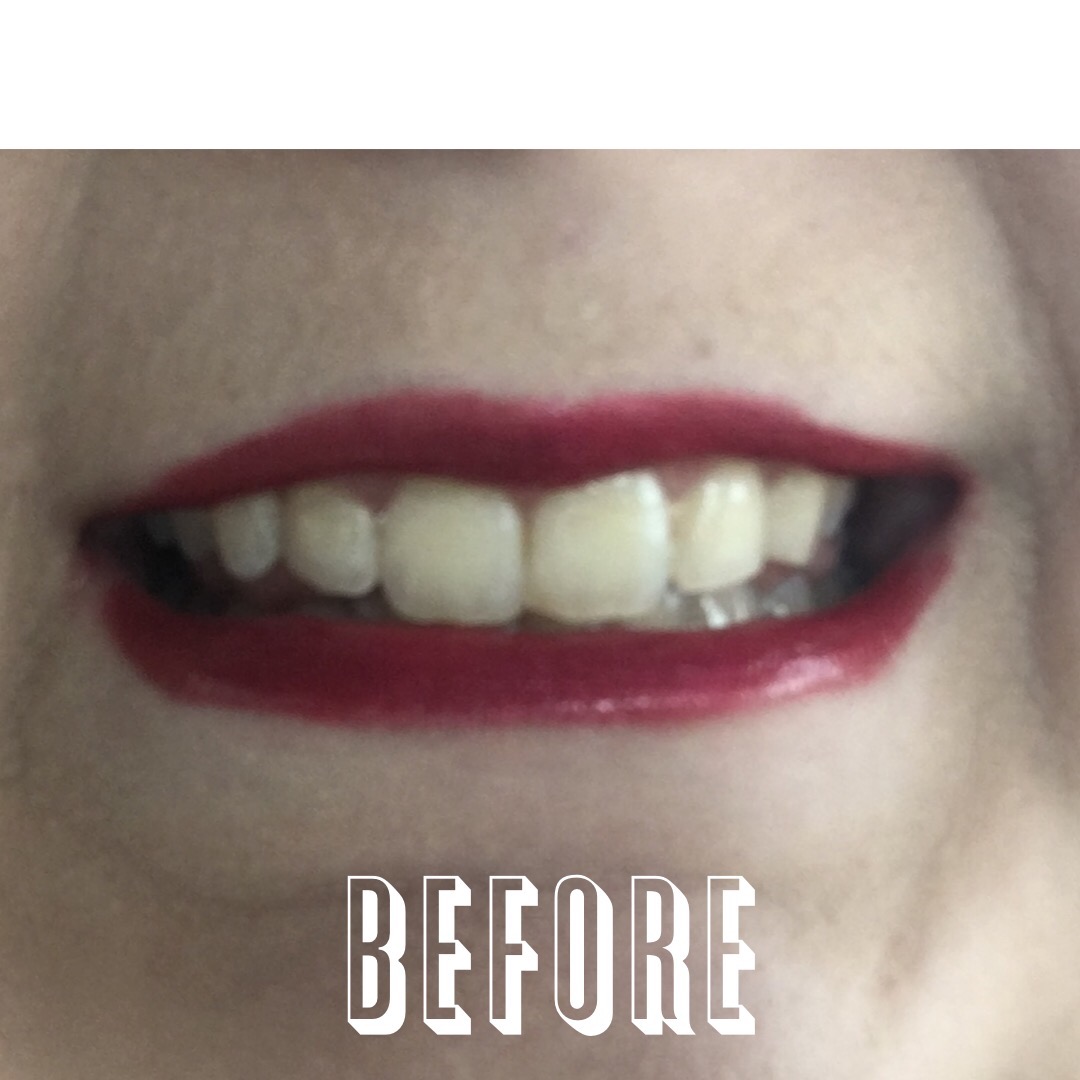 My tea and coffee addiction had really gotten to my teeth and honestly, I had stopped smiling with my teeth most of the time because of the state of them. But Smile Brilliant honestly changed that around! And I still have whitening and desensitizing gel to use to continue the process. Here is my results so far: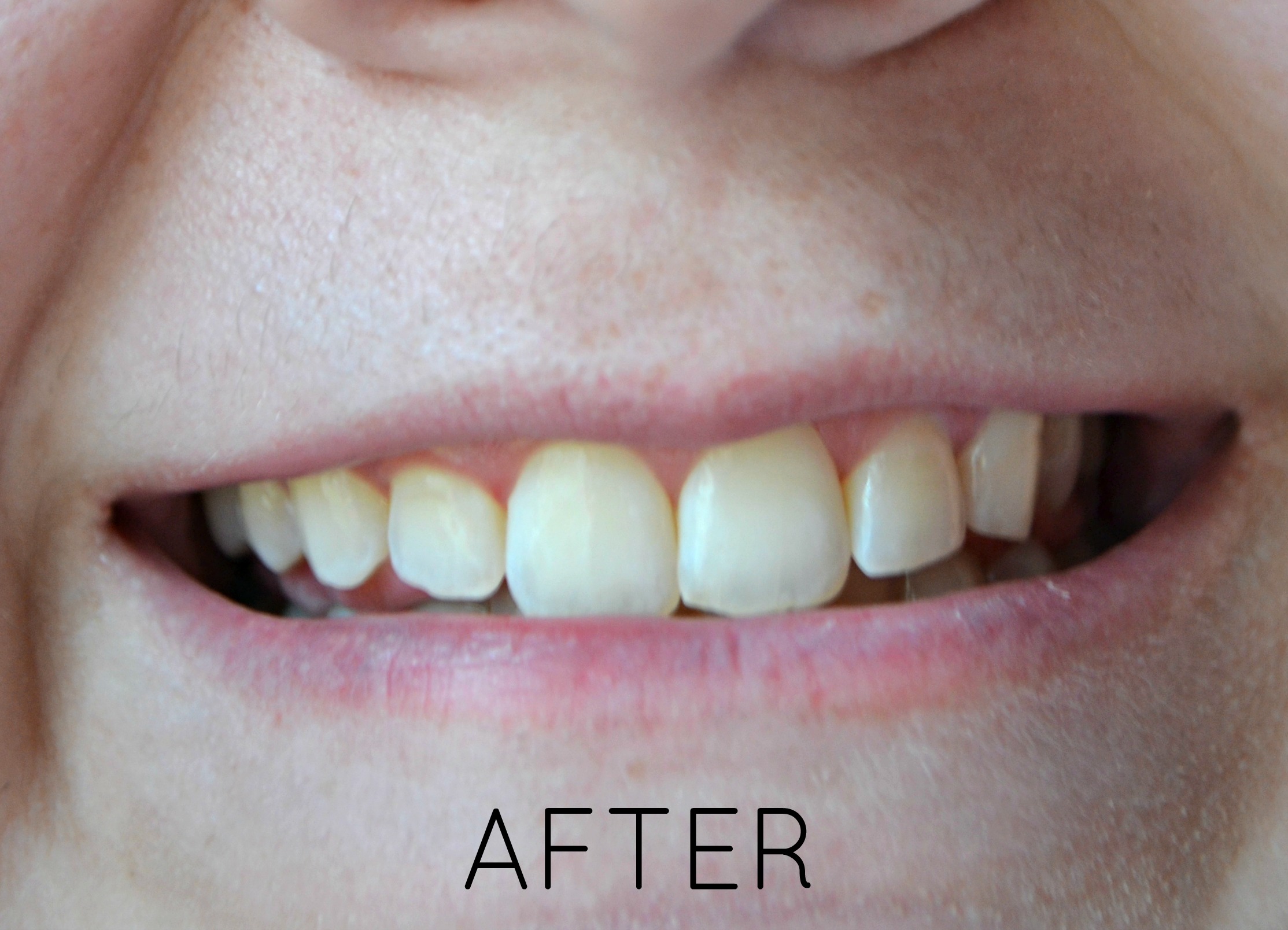 Honestly I can tell a difference even beyond what those pictures show. I can smile again with confidence! Here are a few pictures since I have been whitening neither of which have been edited at all:
Here are some of my top tricks and thoughts of the whole experience: 
The desensitizing gel is key to the whole process for me. If it weren't for that gel, I probably wouldn't have been able to continue with the process. I even skipped it one night, just so I could tell you how it went, and I had so much sensitivity and uncomfortable feeling. So if you have sensitive teeth, make sure you get kit that caters to that.
Make sure you apply a thin layer. The only time I had some stinging sensation was if I applied too much whitening gel and it leaked onto my gums. My suggestion is to make sure you're using the syringe to apply s thin layer. Don't take off the top of the syringe! (I may or may not have done that at first…)
Carve out time for yourself. This can be a time consuming process…but it is so worth it! Self-care is important and vital! 
Stay with it! You can't just use it once and expect it to stay white forever. Even though I saw results after the first few sessions, I am going to continue to use it for the best results. Remember this isn't an overnight fix!
The results aren't as shocking as I was hoping, but I can definitely tell a difference and that is what matters. I had some family reasons that kept me from devoting every day to it at first, so I am sure that is part of it-it does take time! I did notice that various lighting make the results look more obvious so I included other pictures.
I plan to keep you updated as I continue! But this is after about a month of continual use. I do admit I couldn't do it as often as I wanted because of my sensitivity but I am still seeing amazing results!