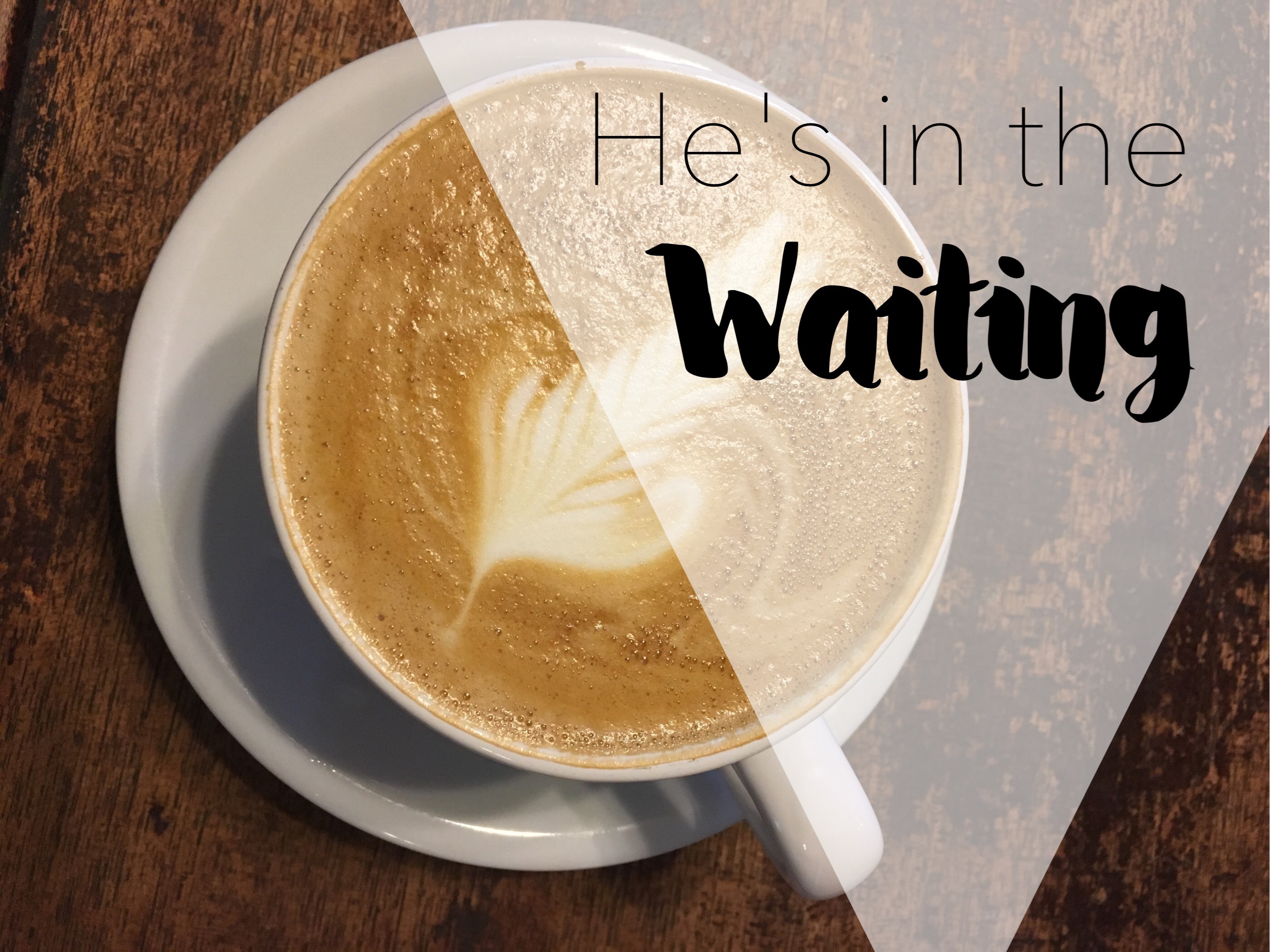 If you've been around W&W for a while, you'll know I've been in about a year and a half long waiting season. Waiting for a job. Waiting for a husband. Waiting, waiting, waiting. I know this is something I speak of often, and for that I am sorry, but my goal with WW is to be honest and share what God is doing in my life. I have a feeling I'm not the only one waiting.
If I'm honest, this season has been lonely at times and there are moments when I feel like God has forgotten my requests and my future. I face interview after interview, and no after no. My student loans need to be paid and are a reminder of the degree that I paid for and have yet to use. It's easy to begin to think that God has left me here to fend for myself. Satan loves to make us doubt Gods hand in our lives. He is quick to make us impatient, selfish, and bitter about the seasons that are rough or long.
As I listened to the song Take Courage by Bethel Music I was overcome with the truth of Gods promises. I was overwhelmed with His steadfast love to be with us in every season, including the waiting. It's so easy to get so wrapped up in what we want for our lives and what we think we need that we forget that Gods plans and ways are higher. I might not want this season of waiting, but there's a reason I am right where I am.
In those seasons of waiting, I think it is easy for us to feel abandoned and that God has sent us here as a punishment. If we are real with ourselves….we are angry about these seasons. But God is in the waiting. He is in the tears we cry, the prayers we shout, and the future we long for. I have to remind myself that every no might be keeping me from harm or a bad situation; maybe the no is leading me to an even greater yes. He will reveal all in His time. Just like the song says,
"Take courage my heart
Stay steadfast my soul
He's in the waiting
He's in the waiting
Hold onto your hope
As your triumph unfolds
He's never failing
He's never failing" 
God doesn't promise our lives will be easy but He does promise eternal victory and that we will never be alone. He doesn't promise that our problems will go away but He does promise that He will help us face them. This song is such an encouragement to me. It was like it was written just for me. Songs let us speak what our hearts and minds often cannot.
We must have courage and hope during all seasons. even the lonely ones. He is in the waiting, the trials, the fear, and all seasons. Don't let Satan steal your hope and your joy. He will reveal your future when it is His right timing. He fulfills His promises we just have to hold on. He is faithful to finish what He started, we just have to have courage and patience.
Hold on friends, God is there.