Happy Tuesday! I normally post on Mondays, but seeing as yesterday was a holiday, I pushed the post to today! I hope everyone had a beautiful and safe Memorial Day! It's always a special time to honor those who have fallen and continue to serve. I spent the day shopping and then a movie and homemade burgers with my family.
This week signals the end of May and the beginning of June, so I thought it would be a perfect time to share my monthly favorites! Today is all about the products I've been loving this past month! You know how it goes, so I'll just get into the products!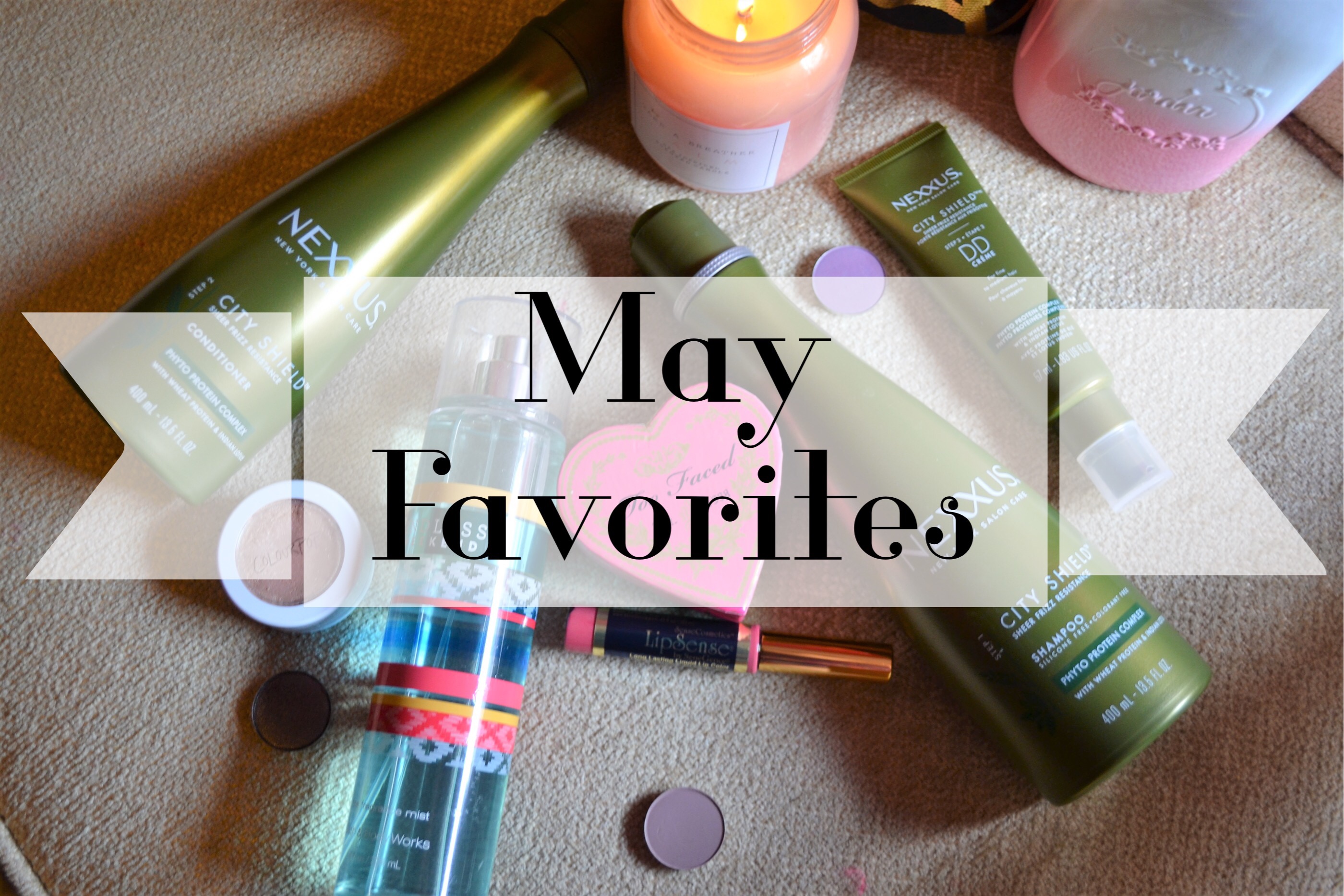 I shared this highlighter in my Colourpop Haul post a few weeks ago and I have been loving this all month! While it is pretty shocking, it is a very natural color. I personally am not a huge fan of pink or purple hued highlighters…I prefer nude colors like gold or champagne. This formula is a bit odd..its almost cream to powder but not a typical cream. It is so soft and buttery. I will say, you have to use a very dense brush or your fingers to apply! The application is a little tricky till you figure out how to work with it.
Various Single Pressed Shadows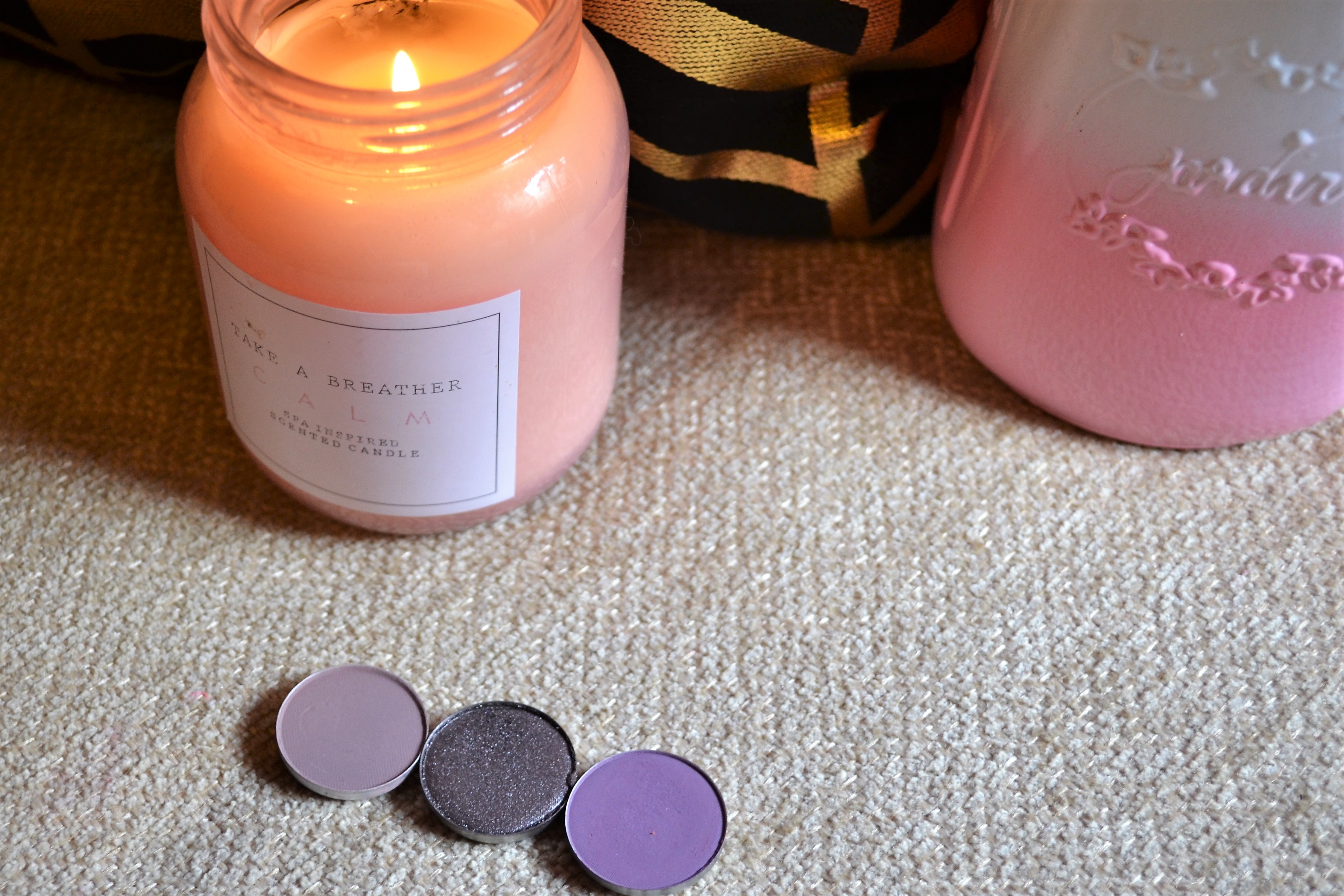 First off, Quarry is a wonderful transition shade and crease shade. It is a beautiful matte plummy, grey color with a little hint of brown. I use this almost every time I do makeup because it is so versatile. Goody Two-shoes is a brilliant metallic silver, grey color. The shimmer is fine and really makes the eyes pop. Silver Lining is a beautiful matte purple color that I really needed for when I do a plum smoky eye. This is perfect for the lid or the crease depending on what look i'm going for that day.  All three of these are so smooth, easy to apply, and extremely pigmented.
I bought my grandmother some amazing Bath and Body goodies for Mothers Day and I picked up this little beauty for myself! I am loving their body sprays right now. They are perfect to keep in my purse and throw on when I need a little refresh and smell good. Endless Weekend is a blend of magnolia, raspberry, and sandalwood; overall very refreshing and bright scent. Also, they're still doing a great sale- buy 3 get 2 free so go get yourself one!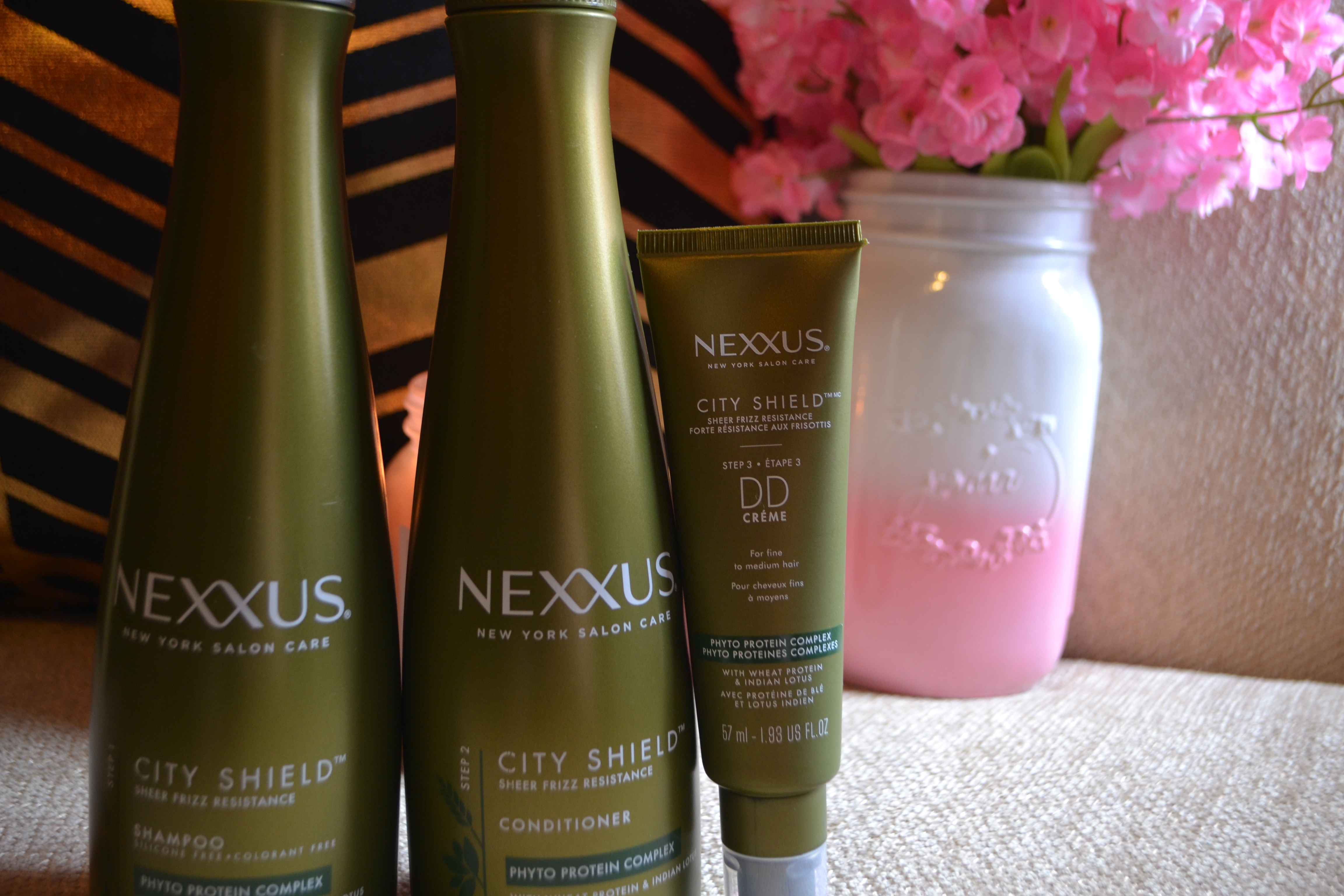 I received this Nexxus regimen complimentary from Influenster for testing purposes. I have used this shampoo, condition, and creme this month and have loved the results! This is a City Shield set that is for all hair types. This is supposed to help protect your hair from the humidity and harmful things in the environment around us. I love that it helps reduce frizz and help the keep it styled all day long. The set is enriched with wheat protein and Indian Lotus Extract. It smells amazing and really helps make my hair feel healthy and stay styled.
I have been bitten by the Lipsense bug. I am planning to do a full review but this month I have been LOVING the shade Dark Pink. I think it is perfect for spring and summer; it is the perfect everyday pink. It isn't too dark or too bright but just right for a beautiful look! If you haven't heard about Lipsense, then you need to check it out. You apply three layers of color, apply gloss on top of that, and it lasts so much longer than any other lip product that I have tried to date. More info to come! 
I know I have mentioned this in a favorites in the past, but this month I just can't get enough of it! I had it put away and not using it for a while and just started using it again! Too Faced knows how to make a blush…that is for sure. This is the perfect pink blush, by far, my favorite! I love the look this gives off! It isn't too bright and it has a fine shimmer that is subtle. I love to swirl and get the three shades all together. And I mean the packaging is just amazing, am I right?? Definitely glad I picked this up on a sale a while back! 
What have you been loving this last month?? Let me know! I'd love some new ideas for the month of June! XO