Happy Monday friends, I hope it's being good to you! Today is Makeup Monday and it is my favorite kind of post…a haul! I recently bought a good little haul from Colourpop and wanted to share it with you-along with my first impressions of the products.
If you haven't heard of Colourpop, I am so sorry, and I am about to enlighten you! If you've heard of it but never purchased from it, this might convince you too!
I will say that my one drawback to Colourpop is that you have to rely solely on other people's swatches or descriptions of the product because there is no actual store. So you sometimes gamble with whether or not you will like the colors since you cannot look at it for yourself first.
But other than that- the quality and price of this brand is amazing! So here we go!
Blotted Lip // Ice Cube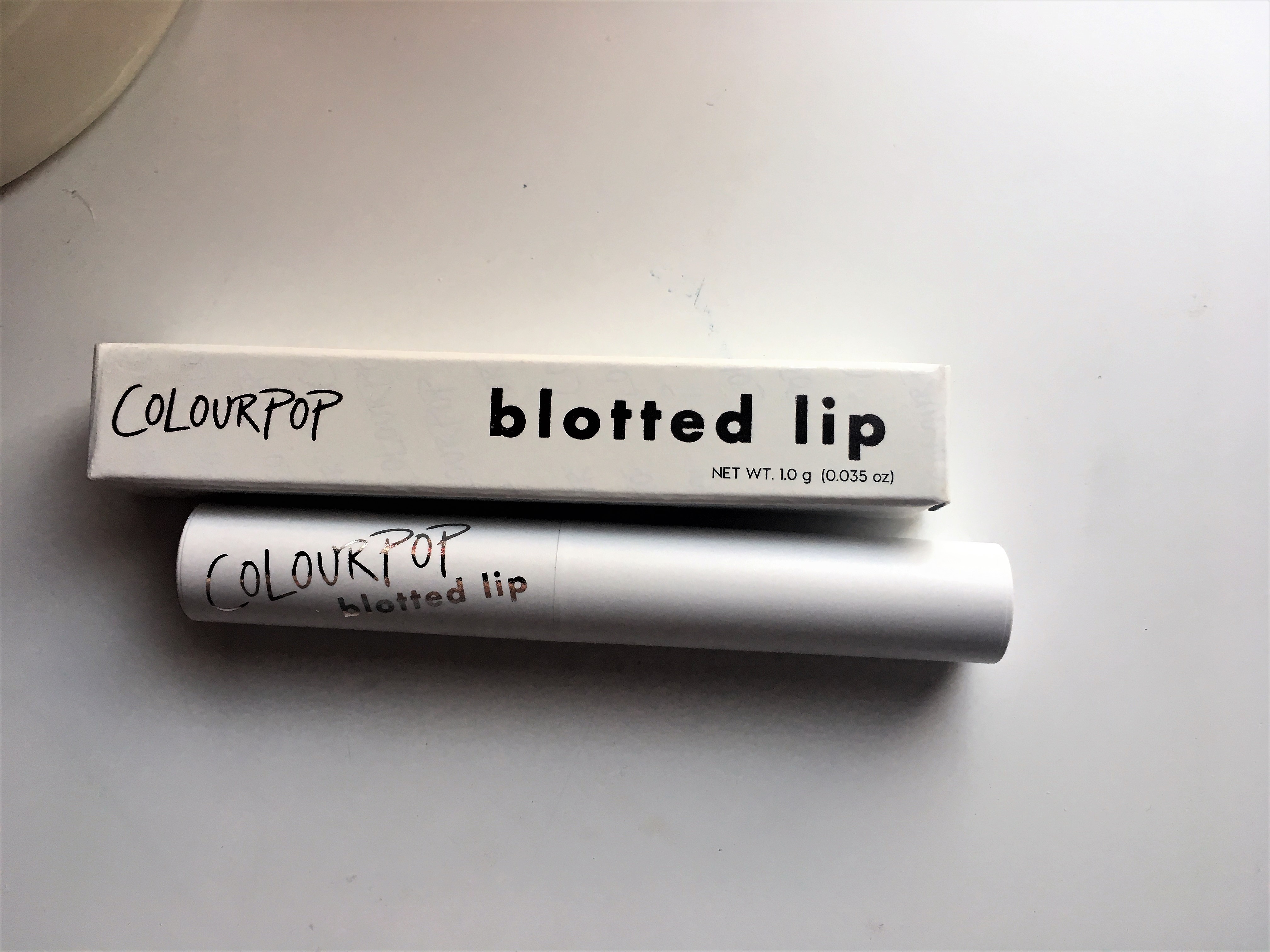 This is a new product from Colourpop called the "blotted lip" my first impression is that it is a cross between a balm and a lipstick. It is pigmented but not just shockingly so. It is a lightweight sheer, and matte lip in a cool toned berry shade. They say that it is build-able and I completely agree. It really seems like a no mess, no hassle lip product you can throw on when you don't have time to worry about other lipsticks. So far, I love it!
Pressed Shadow // Liar Liar 
I am in love with their pressed eyeshadows so far! They were running a special (and still are) that you can buy 3 SHADOWS for $10!! Which equals out to one for free, I really suggest you take advantage of this special offer! Anyway, Liar Liar is a pale, shimmery pink shade. It is very pale next to my skin, in fact a swatch was impossible, but I think it will be perfect for the eyes to add a little bright shimmer to the lid. It is very metallic and shimmery, so the light really catches the shimmer but other than that…the color is extremely pale! The formula is amazing-smooth and buttery!
Pressed Powder // Silver Lining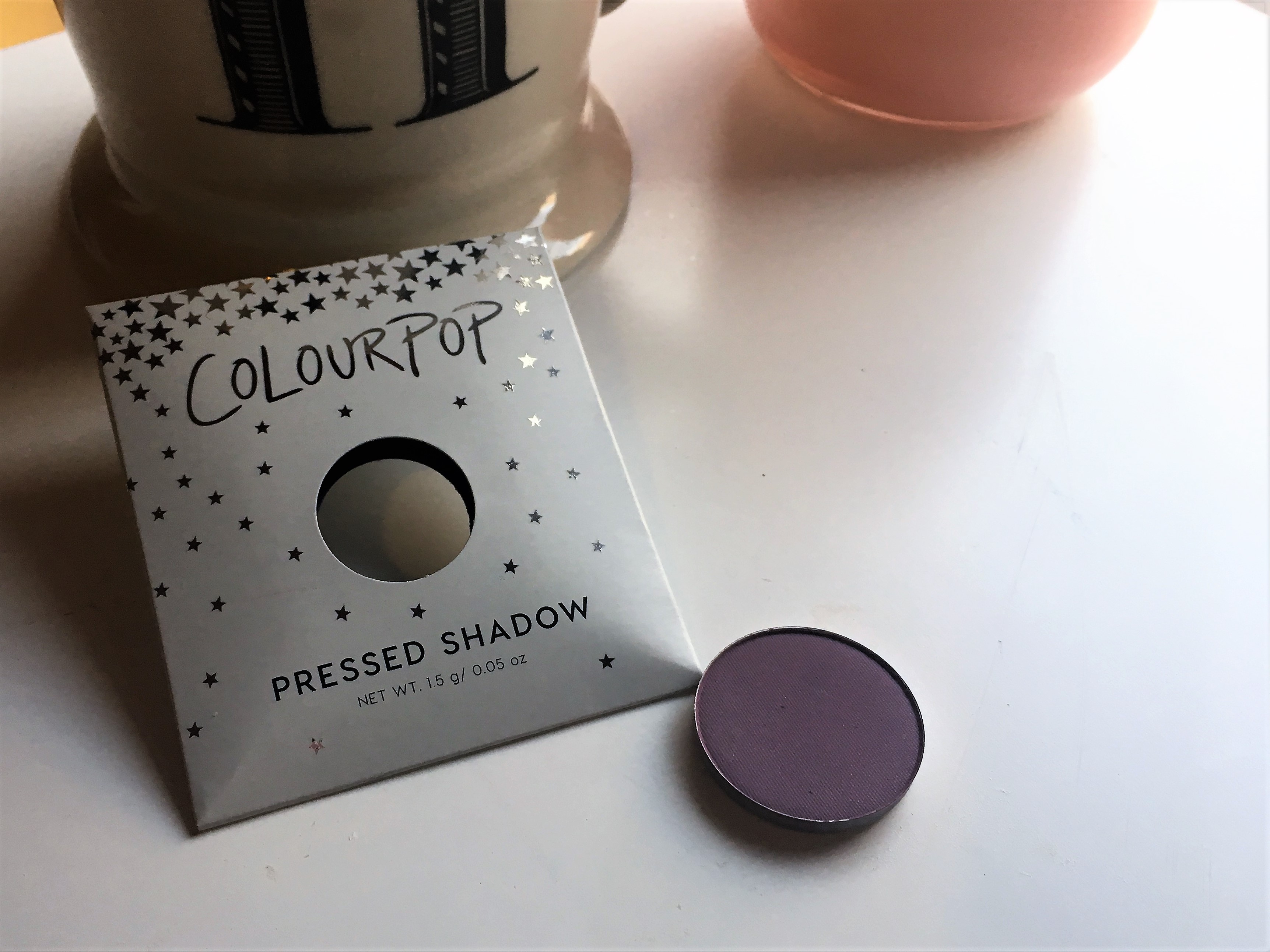 I know what you're thinking, but Silver Lining isn't silver-its purple! The same formula as Liar Liar, this matte purple is perfect for the crease or the lid. I have some great deep purples and lavenders, I really needed a middle shade between them and this is perfect! Make sure you head to my Instagram and check out my stories for some real-time swatches of this shadow! 
Lippie Stix // Brink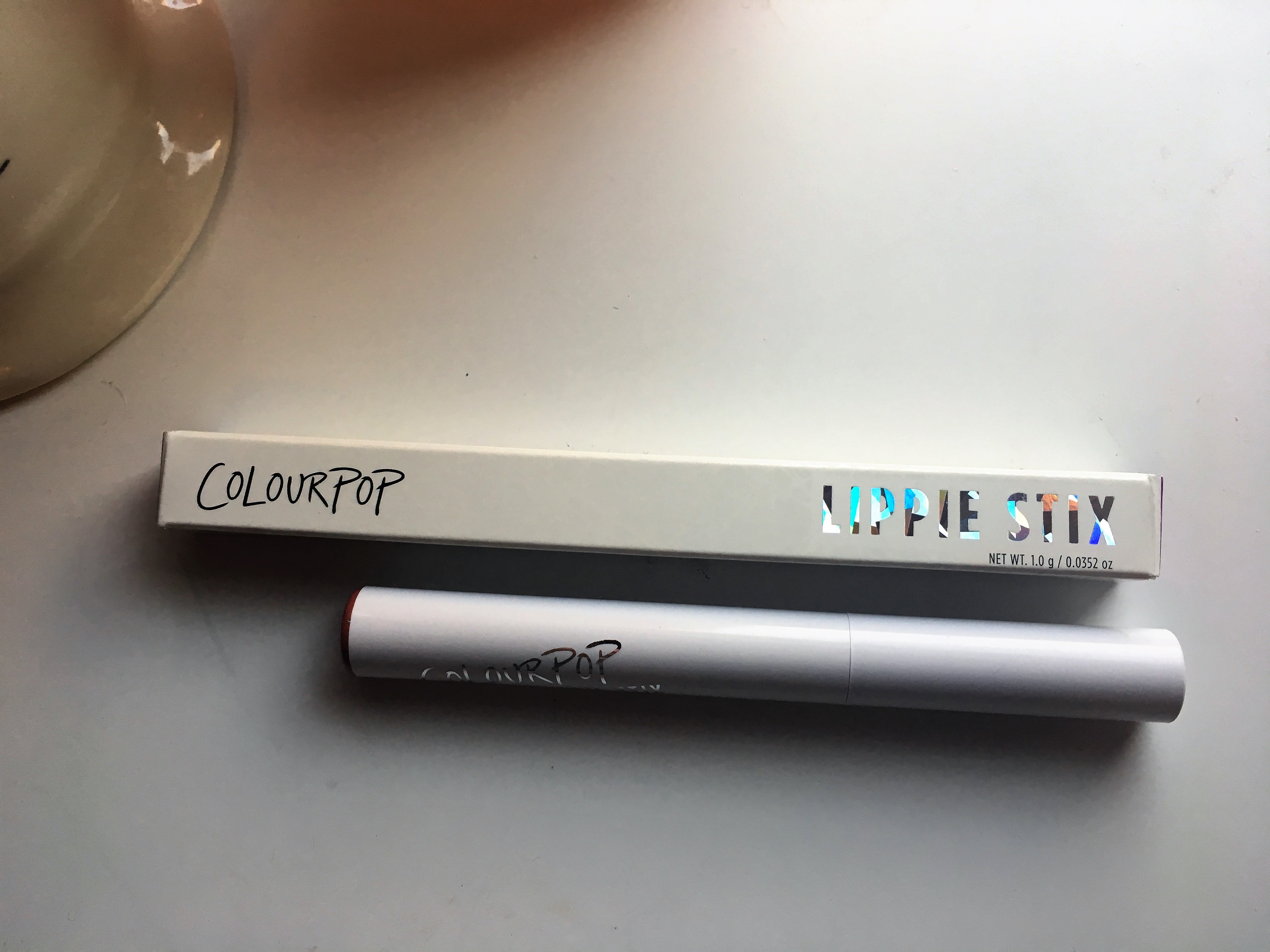 You know that gamble I was talking about earlier with the problem of buying online? This is an example. All the swatches of this Lippie Stix in Brink, I loved! But seeing it in person and swatched…I don't like it-it is way to brown and warm for me. I will probably be passing this to my mom or sister. The formula though is, of course, amazing! I love the silky texture on my lips! This shade is a matte.
Super Shock Cheek // Cruel Intentions
I couldn't resist touching this blush, so the little design is gone! But these blushes are so unique and pigmented! This shade is a little more warm than I wanted, but so far I am still liking it! It has a cream consistency that is buttery smooth. I do find it a little hard to get on the brush, but I am sure with time I will learn how best to apply. I do love that this is matte though, matte blushes are a little harder to find than shimmer ones.
Pressed Shadow // Goody Two-Shoes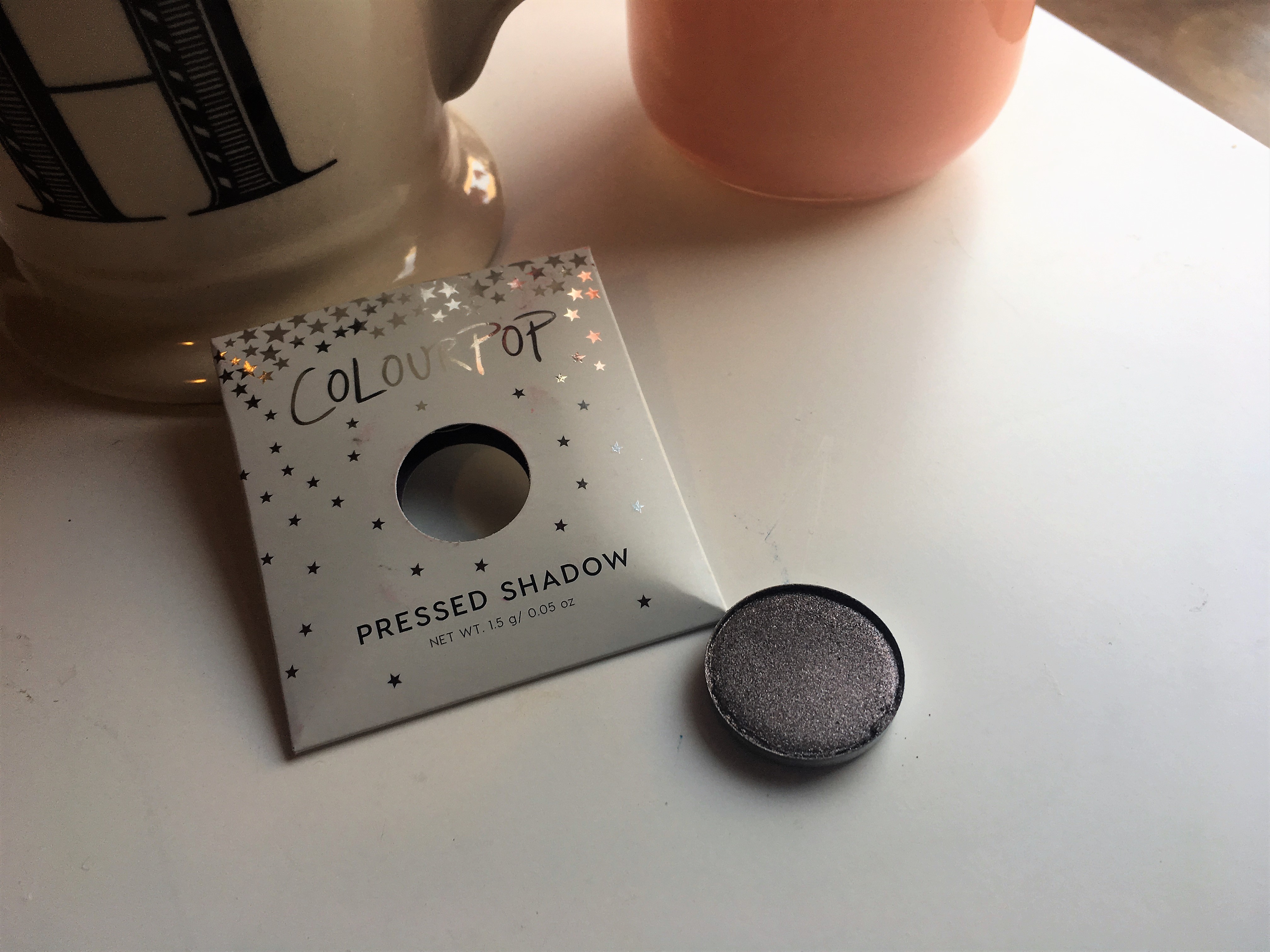 This shade is my favorite! It is a gunmetal metallic that is just stunning! It is a deep, dark silver that is packed full of shimmer! The same buttery formula feels so good on the skin! I am so glad I bought this shade because it is just beautiful!
Super Shock Highlighter // Flexitarian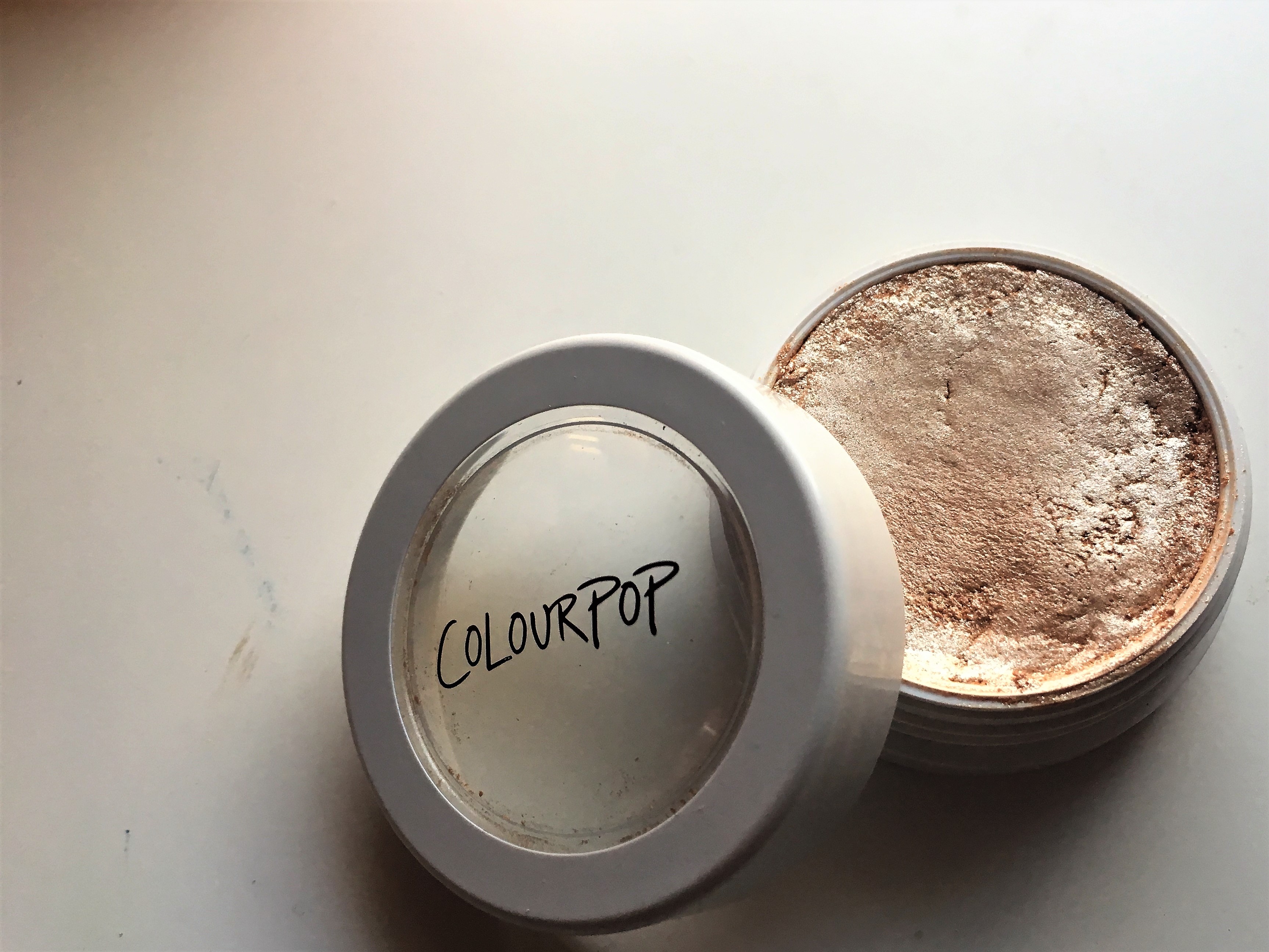 Super Shock is the perfect title because this highlighter is AMAZING. The color pay off is shocking and super bold. But it is build-able so it is easy to wear for any occasion. This is a pearlized, champagne-silver toned highlight which is the shade of highlight I prefer. It looks natural and almost skin toned but the light brings out that shimmer so well! Just like the blush, this is a cream to powder feel, and I have been using a pretty dense brush to pick up the cream well.
Have you ever purchased anything from Colourpop?? Let me know what your favorite thing is from them! I hope you enjoyed this haul! Until Wednesday, XO
Remember to check out my Instagram for more swatches!
PSSST, stay tuned for tomorrow for a fun sponsored post that involves a giveaway!