The original deep-dive true crime podcast would obviously be the very famous, Serial. If you enjoyed Serial, then this post is for you my friends. When I say deep-dive podcasts, I mean these hosts take one case and go deep. They typically will do whole seasons on one case and really dig into every detail of the case. So today, for all my friends who enjoy really getting into a case, I'm sharing 5 deep-dive true-crime podcasts you need to listen to.
Even though the typical format of a true crime podcast is a different case each episode, there are some awesome podcasts out there that take cases deeper than an episode or two. These are for my real lovers of mystery and true crime who find themselves wanting more detail and discussion than is offered by other true-crime podcasts.
5 deep-dive true crime podcasts to listen to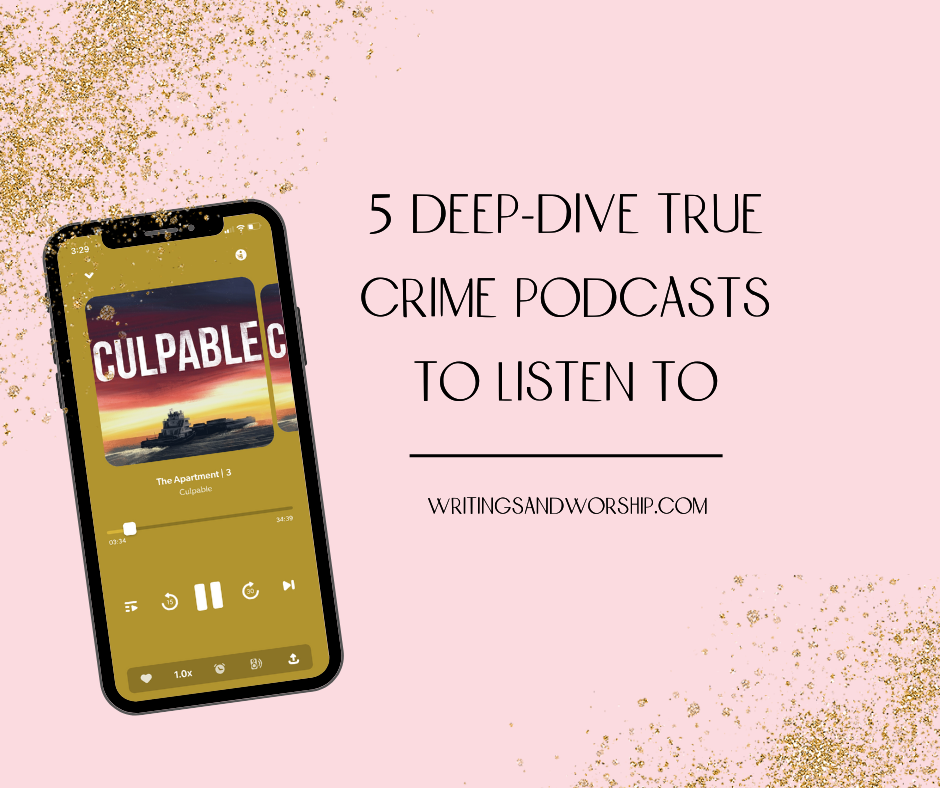 I know I have mentioned Culpable a few times in the past, but that is just because it is that good. The content, the editing, and the whole thing is just so well done. Not only is the podcast awesome but the case is one that has stayed with me so significantly that I ache for justice for this family. Culpable is about the death of Christian Andreacchio. His death was quickly (and I mean quickly) ruled a suicide even though his family and well, the evidence, believe that he was murdered.
This whole case is such a confusing and astonishing case. The podcast does some outstanding journalism too, they get in and ask the hard questions about the DA, police department, and anyone involved with this case. I am very pro-police but I will be the first to admit that this whole case was botched from the beginning. "Culpable" seeks to help find this family some answers. This is a must-listen, my friends!
I listened to season 5 of "Truth and Justice" a few months ago and was hooked. Bob Ruff is a great investigator and honestly covers his cases from top to bottom. Each season of the podcast is about a wrongful conviction case. Most notably, this podcast has covered Adnan Syed & the West Memphis 3 case. I have finally finished the season on the WM3 and WOW was it detailed. Every aspect of that case was covered by Bob and I am sure each season is the same. For ease of listening, I love Bob's voice- it's actually pretty soothing so I always enjoy listening to the podcast. He does follow-up episodes where he answers questions about the current case.
Not only is he a great podcast host, but you can really see how much he cares about the cases and the people he's trying to help. He is also a big police supporter but also not afraid to call a division out for dropping the ball or if they got the wrong suspect. He is seeking justice for wrongfully convicted people in our prison systems.
"To Live and Die in LA" only has 2 seasons, one being fairly recent but it is still worth listening to. Each season covers a new case so they really get too deep-dive into the case. This podcast is hosted by the award-winning Neil Strauss. I wish each season was a little longer, honestly. But the length of the season are really because they are still cases Neil is looking into and updates as there is info on it.
Honestly, season 2 had me on the edge of my seat. It is about the disappearance of Elaine Park and I was convinced I knew what had happened midway through the season and now I just have no idea. Both seasons have been captivating and I highly recommend listening to them!
I would say that MMM Is also one of the most well-known, albeit sometimes controversial podcasts that deep-dive into a true crime case. The disappearance of Maura Murray is a big topic among true-crime lovers and armchair detectives. Where is she? Is she still alive? Is her disappearance some big conspiracy? (Doubtful) MMM is a *huge* deep-dive podcast into this case and boy…are there a lot of episodes. Like, hundreds I mean.
I will say that Tim and Lance are easy to listen to and do their best to respect the family. There have always been copious amounts of drama related to this case and the media around it. But some of Tim & Lance's episodes are really interesting. They talk with lots of other media people and experts. I'm not sure you can get through all of those episodes because there are so many, but there are some great ones in there with a lot of insight into the now infamous case.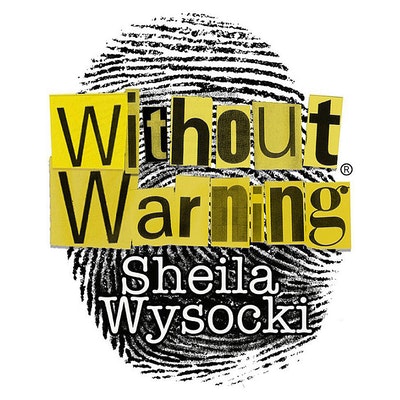 Private Investigator Sheila Wysocki is the host of "Without Warning." Once again, each season covers a different case. Two of my favorite cases she has covered are the death of Lauran Agee and the death of Christian Andreacchio. I originally found her because of Culpable and found this podcast. Sheila is an awesome PI and a great person to have in your corner when trying to solve a crime and get to the truth.
She has gone on to do more cases but I have not caught up yet…but knowing Sheila, they're good.
These are just a few of my go-to deep-dive true crime podcasts. Which ones do you like to listen to? Are you a true crime fan?