And then it was June. I feel like I am blinking and the months are just flying by! May was a good month, we celebrated my sister's birthday and I started feeling even better after surgery. Now we are into June and I am excited to be celebrating my golden birthday later this month! Today, however, let's still chat about May…I'm sharing my May Favorites 2022.
I did a big haul at TJ Maxx so I will have some new makeup coming up to test…but this month I still have a few new favorites for you my friends. I've been focusing a lot on my hair lately, and that is evident in my favorites from this last month. Come with me, let's take a look at what I obsessed over during May.
May Favorites 2022
While I absolutely loved the new shampoo and conditioner that I've been using (which I shared with you guys in my April Favorites) I noticed I needed a little help with detangling my hair after showers. So naturally, I hopped on Target and tried to find a good option that was in stock for drive-up at my local store. I grabbed this Kristin Ess leave-in conditioner and gave it a try. I was pleasantly surprised by how much I enjoyed it. It smelled amazing but not too overpowering (sometimes hair products can smell sickeningly sweet). This spray didn't leave any buildup in my hair and it didn't make my hair more greasy or oily. It honestly worked so well just helping me brush through tangles in my hair. And I noticed my hair staying shiny and having an overall healthy look to it after using this. I highly recommend it and I use it every time I wash my hair!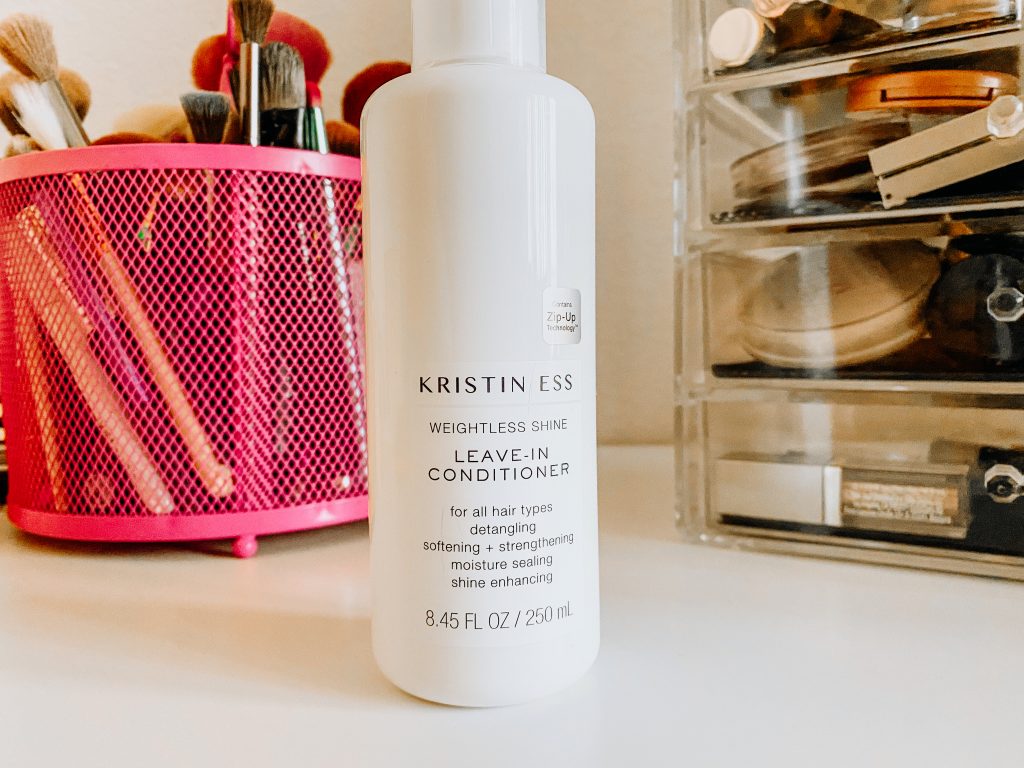 I am so incredibly late to the hype of this product…it took me a long time to bite the bullet and pay the $$ for this high-end foundation. But let me tell you, friend, it is worth every penny! I purchased the pump from Ulta because I hate pour foundations and it is now one of my all-time favorite foundations. The color is almost too warm for me…but as long as I blend it in well it really looks great on my skin. It covers blemishes and textures I am self-conscious about but doesn't leave my face looking cakey or too thick.
Honestly, a little goes a long way and I still have the first bottle I purchased ever after wearing it a while. I do recommend the pump but that's just my preference. I have used this foundation with both a damp sponge and a brush and seem to like the outcome with either applicator.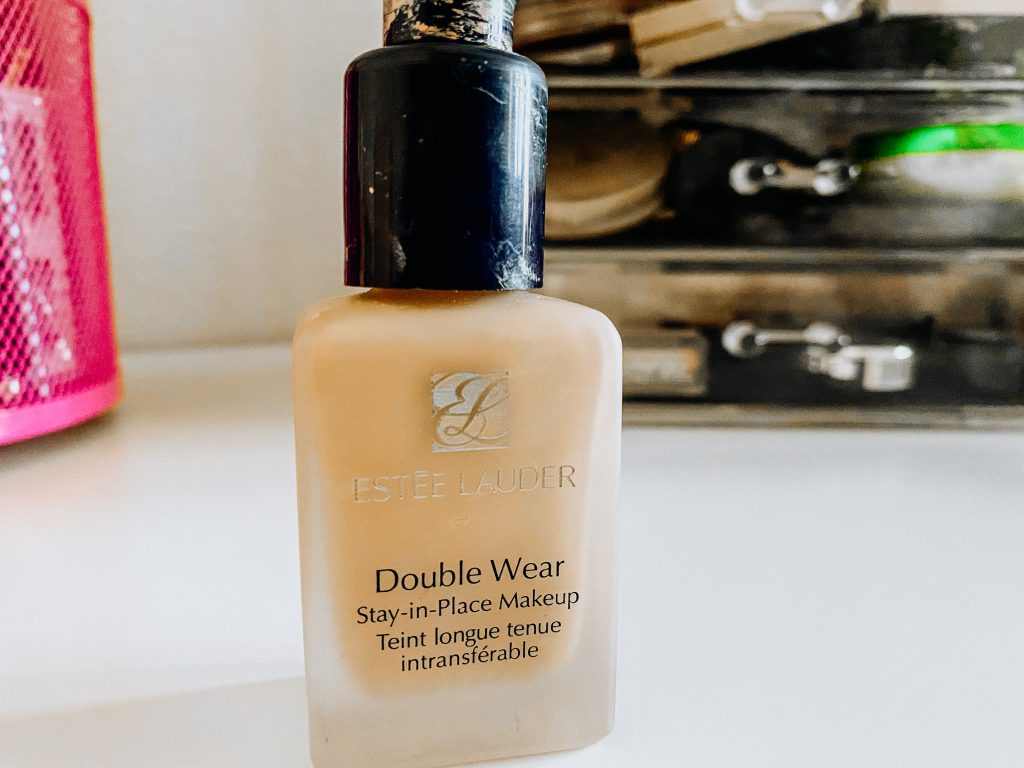 I am still not convinced that setting sprays actually do much good…but I still use them. Back a few months ago, I grabbed this dewy spray from e.l.f. during a sale and I have been recently using it every time I do my makeup. I love the smell of it, it smells like coconuts, obviously. And while it says it is a dewy spray…it definitely doesn't leave me shiny or too dewy. I typically use this spray before I do my liner or mascara just so it doesn't wet those products and leave streaks on my face. This is overall a really refreshing spray for even everyday use whether or not you wear makeup.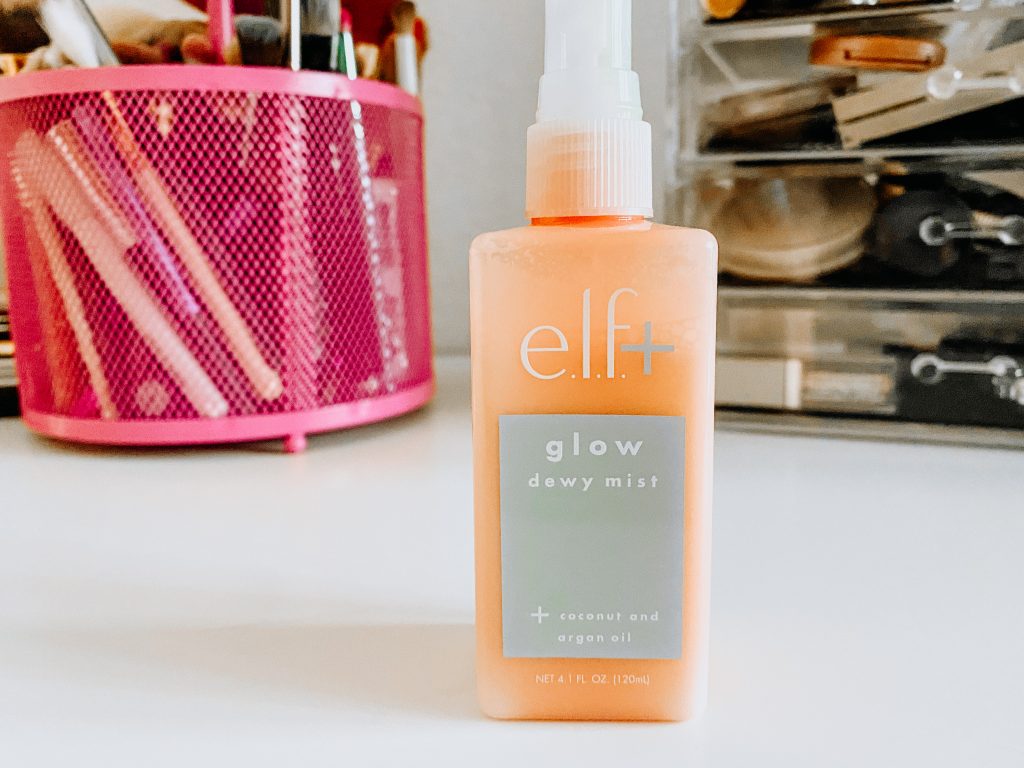 I originally purchased this comb many months ago when I had gotten this horrible knot in the back of my hair after being sick. Once I used it for that purpose, I sorta forgot about it after that until the last month or two. This is a really sturdy comb- very durable! It is definitely a wide tooth comb but it still is great at getting those knots and tangles in my hair. I actually enjoy using this with wet or dry hair. I love how well made this comb is- I lose so many combs due to breaking or the little teeth falling off…not so far with this one! This is a great buy- I actually highly recommend it!
I almost didn't share these two face items because they aren't sold at Colourpop currently but they have truly been staple items in my routine this last month. So I figured I'd go ahead and share about them just in case they ever come back in stock. The blush is a great cool-toned pink, mauve shade. The pictures below come off much warmer than it really is. The highlighter, dreamscape, is absolutely incredible! It reminds me a lot of Flexitarian that is in stock at Colourpop in their super shock cheek. This gives a beautiful, champagne glow to the skin. It is buildable and easy to wear both lightly and more noticeable. This duo has been my go-to cheek routine for a while and I am loving it!
I have tried various wavers and irons throughout my years but this will be high on my overall list. At first, I was worried it would be hard to use because, at first touch, it seems a little heavy but it wasn't. I loved the volume this gave my hair! It felt great and lasted a few days even- which I always love! I plan to keep using this for a long time to come!