It's been a while since I shared some of my current favorite music. I've been trying to find some new worship music and I have found some songs I think you guys would really like. If you know me at all, you'll know that once I find a song I like…I don't change for a while. Today, I wanted to share 10 worship songs I have on replay.
10 worship songs I have on replay
Face to Face // Natalie Grant
I have a few of Natalie Grant's new songs on this list…and that is because they are spectacular. Musically…they're beautiful. There are a lot of orchestra and strings prominent in the songs, which I love. But lyrically…some of the best I've ever heard from Natalie Grant (and that's saying something because she has some great songs). I don't know if you would specifically call these "worship" songs as in corporate worship. But for me, these are worship songs. The song "Face to Face" is all about one-day standing face to face with Jesus. Not only that but how we can still walk hand in hand with Jesus until we get to Heaven. How His presence is with us even here on Earth. Such a great reminder that staying in God's presence is where we want to be.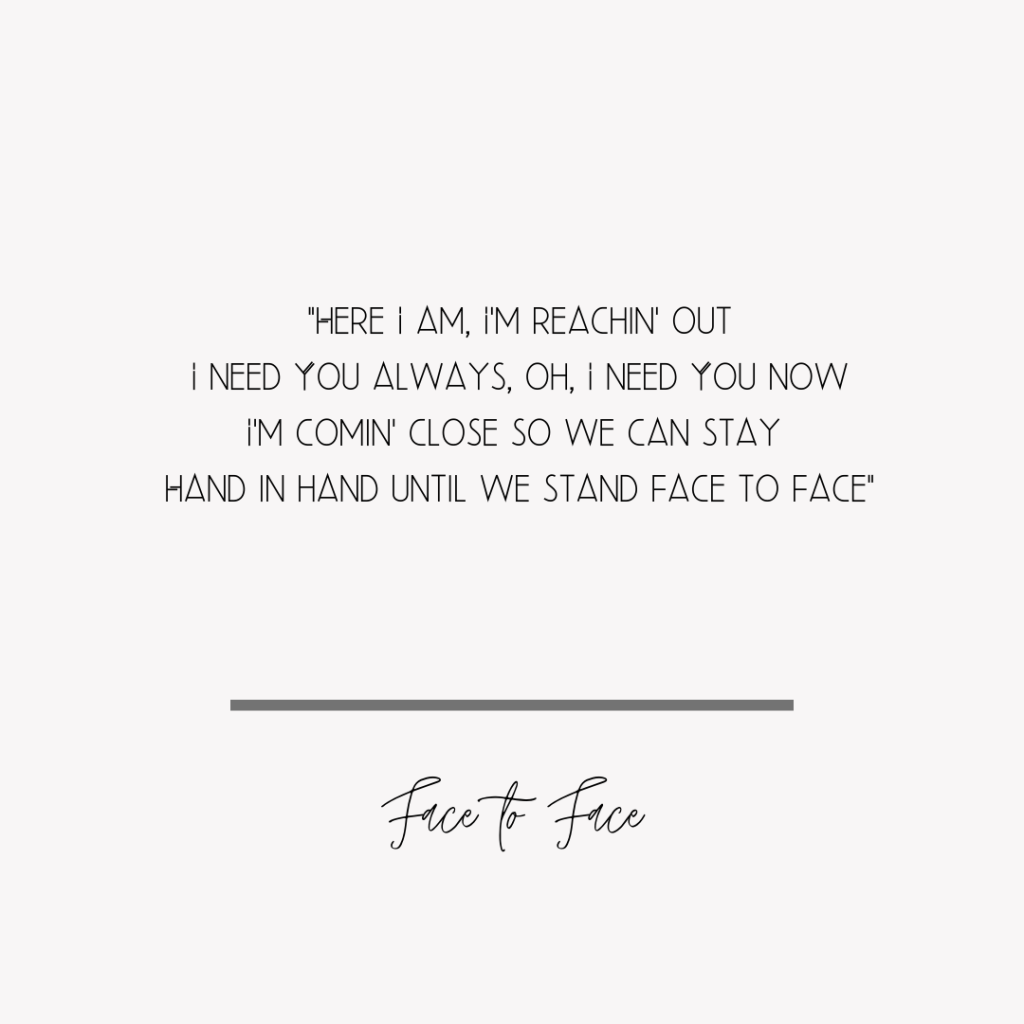 Run to the Father // Cody Carnes
Ya'll know I am a big Kari Jobe fan and I equally love her husband, Cody Carnes' music. This is an example of a song finally hitting you. I had heard this one a few times in the past and enjoyed it but didn't think much of it, until recently. Now, of course, I have it on replay. There is a line in this song that says, "I'll run to the Father, again and again, and again, and again" and that line is so indicative of human nature. We get sidetracked, we fall into sin, we walk in fear…then we must remember to run to the Father again and again. Then what has really drawn me into loving this song is the line that talks about how we can't comprehend God's love for us. And that's something I've been really thinking about lately. Love Cody Carnes and hope he comes out with some new stuff soon.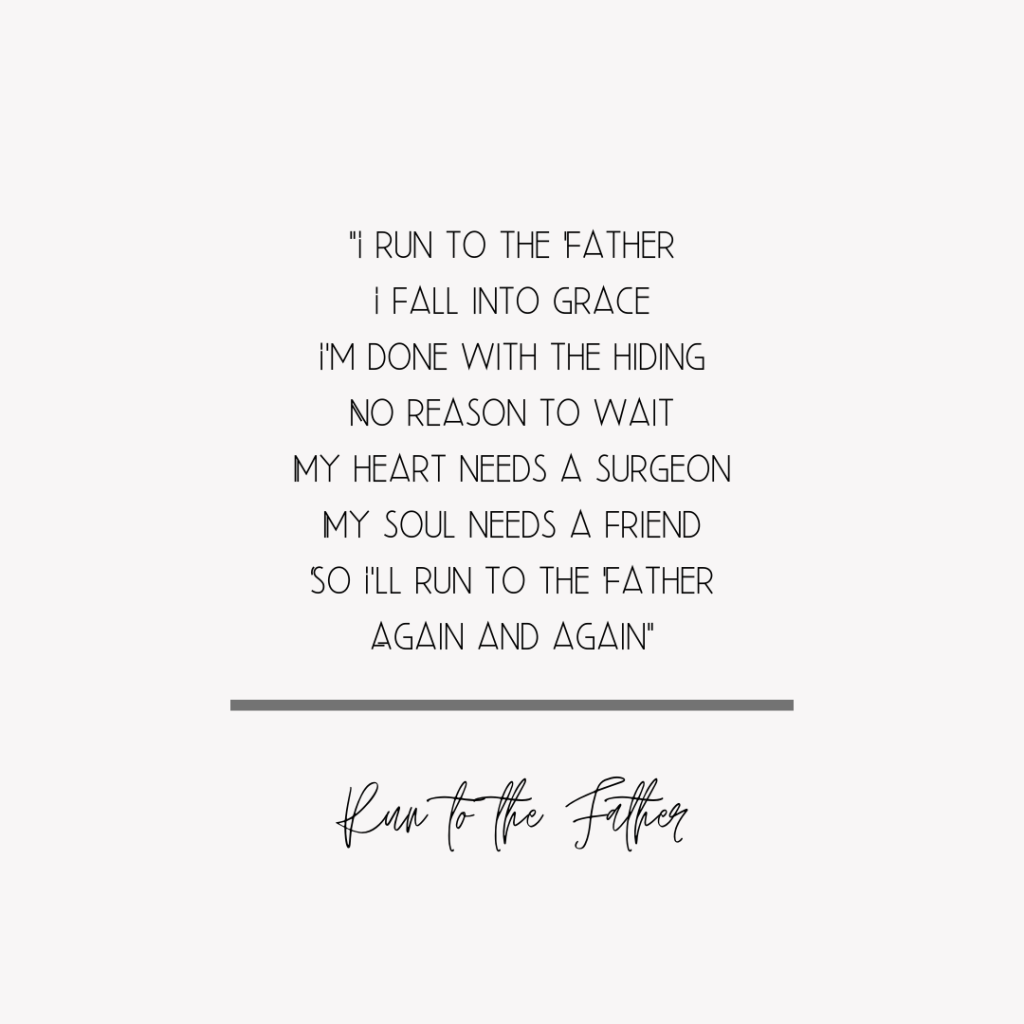 Who Else // Natalie Grant
Musically, just like most of Natalie Grant's new album…it's amazing. The strings and the piano riffs in this song are incredible. But ya'll know I don't just look at the music but the message behind it as well. The message of this song reminds me of the miracle I just shared about last week. When the disciples looked at what Jesus had done with their nets and the fish…they knew it had to be Jesus- because who else could have that kind of miraculous power? Who else but God could walk with us through the fire and the flames and bring us out stronger than before? Jesus, of course. Beautiful song all around.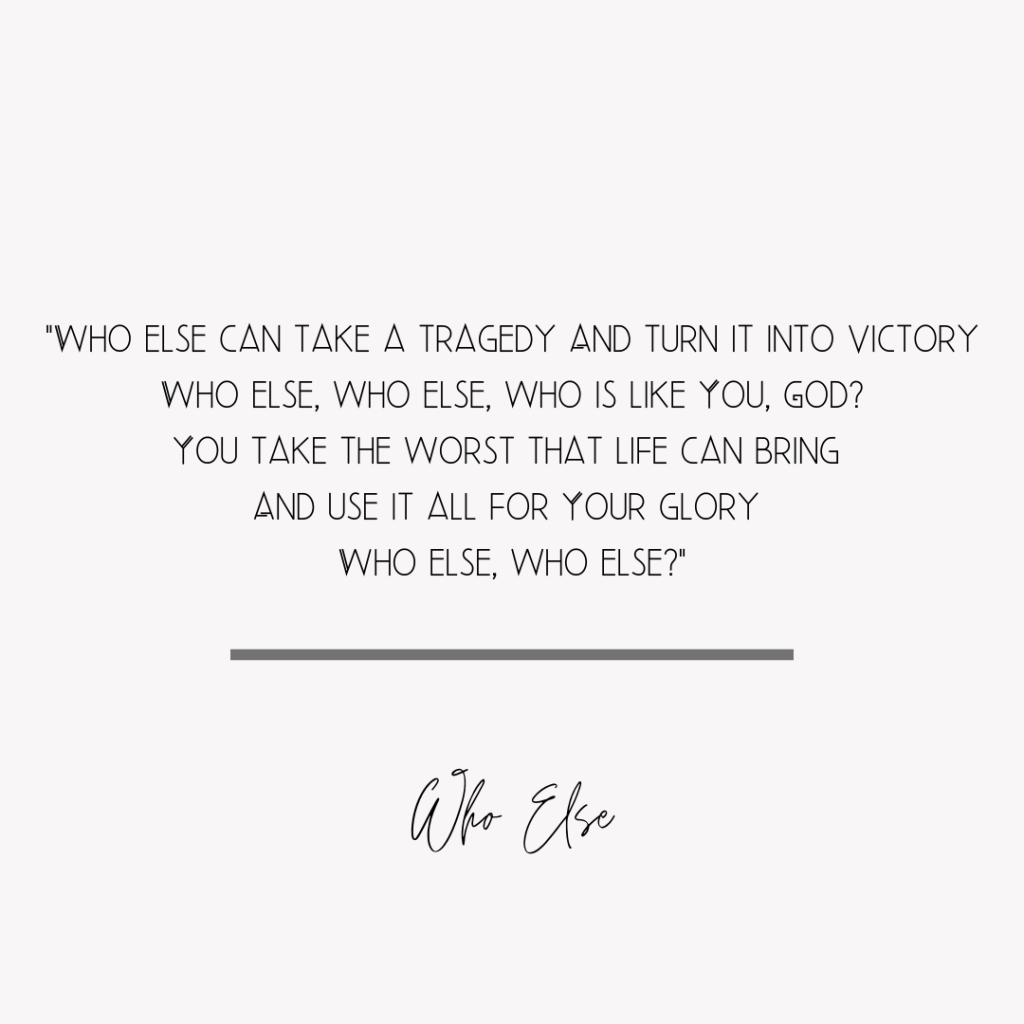 10 worship songs I have on replay #worship #worshipmusic
Click To Tweet
First Love // Kari Jobe
Only Kari Jobe could most a 22-minute video of her new song and it still blow up and popular. Yes, I said 22 minutes! It's actually her first single from the upcoming album along with 2 spontaneous songs. If you preorder the album you can listen to them separately. But my favorite part of that 22 minutes is the whole song, "First Love." Ethereal must be a trend because this song has a beautiful string, ethereal feel to it. A beautiful, musical reminder that God should be our first love. Our ultimate desire. And that His presence would fill us and be what we crave.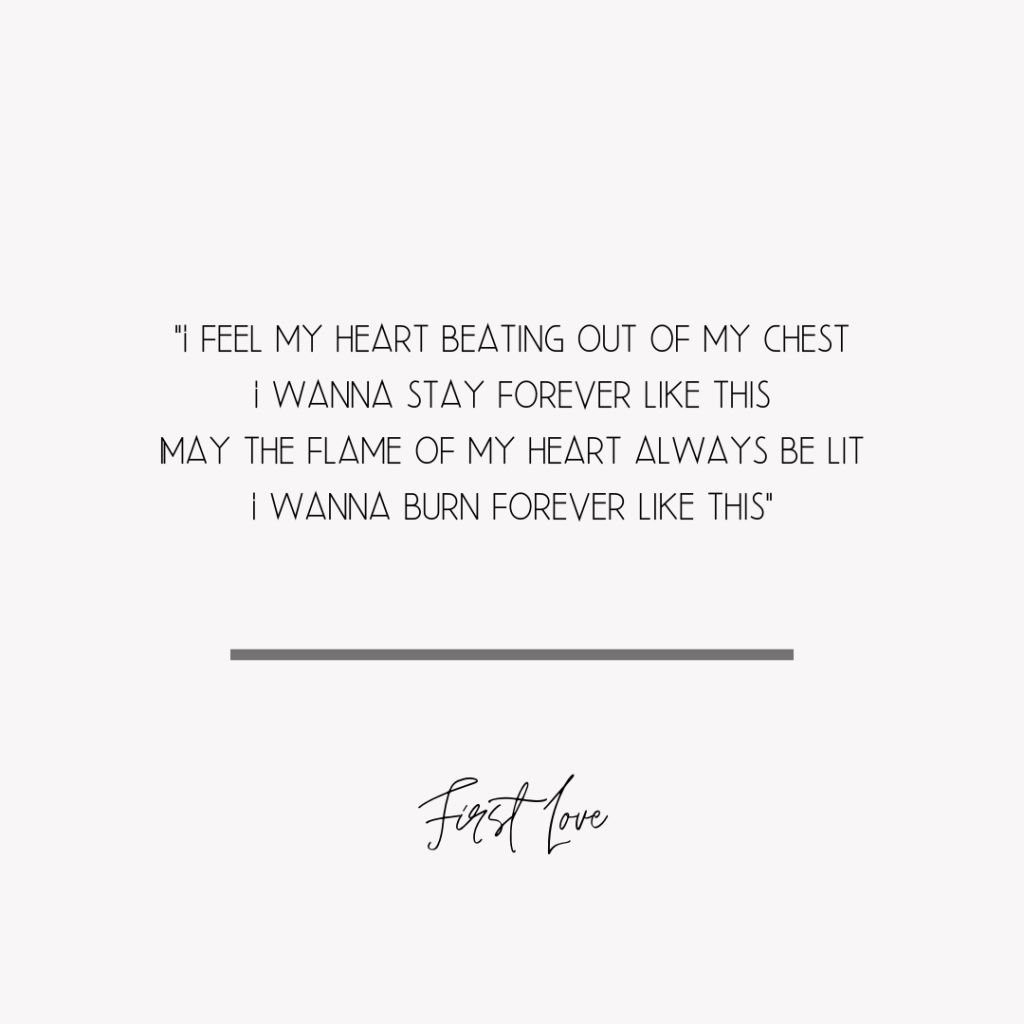 No Stranger // Natalie Grant
When I first listened to the Facebook Live Natalie Grant did of this album…I literally just sat and cried. These songs. Once again, God brings me what I need when I need it most. I felt like my heart wrote them because they are so applicable to my journey right now. This is one of those that made me so emotional. I honestly, can't find great words, to sum up why I love this song…so just go listen. 😊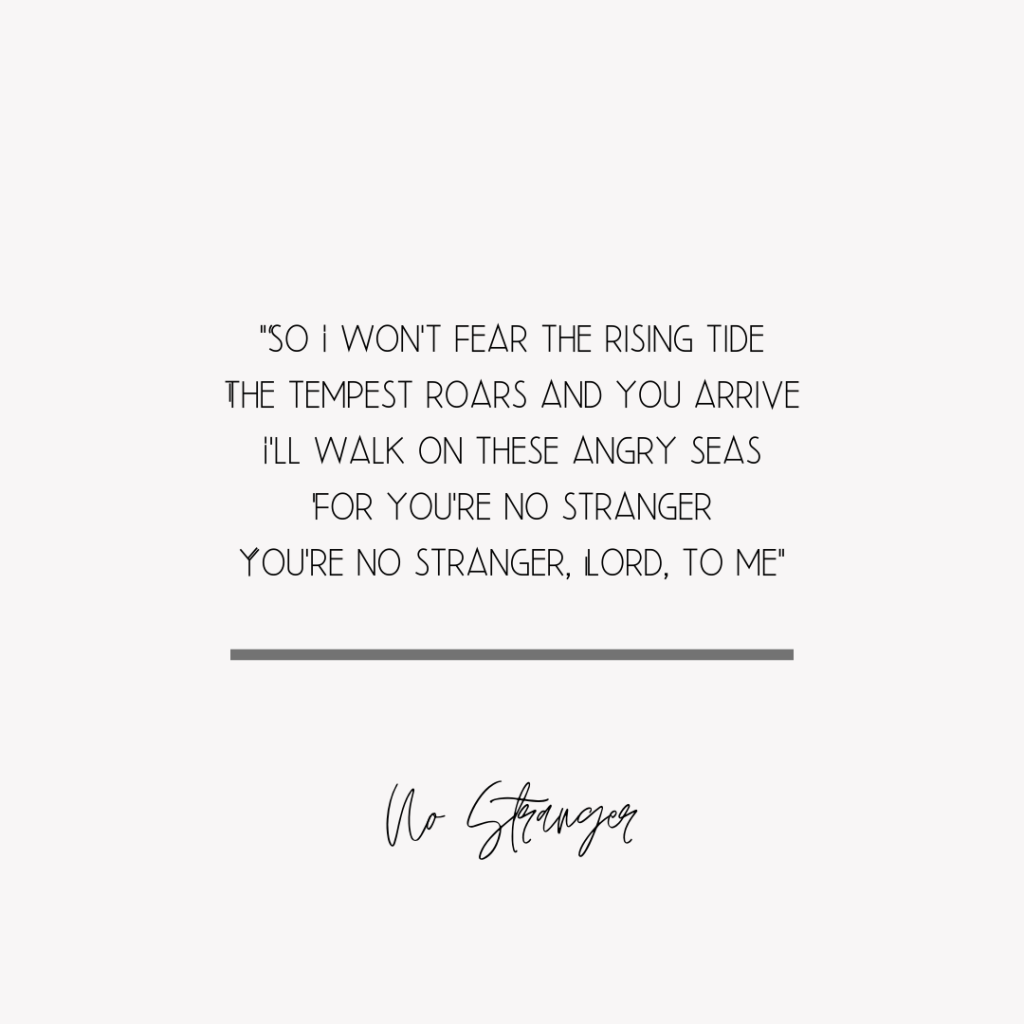 Surrounded (Fight my Battles) // Elyssa Smith
The song "Surrounded" is extremely popular and has been done by many artists and worship teams. Personally, one of my favorite versions of this song is with Elevation Worship featuring Brandon Lake- listen to that here. But I don't care who sings it, it's so powerful. As someone who battles an anxiety disorder a lot of my daily problems can grow into huge wars raging against my mind and spirit. When you battle your thoughts and mind every day- things can seem overwhelming and like they're too much for you. But when you remember that God is truly the one surrounding you…you can have comfort. You can't fight battles alone.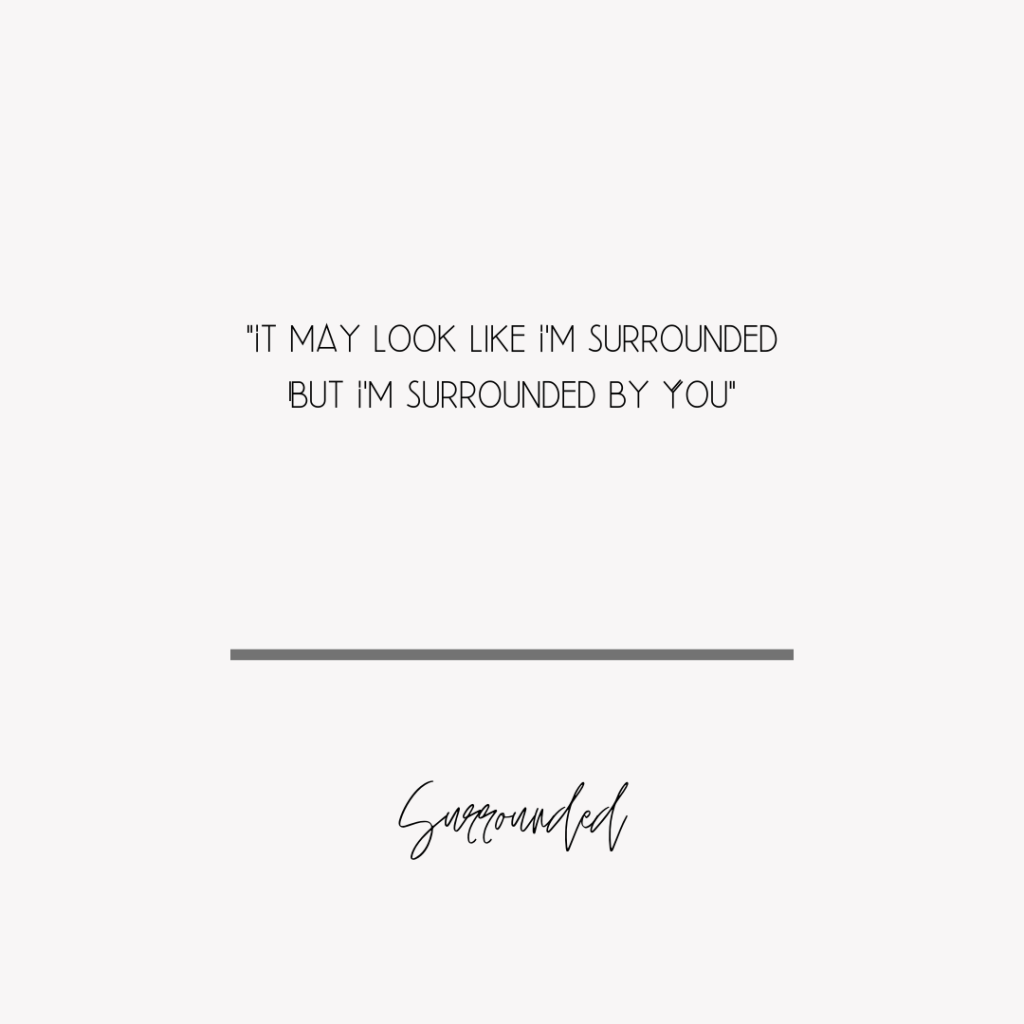 Faithful Now // Vertical Worship
Recently, I shared my Top 10 Vertical Worship songs on the blog, and one of which was "Faithful Now." It has the same sentiment that the song "Do it Again" has. That God is always faithful. He is always powerful. God was faithful when my dad died, and He is still faithful. And guess what friends? He's still faithful in your life too. We just must hold onto that promise. We don't always understand as the song says. But God can still make mountains move and diseases leave. My favorite line, that I literally repeat to myself all the time is, "I will speak to my fears and I will preach to my doubts that You were faithful then, and you'll be faithful now."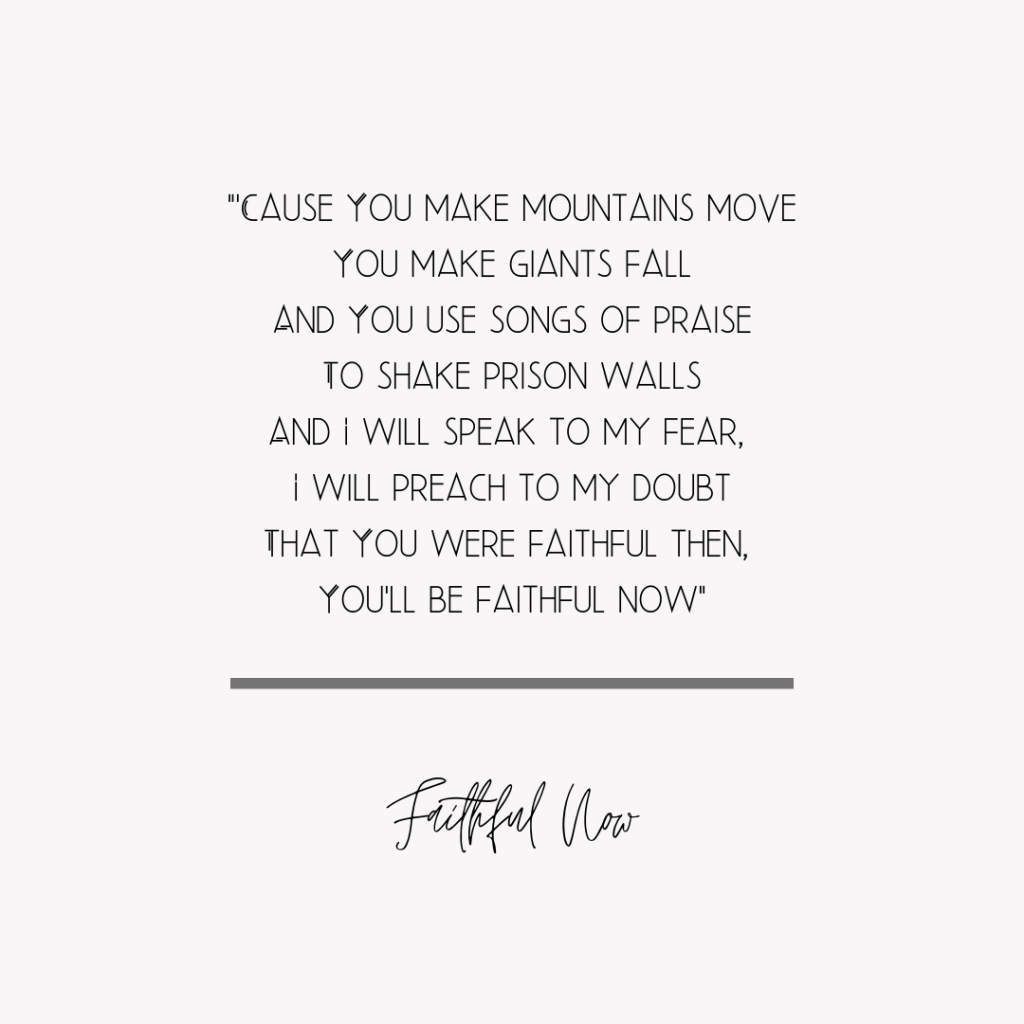 My Weapon // Natalie Grant
If you don't believe in spiritual warfare, then you won't find this song as powerful as I hope you will. I battle every day. You battle every day. We all battle our sinful nature. Some battle addictions, depression, or anxiety like I do. And I can honestly say that Jesus' presence is the only weapon for fighting against my anxiety. Medicine, therapy, everything can only do so much. I've had days where I literally must proclaim Jesus over me and my mind. The strongest weapon I could ever use against Satan and my anxieties are Jesus and His presence. This song is exactly that in song form. Jesus can defeat the enemy. We cannot. Like the song says, His presence can make us free.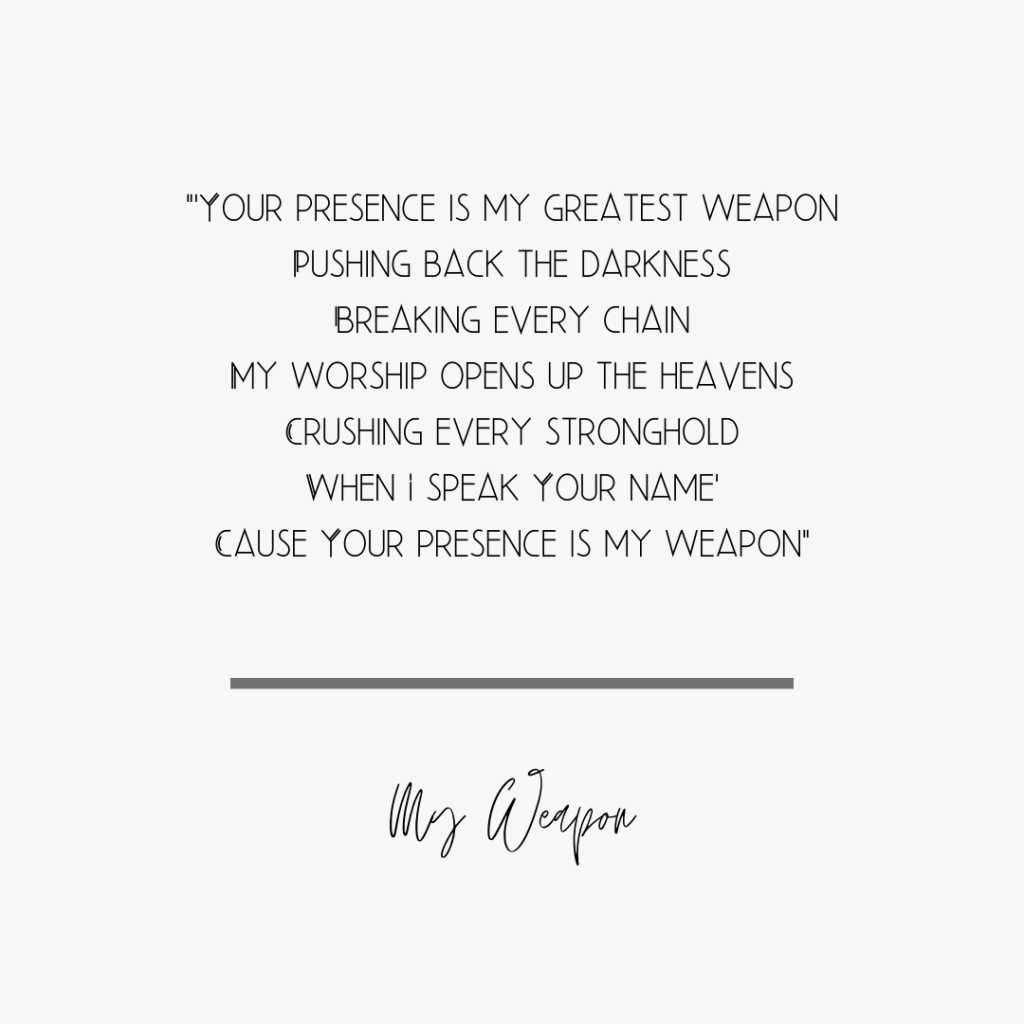 This is a Move // Brandon Lake & Tasha Cobbs
Brandon Lake is one worship leader I have been really enjoying listening to lately. If you ever need a hype song to remind you of God's power…this is it! It gets me so excited and I just want to shout the words! Wonders are still what God does! The song is just asking God to come and do what He does. And remember, God can move in incredible ways. Sometimes we just need to ask Him and then allow Him to do what He does.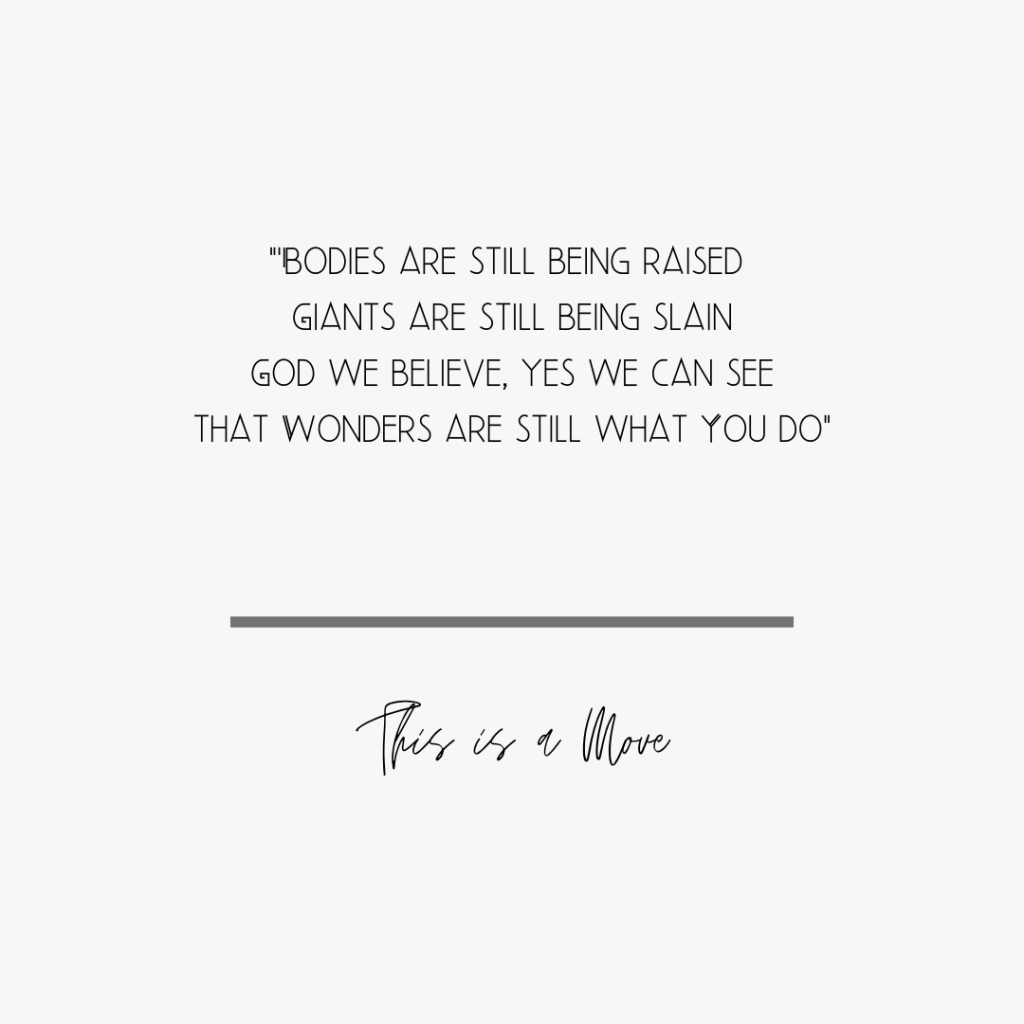 Nothing Else // Cody Carnes
"Nothing else, nothing else will do, I just want You." A simple line in this song…yet so powerful. We can try to fill our lives with worldly things. We can try to fill our hurts with anger or faith in others…but in the end…the only thing that will help us is Jesus. In the end, that's all we should want. Our flesh might crave attention or something else, but we should just want God.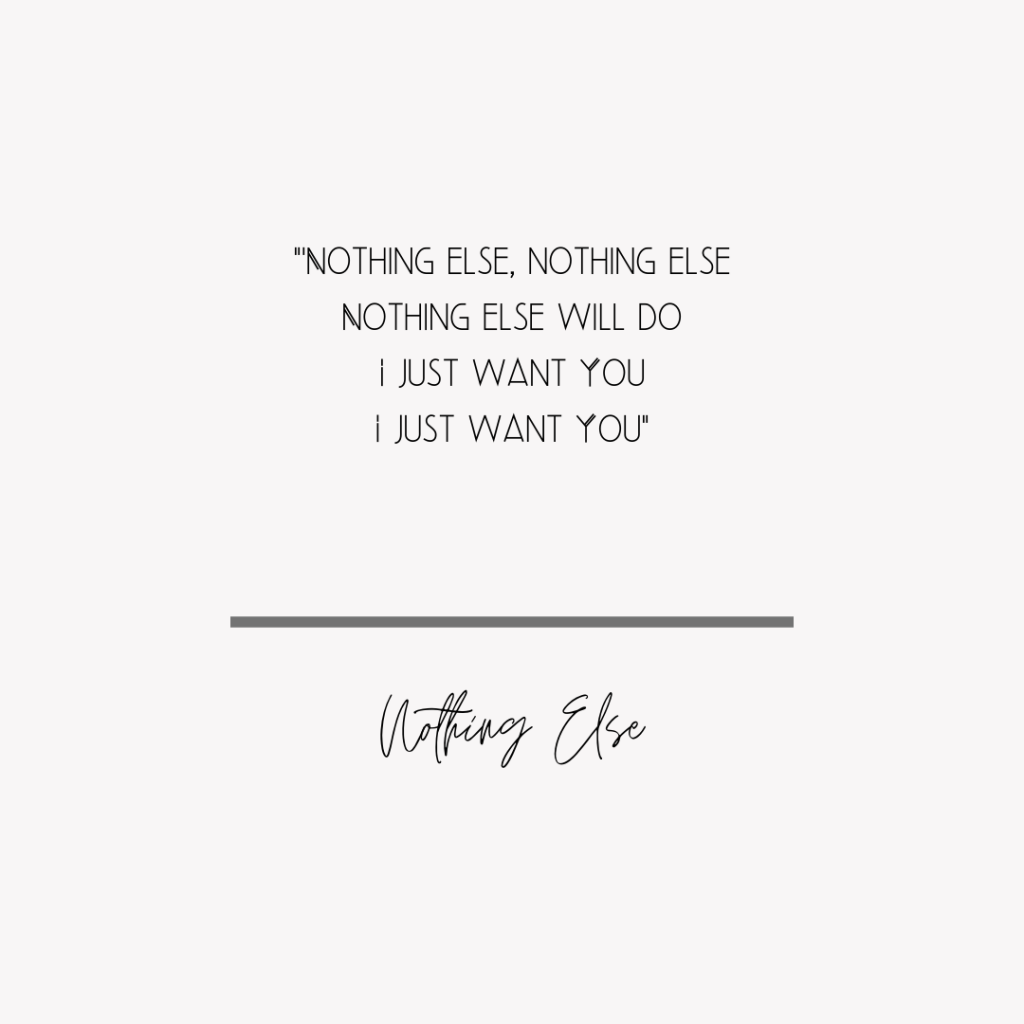 These are just a few of the worship songs I have on replay right now. God is always using new worship music in my life to teach me things. I hope that one of theses songs ministers to you guys as well. Leave me some new options in the comments!