Covid has been singlehandedly destroying my streak of monthly favorites posts. Even during the time I lost my dad and other family members, I still did those posts! However, Covid has somewhat squashed both my influx of new products and my desire to play around with makeup because I rarely leave for anything besides work. So friends, instead of typical monthly favorites, you get my most recent favorite products!
As usual, a little beauty, a new favorite drink, and a new podcast I've been loving. Let's take at my recent favorite products, shall we?

Beauty
It's October and my lips are already getting dry so I have been using/loving this sleeping mask from Wet n Wild. They've really been stepping it up with some of their releases lately. This sleeping lip mask is infused with Lavender so it has a subtle but calming smell which is perfect for night time. The formula is soooooooo soft. It feels like vaseline and becomes more oily with the heat of your fingers. So far I have really been enjoying this sleeping mask. I put it on right before going to sleep after all my skincare and nightly stuff. Definitely try this if you suffer from dry or cracked lips.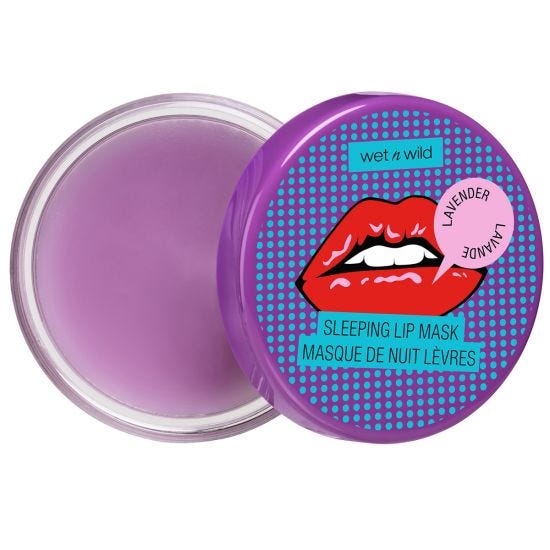 Probably about a year ago, I purchased the Tarte Custom Kit and eventually did a whole review on it. The foundation I picked in that kit was their well-known Amazonian Clay Foundation. But it quickly got stuck in the area of other foundations I have but rarely use. At the time, I was really into a few others, so I hadn't really used it much. However, in recent months I have been dealing with some hormonal acne and texture due to some medicine changes. I googled and researched the best foundation for this kind of problem and this clay foundation was by far the most recommended. So, I grabbed it and started using it again. Ever since then, it's one of the very few I use consistently. It is a thick, full coverage foundation but it doesn't buildup on my skin. When you see the thickness, you'd think that it would be cakey, but it isn't. Highly recommend this for the ones who are suffering from acne, uneven texture, or any skin issues like that.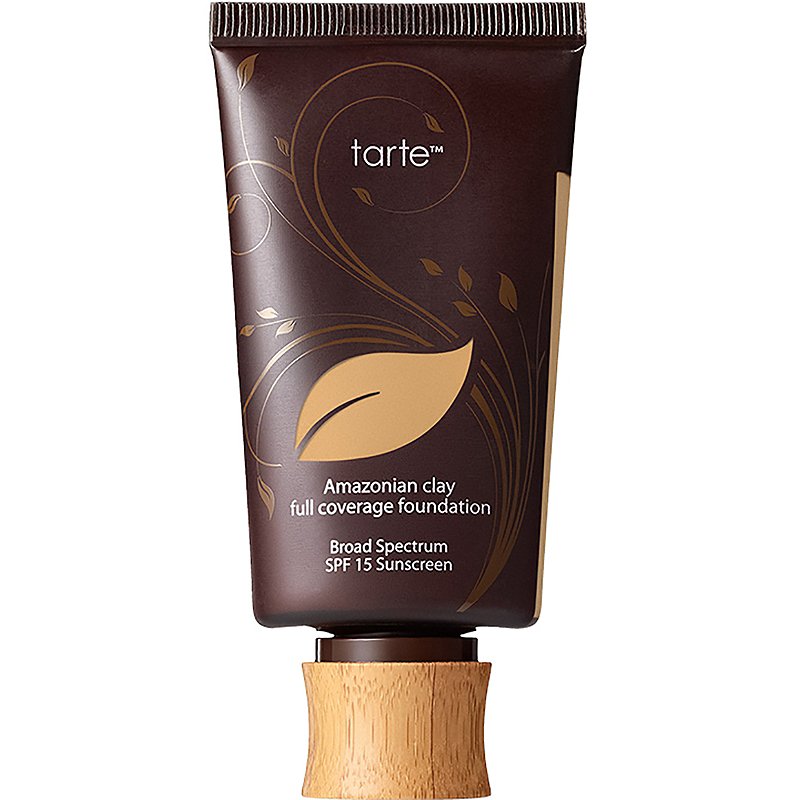 This beauty was one of my birthday presents but because of Covid…I still hadn't been able to use it very much. But a few weeks ago, I just had to crack it open and play with some of the shades. Y'all, it's amazing. When you look at it, you might not think it has much to it…but it does! One thing I absolutely love in this palette is the matte mid-tone shades. Huda does shimmer, glitter, and deep shades well. But a lot of their mini obsession palette's lack a good, mid-toned shade. The Mercury Retrograde palette, however, makes up for that with some stunning matte shades. I rarely even enjoy a full matte look but with these…I would gladly wear an all matte eye look.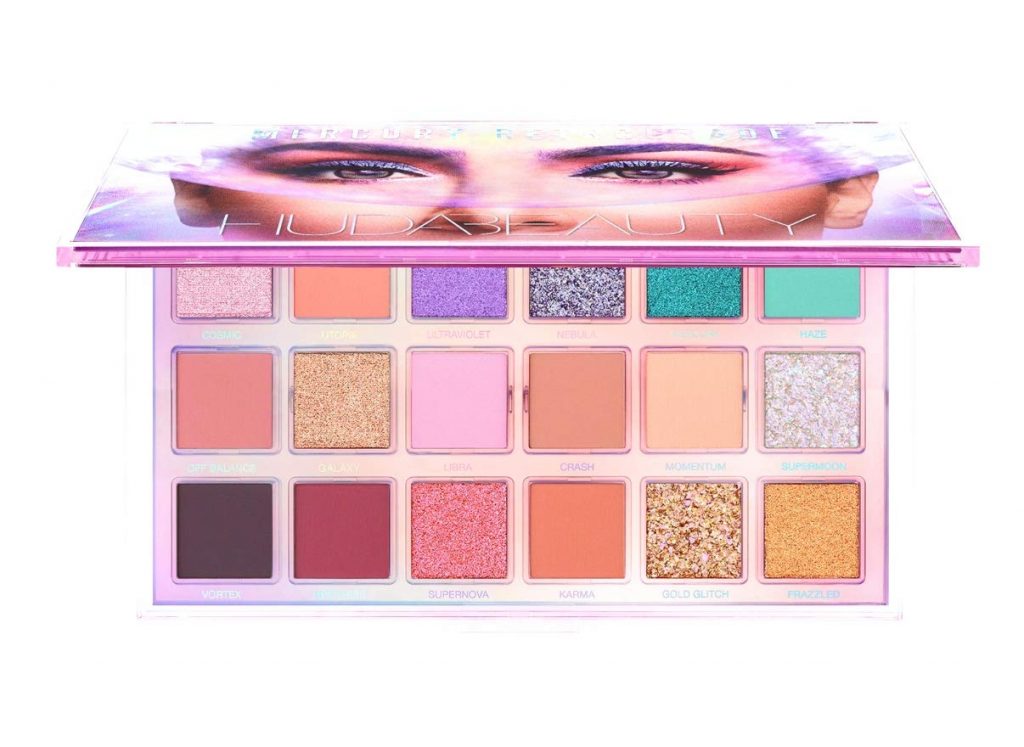 So, I built another custom kit from Tarte a few months ago and picked another foundation. I love the Shape Tape concealer…so I thought I would try the foundation. I've heard mixed reviews on it, however, I wanted to try it for myself. Seriously, it's a good foundation for me! I do think that they do fair shades well. For far, none of their foundation or face products have oxidized on me and this foundation is no exception. It covers my blemishes and uneven skin tone but still feels light on the skin. My only drawback is that my shade might actually be too pale…which almost never, ever happens! But it does wash me out a little. That's what bronzer is for, right?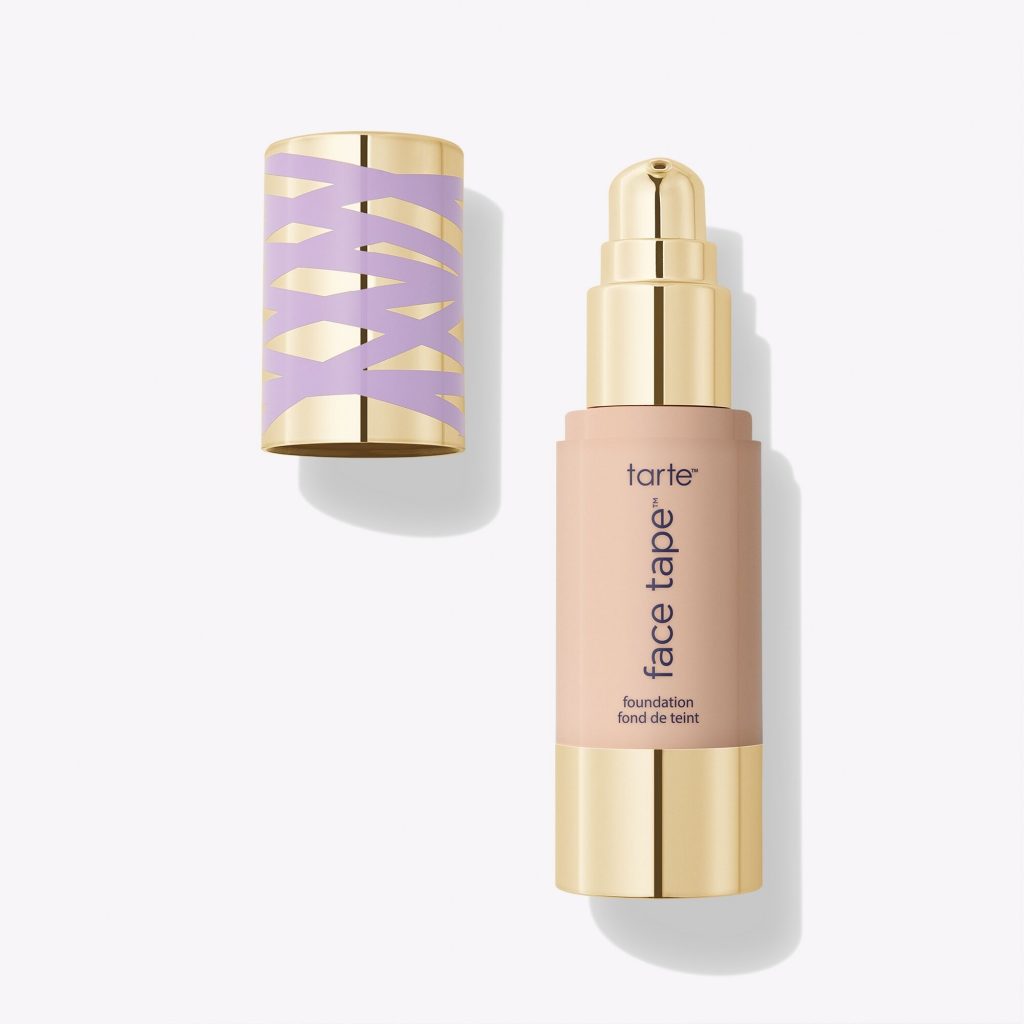 Podcasts, Makeup, and more- check out my most recent favorite products!
Click To Tweet
There are a few shades of this pressed powder, but I purchased shade "Banana Light" which says it is for brightening for light skin tones. I've never used a banana powder before, but I'm all about brightening my under eyes! This is a pretty good powder from MR. It's pressed so you don't have the mess of a loose powder. It's under 10 dollars and you can pick it up at Ulta! Overall, this has been one of my favorite powders lately. In fact, I feel like it gives you more coverage or use than the Maybelline Fit Me pressed powder. I love a good pressed powder in my arsenal! I use this to set my foundation, I haven't used it on its own yet.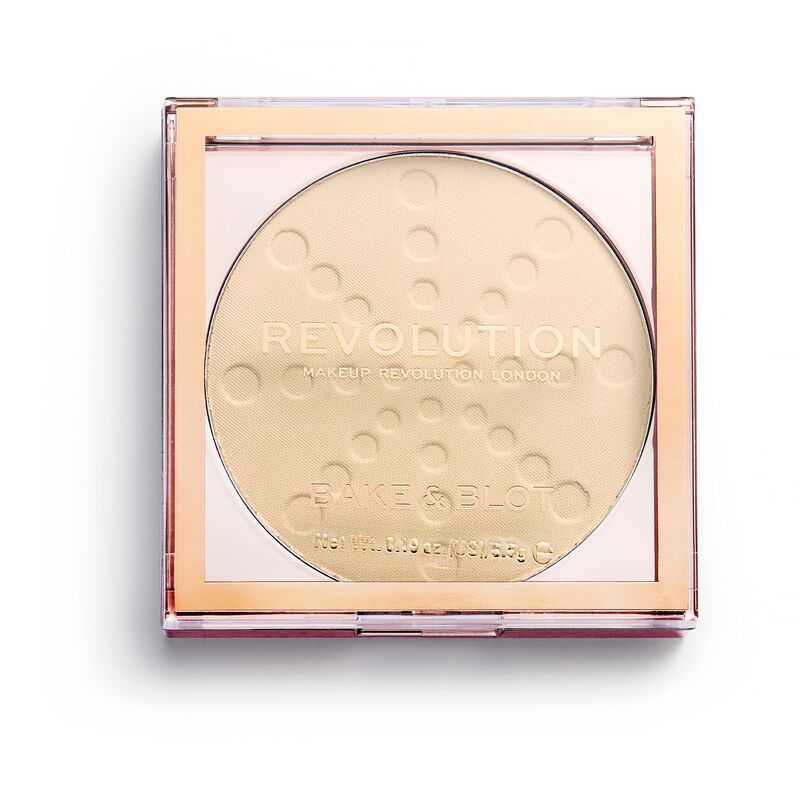 I received this from Influenster when I was sent the Bambi Eye L'Oréal mascara and I talk about it in my review. However, I'm loving it a little more now. Originally, I thought it was a little hard to handle, and nothing that really impressed me much. But I've been using it almost daily, honestly!
I purchased this small highlighter palette from Essence quite a long time ago. It was shoved back in the back of my collection and sort of forgotten about until now. When I started my full-time job outside the home recently, I compiled a purse makeup bag for days when I'm running late (I'll make a post of that in the future) and I grabbed this highlighter palette. It's small and easy to fit in a small cosmetic bag. IT's perfect for purse makeup! It has just enough shine for a good, easy everyday makeup AND you can also use it for eyeshadow. I've been using this a few times a week and I am loving it. Seriously impressed for it to be such an inexpensive palette. I'm not 100% sure this is still being sold at mainstream beauty places…but you can get it at amazon
Y'all know that Maybelline is my all-time favorite brand for mascara. It's almost primarily all I use unless I get sent one or find a deal on a high-end mascara I like. Maybelline has around 4-5 mascara's I like and have used and repurchased through the years. When I saw that they have brought out a new one I, of course, had to try. The brush/wand is a little thicker than I prefer but it works. I do seem to smudge a little more often with this wand, however. I also keep this in my purse makeup and use it all the time. It dries out pretty fast…so use it often, in the beginning, to get a lot of wear out of it. Overall, it was a good mascara! Makeup, not the best I've ever tried…but certainly worth mentioning!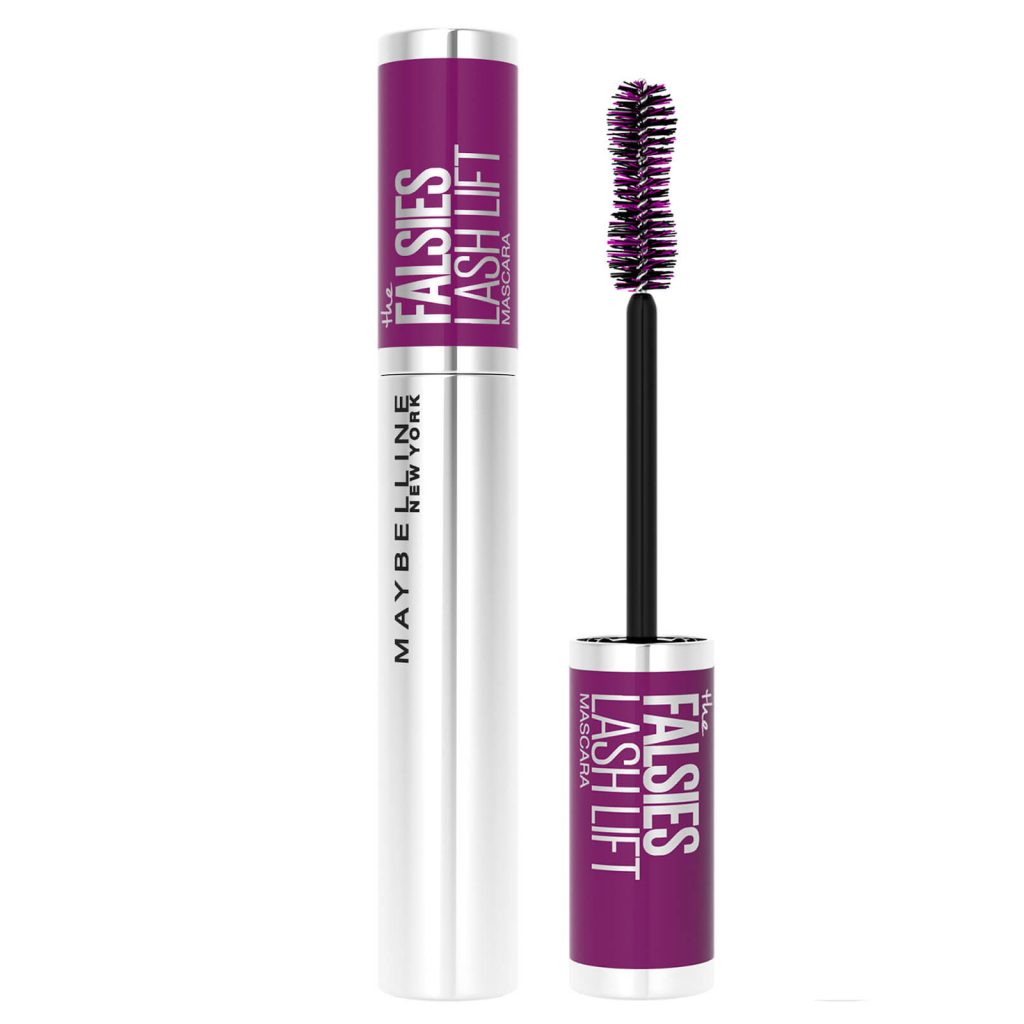 Drinks
Your girl has been trying to stay off caffeine. It finally dawned on me a couple of months ago that maybe high anxiety + caffeine might be part of my problem. Especially coffee. But I've tried to stay off any caffeine and when I do drink it, I'm quite selective on what (AKA a good Dr. Pepper). All that to say, I was searching high and low for a drink I would enjoy that was both healthier but still tasty. I'm very picky on sugar substitutes so that limits what I could drink. Then I decided to give Hint a try! Y'all, gamechanger. I enjoy drinking water; I just get sick of it. But I also don't like sparkling water. Hint water literally tastes like fruit infused water. They named it perfectly because it gives you just a hint of the fruit. It's still water, no sugars or substitutes- but still adds a little flavor! I'm hooked. Even though I rarely talk about specific foods or drinks…I have been obsessed with this water and knew it needed to be in my recent favorite products post.
Entertainment
How I have shared a whole post on true crime podcasts and NOT found True Crime Garage sooner is beyond me. While I would say Culpable is my favorite targeted podcast (meaning about 1 case) I'm going to have to say True Crime Garage might be my overall favorite true-crime podcast. They've been doing this for years and have covered hundreds of cases. The guys at True Crime Garage have covered cases as famous as Jon Benet and OJ to lesser-known cases that they want to get the word out about. The two guys are hilarious. They're good friends so they bicker back and forth and don't always agree on their thoughts about a case, which I actually like! You get to see more viewpoints on a case that way. They try not to go too in-depth on the gore of a case and on most of their episodes there isn't bad language. On a few of their extra episodes or specials, they might have a few explicit words- I know you guys might want a warning on that, so I wanted to mention it. I recommend listening on Stitcher because more of their episodes are available to listen to on that app.