Would it be a blogmas season without a post dedicated to red lips? I don't think so! Each year I have tried to share some different types of iconic red lip products for the holiday season and this year is no different! This year we are talking about Drugstore Holiday Red Lipsticks, and get this- all under $7!
Who doesn't love a classic red lip for Christmas? Even better than that, who doesn't love a classic red lip for under six bucks! These are all lipsticks, all drugstore, and all red- just in time for Christmas. All these lipsticks are ones that you should be able to get from Walmart, Target, CVS, Ulta, or Walgreens. I also purchased all these lipsticks in-store so you should be able to get them pretty easily. Hopefully one of these Drugstore Holiday Red Lipsticks will be perfect for your holiday party or Christmas day!
Drugstore Holiday Red Lips under $7 || Blogmas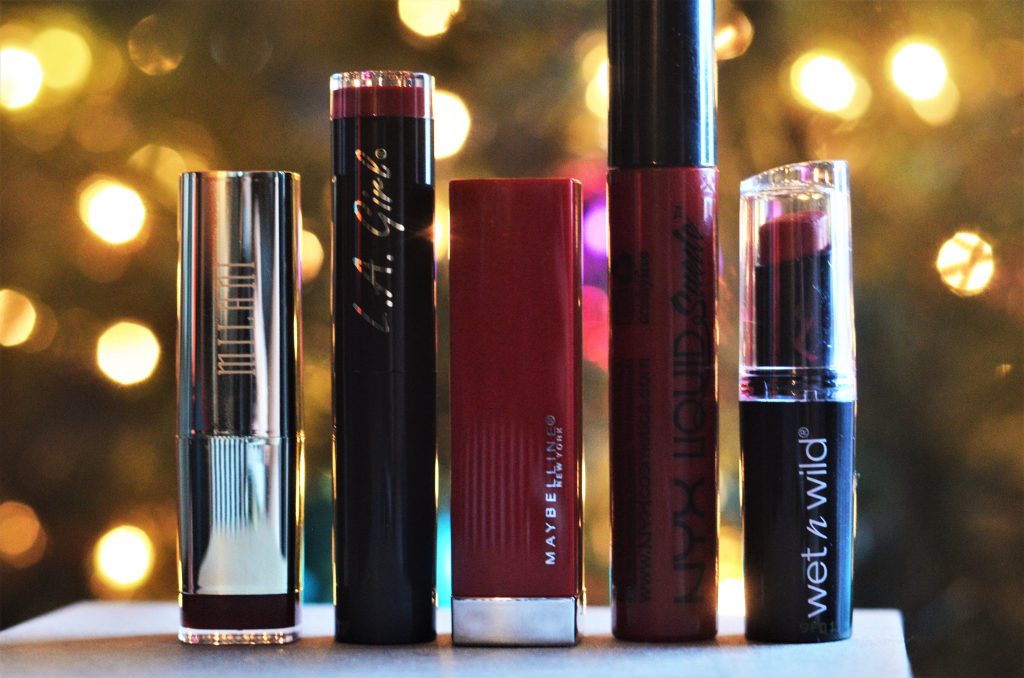 I would consider this the mildest (but still a classic red lipstick) of the bunch. Milani makes great lipsticks- I've always been happy with their formula. The shade is just like its called… the best red shade. If you've spent any time with makeup or even painting, you'll know there are actually many different shades of classic red. Some are bluer, some are more orange toned. This Milani lipstick isn't overpowering but has a nice pigment of red. I was actually surprised- it wasn't overly opaque but would be perfect for those who don't like intense lip products or are new to wearing a bold red lip.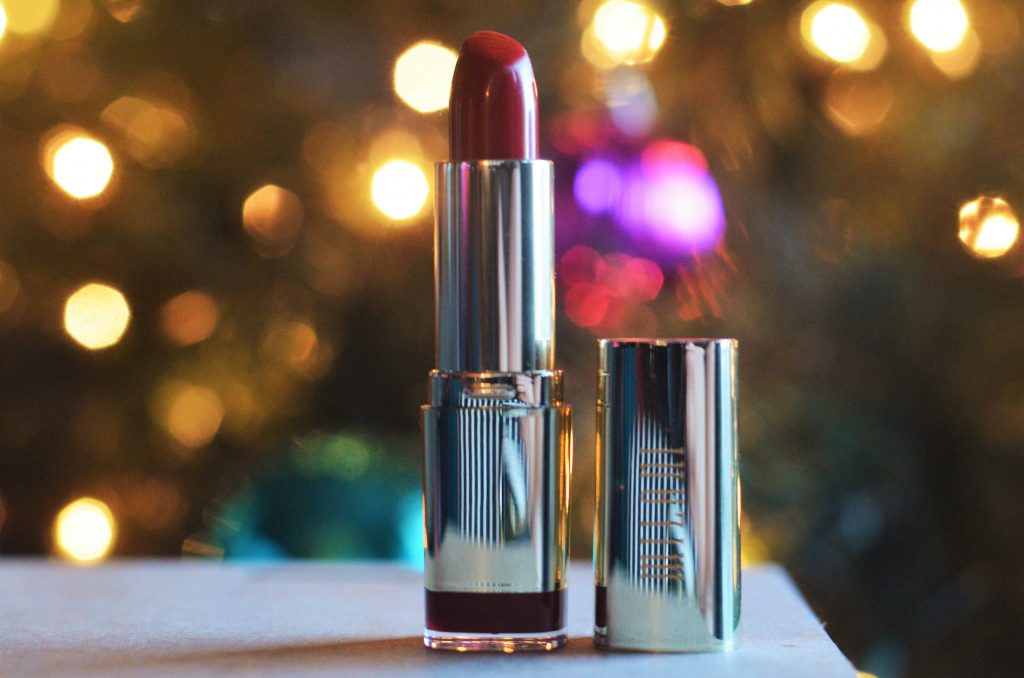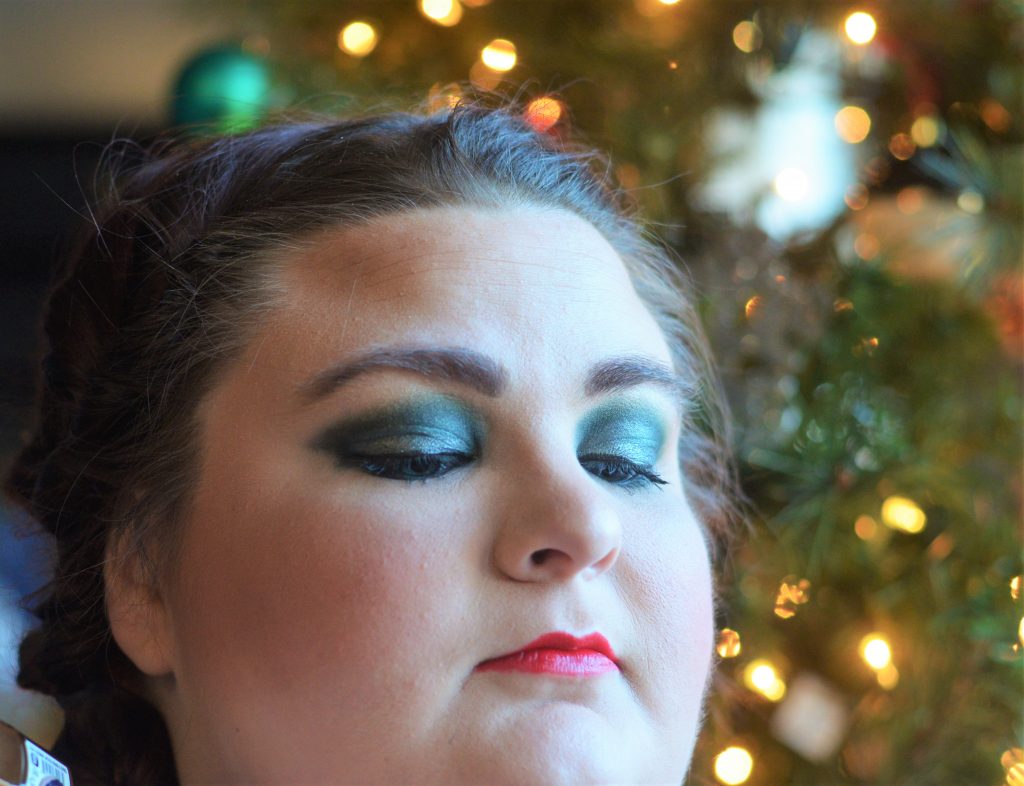 Drugstore Holiday Red Lipsticks under $7 || Blogmas
Click To Tweet
Now, this Wet n Wild lipstick is the perfect example of "you get what you pay for" and when I remind myself that this is a $2 lipstick; considering that, it's a pretty good buy! I was originally pretty unexcited by it but this would be a great shade for people who just want a little bit of red color without being too opaque. I will say that this shade is a little on the pinker side of red but still a nice red shade. If you don't like to spend much on makeup and prefer a lighter coverage of lipstick…this is a great one to try!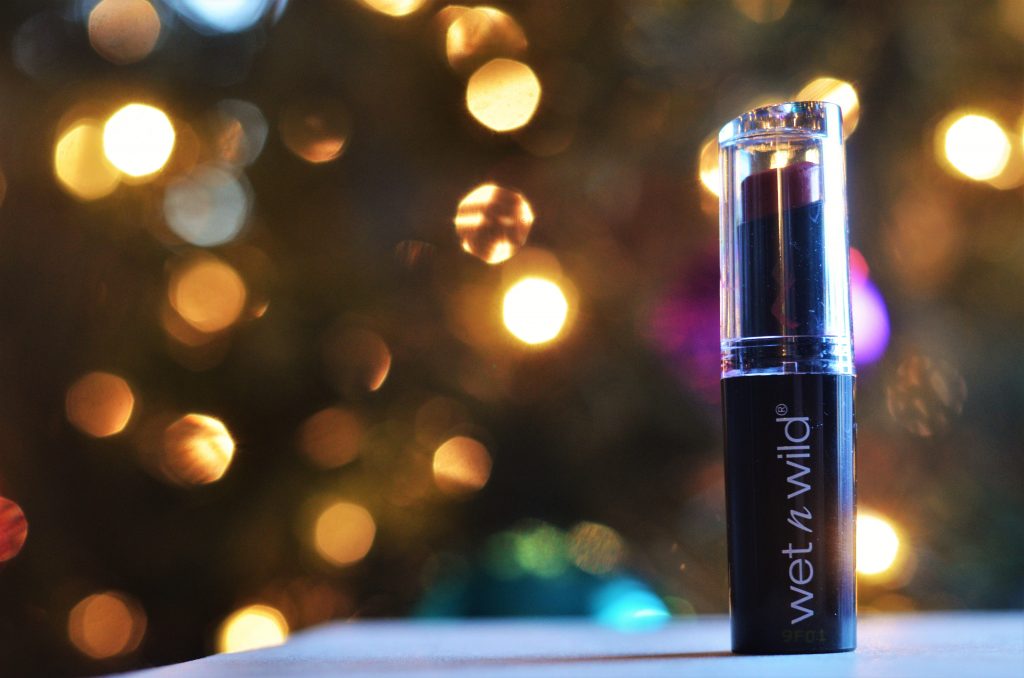 You should be able to tell by the pictures, this lipstick from Maybelline is much more opaque and bolder. I have loved the Color Sensational lipsticks for years so when I decided to do this post, I knew I wanted to pick one of them to share. I, personally, would consider this a satin finish. It's not glossy by any means but it isn't flat matte either. I did notice that this one tended to want to bleed a little. You can tell in the corner of my lip where I had to work to get it off my skin where it bled. But this can be easily solved by using a liner. Wet n Wild sells a good but really cheap red lip liner that would work perfectly with this shade. This is still a gorgeous shade just take the application a little slower than a typical gloss or chapstick.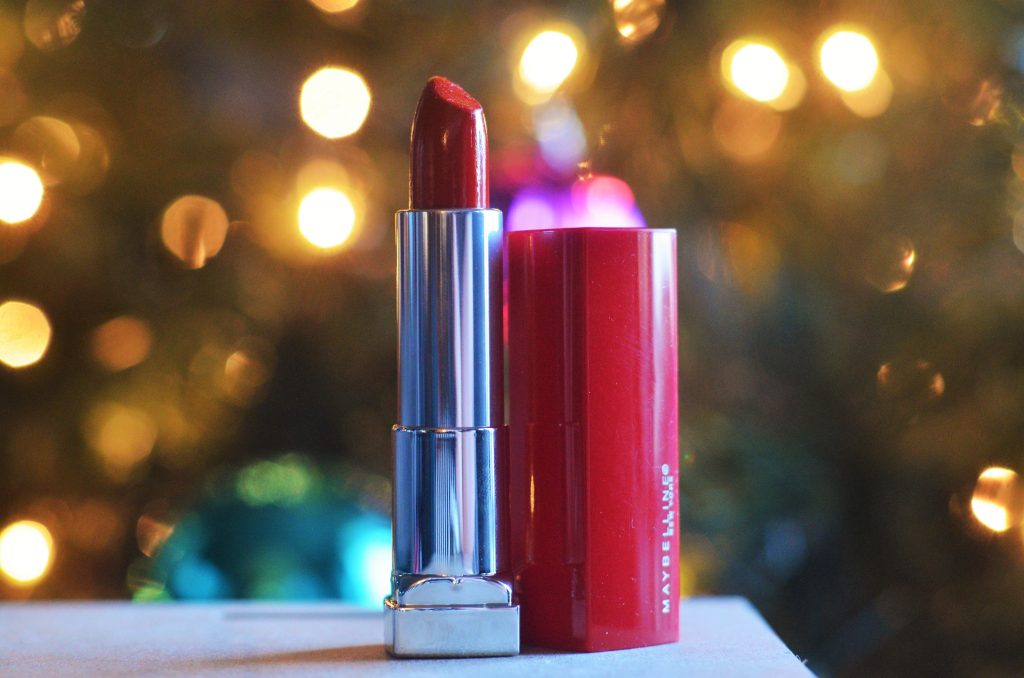 The L.A. Girl lipstick is matte but has a great color payoff. This shade is a little darker than the other shades, which I like. I think the slight dark tint to it adds a little dimension to your look. It applies well and doesn't seem overly drying. I was pleasantly surprised by how well this cheap lipstick performed. I would love to try out some more shades in the future. But I knew this was an inexpensive brand…so I had to include it in my drugstore holiday red lipsticks post. This shade is also one of the only true matte shades in the bunch. From far away, this color can look a touch rusty, but it's just the lighting. Overall, a great and cheap red lipstick to wear for your holiday parties this year.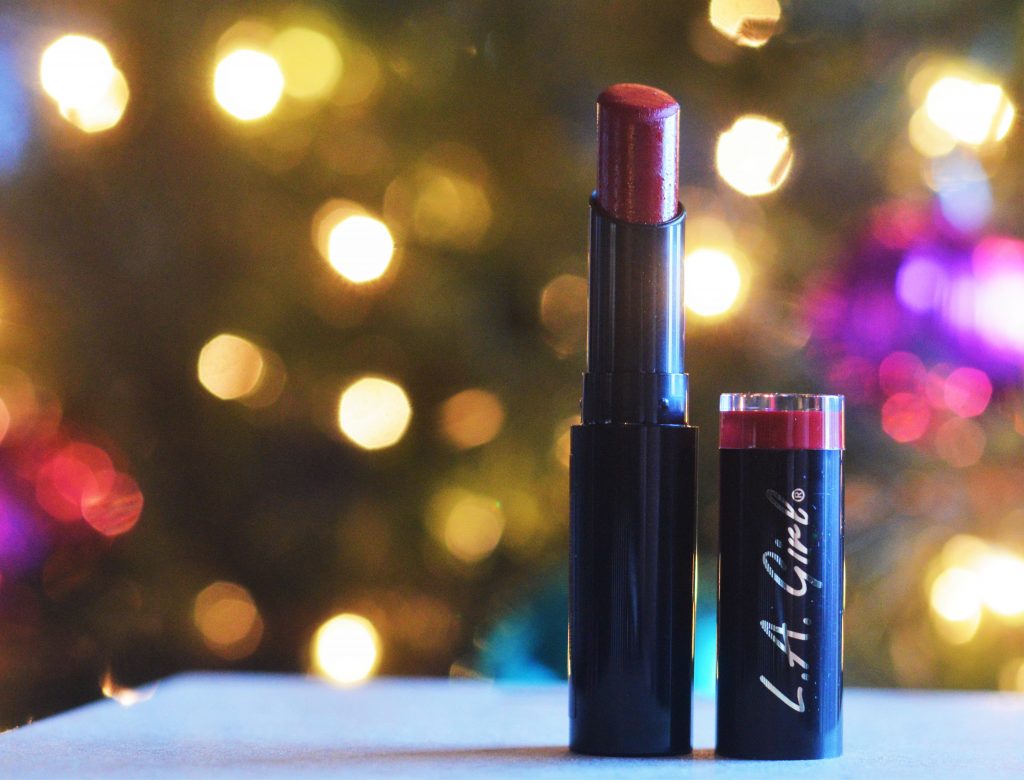 Now, I know that this isn't a true lipstick…it's a liquid lipstick. However, this is an amazing lip product and has a perfect red shade for the holidays. It's long-lasting, opaque, and a universally flattering red shade. It is probably the longest-lasting product on this post because it is a liquid lip. It's one of the few lip products that stay on for any length of time on me. This is right at the limit for the post at $7 but it is worth it! Also, Ulta puts these on sale all the time, so keep an eye out. Honestly, this is truly that classic red lip product that I think everyone needs in their collection. The applicator is a doe-foot that allows you to get clean and straight lines on your lips.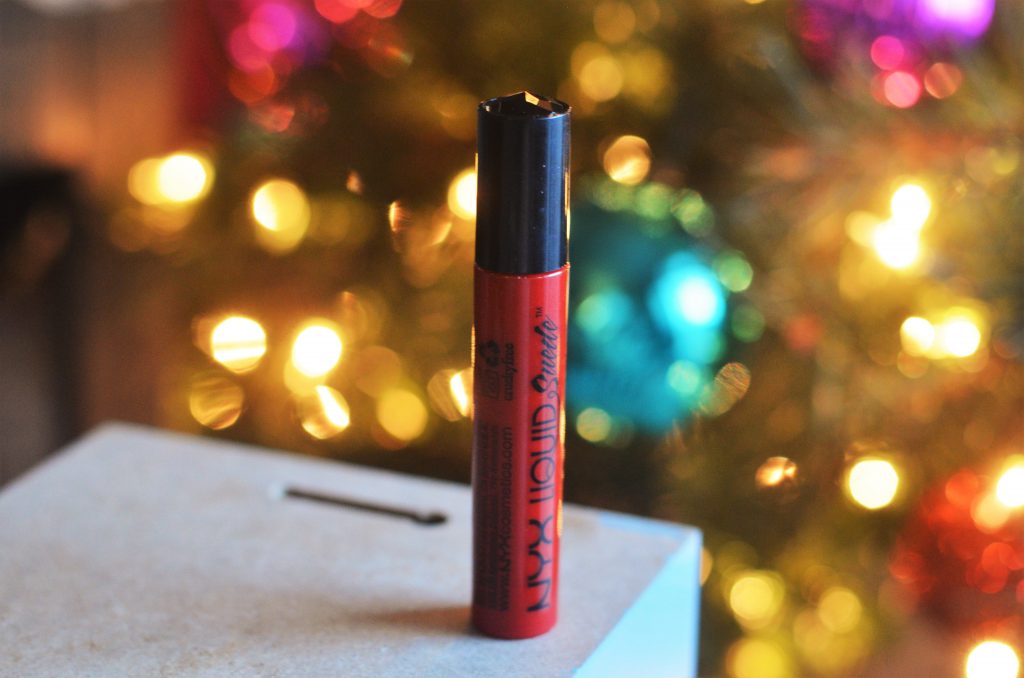 Friends, do you feel prepared to hit your holiday parties and events with the perfect drugstore holiday red lips? Hopefully, this post has been helpful for you. If you try any of these lip products, tag me in some pictures! All these products can be found at Ulta or Walmart.