Yep, you read that right, friends! I'm sharing a gorgeous green holiday eyeshadow look that is only 3 steps! I know sometimes I share a bit more complicated makeup looks and I actually have a lot of readers that don't wear that much makeup or are looking for simpler looks. So, I bring you, easy green holiday makeup look that anyone can achieve!
Ya'll voted on which color/theme of eye makeup you wanted this year for my holiday makeup look and you chose green. Now, I've searched high and low for the perfect green eyeshadow that was affordable and you have easy access to. I will be using a palette called Dark Magic from the Morphe Jaclyn Hill Vault. This palette is available online and in stores at most Ulta's…better yet..it was only $15. This post is all about achieving that easy (and only 3-step) green eyeshadow look.
Easy Green Holiday Makeup: 3 step eyeshadow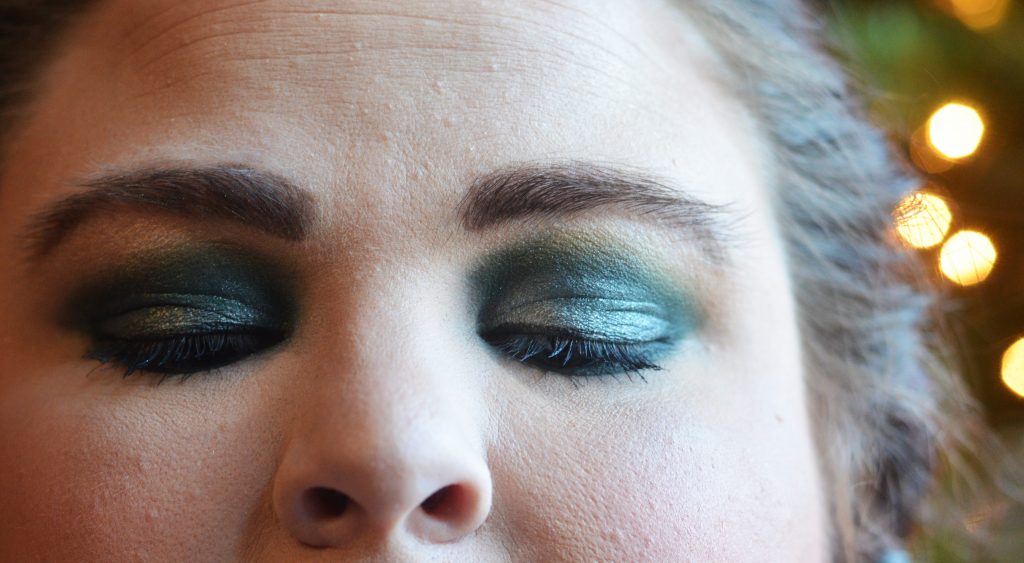 Seriously, friends, this eye look takes me like 5 minutes! I don't even use a primer on them or a base shade. I just get right into the shadow colors and get to work. My goal was to make this as easy as possible for even my makeup newbies. And you can replicate this look with any similar shades of a color. I hope this is an easy and helpful and easy green NYE makeup.
Easy Green NYE Makeup || 3-step eyeshadow! Great for newbies and makeup lovers. #makeup #makeuptutorial
Click To Tweet
What you'll need for the eyeshadow look
For this stunning green look, you will literally only need one palette and some brushes. I didn't even use eye primer because I am trying to make this as easy for makeup newbies as possible.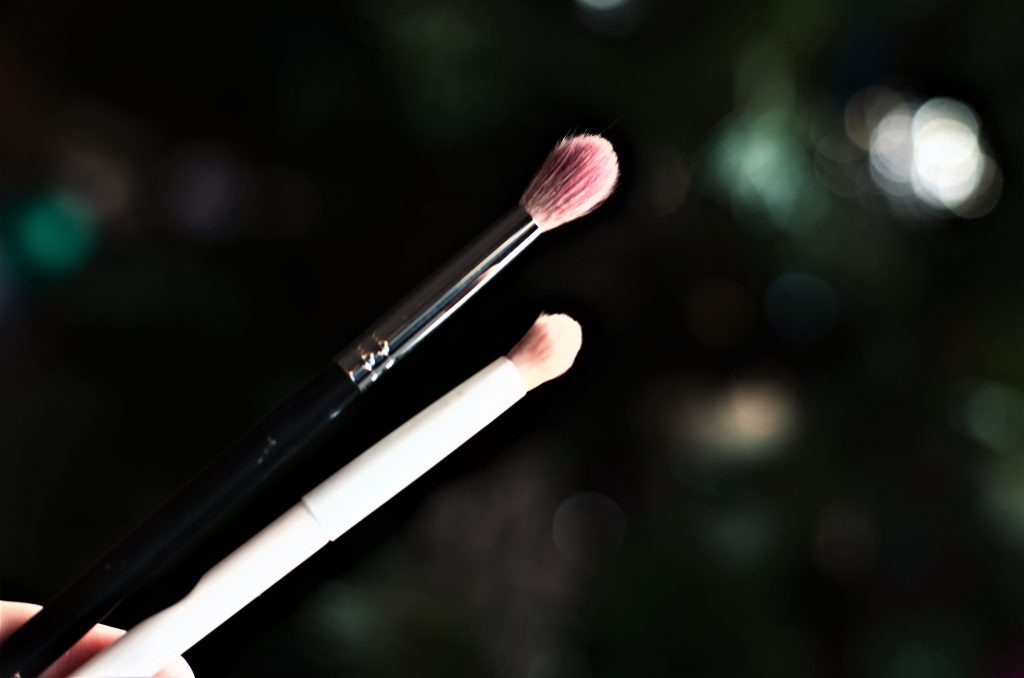 3 step eyeshadow tutorial
Below I will list the 3 easy steps to achieve this eyeshadow look. I have also included a picture of the palette and labeled the shades with what step it corresponds to. Hopefully, this isn't overly confusing. I will do a Facebook Live tutorial as well and the link will be at the bottom! So if you like visual tutorials, keep scrolling!
Step 1 – Put the deep green shade all over the lid. Seriously, just slap it on there, friends! Take it to the crease or a little above. Make sure it is good and opaque- pack on that color!
Step 2 – Take that lighter green shade and blend it over the edges in the crease to blend out that darker green shade! The lighter green will help soften the edge of that darker shade and help it blend seamlessly into the crease. Work that in until the shades blend without any harsh lines.
Step 3 – There are 2 options for #3. Add a little pop of shimmer on the lid! I've done it with that deep green shimmer shade OR that silver/champagne shade for a little different look. All you have to do is put it on the small part of the lid so the shimmer makes it pop. You can also use glitter glue or concealer to make that glitter show up more…but that's just an idea!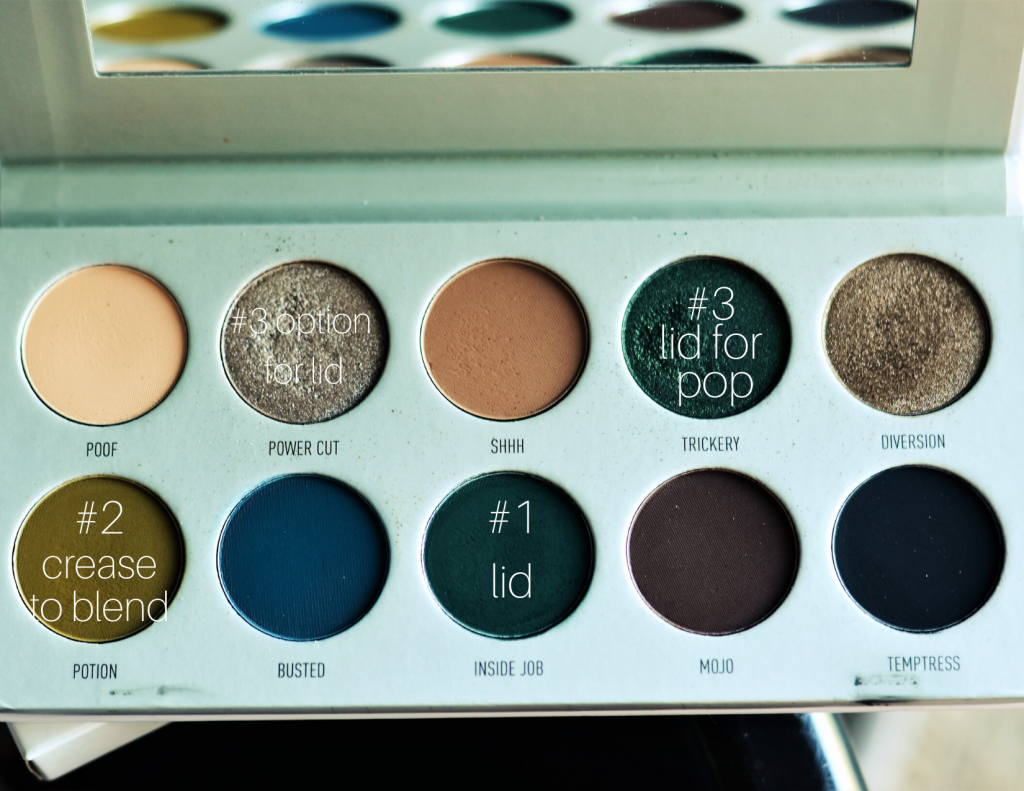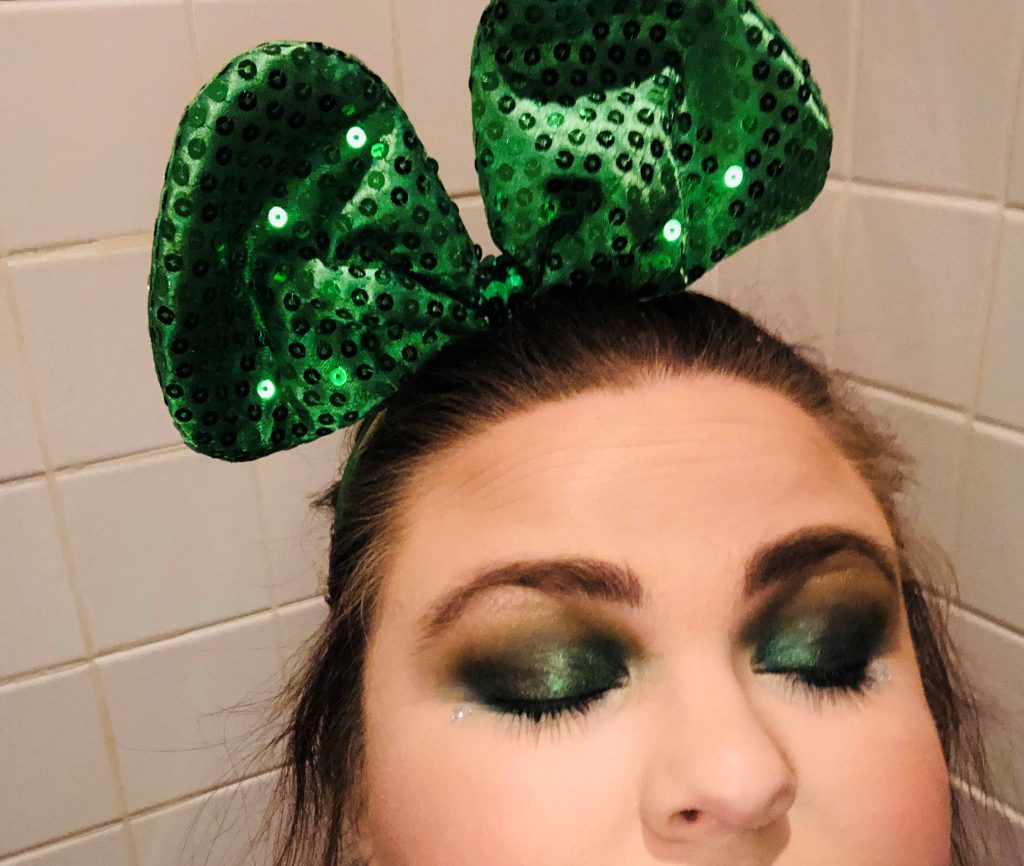 That is it! Seriously, so easy. The most "work" is just blending out those edges. That is the only part that might take a minute or two because you never want hard lines on your eyes…you want the colors to fade out on your eye.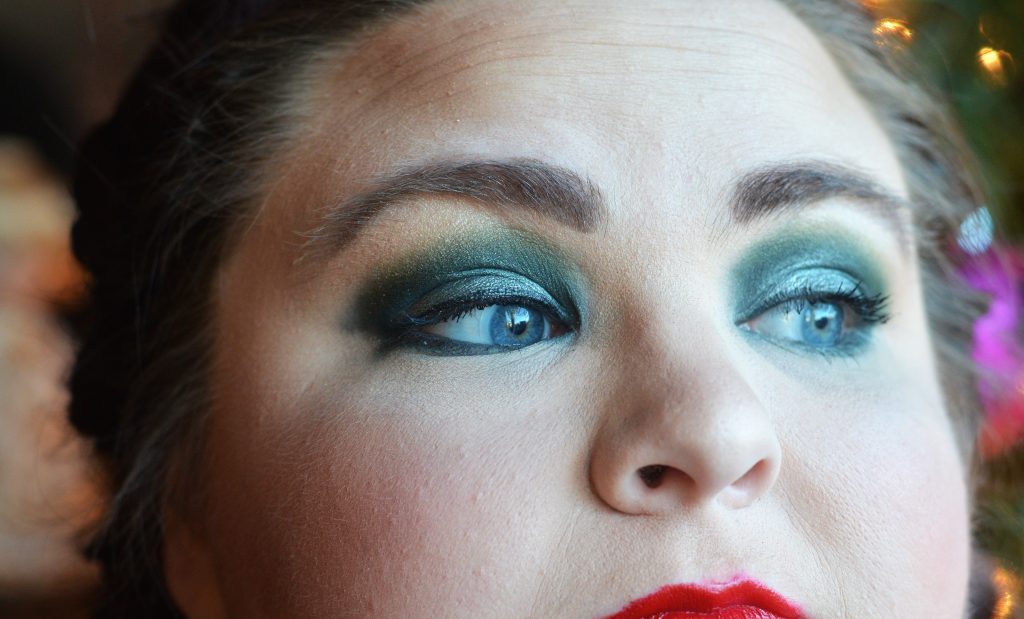 Whether you use this Easy Green NYE Makeup look actually for NYE or New years, let me know if you try it! I'd love to see! It is a great look to wear anytime you want to add some color to your makeup.