If you are in America, you know that with Christmas comes one major thing…all the Christmas Bath & Body Works products! Most wait for the day of their release and try to stock up on their favorites! Not only does Bath & Body Works release great lines and specialty fragrances at Christmas… but they also offer a lot of great sales.
And who doesn't love a good sale? Right! Well for blogmas this year, I wanted to share a small little Bath & Body Works haul of some of the holiday products that I wanted to try. Personally I love their foaming hand soaps and the hand sanitizers the most, so I grabbed mostly those! Last year I did a post that included some BBW candles which they are widely known for, but this year I wanted to do a whole haul for you. I'll let you in on a little secret, I don't really buy BBW candles anymore. I'd rather buy their other products because I prefer candles from Walmart and TJ Maxx more (they burn longer).
Anyway, all that to say…I bought some holiday stuff at Bath & Body Works and wanted to share my haul and first impressions on the products. Keep an eye out on their website, they off tons of sales right now. I got $10 off $30 plus some other sale prices on this haul.
Holiday Bath & Body Works Haul || Blogmas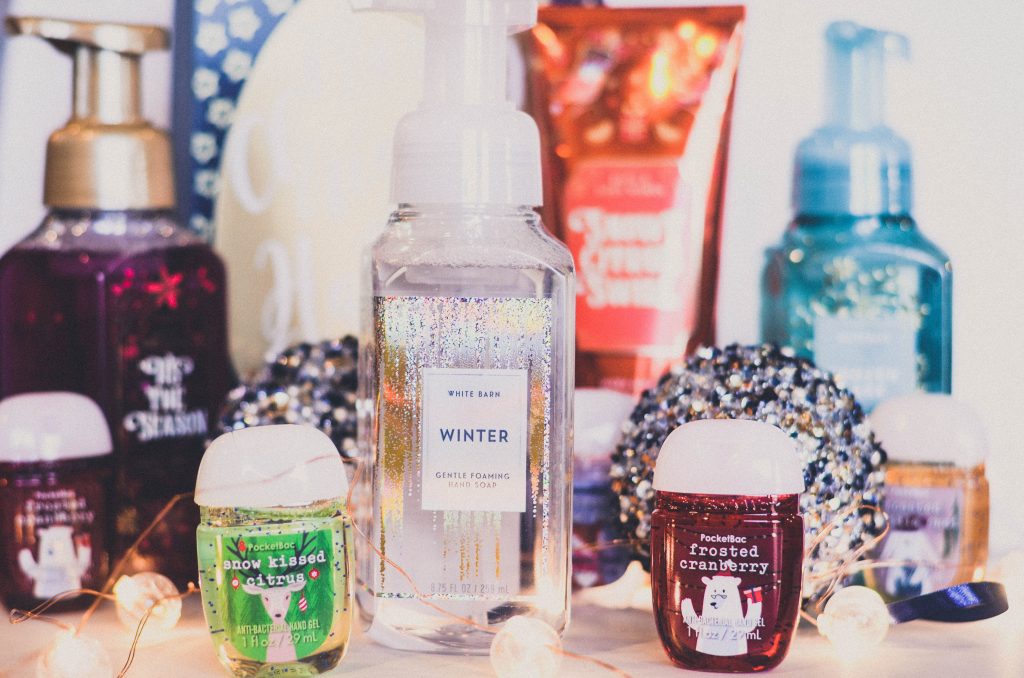 If you are familiar with BBW holiday collection, you'll know that 'Tis the Season is a big holiday fragrance for things like soap and candles. It is infused with the classics such as clove and cinnamon. It has just enough holiday smell without being too overpowering. Especially as soap, this is the great hint of Christmas you want for the season. Personally I don't really like the vanilla or peppermint smells so something like 'Tis the Season is a great way to get that holiday smell without the stereotypical vanilla bean or similar.
"Christmas smells like a spiced holiday mix of red apple, ground cinnamon & clove"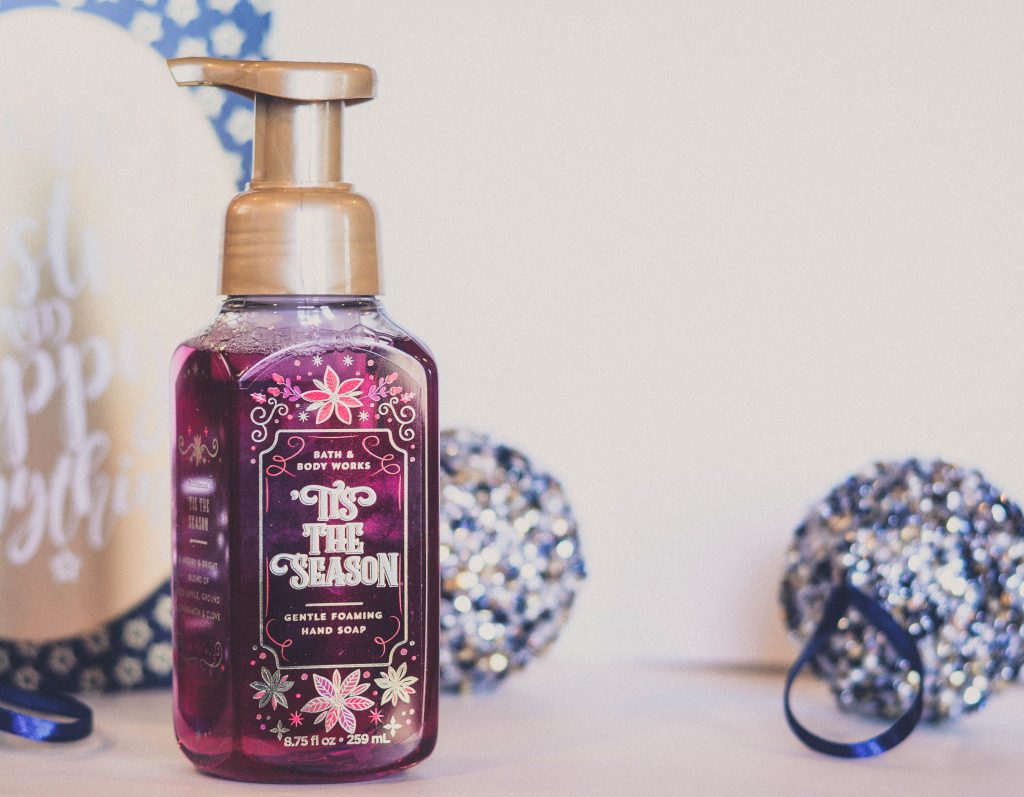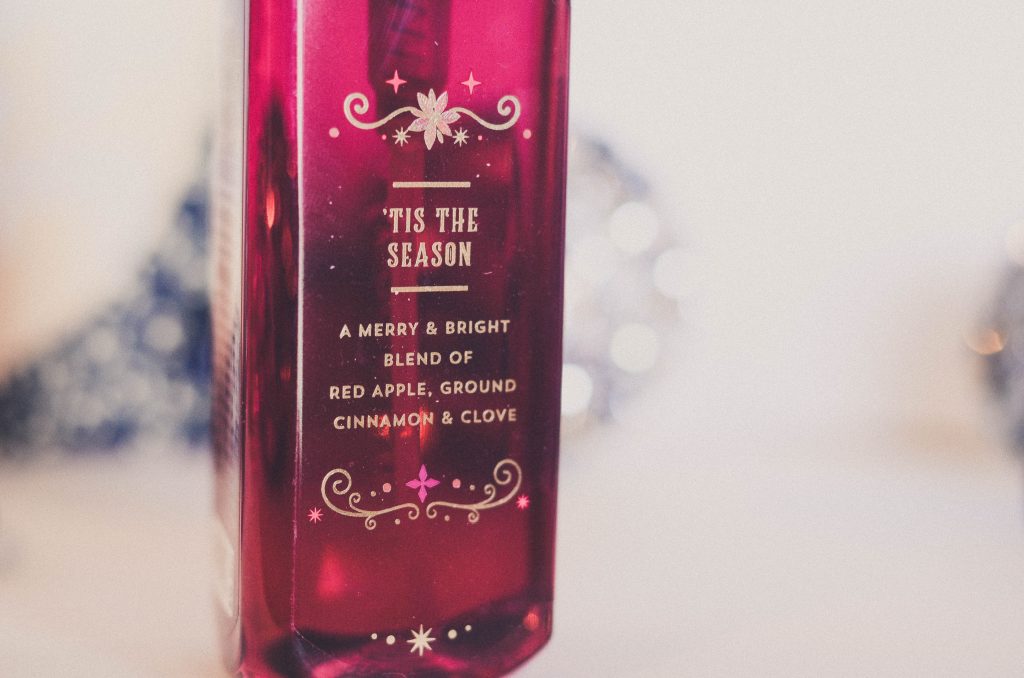 Holiday Bath & Body Haul! Soaps, cream, hand sanitizer, and all the smells of Christmas! #bathandbody #haul
Click To Tweet
Another foaming hand soap, surprise, surprise. But this one is infused with orange and balsam. It's a great mix of slight fruity, earthy, and very familiar holiday smells. I also really loved the packaging of this bottle- very sophisticated and classy. It's great for leaving in the bathroom even for holiday parties. This is also a very good gender-neutral smell that would work for all guests. I know my dad hated when we bought really flowery smells for the bathroom!
"Christmas smells like a bright, wintertime arrangement of spiced orange, fir balsam & clove buds"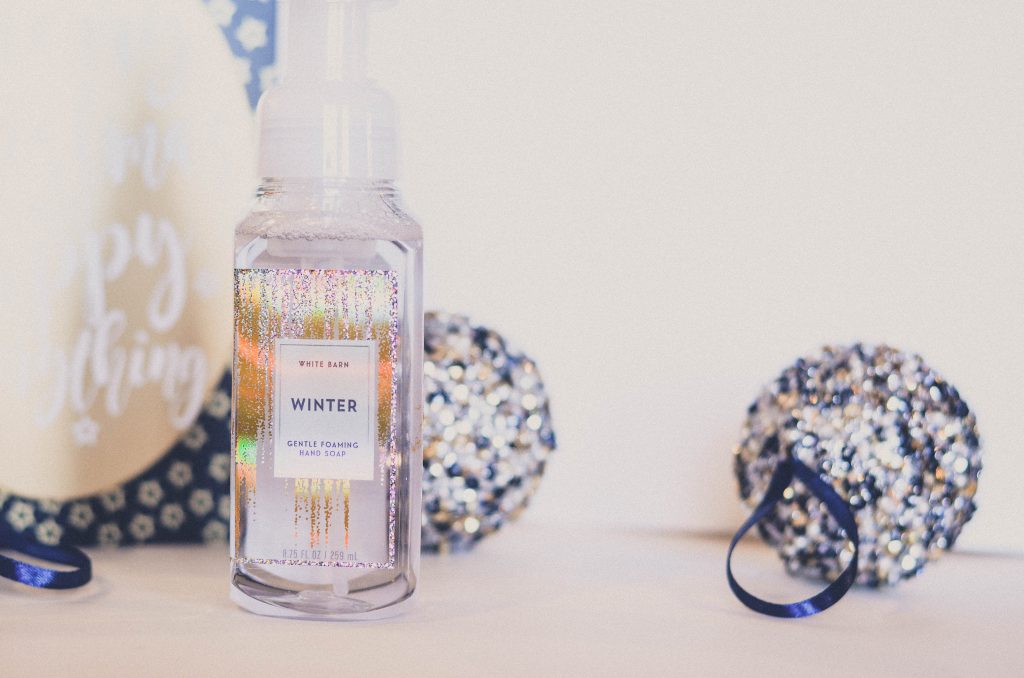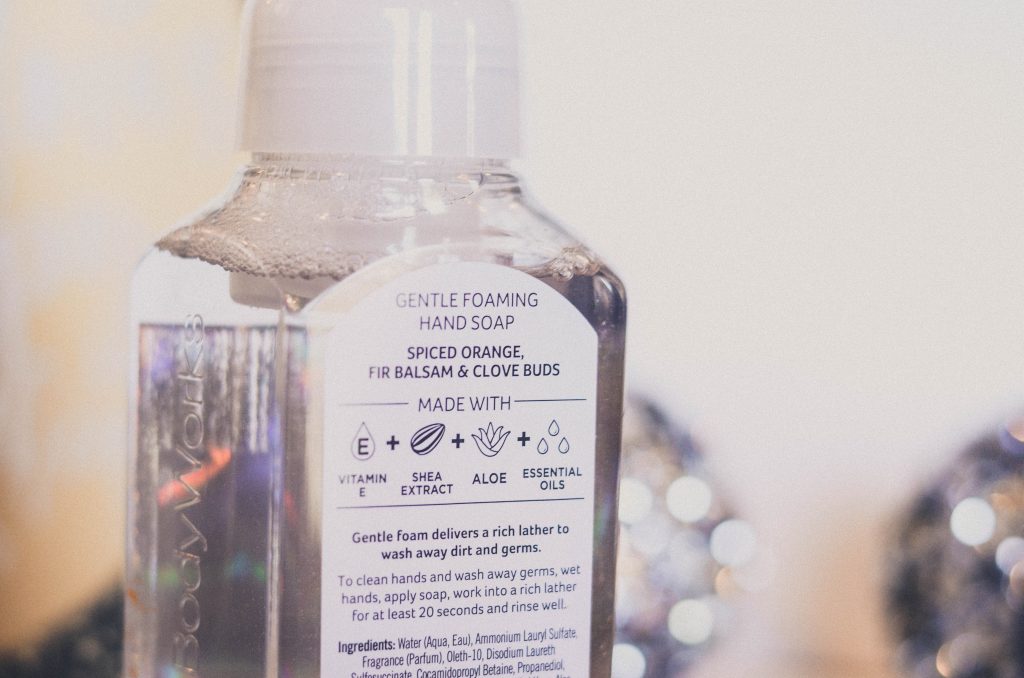 Don't you love these vague titles? Like, I'm not sure I know what a frozen lake really smells like, Ha! Anyway, this one has a crip, fresh smell that includes cypress and eucalyptus. I love eucalyptus in bath and body products- it gives it such a fresh smell. Also, this is another really nice packaging that would be easy to leave on your counter. BBW has really stepped up its packaging game in the last few years!
"An invigorating mix of frozen cypress, eucalyptus & juniper berry"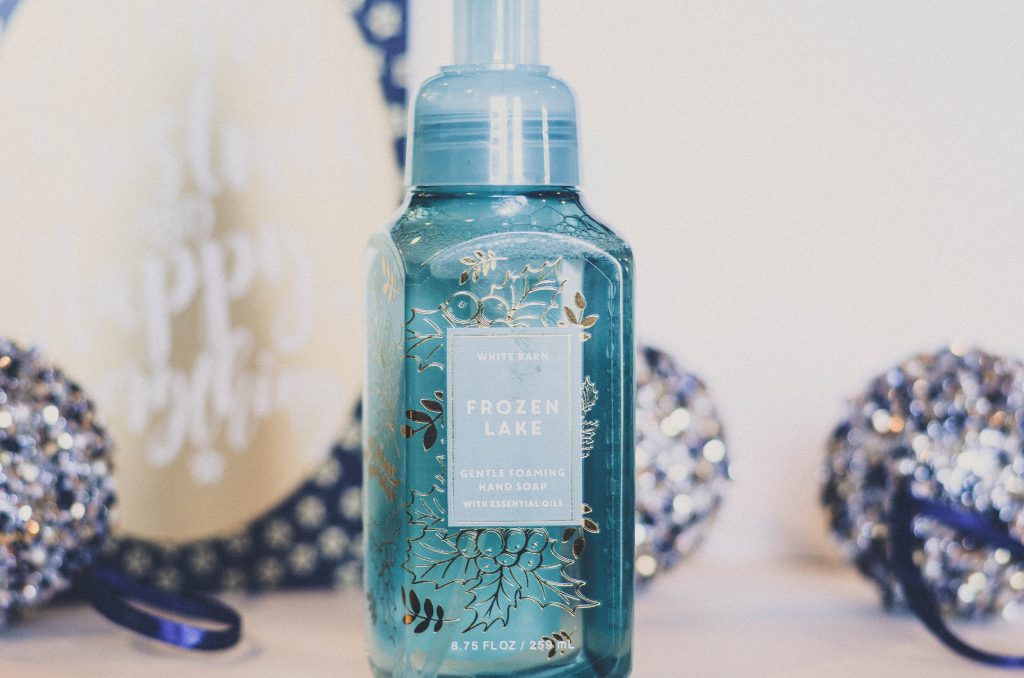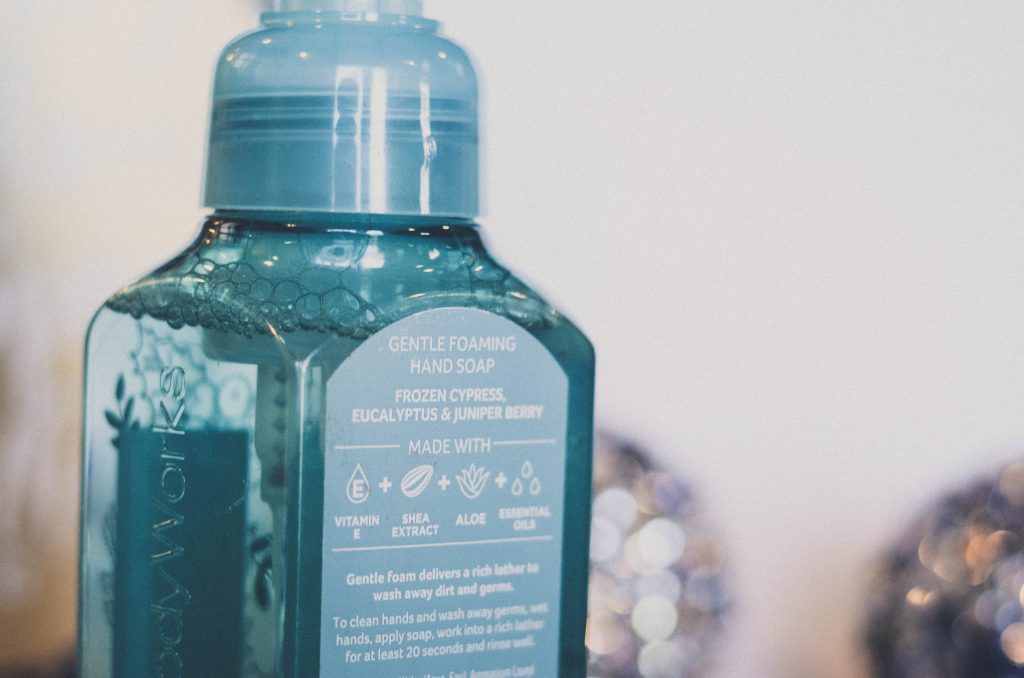 The Snowy Citrus Swirl sounded like a perfect scent for me! It ended up being a little too sweet for me but it isn't too bad- I'll still use it! I just wish the citrus would have been a little stronger than the vanilla. This is their body cream which is so thick and luscious. While it is thick it isn't oily. During the winter months especially, I am extremely dry and really need that extra moisture of cream instead of just a lotion.
"Christmas smells like a merry & bright twist of chilled tangerine, whipped marshmallow, creamy tonka bean & fresh vanilla"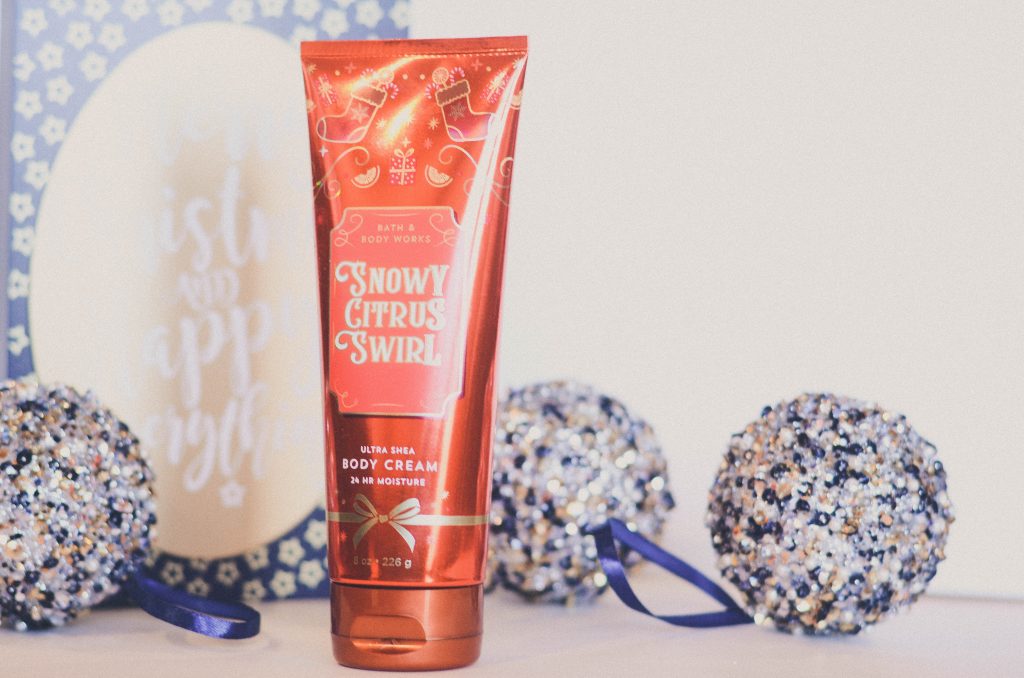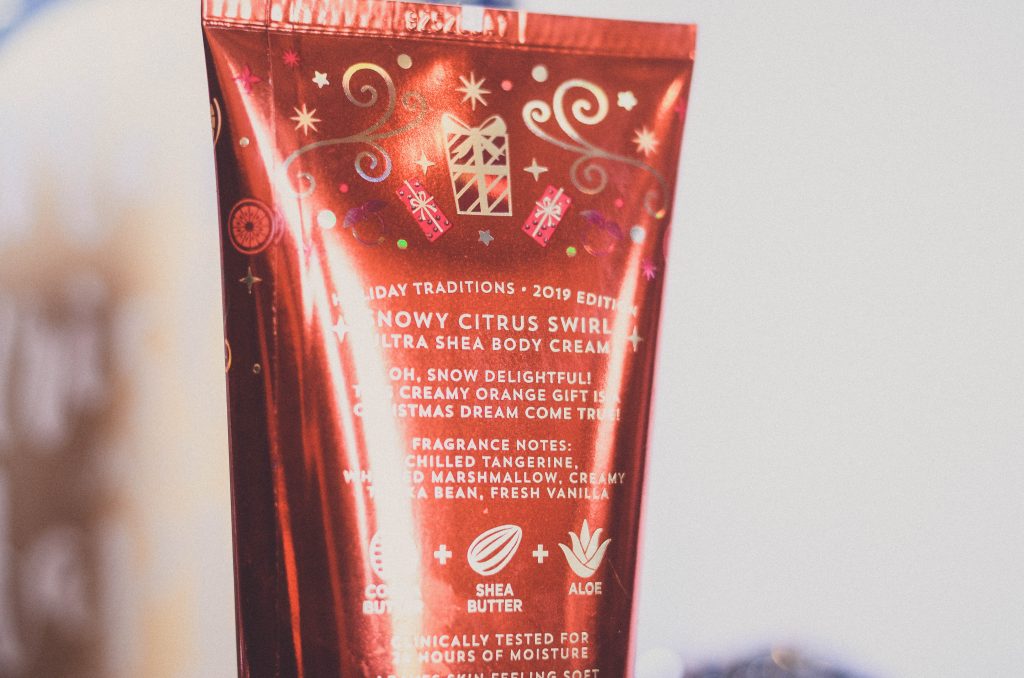 Anyone else have an obsession with these hand sanitizers? First off, love the cute packaging-it's small but they actually last pretty long if you use it conservatively. Second, I love all the scents! I'm always impressed by how they actually all smell differently. The formula is great- it doesn't dry out your hands. It's definitely not like hospital-grade sanitizer but it does a great job and doesn't completely dry you out.
Includes Toasted Vanilla Chai (1), Frosted Cranberry (2), Snow Kissed Citrus (1) & Fist Snow Fall (1)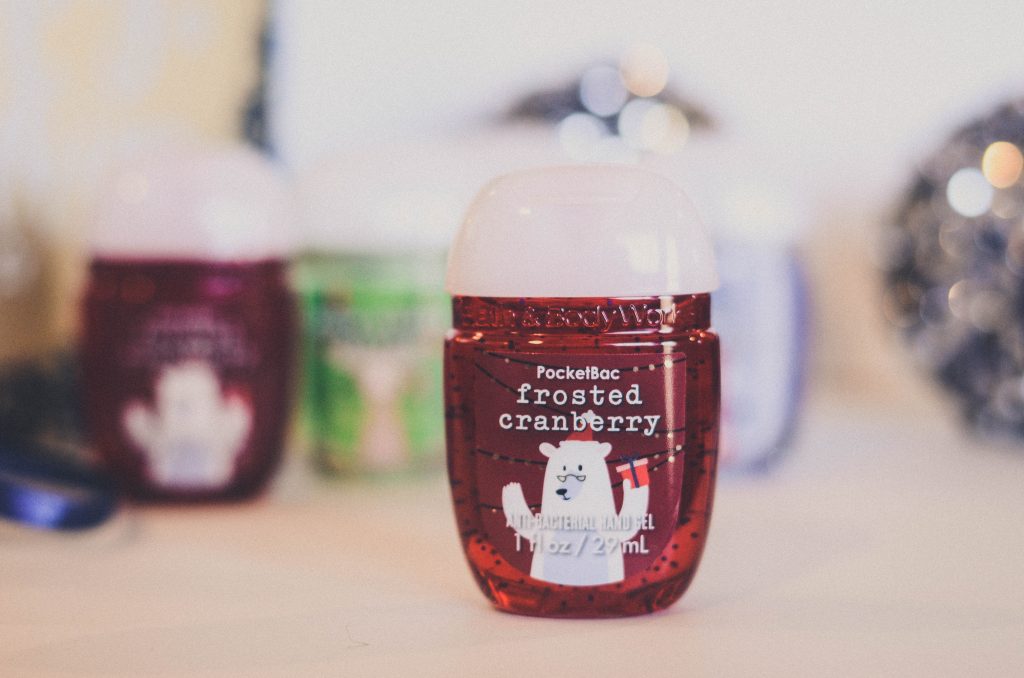 Even if you're like me and don't like the typical Christmas scents like peppermint or vanilla, Bath & Body Works still has some great holiday scents! These are just a few of the things I grabbed this year, have you bought any of their holiday products? Let me know in the comments what you've tried! XOX