Disney+ launched just in time to take advantage of those holiday movies! We, of course, purchased a subscription to Disney+ because we are Disney fanatics. I have been reliving my childhood and teen years while watching all my old favorites. But when we first started using Disney+ I noticed they had a lot of my favorite holiday classics. So today for blogmas, I'm sharing a few must-watch Christmas movies on Disney+.
There are many more holiday TV shows and movies but I picked 8 of my all-time favorites to share with you. Most of these are classics and have probably made an appearance on previous blogmas posts. But I wanted you to know what good movies are on the actual Disney+ streaming app.
8 Christmas movies on Disney+ || Blogmas
Ahh, probably one of my all-time favorites. My sister and I can quote this movie…and we do…all year round! If you were a 90's girl, you probably had the biggest crush on JTT, I know I did! I was so excited about this being on Disney+ because we literally cannot find our DVD copy anymore. We didn't get to watch it last year! Anyway, if you've never seen this…you must!
Another classic in my book! I remember watching this from such a young age and it is still a favorite. If you love Christmas and the muppets…it's a match made in heaven. A fun twist on the classic Christmas Carol. Have you ever seen this? It is by far one of my top Christmas movies on Disney+. Side note, a lot of the muppet movies are on Disney+ as well.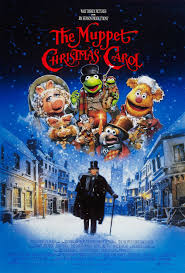 I was really hoping that Disney+ would include this Beauty and the Beast holiday special! It doesn't get a lot of attention but I think it was a great holiday compliment to the original movie. It takes place when Belle is still required to stay in the castle but they're starting to fall for each other. You're introduced to a few new characters as well as new music. This is a great Christmas movie for kids and kids at heart, like me.
I was absolutely thrilled to see this when I was searching for Christmas movies on Disney+ because I loved this when it aired on ABC Family years ago. Such a cute, classic little romantic holiday movie. The girl relives the same day over and over again in where she has a blind date. I'm sure you can guess how the rest of the movie goes, but it's still a cute movie.
Technically, when I'm writing this I haven't seen this yet. But I was so excited to see it that I had to include it on my post of Christmas movies on Disney+. I love Anna Kendrick and Christmas movies so I have a feeling this will be pretty good. I've heard a lot of people saying it was a good movie and that we should watch it!
All three Santa Claus movies with Tim Allen are on Disney+! I mean, is it Christmas without the Santa Claus movies? All classic in my family. which one do you prefer? I actually really like 3- but all of them are really cute and great for all ages. Disney did a great job of making these movies great for a wide range of ages so a whole family can enjoy.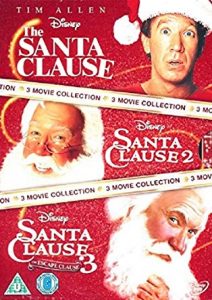 I actually never considered this a Christmas movie until a few years ago. It was like I rewatched it for the first time and realized how adorable and funny it was. And who doesn't love to watch this classic? There are so many hilarious moments that are so well-known and quoted all the time.
Lastly, a little Disney short film. The classic Christmas Carol with a Mickey cast, of course. It's less than 30 minutes but it's one of the first Christmas movies I ever remember watching. I will say the ghost of Christmas future part is a little scary, or at least, that's how I remember so keep that in mind. But it is so cool to see classic Disney characters like Mickey, Minnie, Goofy, and more as the characters in the Christmas Carol.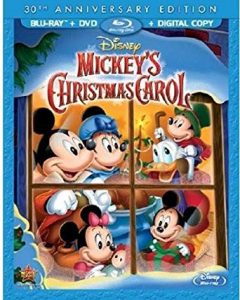 These are just a few of my favorite must-watch Christmas movies on Disney+. I know there are many other good ones on there. What movies have you watched from Disney+ so far? I'd love to know what your favorite holiday movies are- let me know in the comments.