Finally, I'm back with another beauty empties! I have finally made it through some of my makeup and skincare and I cannot wait to share them with you. Beauty empties are always a fun post because it shows what I actually took the time to finish! Let's be honest, how often do you really finish a whole product? I know I don't very often!
These products are things I loved enough to actually finish. I'll also be sharing whether or not I plan to repurchase the product. I think that gives some good insight to my actual thoughts on the product. If I've both finished it and plan to repurchase, I must really love the product!
Beauty Empties Fall 2019
Beauty Empties! What products have I used up lately? #makeup #beautyempties
Click To Tweet
I know this sounds ridiculous…but I just recently finished my first tube of Shape Tape. Yep, I said my first one. This first popped on the blog back in my January Favorites 2018 and I just finished that tube. It lasted me that long! It really doesn't take much product at all to cover my under eyes, so a little goes a long way.
I've done some research into expiration dates of this but haven't found a clear answer. From what I can tell a year is about the common answer. I've had this tube for a little over a year but it's been empty for a few months…I just had to wait for more products to do this post. So I probably used it for a little over a year…and I didn't have any bad reactions. I did, however, keep it in a temperature-controlled area and tried to keep the applicator clean. But all that to say, Tarte Shape Tape is worth the money. It might be pricey, but it lasted me over a year so I definitely got my money's worth. And, will I repurchase? I already have! Ha!
Repurchase? Yes, already have!
I purchased this powder after I finished my Laura Mercier powder and I was pleasantly surprised. This powder was a really close dupe to that high-end powder! I have the shade Fair and it is perfect. The powder is very fine and soft. You don't need a lot- at all! I love using this all over my face but especially to set my undereye concealer. It melts into my skin instantly and doesn't allow much creasing. It is a really cheap but great quality powder. I highly recommend this powder! As I said, it reminds me a lot of my Laura Mercier powder.
Repurchase? Yes, absolutely!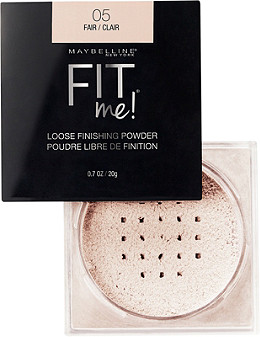 I only had a travel size of this spray…but I still finished it- every last drop. This was one of the best sprays I have used. The spray itself was light and refreshing and the smell was amazing! It has a really light, coconut smell to it. It smells much better than the All Nighter setting spray. The Quick Fix spray is a priming spray so I always used it as soon as I sat down to do my makeup. Sprays are one item I can never really tell if they're working. But I still love using them! The full size of this spray is pretty pricey…but so far, it seems worth it. I bet it lasts longer because it doesn't take much to spray across the face.
Repurchase? Thinking about it- most likely going to watch for a sale and buy it then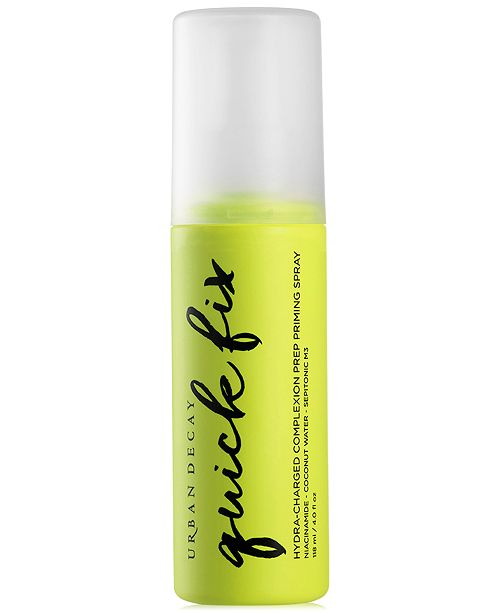 The pore eraser primer was just in my September Favorites so I obviously enjoy the product. Primers are a lot like sprays…it can be hard to tell if they're actually working or not. But this seems to smooth out my pores fairly well. It keeps my makeup on for a long time and my makeup applies so smoothly over this primer. It's a small package so it goes fast. The primer is a silicone-like primer so it's clear and feels like velvet on your skin. Overall, this was a good primer. I'd love to keep it around.
Repurchase? Yes, super affordable and works well
Apparently, I have been loving Maybelline lately! If you haven't tried the Maybelline Super Stay foundation, you definitely need to do so! This is a great, full-coverage foundation and to top it off- so affordable! I've heard that this can compare to the Huda foundation but I haven't tried that one yet. All I know this that it is a great foundation to have around. It blends so well and the packaging is nice. It's in a glass bottle with a pump- my favorite! I've been banging the last few drops of this foundation because it is that good. I highly suggest this awesome drugstore foundation.
Repurchase? Yes, ASAP!
This eye cream was another travel size item I actually got from Sephora Play. I love a good eye cream. For some reason, eye creams and serums make me feel really put together and fancy. Clinique has always been a favorite brand of mine. It was the first makeup I ever wore and I've tried a lot fo their skincare. I'd love to actually try the whole line of Pep Start products from Clinique. Because I have really enjoyed this eye cream. It is a simple, white formula- much like lotion. I just add a tiny amount under my eyes and use a ring finer to dab it in. Have you tried any of this line? I'd love to know what you think!
Repurchase? Yes, it's on my list to try but maybe wait for a sale