True crime. It's an obsession of mine. I think it's a lot of the writer in me, but I love the stories and trying to find justice. I've always loved it…my dad and I used to always watch the ID channel. So when I stumbled into the world of true-crime podcasts, I was hooked.
Lately, I've been opened to the world of true crime YouTubers and podcasts. For some reason, I'm only recently really falling in love with podcasts. I'm behind in the trend, I know. But as someone who loves to listen to something while I drive or clean, podcasts are a great tool for me! Typically I listen to Christian podcasts but lately, I've been venturing into the true-crime world of podcasts.
Most of the cases highlighted in these I have previously heard about through YouTube or social media. The cases drew my attention so I looked into podcasts about them. Today I wanted to share 5 of the podcasts I'm loving in the true-crime arena right now. For those who enjoy the mystery and finding the truth but don't like the pictures or reenactments in most true crime shows- podcasts are perfect for you. For the most part, these are all about the case. The details. The truth. Not about the mind of the murderer or the gory pictures.
I'm walking a line of wanting to share a bit of info about the podcast and case but not give too much away. So I think I'll just share the synopsis from the podcast menu. Let me know if you have other true-crime podcasts you think I should invest some time in!
Please note that I haven't listened to every episode of each podcast yet so I can promise but so far they've been fairly tame as far as language. Most are listed as "explicit" but that's because of the true-crime theme not because of language. Just FYI!
5 true-crime podcasts I recommend
5 true-crime podcasts I recommend || Mile Marker 181, Culpable, and more!
Click To Tweet
Y'all. This case is insane. I am 100% baffled. I mentioned this podcast in my monthly favorites a few months ago but I still had to share it again. This whole podcast focuses on one case- the death of Jaleayah Davis.
I could talk about this case for hours. It is so confusing because it's been ruled an accident but literally all the evidence obviously screams something more happened. I am normally 100% pro-law enforcement (and still am)…but this is one case that I think the police aren't doing their best. There are certain aspects of this case that they are completely ignoring when they ruled it an accident. For example, her shirt, jacket, and bra laying on the guardrail nowhere near her body. If she wrecked her car on her own and flew out the passenger side window and was decapitated by the guardrail…how did her clothes get to be neatly folded on the guardrail and her body was found mangled in the passing lane? Emily Nestor, the host of Mile Marker 181, does a good job of being objective but pointing out all the inconsistencies of this case. She has all the files and puts in a lot of good, old-fashioned detective work for these episodes.
"Murder, or a freak accident? Cover-up, or just rumors? On November 19th, 2011, after a night out with "friends", Jaleayah Davis was struck by her own car and found laying in the passing lane of I-77. Her car? Found 3/10 of a mile north of her body. Her clothes? Found laying over the guardrail. Her friends? The granddaughter of a former sheriff, and the son of a former police officer. The rumors? Running wild. Together Kim (Jaleayah's mother) and I discuss specific details of the case… which was ultimately ruled an accident by the Wood County Sheriff's Department."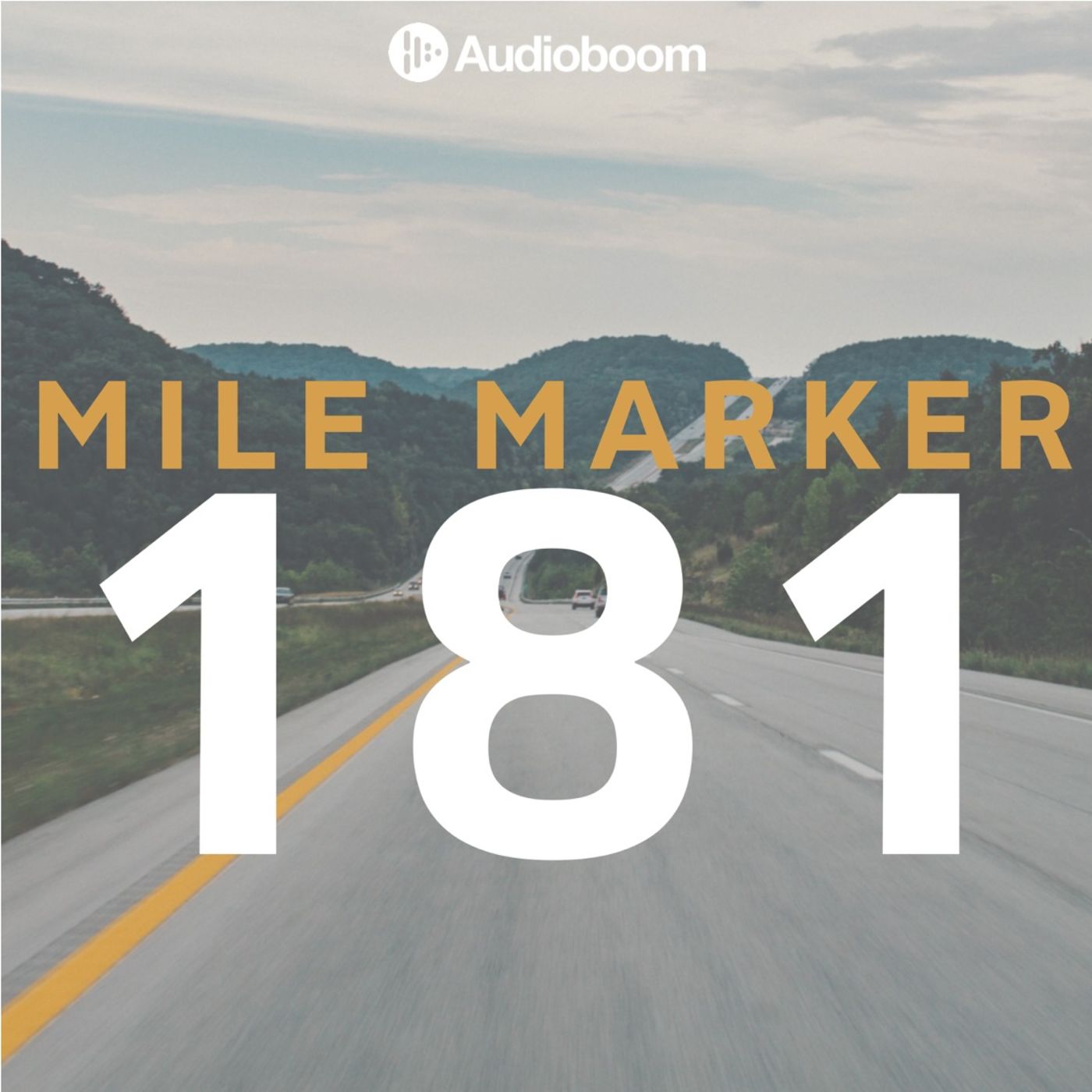 If you enjoy crazy stories and mystery but prefer a more lighthearted feel, this podcast would be great for you. I watch both Danelle and John on their YouTube channels where they talk about more serious things but the podcast is more lighthearted and will probably make you laugh. It's a way to get the crime aspect without the heaviness.
They talk about things like the worlds worst getaway where a man escaped on an innertube in a river. There is also an episode where they talk about the weirdest weapons used in a crime. I'll give you a little sneak peek, wasabi might be part of that episode. I love this podcast and how it's a little easier to listen to because the subject matter isn't quite as heavy. Things like this are great true-crime podcasts that are easy to listen too.
"A monthly podcast where two true crime YouTubers, Danelle Hallan and John Lordan, challenge each other to tell the best story about a true crime-related topic. Listeners voting online will determine the winner. New episodes premiere on the first of each month"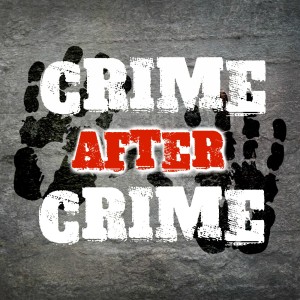 Just like the case that is centered in the podcast Mile Marker 181, this case has been horribly mishandled. Christian Andreacchio's death was ruled a suicide but evidence found in the scene speak to another story. This case is another one that will just make you want to scream. The case shares evidence and details about the case but I thought I would share just a snippet of what the case is about.
Christians body was found in the bathroom. He was slumped over the bathtub. He had a single gunshot wound to the head- entry on the right side and exit wound on the left. The gun was found on his left side between his thigh and the bathtub. Yep, you read that right. So he had to have shot himself and the gun then change sides and end up between his leg and the tub before he finished falling over it. Doesn't that just make you go, "what?"
"Culpable explores unsettled cases where the people who seem deserving of blame have somehow eluded justice. On February 26, 2014, Christian Andreacchio was found dead in the upstairs bathroom of his apartment from a single gunshot wound to the head. After a mere 45-minute investigation, local police ruled his death a suicide, despite substantial evidence that points to Christian's death not only being a homicide but premeditated murder. Host Dennis Cooper investigates and shares a compelling story about this suspicious death, the questions surrounding it, and a grieving family's ongoing fight for justice."
Sheila Wysocki is a private investigator that is the host of this podcast. She just finished season 1 and season 2 starts at the end of the month. The whole first season is about the murder of Lauren Agee. She does a deep dive into this case and share's a lot of info about the case, evidence, and interviews. The second season will be about the Christian Andreacchio case that the podcast Culpable is about.
I haven't been able to dive into this podcast very much yet, but I have seen many videos and interviews with Sheila Wysocki about the Agee case and was instantly drawn to it. My curiosity about this case peaked when I could first understand why police ruled it an accident.  But Sheila brings to light a lot of info that makes you question it. Once again, she is a professional investigator so I enjoy hearing about her process. And she's not just some random person off the street that thinks they're actually Sherlock Holmes. As a trained investigator, Sheila knows what she is doing. I'd say that this is one of the most popular true-crime podcasts that I have heard about.
"In Season One: Lauren Agee attended Wakefest in Smithville, TN with some friends. On the last day without warning Lauren's life was gone in an instant. Join Professional Investigator Sheila Wysocki as she takes back the curtain to go behind the scenes of an investigation. You decide who is telling the truth, who isn't, what happened to the evidence, and what happened with the police investigation. See what Lauren's mom, Sherry Smith has to do in order to speak for her daughter. Was it murder or a tragic accident, you decide. True Crime in real-time."
*YouTube version of the podcast*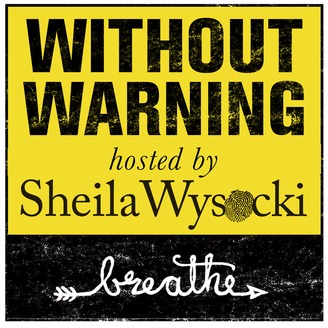 John Lordan, who is one of the hosts of Crime after Crime, is also a host of this podcast along with Gray and Mike. These 3 guys have a way of getting to the point but also keeping it fairly lighthearted. The first season of 3 Men and a Mystery focuses on one case and is another deep dive into that case. It focuses on the murders Tracie Hawlett and J.B. Beasley.
All three of these guys do either other true-crime podcasts or YouTube channels. These are three guys that really research and do a lot of work into the cases they cover. Gray Hughes does a lot of animation and recreation work and has worked with Sheila Wysocki and Crime Watch Daily. John has been on Investigation Discovery, Canadian news, and many other documentaries. Mike has done writing and research for Oxygen Network and Investigation Discovery. So these guys are skilled in what they do. The case they are discussing 2 girls that got lost on their way to a party. After asking for help, witnesses saw them leave and head out in the correct direction.  Their car was found and their bodies were found in the trunk. Even over 20 years later, this case is still unsolved.
"Long-form investigative & interactive true-crime podcast that explores one case per season, and mixes in a YouTube element in order to completely allow the audience to feel as if they are part of the investigation, and at the scene of the crime. Hosted by John Lordan, Gray Hughes, and Mike Morford."
*YouTube version of the podcast*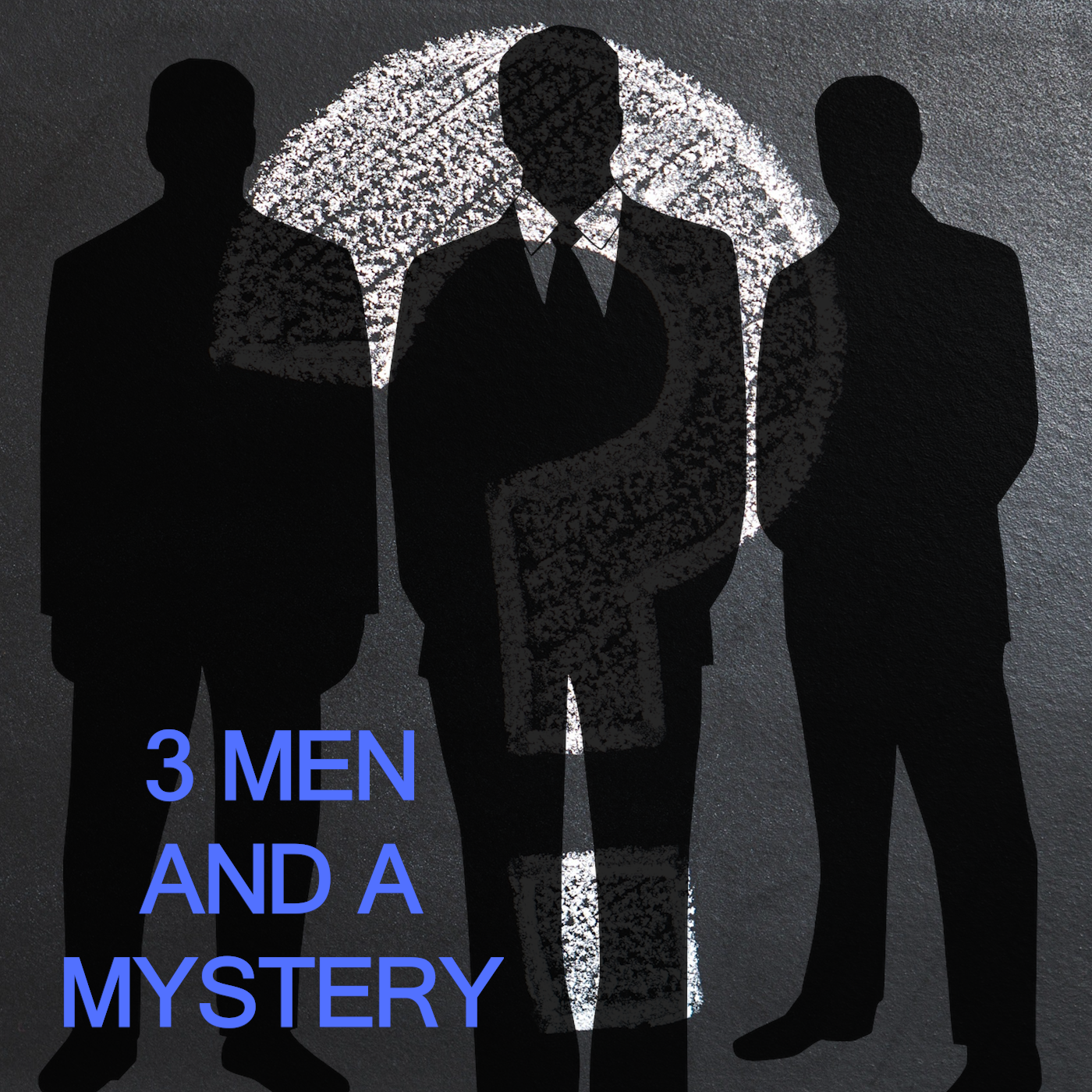 The reason I shared about who the hosts were is that I want you to see that these aren't just nobodies off the street. They're people who are either trained in investigating or does incredible research for what they share. I share that because I wouldn't want to listen to a podcast about true-crime with hosts that no nothing about what they're talking about. These true-crime podcasts are the real deal in my book and are thoroughly researched.