And onto August! Just like that, another month has gone by. For me, it was actually a pretty good month. Things are finally calming down from losing my grandma and life seems back to normal (as much as it can). So today I was excited to share my July favorites with you!
July Favorites 2019
Beauty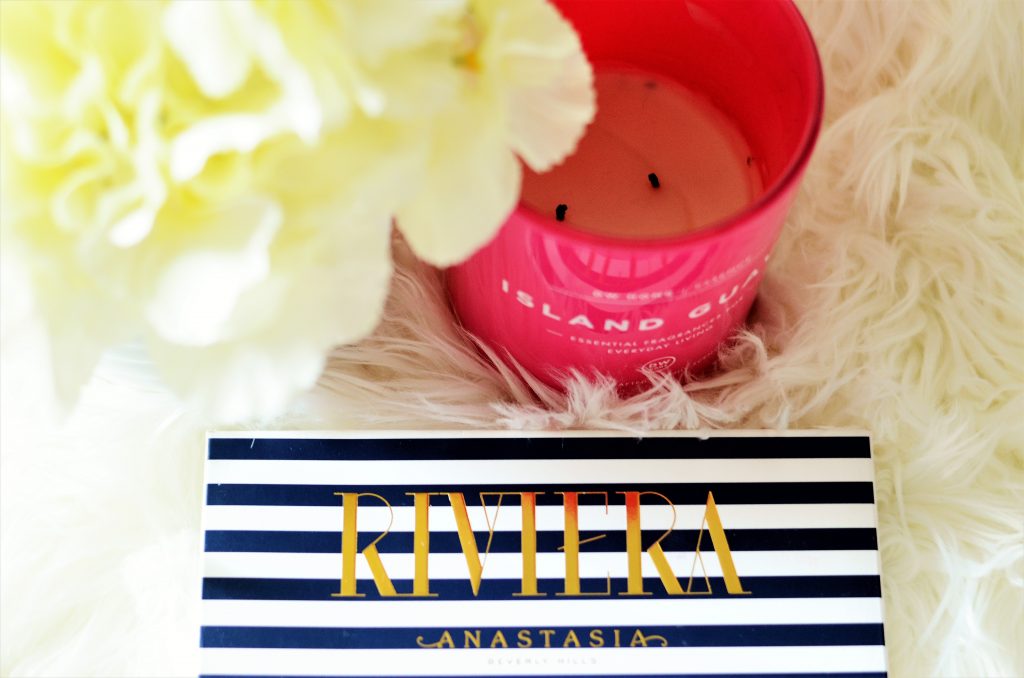 I cannot believe it has taken me this long to share this stunning palette. When I first saw the Riviera palette from Anastasia, I wanted it immediately. But at forty-five dollars, I held off for a bit. However, that didn't last long…I received a 20 percent off coupon from Ulta and this baby was mine! I didn't have any palettes like this, in fact, I rarely ever used any colors like this. But I am so glad I bought it!
These are unique shades that I don't have in anything else but yet somehow pretty wearable. My favorite shades are Seychelles (turquoise shimmer), Seaside (silver, blue duo-chrome shade), Bahamas (neon pink), and Cannes (bright purple). Honestly, the reason I bought this palette was the shade Seaside. It has a gorgeous shimmery, duo-chrome tint to it where it can look blue, silver, and sometimes purple. I've never seen a shade like it. If you enjoy fun colors or want to step out of your typical eye look, this palette is very much worth it. These are high-quality shades that are easy to work with and blend beautifully.
All the heart eyes for this stunning highlighter. For my birthday, I really wanted an Ofra highlighter and my family got me one! I'm in love with Ofra highlighters…can you believe how shimmery it is? Rodeo Drive is a gorgeous champagne color-my favorite! My family knows me well. One thing I love about Ofra highlighters is that they are so shocking and so powerful but it's not glittery or patchy. If you've used highlighters often, you'll know what I mean…no one wants a glittery highlighter. This thing is worth every penny!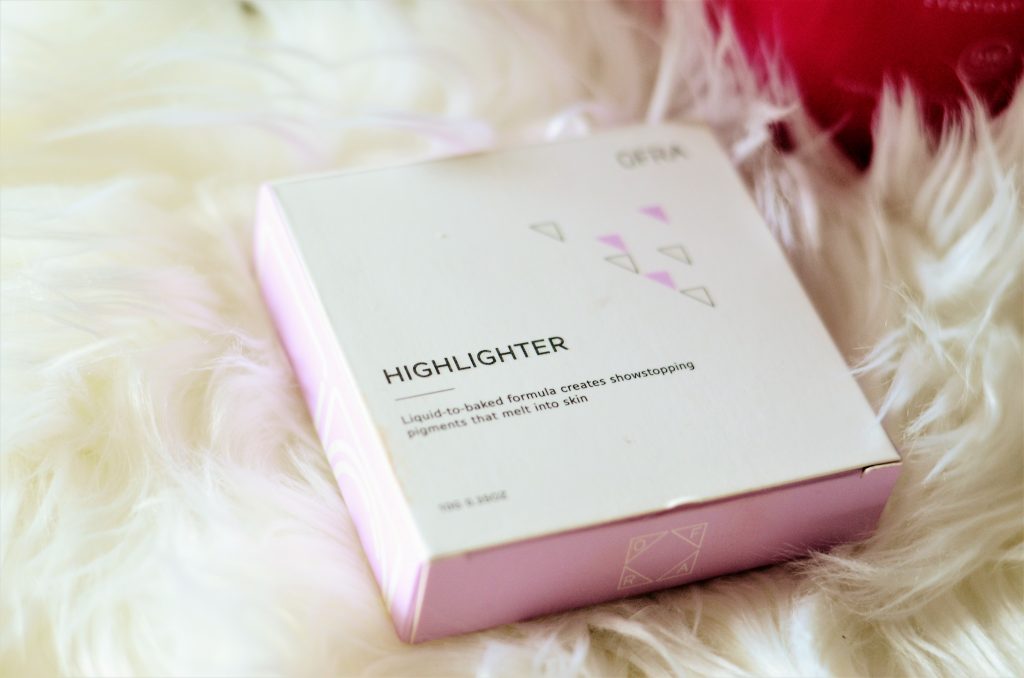 I mentioned this leave-in tonic in my Summer Secrets post but had to share it again. I have been loving this stuff. Who knows if this stuff actually helps your hair…but it seems to! First thing, this stuff smells so good. It also lingers for a while on the hair. It's a leave-in tonic that detangles, enhances shine, and provides heat protectant. My hair does seem shinier and it definitely detangles without leaving grease or oil on your hair- which is just what I like. And this is a great size for a great price- highly recommend it!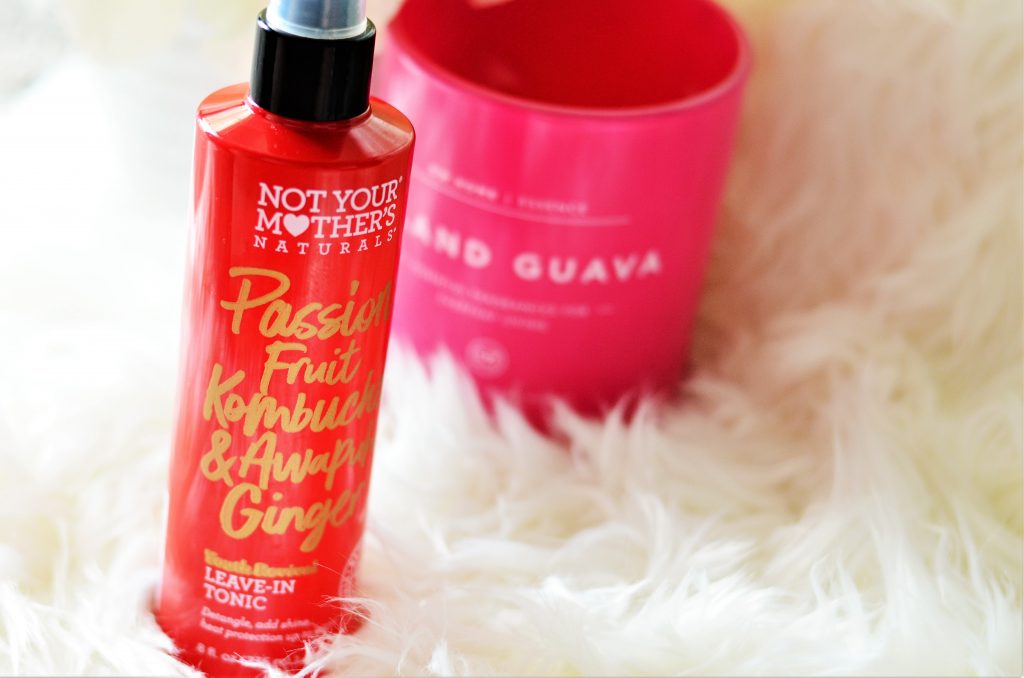 From what I can find, this blush set isn't still being sold. I believe it was a holiday special. But I still wanted to share this because Tarte blushes are amazing. I have been using this exclusively for my blush for at least the past month because there is always such a great variety in one package. Also, Tarte comes out with these blush sets all the time so you can still grab something similar to this. This set is great for travel and if you have limited makeup storage. It has 10 blushes in it (one that is more a highlight and one that is more a bronzer). I constantly reach for this or any Tarte blush- go get ya some friends!
Ya'll know that I adore most Maybelline mascaras. The Colossal is one of my top favorites of all time. It's lasting, good at volumizing and lengthening, as well as doesn't take much to wash off. This mascara is a great drugstore option if you're looking for a good drugstore one. I have been getting this mascara for a while but finally picked it up again a few weeks ago and it's once again a favorite that I use all the time.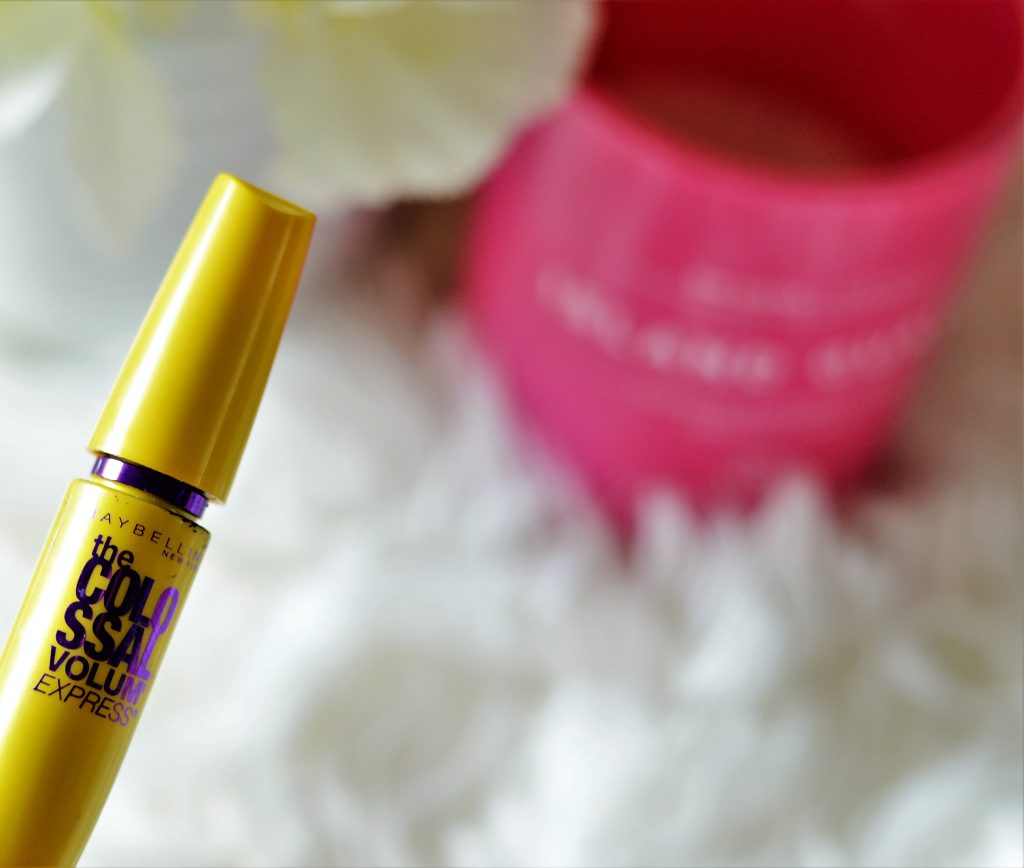 Entertainment & Lifestyle
TJ Maxx find alert! I found this big candle for only $7.99 at TJ Maxx a few weeks ago and finally getting around to burning it. Holy Cow! It smells like heaven- fruity filled heaven. I was shocked that this good of a candle was only eight dollars…God bless TJ Maxx! One thing I loved about this candle is that it smells great and really fills the whole room but isn't overpowering by any means. You have got to try to find some of these great candles for yourself.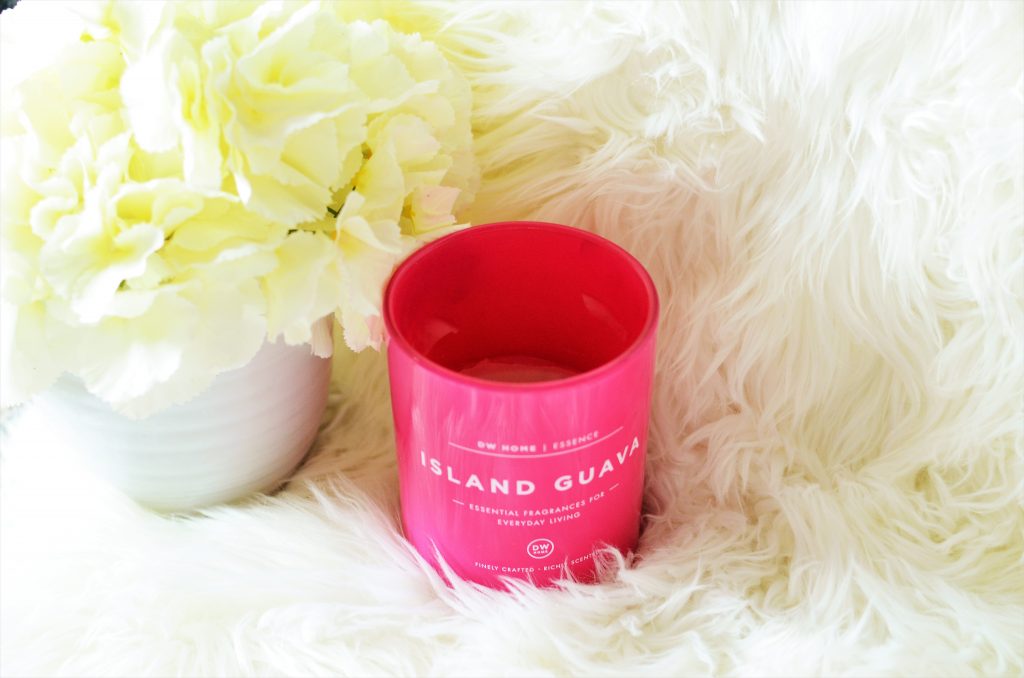 God Bless Hulu. I have been dying to watch Veronica Mars for a long time but I couldn't find it streaming anywhere. But Hulu has come to my rescue. With the new season they came out with, Hulu now streams all the previous seasons as well. And I'm obsessed. It's embarrassing how many episodes I've already finished. But this is a great show that is a little comedy, a little romance, and a little mystery which is right up my alley. If you have Hulu, you've got to watch it!
My Youtube obsession continues. My sister introduced me to this sweet/hilarious family on YouTube. They're from England and they do a lot of pranks and funny videos. Honestly, it's just a fun, lighthearted channel to watch when you need a smile. Their catchphrase is "Yassss mate" and when their little three-year-old says it- my life is complete- he is so cute. Definitely go watch this channel!
Have you tried any of my July Favorites? I'd love to know what you thought! And hey, what would you say were your July Favorites?? Let me know below!