While summer is full of sun, tans, and days by the pool…summer can also be really hard on your skin. The sun can quickly pull out any moisture from your skin and, of course, lead to skin cancer. This year, in particular, I've been very conscious of my skin. The pool chemicals, as well as the sun, could really take a toll on my face. I could already tell this season that my skin was getting dry and very dull. Which has lead me to take even better care of my face this season to prevent any last damage.
Today I wanted to share a few of my current favorite products to use during the summer and the hot months. These products are all to help hydrate, soothe, and brighten my skin. Not listed is, of course, sunscreen which is the most important product! Let's take a look at a few of my favorite summer skincare favorites.
Summer Skincare Favorites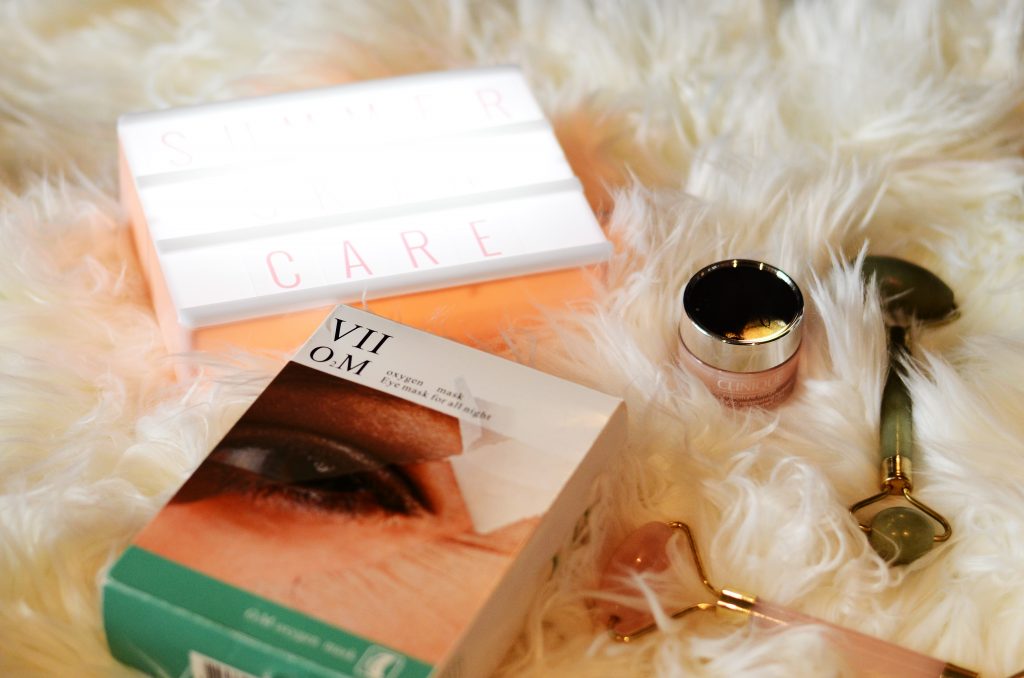 If you've been around W&W for a while, you know that I love undereye masks. I've worked with VIIcode in the past and I'm so excited to be working with them again! To read my first post with them, click here. The first set I reviewed were the under-eye masks for dark circles. Today I'm sharing my thoughts on the Oxygen Eye Mask for All Night Repair – perfect for keeping your skin hydrated and bright during summer. These eye masks are easy to use, full of antioxidants, and safe to use for 8-hours. That is probably my favorite part about these under-eye masks…you can wear them all night! Here are a few of the benefits and facts:
skin is instantly refreshed
minimized signs of aging
reduces fine lines and wrinkles
moisturizes and soothes the delicate skin under the eyes
doesn't leave you skin wet or sticky
peel, stick, and sleep- nothing more!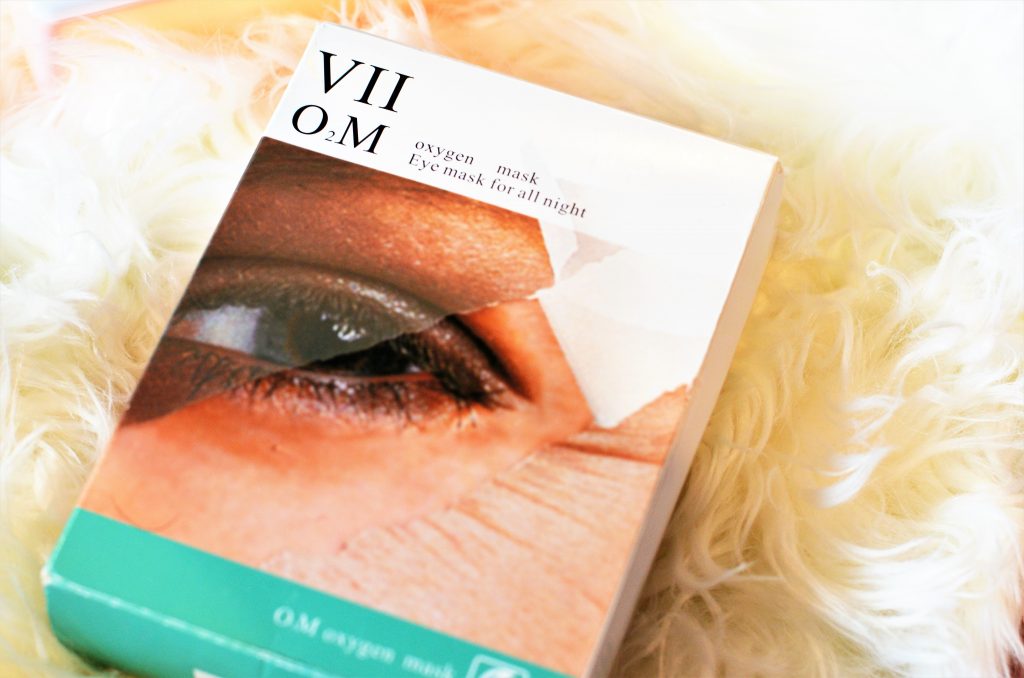 These undereye masks have some great ingredients. Sodium Hyaluronate is a safe ingredient that hydrates without leaving your skin feeling greasy. Allantoin helps to soften and protect the skin. And those are just two of the great ingredients you will find in these under-eye masks. Each box comes with 6 pairs and is sold for $55 on their website. You know I don't advertise any products I don't think are worth it. I know your money is something I take very seriously and I believe that these masks are worth the price if you're wanting to work on your under-eyes.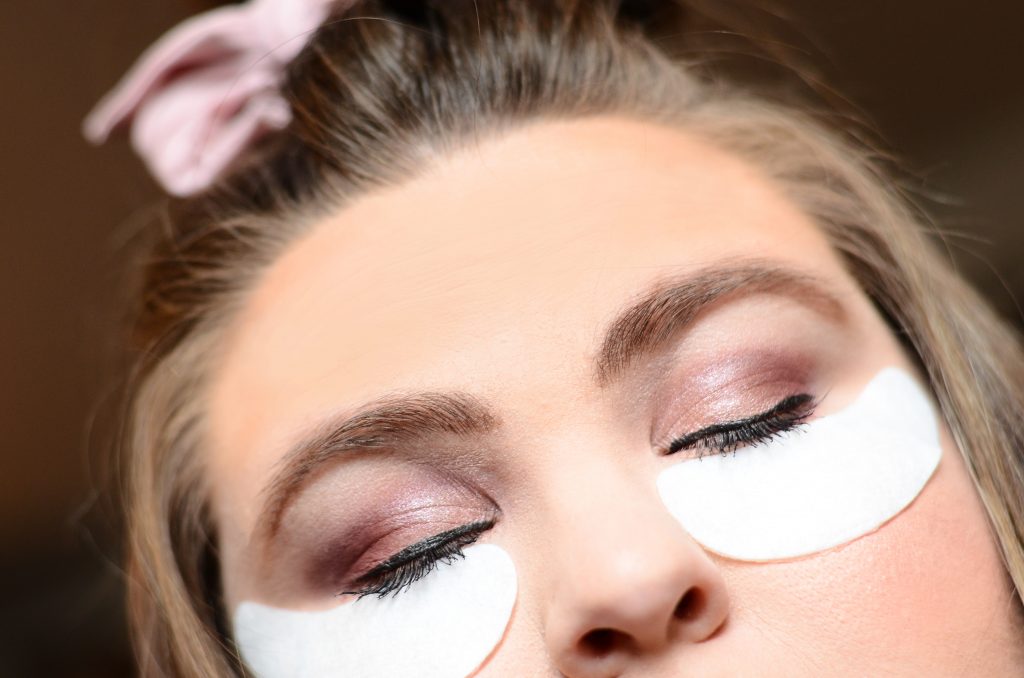 VIIcode has some of the best under-eye masks! They don't leave residue and you can wear them all night while you sleep. #AD Click To Tweet
I know that basically saying a can of water is a must-have seems odd…but I'm telling you…it can make a world of difference. I know that there are hundreds of facial sprays but I prefer this Evian spray for summer. While I enjoy the Mario Badescu ones, when it's in the heat of summer and I just want a little spray to refresh my face…I prefer this Evian that is basically just water- no smells. This spray is great for cooling off and reviving your makeup. I'm out of this spray now so I don't have a picture, but it is in my cart to pick up ASAP!
Clinique makes so many great moisturizers. You really cannot go wrong with any of theirs. But I just repurchased a sample size of this to re-test how I liked it…I love it. It is a gel-like consistency not a lotion one like most moisturizers. For summer I love that light, jelly feel to it. The Moisture Surge is refreshing but doesn't make your skin sticky…which is my top favorite thing about it! I hate sticky skincare, anyone else?
I know that this probably seems like a random thing to include- but I have a reason! If you live in a hot climate during the summer and hate being hot, these could be a lifesaver! When I've been in the pool or outside I come in feeling like my skin is so dry, cracked, and hot! It's already in the 100's here in Oklahoma and it isn't even August yet. One of my favorite thing to do is get something cool on my skin to help moisturize it and cool off.
If you will pop your facial rollers in the refrigerator, your life will never be the same! These rollers feel incredible when they are chilled. Not only do they cool off but they're a great product to help massage in your eye cream or moisturizer. So you can kill two birds with one stone…cool off your skin and get some moisture into your parched face.
These are just a few of my favorite summer skincare essentials that are vital for the summer weather! Don't forget to take care of your skin and pamper it sometimes. And don't forget to grab your VIIcode eye masks! You can buy them here. They are so comfortable and hydrating- I love using them!