Y'all, Walmart is stepping up their game! A few months ago I reviewed one of the Walmart Favorites Beauty Boxes but I hadn't seen any since, until now. I must say…these boxes are awesome! Walmart is currently selling many different boxes with beauty products in them for under $10! There are boxes for the eyes, face, nails, hair, etc.
All of these boxes come with a collection of favorite or best-selling beauty products. Each box has a specific purpose and targets a certain area of beauty. I thought I would show you a couple of these boxes because honestly, they are a great way to try some new products.
I picked up 4 of these Walmart Favorites Beauty Boxes: The Eyes Have it, Glow Like a Pro, Latest in Lips, and Pretty Little Extras. All of these are listed for $9.88 but my local Walmarts have them on sale for $5! I mean under 10 is pretty amazing but 5?? So make sure you check out your local stores! Each of these boxes has 6-10 products and usually, at least most products are full size! There are a few items that might be travel or deluxe size but most are full-size products. Which means that typically one or two of those products in the box would normally cost more than the whole box would cost!
Walmart Favorites Beauty Boxes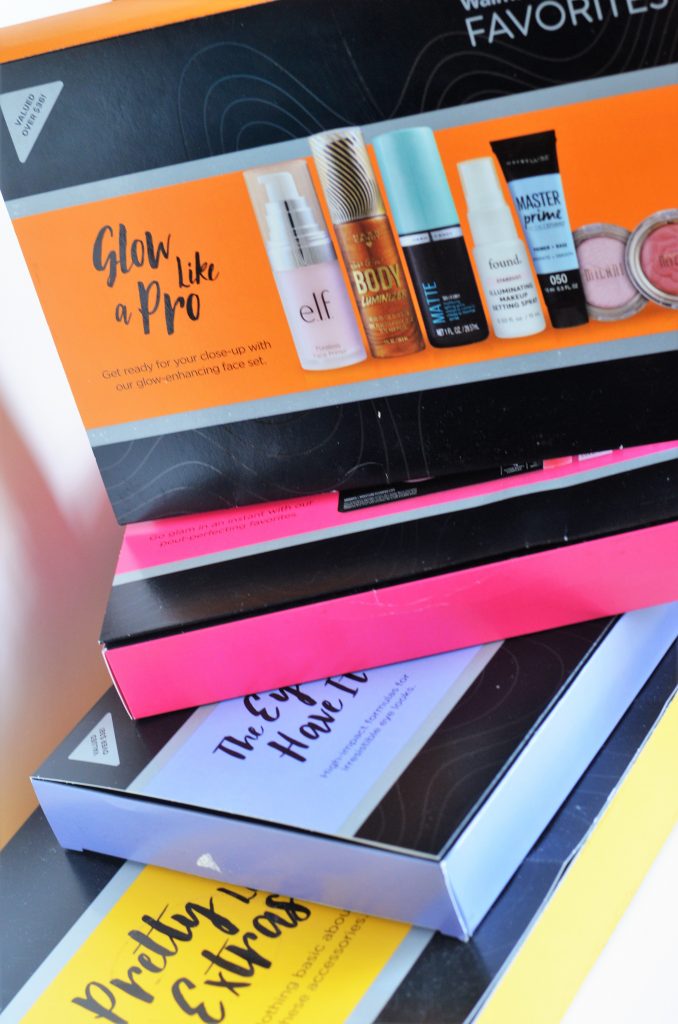 I am very excited about this box! There are some products that I cannot wait to test out for you guys! This box is stuffed full of various products to help take your eye look to the next level. Mascaras, lid primer, and even a lash serum that I am planning to do a whole post about. These are also really good, well-known brands of the drugstore like Rimmel, Covergirl, and Maybelline.
The brow pencil is one of my current favorites so I already know that is great! And yesterday, I tried the under eye masks- so lovely! I was shocked by how nice they were for a drugstore eye mask. I plan to buy some more of these. I also really enjoy trying new mascara's so I am excited to try the Covergirl mascara from this box. Overall, such a great box so far!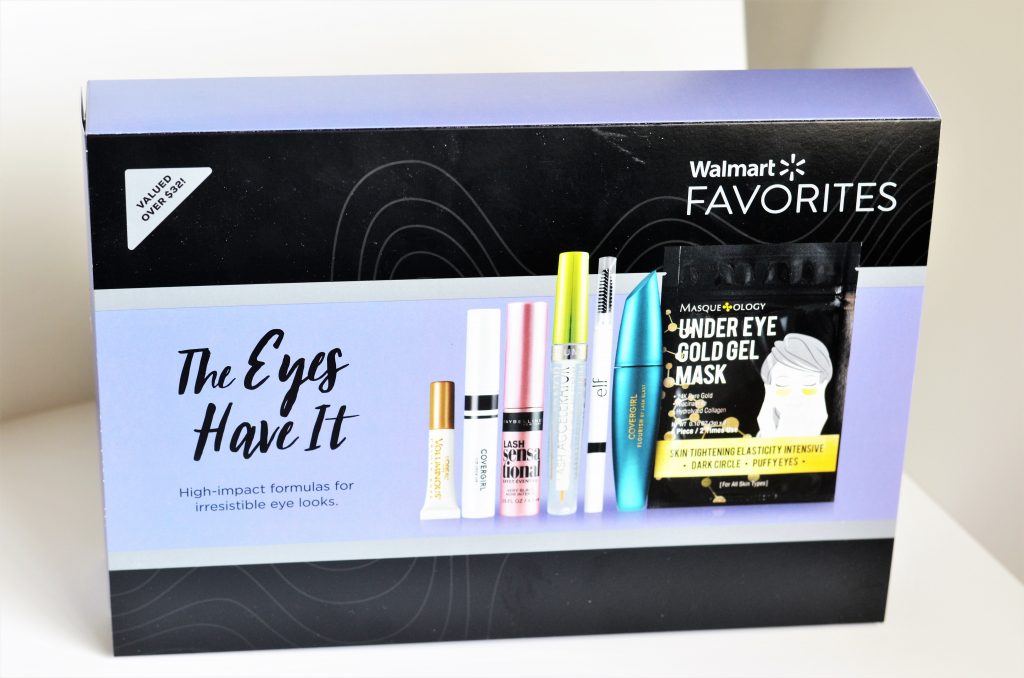 Masqueology Under Eye Gold Gel Masks
Maybelline Lash Sensational Mascara- travel size
Covergirl Lid Lock Up Eyeshadow Primer
Elf brow pencil
Covergirl Flourish Mascara
L'Oreal Voluminous Mascara Primer and Base
Rimmel Lash Accelerator Serum
This was the first box that really caught my attention. The glow/prime box was packed full of products I was excited to try. There were setting sprays, primers, illuminizers, and blush and highlighter. Before now, I had never tried any of the Milani face products or anything from the brand Found.
One reason I really like this box is that it is perfect for someone wanting to find out what works best for their skin. This box has both illuminating and matte products as well as 2 different types of primer that target different things. For instance, my mom has very dry skin so I gave her the illuminating setting spray and I kept the pore filling primer. Not only is this great for trying out various products for your skin type but also would be a great box to share with friends or family. The only product I don't see myself using is the Hard Candy Illuminizer. It's a gorgeous product but it's for the body and I rarely wear shirts deep enough to really put on my neck or clavicle. But, for summer, it might be fun to plan around with!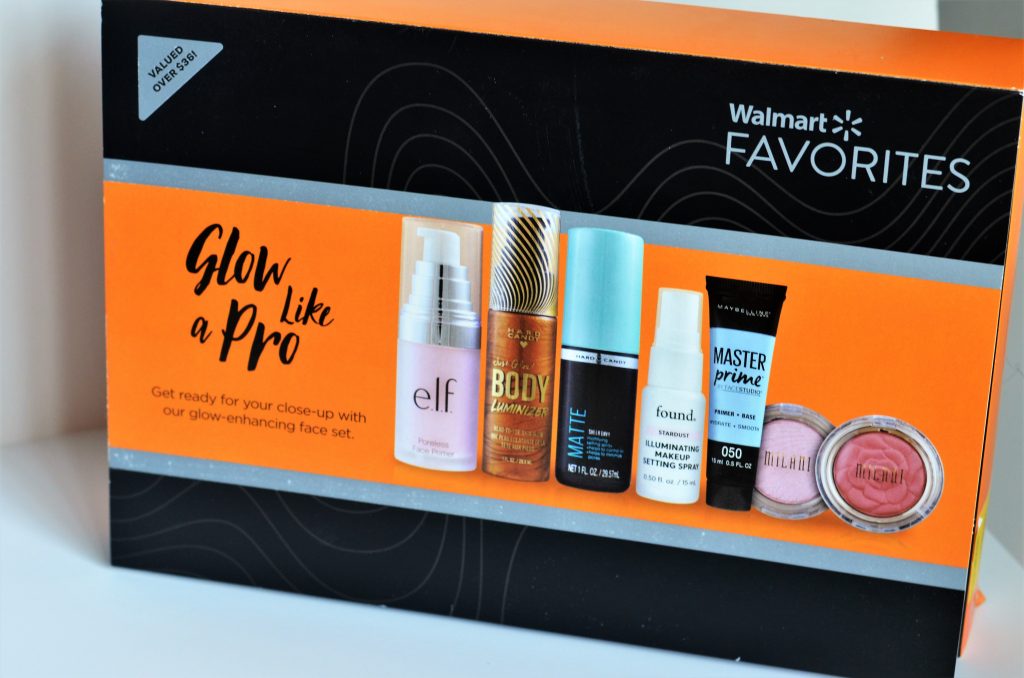 Hard Candy Body Luminizer
Elf Poreless Primer
Hard Candy Matte Sheer Envy Setting Spray
Found Illuminating Makeup Setting Spray
Maybelline Master Prime Hydrate & Smooth
Milani Highlighter
Milani Blush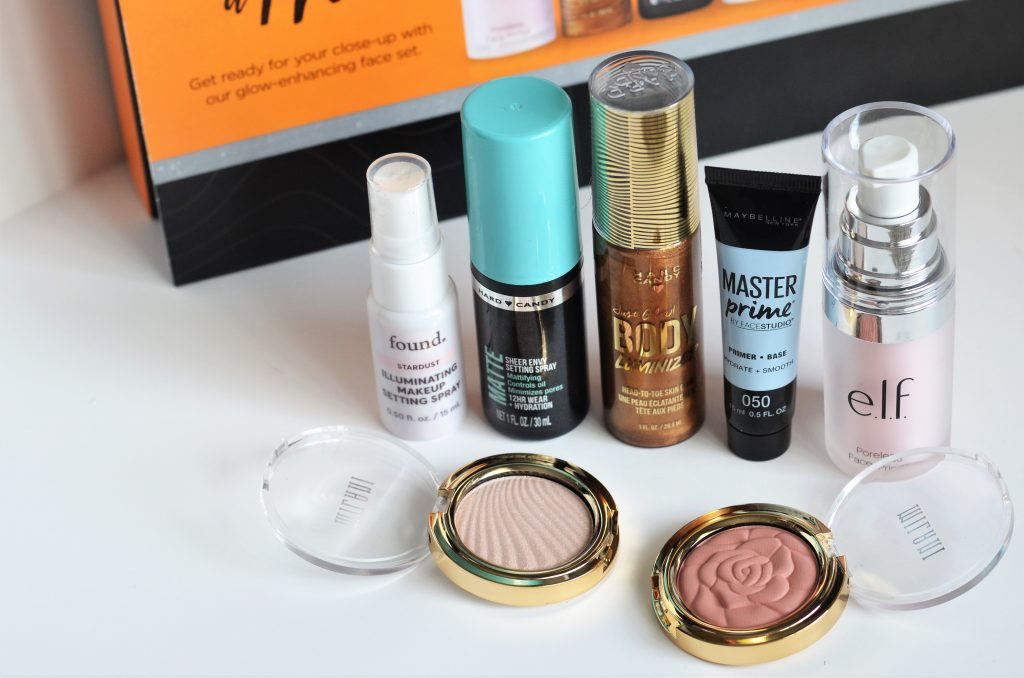 Calling all my pink and pinky nude lip lovers! This box is full of different products that will give you the perfect spring pink or pinky nude lip. One thing I love about this box is the mix of formulas you get- matte, glossy, satin, etc. It's a great way to try out some different formulas and find out which you prefer! There are also some brands I'm not familiar with as far as their lip products such as Almay and Neutrogena.
I was extremely excited to try the Flower Beauty lip product as well as the Burt's Bees one. I will say that the Flower Beauty shade is a little on the dark side for my taste for spring and summer. However, I think you could add a lip topper or a light gloss and it would work! The Wet n Wild shade is the ultimate spring pink color. Go get this box!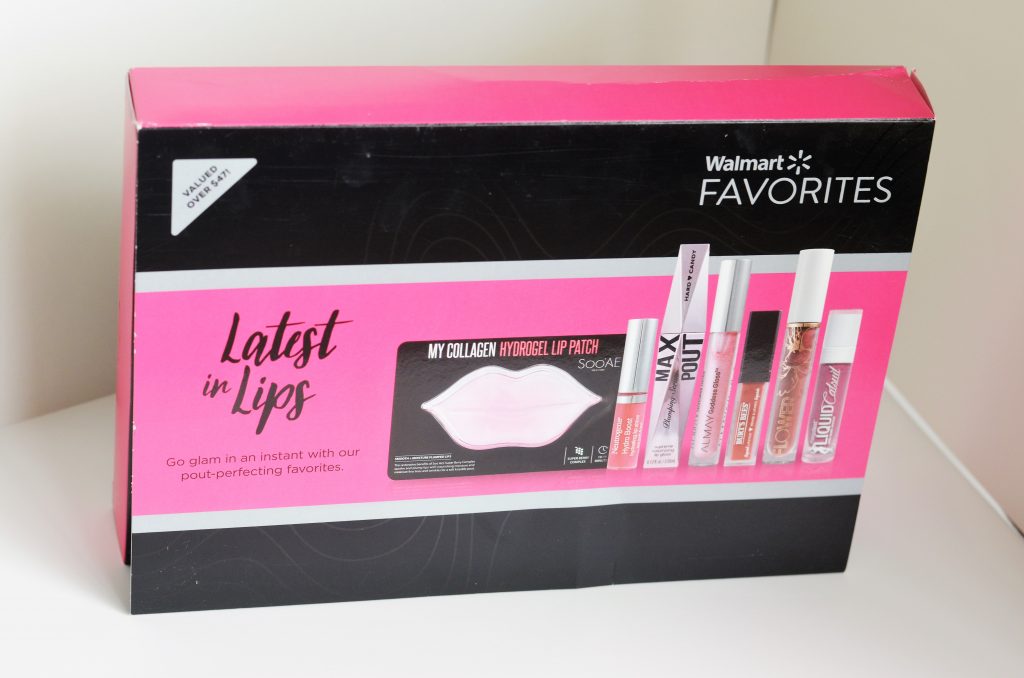 Almay Goddess Gloss
Neutrogena Hydro Boost Hydrating Lip Shine
Burt's Bees Liquid Lipstick
Wet n Wild Liquid Catsuit
Flower Beauty Matte Liquid Lip
Hard Candy Max Pout Plumping Gloss
Soo'AE Collagen Hydrogel Lip Patch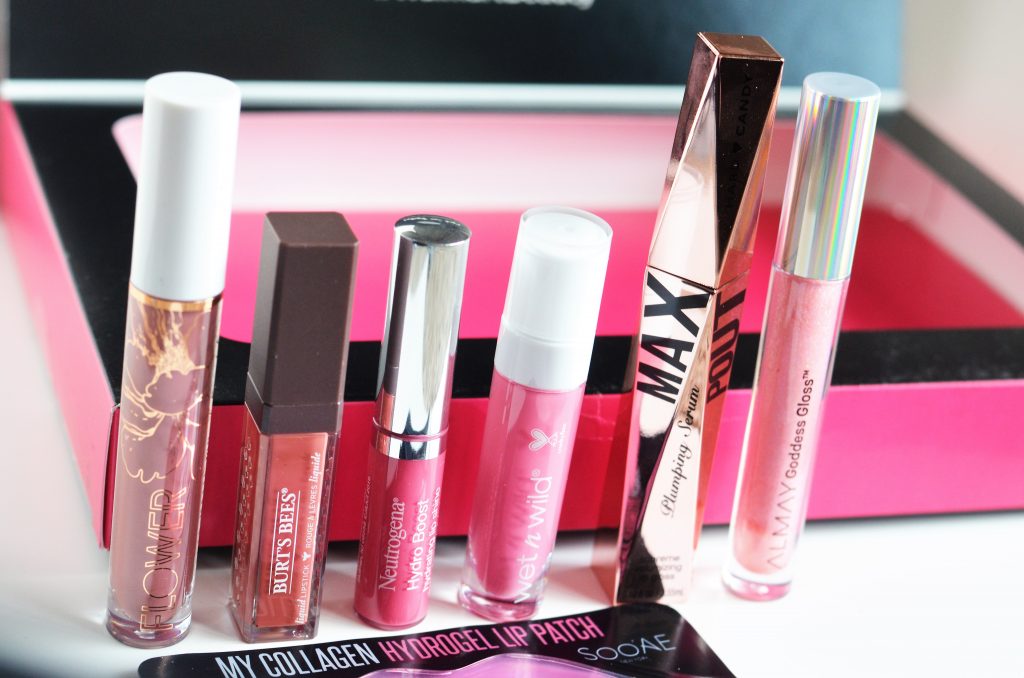 I was a little skeptical about this box at first if I'm being honest. While it contained some really awesome products that make the value worth it- there also seemed to be a few random pieces. I could probably do without the nail polish and nail art. Both of those seem low quality. But some of the other products completely make up for it.
The lashes, sponge, stick-on nail set, and brush are great quality and totally make this box worth the buy. The EcoTools sponge is probably my favorite sponge so I was thrilled that they included it in the box. I wish the imPress nail set was a more spring-like color but it's still a great product to get.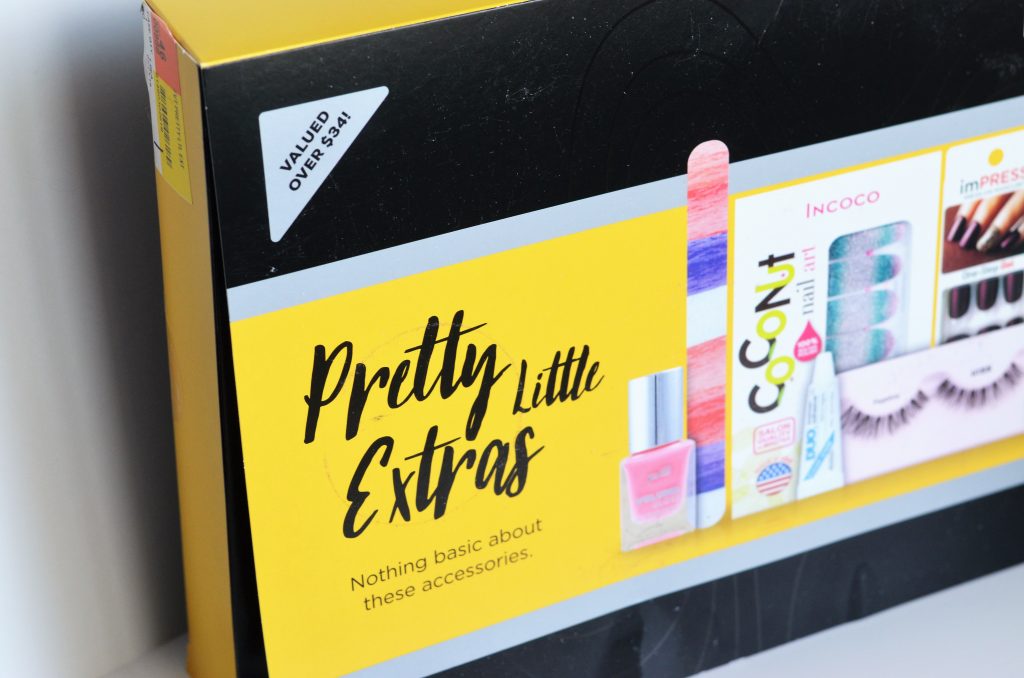 EcoTools Total Perfecting Blender
KISS Blowout Lash // Pageboy Lashes
Duo White Eyelash Glue
P2 Gel Look Polish
Setz Blot + Translucent Powder
Equate Nail File
imPress Press-on Manicure
Moda Pro Buffer Brush
Coconut Nail Art
Friends, aren't these boxes so cool?? For less than $10, I think that these are such a steal. For instance- the eyes box- the mascara from Covergirl is almost $7 and the Rimmel lash serum is over $7. Those 2 products alone, not to mention all the others that are with it, would have cost more than the box.
Walmart is really upping their game in the beauty world. Not only are their makeup aisles looking better but they are cranking out tons of these awesome boxes. Make sure to check out your local store because they might actually ring up for $5 like mine did. If not, they're selling online for $9.88