Let's get a little sentimental for today's blogmas posts! I've shared how much I love giving gifts and I got that from my family. My mom, sister, and even dad were expert gift givers and have provided me with gifts and experiences that I still remember. My whole life was full of memorable Christmas gifts AND memories.
Have you been given a memorable Christmas gift? Maybe it wasn't a typical "gift." Maybe it was an experience or vacation that was considered a gift. Either way, I hope your life is full of memories. And don't get me wrong, Christmas is not about all the gifts…it's about so much more! But today I thought it would be fun to share some of my memorable Christmas gifts. These aren't just gifts that I've received either. Some are ones I gave and ones I've even just seen given! Who doesn't love a walk down memory lane?
Memorable Christmas Gifts
My American Girl Doll- Felicity
When I was younger, I loved baby dolls. My mom said I was a little momma from the start. So when I received my first American Girl Doll…I was ecstatic! I would say I was around 7? (Mom, feel free to correct me in the comments) Felicity was my pride and joy…in fact, I still have her tucked away in a box in storage. Her leg is hanging off (she was well loved and used:)) but I can't bring myself to get rid of her. I'll never forget opening that box and seeing that doll! At that time, they were so popular so I was really wanting one that Christmas. It was a gift I'll never forget.
Malachi Aniken – Our Toy Poodle
When I was in about 3rd grade, my dad walked through the front door one Christmas eve with a tiny ball of fluff in his pocket. My first real puppy, a toy poodle. That year we all sat in my parent's room, passing the fluff ball around, trying to decide on a name. Malachi. And my sister insisted he have a Star Wars middle name. I would say Mali was one of the best most memorable gifts I ever received. He was a gift that kept on giving. He was part of our family for about 18 years. Sadly, this year, we finally had to say goodbye to him not long after we lost dad. He was the best little bub. I thought I'd share some pictures with you.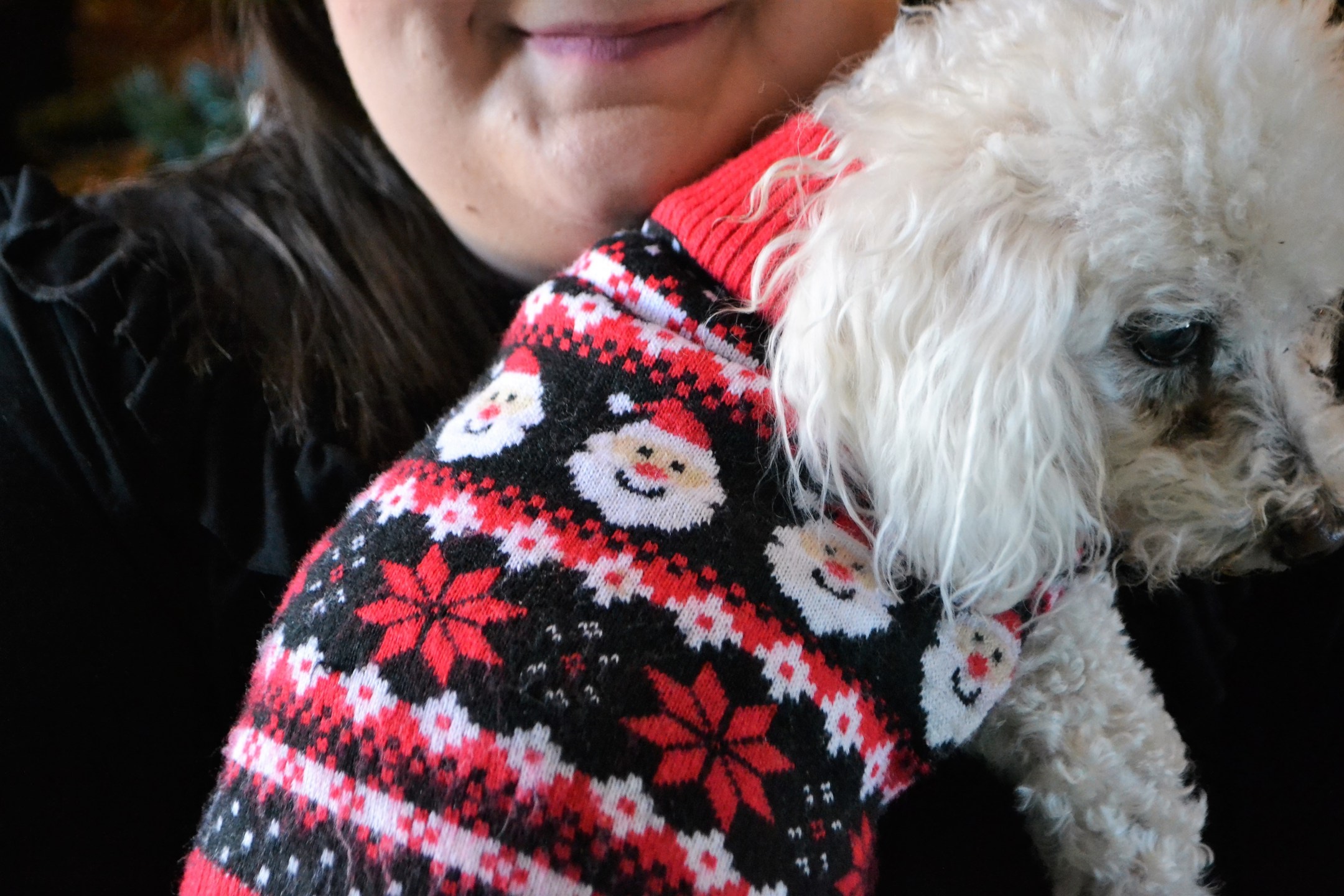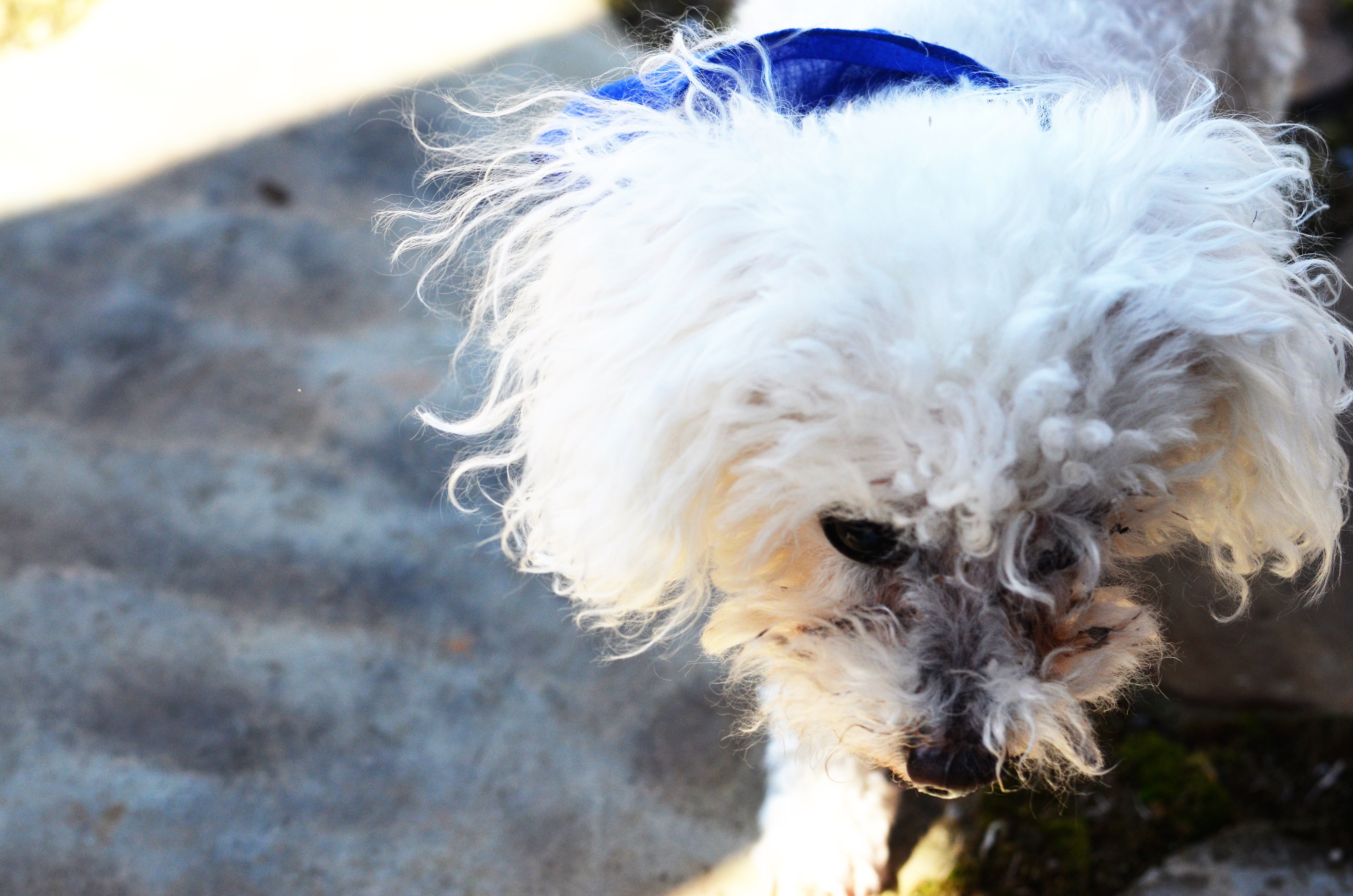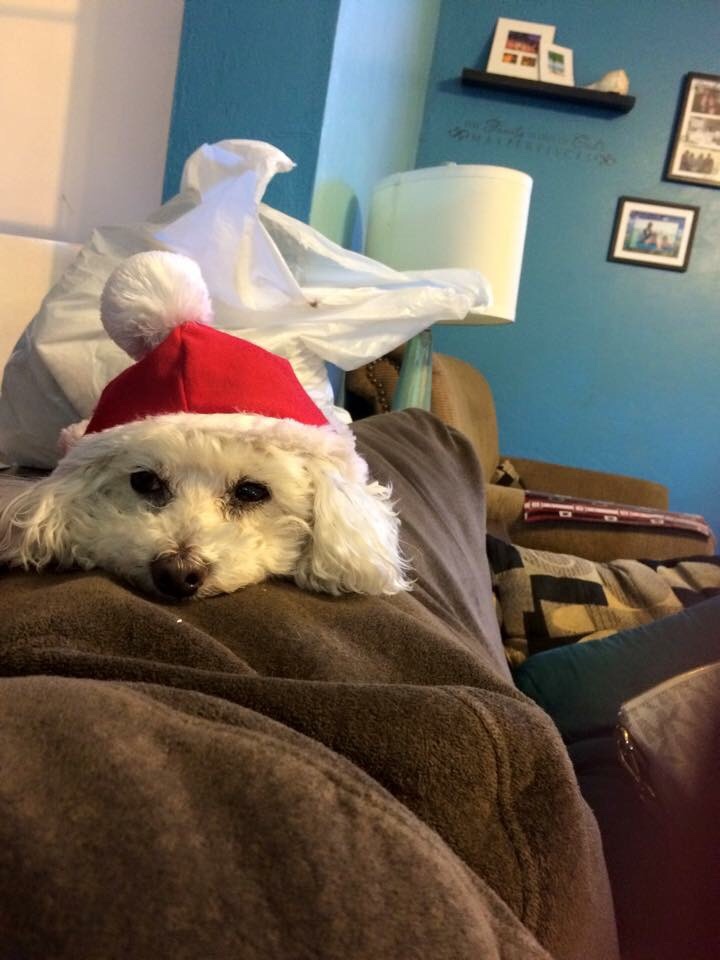 Leaky Con Tickets
My sister is the queen of giving gifts that come so far out of left field I never expect them. Last year, my sister gave me tickets to the Harry Potter conference, Leaky Con. I had never heard of it at all, so I was a little confused as to what the gift really was but now having experienced the convention…this is one memorable Christmas gift I will never forget. She is so good at finding experiences as gifts and I'm forever thankful for that. I'm so thankful she cares enough to research and find me perfect gifts because she's pretty great at it. Thanks, sis!
My dad giving my mom an engagement ring 
Now, I didn't receive this gift but it is still one of the most memorable Christmas gifts I've seen. Last year, my dad was set on getting my mom a new wedding/engagement ring. My mom's real one had broken off and so she didn't really have a typical ring anymore. My dad was so persistent in wanting to get her one. At the time I didn't understand because we were tight on money. Anyway, my dad got my mom a ring and on Christmas got down on one knee and gave it to my mom. It was so emotional, but even more so now. We had no idea that just weeks later- my dad would be gone. I've never been so glad my dad didn't take my advice on a gift because his last gift to my mom was a ring she now treasures.
The Ugly Pottery
This is a big joke in my family. When my sister was in college, she took a pottery class. That year, all our Christmas presents were primarily weird, kind of awful pottery pieces from that class. She was obviously in college and wasn't rolling in money so she made us our gifts. I hated that pottery. And I was much younger and didn't appreciate something handmade by a family member. But looking back now, it has brought my family so many laughs and jokes. It might be the ugliest pottery I've ever seen but it is a treasured and memorable gift.
The vineyard painting
When I was younger, my grandparents would take me with them sometimes when my grandma had out of state work conferences. We'd usually stay a few days extra and enjoy the sites. One of those trips was to California! While we were on our extra "sightseeing" days, we rode on a wine train through Napa Valley. Obviously, I was way too young to really care about the winemaking…but the whole experience was still so fun. Well, we saw so many beautiful vineyards full of grapes and Tuscan style houses. It was stunning! That year, for Christmas, I happened to find a pretty painting at a local home decor shop that was almost identical to the vineyards we saw. I was so excited to give her that painting because it wasn't just a painting…it was a way to remember that fun time we had together in California.
All the random items my dad picked himself 
I was blessed with a dad that really took interest in finding us presents. He was a very intentional dad and definitely part of our lives. So through the years, my sister and I have received random bits and pieces that my dad picked out himself for Christmas. I mean, last year he even braved Bath and Body Works and picked out scents for us because my mom couldn't get to it. We have random candy holders, decks of cards, and other sentimental items. I've never been more thankful for a father that was actually interested in even the little things.