One of the best parts about Christmas, for me, is giving gifts to my friends and family. I'll be honest, I put a lot of time and thought into most of my gifts. I prefer them to be meaningful and encouraging most of the time. That's one reason I love giving faith-based gifts as presents during Christmas.
Faith-based gifts are a great way to give some encouragement with your gift! From Bible verses and worship songs, these gifts are made with the intention of encouraging and being a light into this world. Today I rounded up a few faith-based gifts that are all under $30. These gifts are perfect for any of the ladies in your life from your mom, aunt, sister, or friend. I tried to include some fun gifts I would love getting, so hopefully, you like them as well! Let's spread some of Gods love and Christmas cheer with these faith-based gifts.
Faith-based gifts under $30 for her
Mixed metals seem to be extremely popular right now. This pretty necklace has silver, gold, and rose gold pieces that have lyrics from the beloved hymn "How Great Thou Art." As a former worship leader and a forever worshipper, I love having lyrics all around me. They can be so uplifting and can immediately point my heart to God. This would make a great gift because this is such a well-known and loved hymn. And who doesn't love the stamped metal look?
I've shared about Elly and Grace before in the past. This is a small business that I've connected with through Instagram and just love their mission. While I only shared one of their shirts, anything from Elly and Grace would make a perfect gift. They now sell plus size, men's shirts, and kids clothing too! I love this shirt that shares such a powerful sentiment: Fear is a liar! I think that's something we all need to hear once in a while. That is one reason I love Elly and Grace because their shirts hold such meaning and purpose. Not only do they sell shirts, but they have tote bags and more.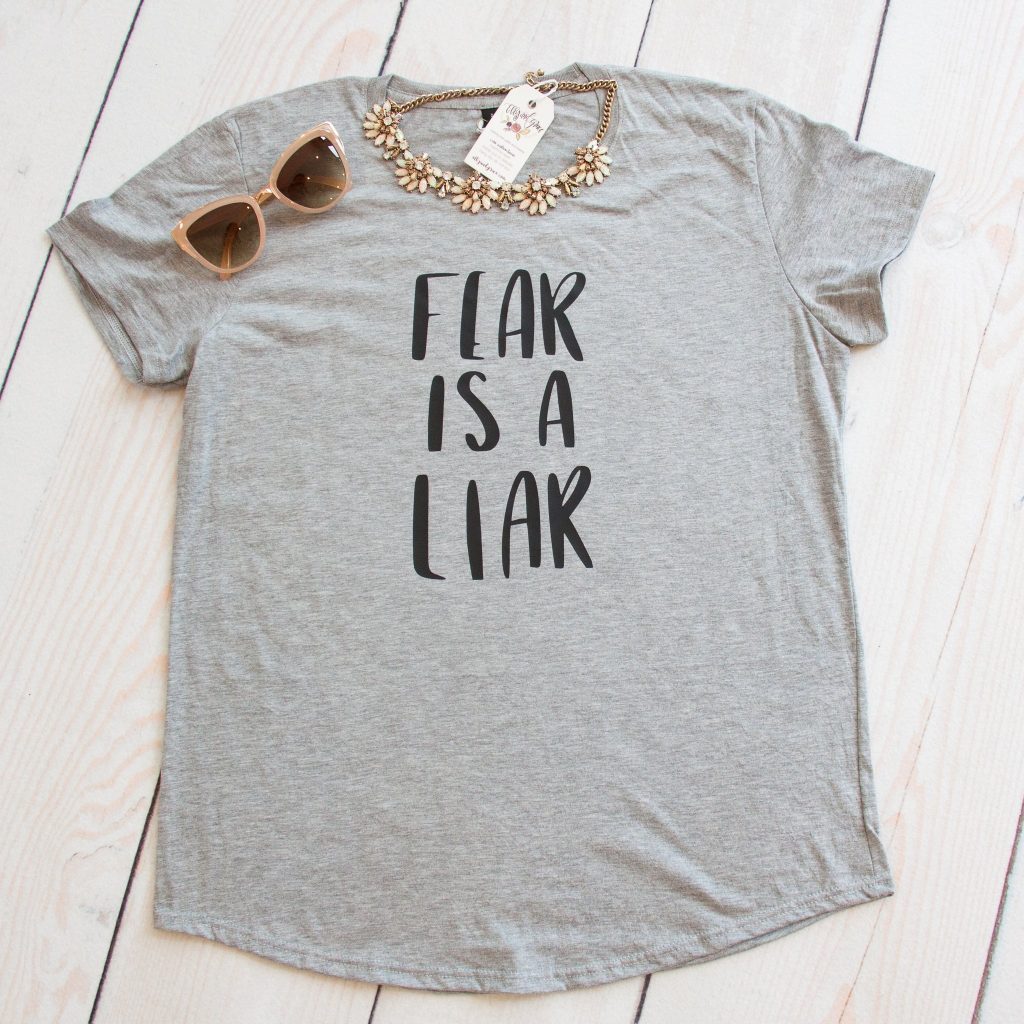 One of the best gifts I have received is my journaling Bible. I knew when I started this post I wanted to include a journaling Bible. This one is perfect for if you are just starting out or don't feel like you're "artsy" enough because it has illustrations you can color and add to through the whole Bible. The Praise: creative journaling Bible is hardcover and is KJV. And there are 300 illustrations to color. I think this would make an awesome gift!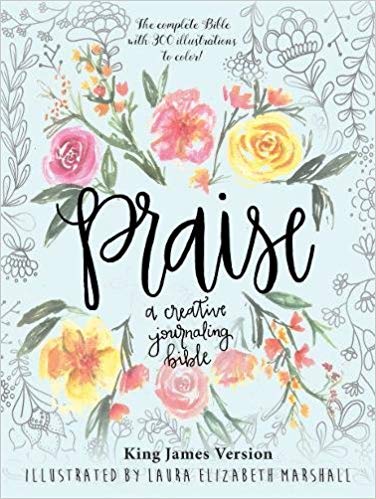 Soul Stamps is a small business that is very special to me! I've been able to chat with the owner a few times (thank you social media) and she is just a doll who loves encouraging people! This set comes with a drawstring bag, affirmation tattoo set, and a decal. The decal would be perfect for your laptop cover or a mirror! And I love the affirmation set, it is by far, my favorite one. These temporary tattoos are tattoos with purpose and they would make such an uplifting gift.
I always think gift sets are such an awesome gift because you get a few things for one price. I think a girl can never have too many little makeup bags or coffee mugs- so this gift set would be perfect for any of your aunts, mom, or sisters! The saying on the bag and mug is something I am telling myself often lately, "The struggle is real, but so is our God." Definitely what I need to hear, and I'm sure I'm not the only one. I thought the pedestal mug and the tassel on the bag were so feminine.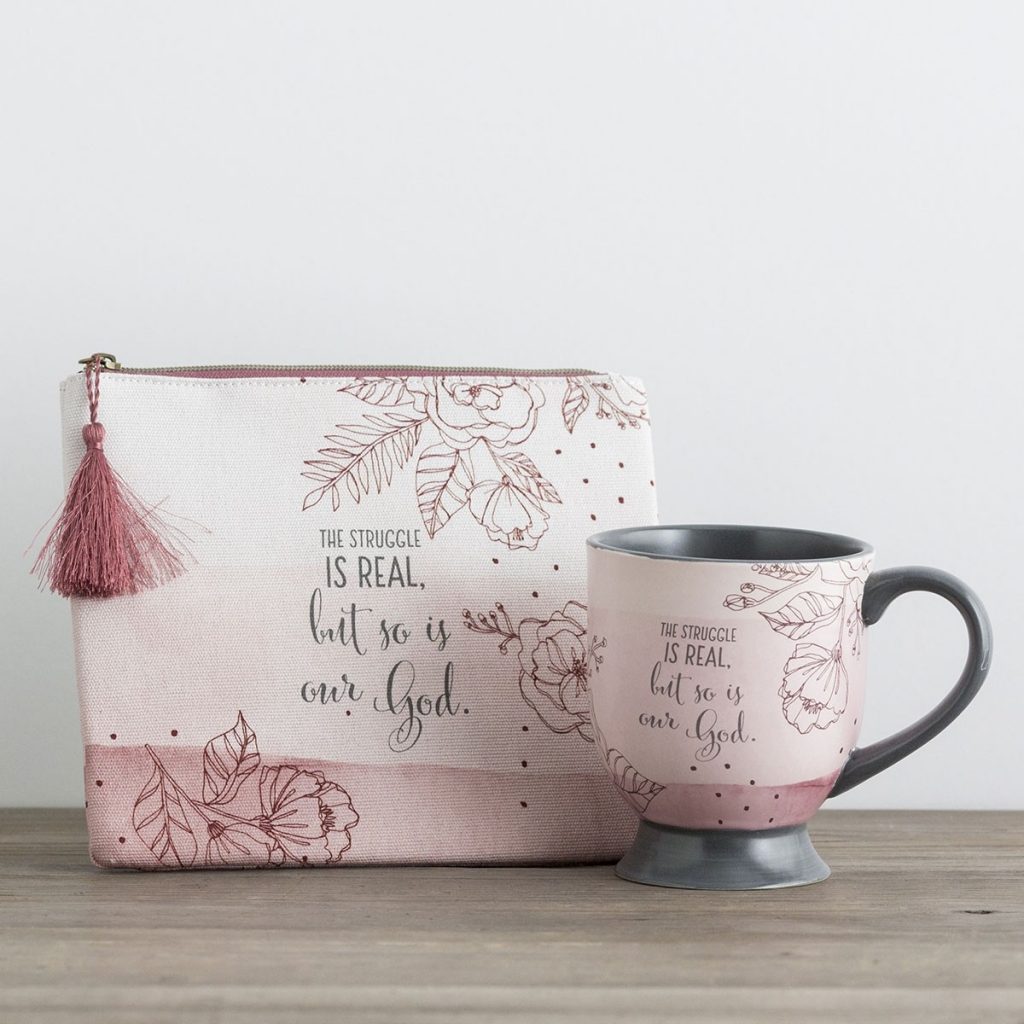 This phone case incorporates some of my favorite things watercolor, hand lettering, and cute phone cases. How cute is this case with the blue, purple, and pink flowers? I was really surprised that this was only $14.99! Sometimes more custom cases like this can be really expensive. And the simple phrase is such a great reminder of Gods continual grace. Nothing better at Christmas than to remember His grace and love for us.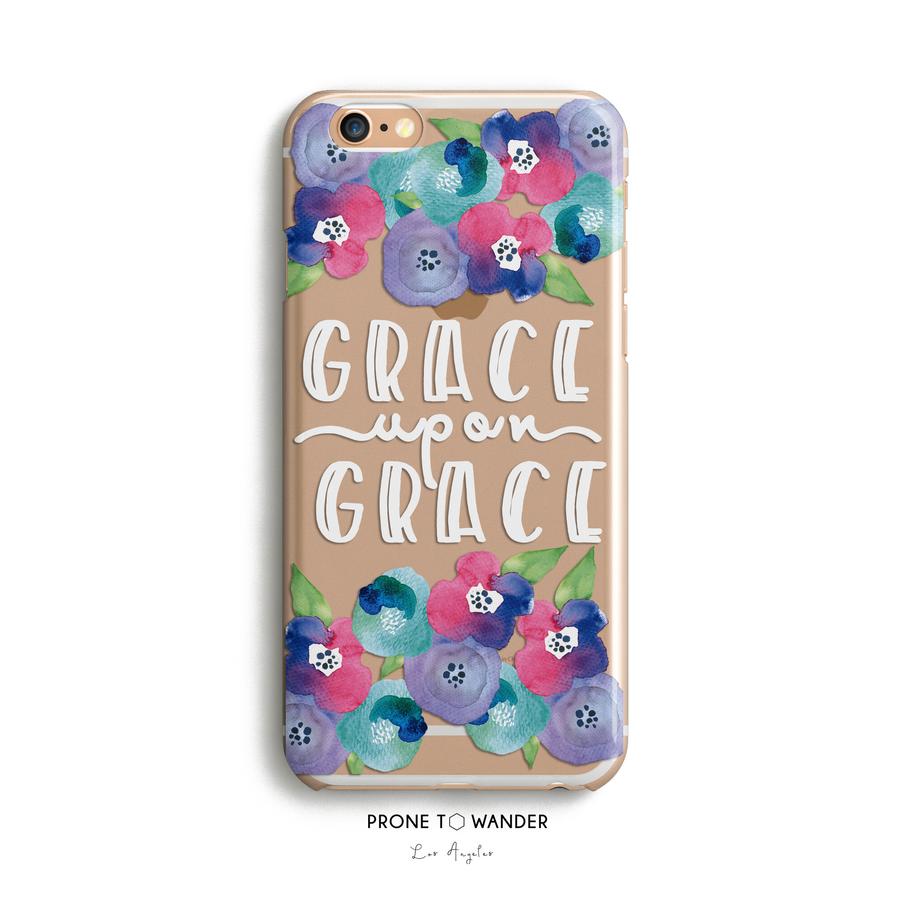 Candles are always on my list of gift ideas! Oakmoss Collective is also a small business that I have found through the internet. The owner and I were in an Instagram pod and I am so glad we were. Pine candles always smell great during the holidays are when you buy this one…you're supporting someone's dream and their hard work. This candle is an 8 oz soy candle that will burn for around 30 hours.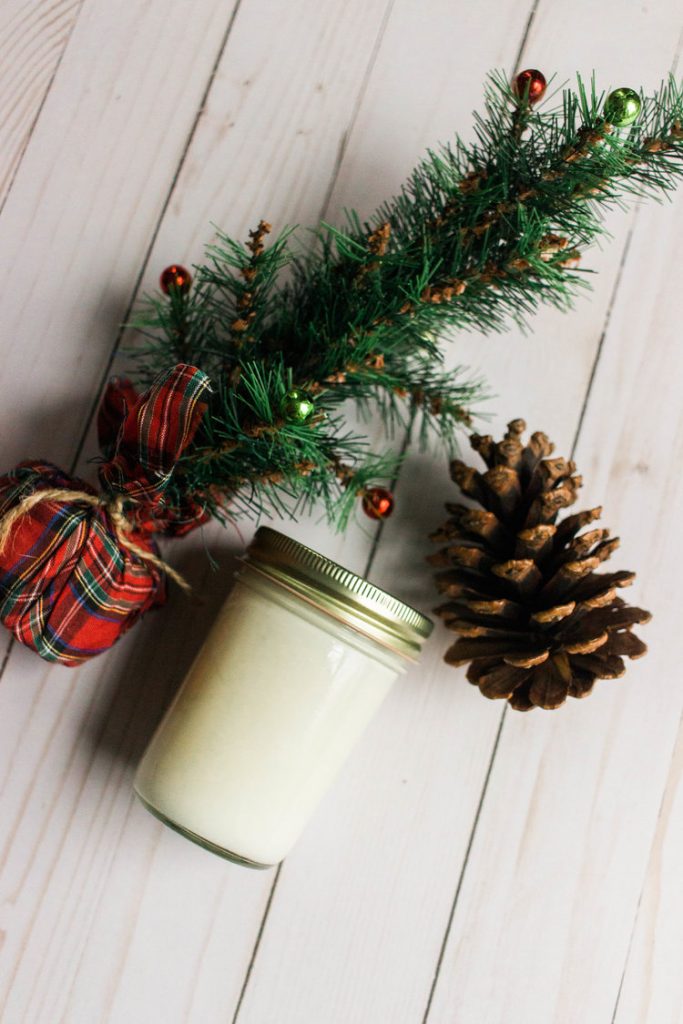 I love the idea of these prayer boxes. They're such a great way to see how God answers prayers and how you change through the years. And how cute are the little pom poms and the floral pattern? The box is a tin so it should be pretty durable. It would look cute on a desk or a side table! And it is a great way to turn our worries into prayers.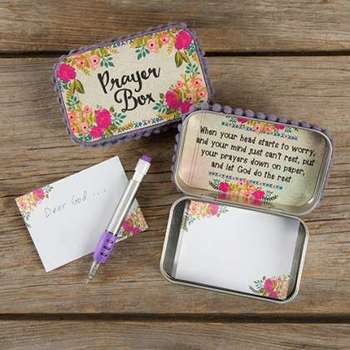 Popsockets are great phone accessories. I always keep one on my phone at all times. They come in so many different colors and words on them. This rose gold and marble is so cute and would be perfect for any of your fearless ladies in our life. "She is Fearless" is based on Proverbs 31:25 and the reference is on the Popsocket as well. The wording is in a bit of a foil-like rose gold color and really pops against the marble background.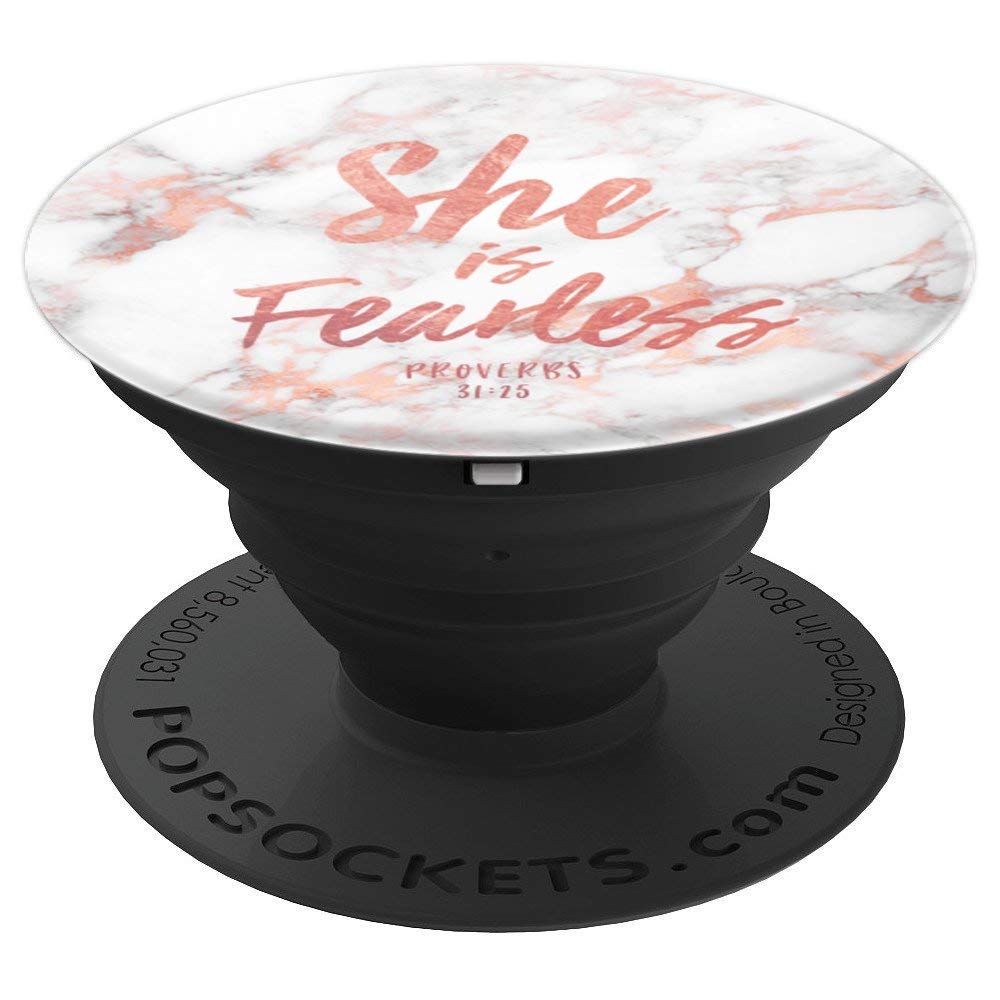 Do you think you might grab one of these faith-based gifts for your friends or family? I'd love to know!