This month's monthly favorites are coming to you a little early this month because BLOGMAS starts on November 25th! But I already knew what I needed to post about this month because I've been using them since November 1st. November Favorites are here which means Christmas is right around the corner!
First off, if you haven't entered my cariPRO giveaway, make sure you do that now! It's your chance to win an ultrasonic toothbrush valued at $119. Read the post for a full review and to get a coupon code.
Let's take a look at my November favorites! And, who is ready for Blogmas?? I know I am!
November Favorites are here! Skincare, mascara, and more! #monthlyfavorites
Click To Tweet
November Favorites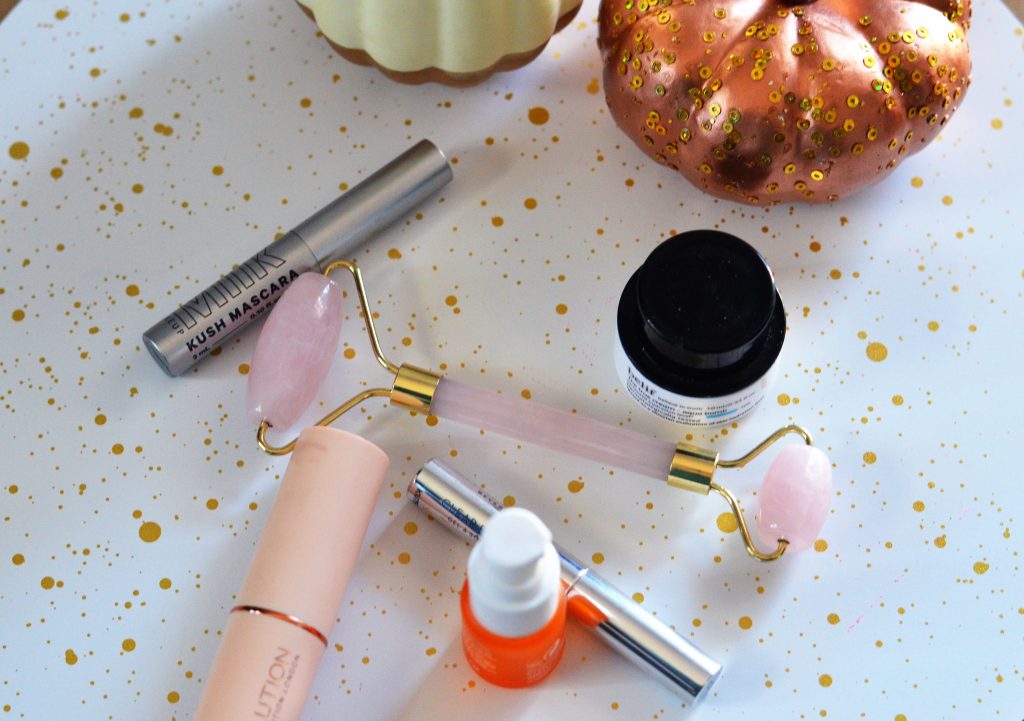 Beauty
Warning, most of these November Favorites are from recent Sephora Play boxes. I received this aqua bomb moisturizer in one of my recent boxes and I'm already planning to purchase a full size! I originally thought it was part of the Philosophy brand because of how it was labeled- it was similar to their packaging but it is actually a Korean skincare product! Lately, I have really been loving moist gel or water-based moisturizers compared to the more typical creams. For instance, this one and the Clinique Moisture Surge are the formula's I have been loving lately!  This has a lovely cooling sensation when you put it on the skin but it's not overwhelming. It is a little tacky right after use but goes away fairly quickly. I think that this would be totally worth the price even though it is a little more expensive than I like to spend. You can use this as a primer but I prefer to use it after washing my face during my nightly routine.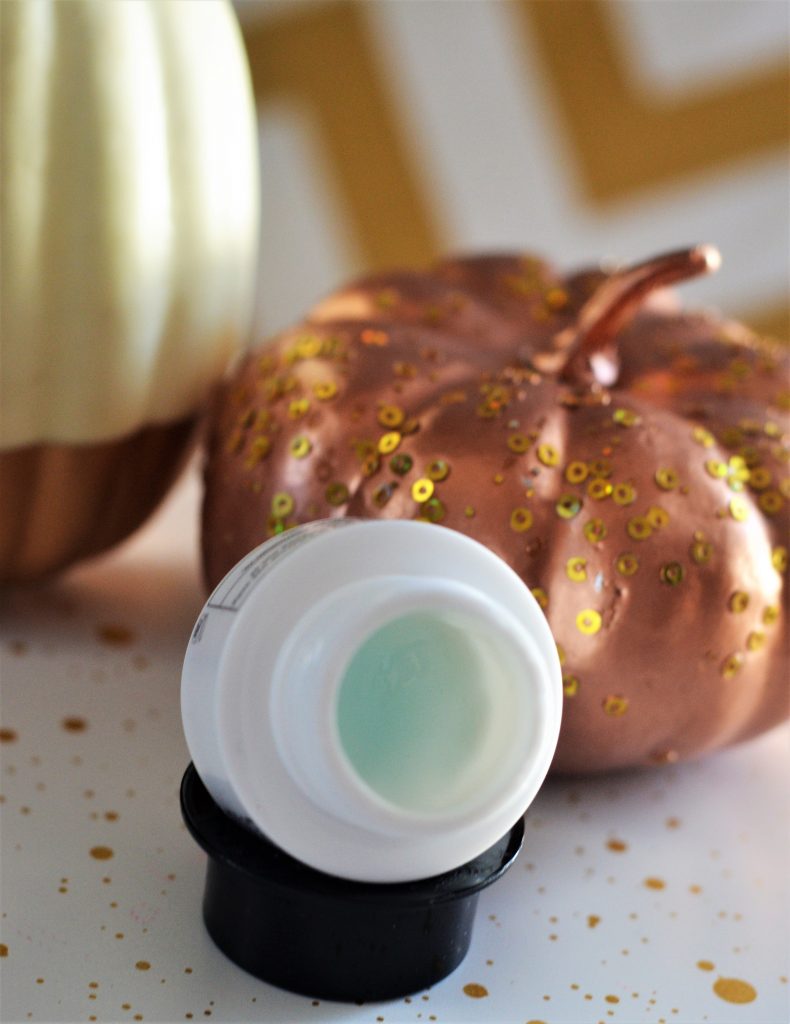 Why do serums make me feel so fancy? This was another Sephora Play item and I was so thrilled to get this! I have heard about this product for so long and never wanted to fork out the money to get it. But, so far, it would be worth every penny! Not only does it feel great on my skin, but it smells amazing! Just like oranges. Sometimes I get worried when I try new serums or oils because my skin is so sensitive. If it is a powerful product, it might irritate my skin but this doesn't at all. I think it is a great serum for all skin types- even sensitive skin! I haven't been using this long enough to see a major difference but I am hoping it helps with my uneven texture and dullness.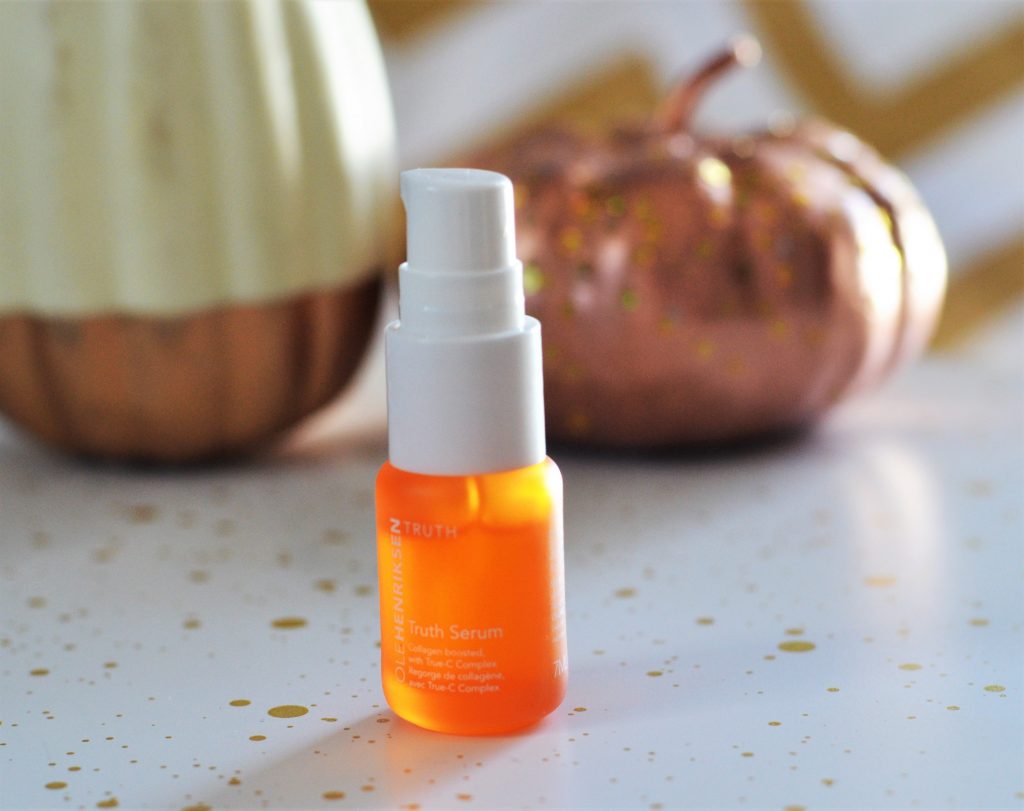 I know some people don't like travel size mascara's but I love them! Often, it isn't always a good representation of what the full-size would be like, but they're still fun to use! I have never tried any mascaras from Milk Makeup and I was very thrilled at how this one performed. The brush is pretty thick but it still gets my lashes coated well. I felt like this mascara both volumized and lengthened my lashes! And it's a pretty affordable high-end mascara, so I might pick up a full-size soon.
My sweet blogger friend has an Amazon shop and one of the items she sells is a set of facial rollers one jade and one rose quartz. I love both of them…but this rose quartz is just my favorite! I have been using it all month and always feel pampered when I add it to my routine. I'm not 100% sold on what these rollers actually do, but if nothing else, they make my skin feel so cool and smooth. I love rolling them under my eyes and on my cheeks when I'm flushed. And, I mean, how cute and pretty is it??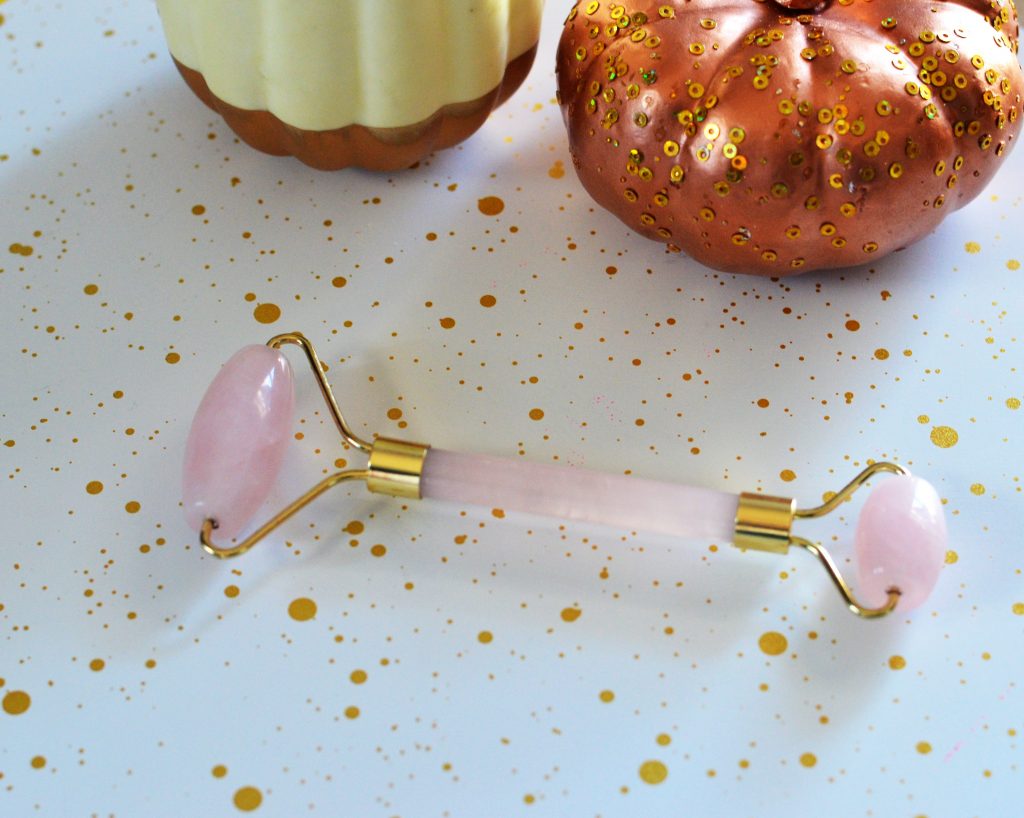 I just shared this fast base stick in my September Favorites but I just had to share it again. I have been using it pretty much solely for foundation this month. It is well named…it is extremely fast to blend in and has great staying power. I rarely ever use the same foundation every time because I have so many great ones, but this is so quick and easy to use it has been my go-to this month. The shade F3 is my shade and it is absolutely perfect for my skin tone.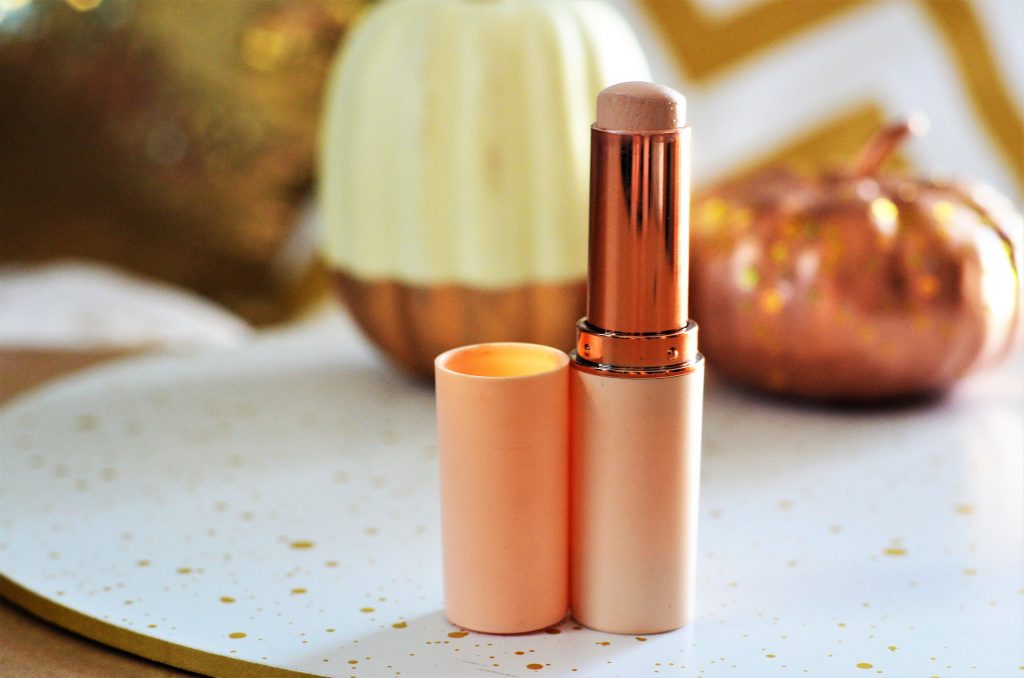 I've never been a fussy person when it came to brows, in fact, I only recently started doing them consistently. But this brow gel has been a must-use item this month! My brows tend to be a little long and sometimes a bit unruly. I fill them in but once I found this gel, I realized how important it was for my particular brows to set them with a gel. It sets the hairs down in place and keeps them from looking haphazard. It's a plain, clear gel that glides on easily and is also easy to remove. I hate to buy the full price of this product, do you know of a more affordable brow clear gel? If so, let me know!
If you read my fall must-haves, this will be no surprise! I am currently obsessed with my CC Beanies. I purchased mine at Whimsical Willow, a local boutique, but they also ship! This grey one is a go-to because it matches pretty much all of my wardrobe. I also bought a light rose color that is gorgeous as well! These beanies are comfy and fit well. I prefer my beanies to have a bit of sag in the back and these do! I need a few more colors for sure because I could wear them every day.

Entertainment
Teen Wolf
I know, I know…I feel 15 again. But I was searching for a new show to have on that I didn't have to pay attention to fully and stumbled upon this. It is a typical teen drama show but I'm kind of obsessed. The one good thing about it is that the actors in this show are actually my age- so I don't feel too bad! It's on Amazon Prime Video.
Single Parents
I found this show on Hulu and have been watching it. It's a short sitcom so these episodes are really easy to fly through. I'm pretty sure I maybe have watched like 4 episodes while laying in bed one night. Don't judge, you do it as well.