Now that fall is in full force, I thought it was time to share some of my fall must-haves this season! I've shared some other fall favorites through the years and honestly, they're probably the same. But who doesn't love talking about all things fall?
Not only does fall mean deep lip colors but it means booties, scarves, and all things snuggly! As we are now past Halloween, I know most people like to skip to Christmas and winter, but I'm still holding onto fall for a little bit longer! Anyone with me?
I'm also obsessed with olive green and mustard this fall, what colors are you loving this season? I don't always follow the fashion trends really well, more the makeup trends so I'd love to hear what you are loving! Let's take a look at my fall must-haves for 2018!
Fall must-haves 2018
Check out my fall must-haves! Lips, booties, and more!
Click To Tweet
CC beanies
I have been living in my CC beanies from Whimsical Willow Boutique! This is a local Oklahoma boutique but they ship everywhere and have a great selection online. They carry tons of CC brand headwear from normal knit beanies to double pom pom beanies. I purchased a light grey and rose in the knitted beanie line. You can find CC beanies many places as well as other brands but I personally love shopping at the Whimsical Willow! But no matter where you get it, CC beanies are a fall must-have in my book this season. I mean, they're perfect for dirty hair days, right?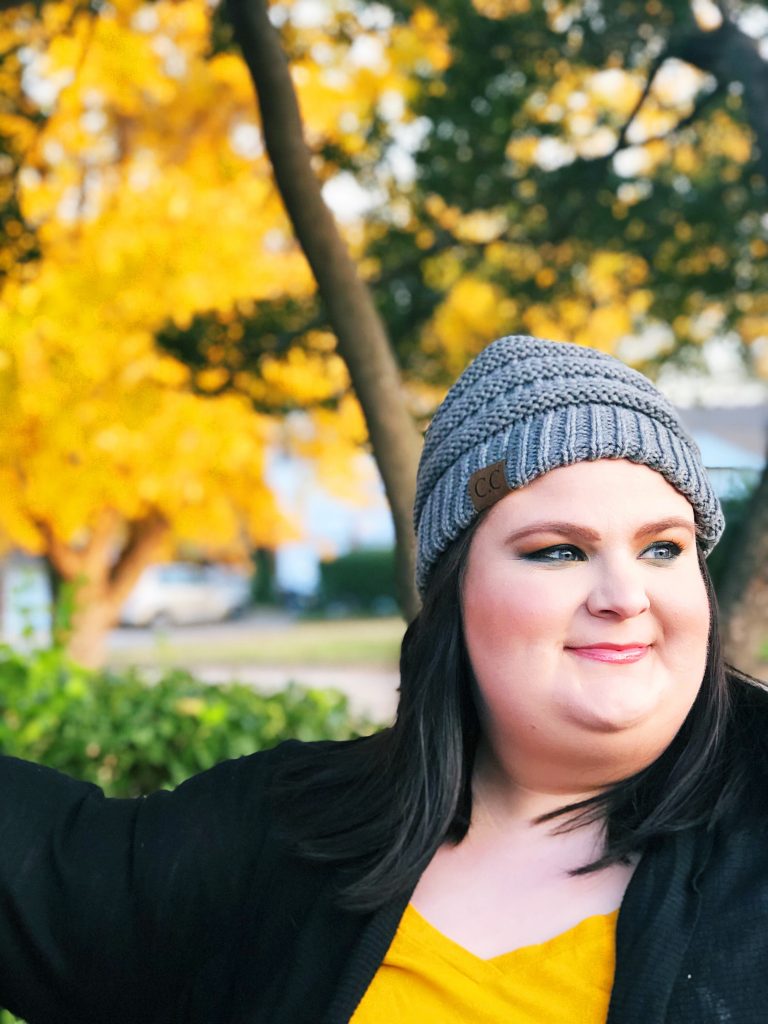 Dark Nails
While I enjoy a white or hot pink pedicure or manicure, during the fall I love a deep plum, crimson, or black on my nails. I'm not sure why but that is my preferred color scheme during the fall and colder months. I think that the darker colors are just so much richer and perfect for the fall and the colors of the season. A few of my favorite shades are affordable ones! There is Sally Hansen "pat on the black" which is actually a deep purple. I also love Wet n Wild "under my plum" and "power outage."
Booties
Booties are always a must-have for the fall and winter months for me. I have a few different pairs but my current obsession is a new pair I just grabbed from target this season. The Universal Thread Dylan Microsuede Perforation Zipper Bootie from Target is my go-to bootie this season. I purchased the color taupe and they were $35! Great price for such a well-made bootie. I typically prefer "wide width" shoes for my feet but these are normal and fit perfectly! If you're plus size sometimes boots and booties can be tricky but these feel so comfortable on my feet! These particular booties are pretty much on my feet anytime I leave my house so far. I'm in love! What is your favorite pair of booties?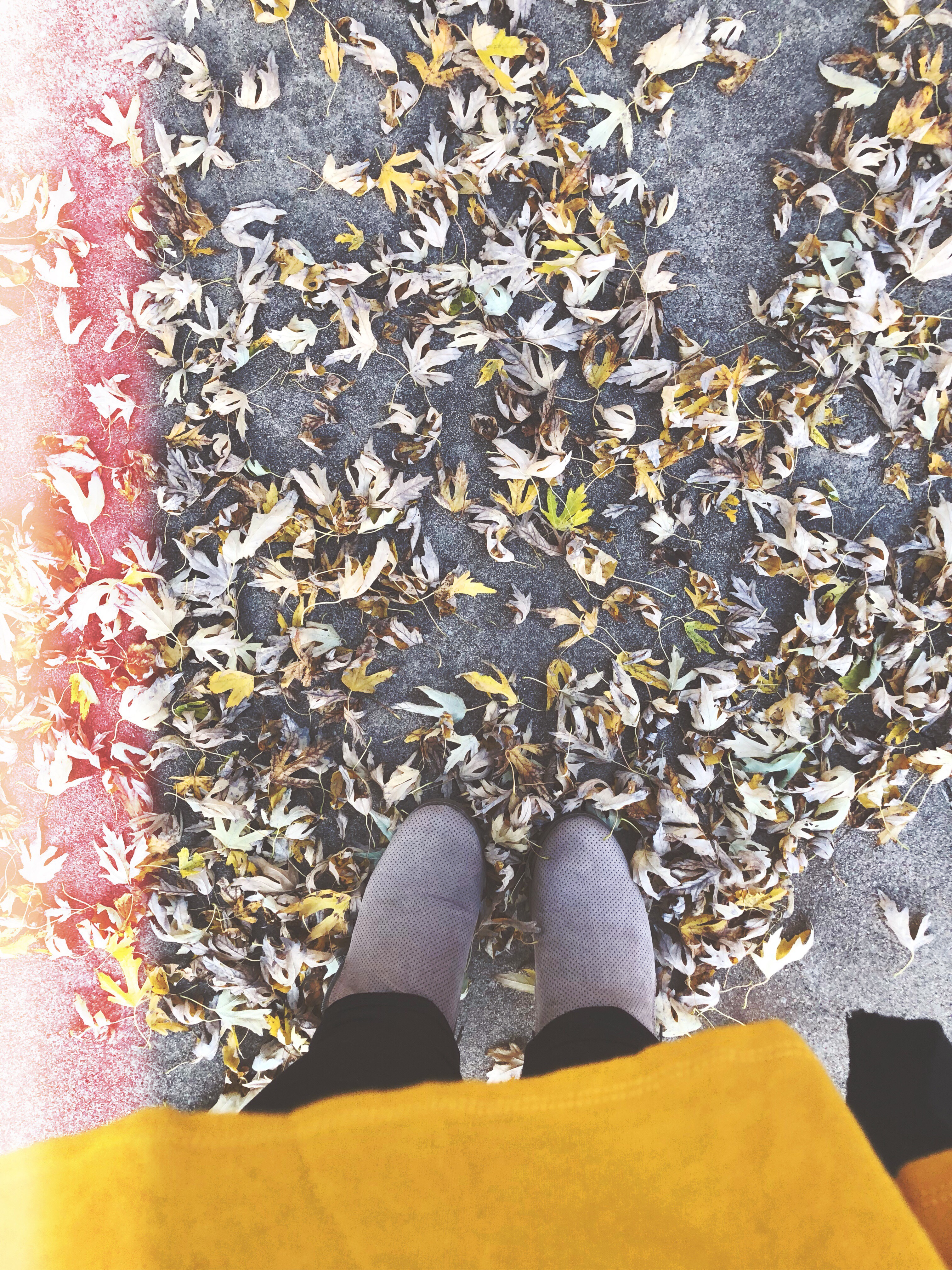 Yellow V-neck Babydoll Tee
As I mentioned, mustard or deep yellow is a favorite color for me this season. When I saw this babydoll tee from Torrid, I had to grab it! If you're a plus size gal, I highly recommend this tee! It's so soft and long enough to wear with leggings. If you don't shop at Torrid, I love any kind of babydoll tee this season. I think pairing it with some leggings, a cardigan, and my booties make for the perfect fall-inspired outfit. I found a similar tee on Groupon if you're interested!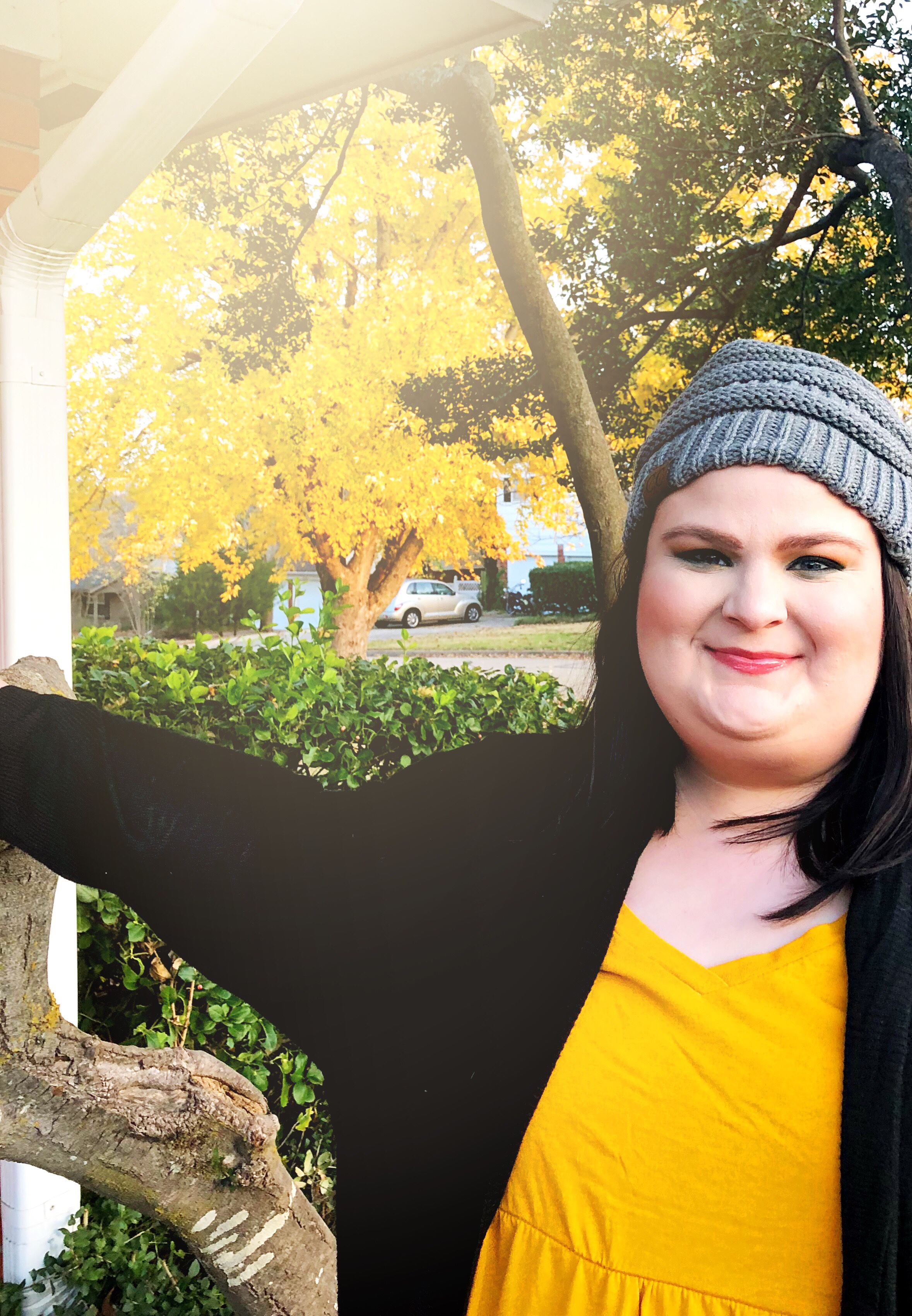 Vampy lip colors
I recently shared a whole post dedicated to drugstore vampy fall lips and a post with tips for wearing dark lip colors. So, of course, I had to mention dark lips! For fall, I always love to rock a dark lip. From more wearable colors to real vampy colors, I have them all! Nude lips are also a fall must-have for me. What kind of lip colors do you like to wear during this season? Are you a lipstick or a gloss fan?
Good moisturizer
If you didn't know, cooler weather in the fall and winter can be taxing on your skin. I've shared some winter skincare tips in the past so make sure to take a look at that! Because here in Oklahoma, fall is typically either just a longer summer or an early winter. We only have about a week of true fall. So, for me, I'm already treating my skin like it's winter and you should too! Even in the fall, I start using a good moisturizer on my face to help combat the dryness that cold weather causes. If you are looking for a good one here are some ideas: Clinique Moisture Surge, Olay Complete Cream, and Philosophy Renewed Hope in a Jar.