Hello friends, can you believe it is almost April? This year has both flown by and dragged on at the same time. My year didn't start off great, at all. With the loss of my dad, these last few months have been painful and brutal. But I am doing my best to find the good and the joy in these moments, so I thought I would continue sharing my March favorites with you.
Y'all know that these posts are my favorites to do and also to read. I always get such great ideas from reading/watching other peoples monthly favorites and I hope mine do the thing for you as well. This month I have really been focusing on my skincare and stepping up my regime. I've been having a lot of hormonal acne and this month was spent finding some new products to help that!
A little skincare, a little makeup, and some entertainment are on my list! Let's see what my March favorites are!
March Favorites
March Favorites: skincare, music, and a little makeup!
Click To Tweet
Skincare
I did a good amount of research before I bought a new cleanser. I was previously using the Simple Foaming Cleanser but it just didn't seem to be doing the job with my acne. This cleanser had such great reviews that I needed to try it! It's amazing, Y'all. It is a 3-in-1 cleanser that is full of Vitamin C and Yuzu. This is made primarily for combo/oily skin, which I have so I had a feeling this was perfect.
It is by far one of the best cleansers I have ever used. It foams up, contains little beads that help exfoliate, and has a light earthy smell. I have been using this for most of March and it is definitely a new favorites. I'm planning a full skincare post soon, so I'll post more about how it works on that!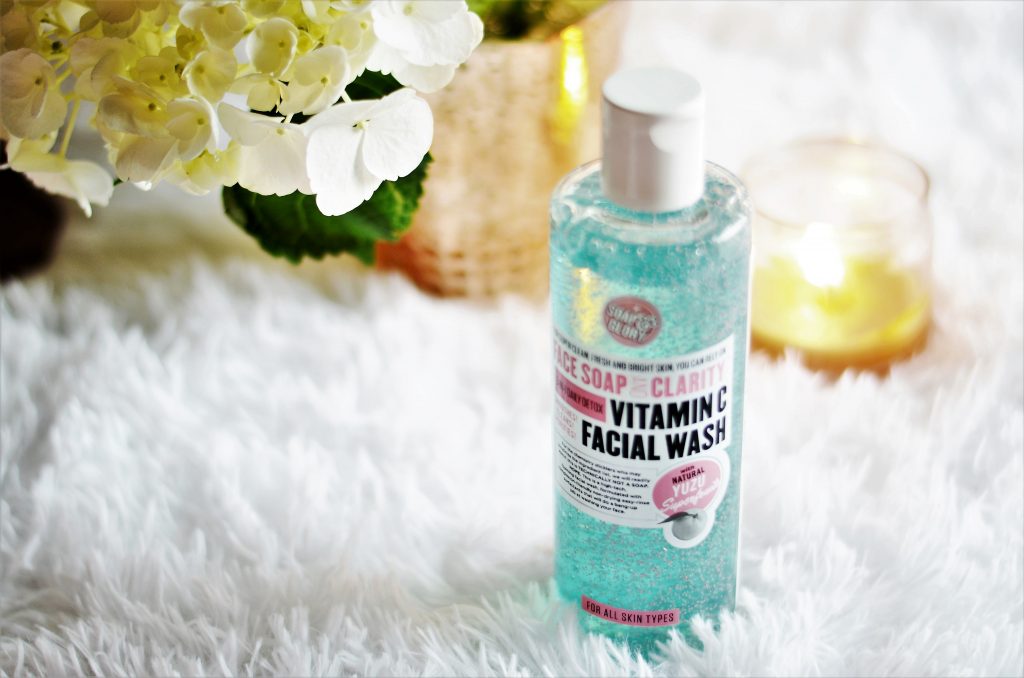 When my acne started to pop up this time, I realized my pores were probably full of dirt, grime, and were clogged. This Biore scrub also had great reviews and I see why. It is a scrub but the beads in it aren't painful, they exfoliate without being too harsh on your skin. The smell is ehhh, but the product is too good to care! I use this a few times a week and it seems to really be helping my pores so far! But this scrub was definitely a March favorite.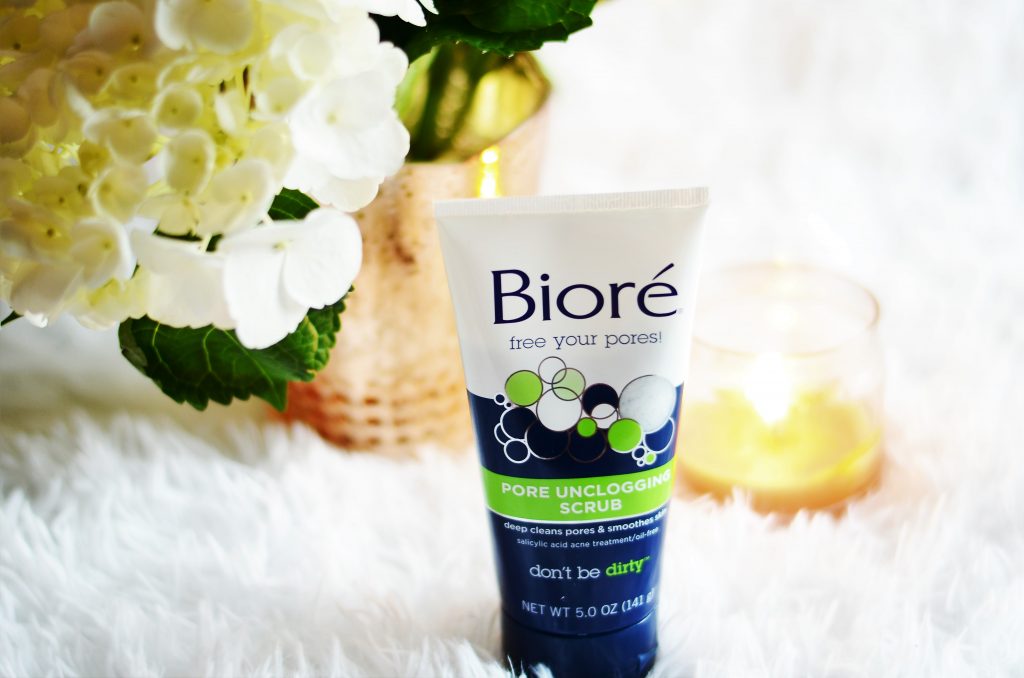 My sister picked up this Clinique moisturizer but didn't like it so I have been using it! It's amazing! The smell is kind of awful but the feel of it on my skin is amazing. It's more of a gel consistency than a lotion but it isn't sticky or tacky at all. It really seems to be hydrating my skin without making it oily, which is just what I need. I'm thinking about getting a bigger size because this travel size is almost gone. Clinique is such a great brand so I know that this will be a good purchase. It is a highlight of my March favorites!
Makeup
I finally cashed in my free full-size product from Sephora from when I bought a Sephora Favorites mascara box. I picked the Buxom mascara because it was one of my favorite ones from the set. I usually prefer the small wands but this is such a flexible and versatile wand that it is quickly becoming a forever favorite. The mascara itself isn't too wet but just perfect. It both lengthens and volumizes my lashes without clumping- hallelujah! For a high-end brand, I think the price point is pretty great. I'm almost out, which is a sad thing!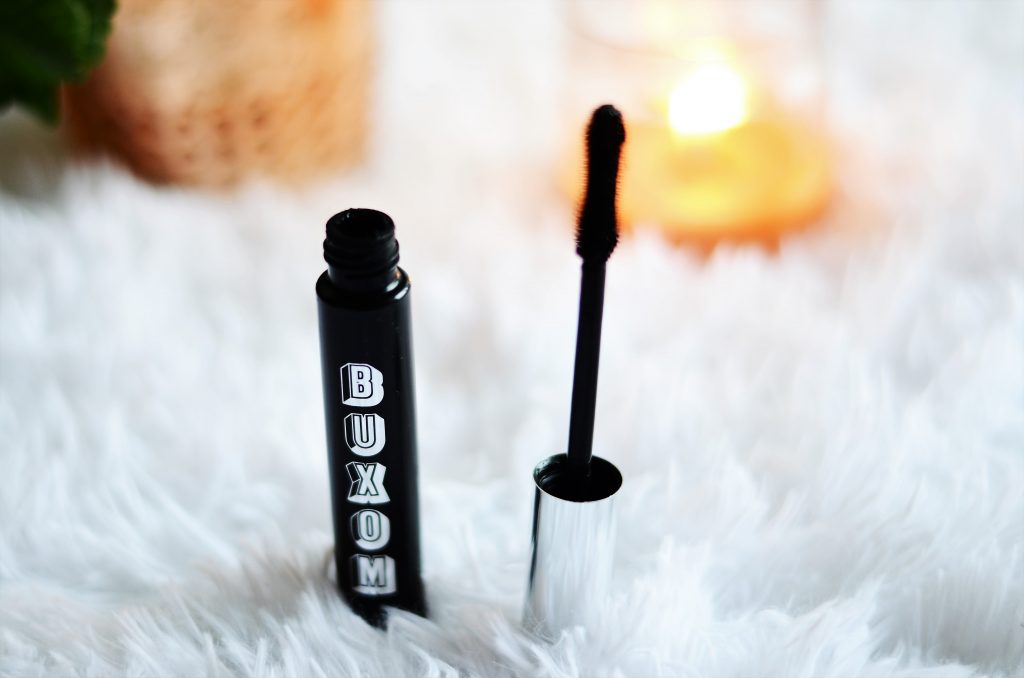 I just mentioned this in my latest "Drugstore Haul" post! However, it was too amazing not to mention in my March Favorites. I have been using this to both prime and set my face as well as on my eye brushes to intensify shimmer shadows. The smell is utter perfection, it's a fresh floral scent that isn't too strong or overpowering. Even though it has a good scent, it doesn't dry me out or break me out either. For only $8, this spray is a must have friends! I look forward to using this daily honestly!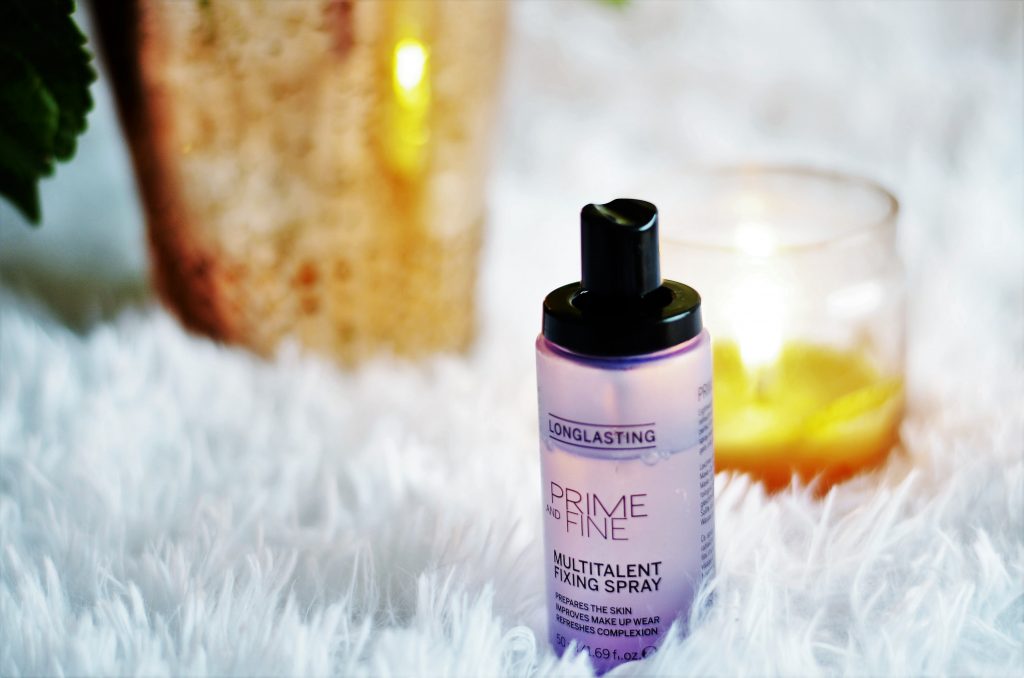 I previously tried the rose water spray like this but wasn't just overly impressed. While it is great for before and after makeup, I love using this lavender spray at night or after a shower. Lavender is one of my favorite scents so I knew I would love this spray! This spray is very light, cooling, and sprays pretty evenly. I use this throughout the day, but like I mentioned, I use it before bedtime after my other skincare routine.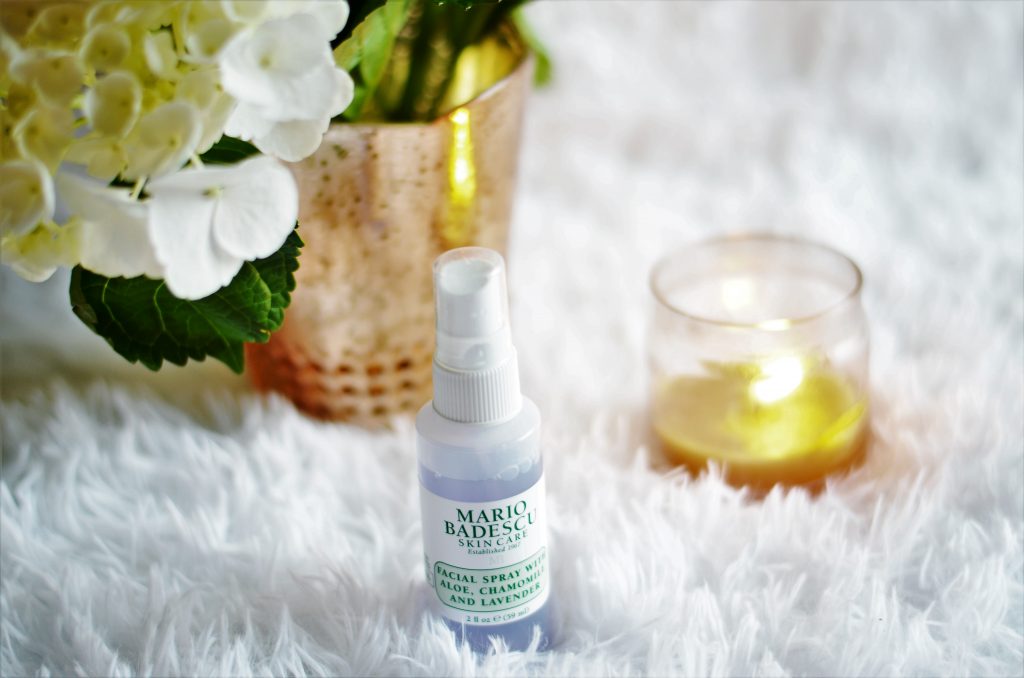 Music & TV
If you haven't been watching Timeless, you're missing out for sure! I only just recently started watching because my sister all but begged me to watch it with her. It is currently in its second season and the first season is on Hulu! Anyway, it is such a great show! It's basically about two groups that have time machines. One is bad and wants to change history for their gain and then another one which is good and fighting to keep everything the same. It is super exciting and thrilling. And ladies, Matt Lanter is in it so of course he's always nice to look at!
I mentioned this song in my "Songs for the grieving" but I really have still continued to listen to it. I love all versions of it, I can't get enough of it. It is such a beautiful song that has just really ministered to me in times of need lately. It has brought me back to Jesus and prayer time and time again. I highly encourage you to listen to it!
I'm obsessed with all things Harry Potter, no matter my age! I love reading but I also really enjoy audiobooks- these in particular. I love them because its HP but also because the narrator, Jim Dale, is incredible! His voice is soothing but keeps you entertained and paying attention. I honestly could and have listened to these allllllllll the time. If you love audiobooks, even if you've read these, check them out!
<Shop this post!
Some following links are affiliate links. That means that if you make a purchase, I may receive a small commission. These commissions help me continue to provide great posts. Please see "Legal" tab for more information.