A girl can dream, right? In the makeup world, there are 3 tiers: drugstore, high end, luxury. Luxury makeup is the top of the line, ridiculously expensive, sell your plasma kind of prices. Usually, when I do wishlists, they're items I am really hoping or planning to pick up…this one, however, is just for fun!
Luxury makeup is just that…a luxury. While some of the prices are "sort of" reasonable for the brand and the quality- some of it is just stupid expensive (Natasha Denona pallets anyone?). If I had the money, these are probably items I would splurge on at some point. But at this rate, I'll be saving for a while.
Whether you can afford it or not, its fun to daydream and look at these luxury brands. Today I thought it would be fun to share a few of my luxury wishlist items! A little YSL, a little NARS…etc. And hey, if you have the money to get these, more power to ya! You go! And if not, let's daydream together today, shall we?
I recently saw this palette in a few tutorials and I have fallen in love! I've never tried any Nars eyeshadows (or anything but a travel size concealer) but I really want to eventually. I seem to like a lot of their releases but they are definitely a high price point for my wallet. I'm really into cranberry and mauve shades right now, so these colors are perfect! I do appreciate that this palette at least gives you a good amount of shadows! I really want to swatch this!
I've daydreamed over Hourglass powders for a very long time. I love the look of their baked blushes, setting powders, and especially these strobe ones! I really love highlighter so this would be a pretty good investment- I would get a good amount of use from them. I do think that these colors seem pretty wearable but that right shade might be a little dark for my skin tone. I think Hourglass does packaging really well!
Huda Beauty is a well-known name right now in the beauty world. I have seen this palette for a very long time but the price point is really dragging me down! The colors seem very wearable and versatile. I can see fall look and spring looks and all that's in-between! I've watched many tutorials on this palette and the shadows look like great quality! Have you tried this? Is it worth the price?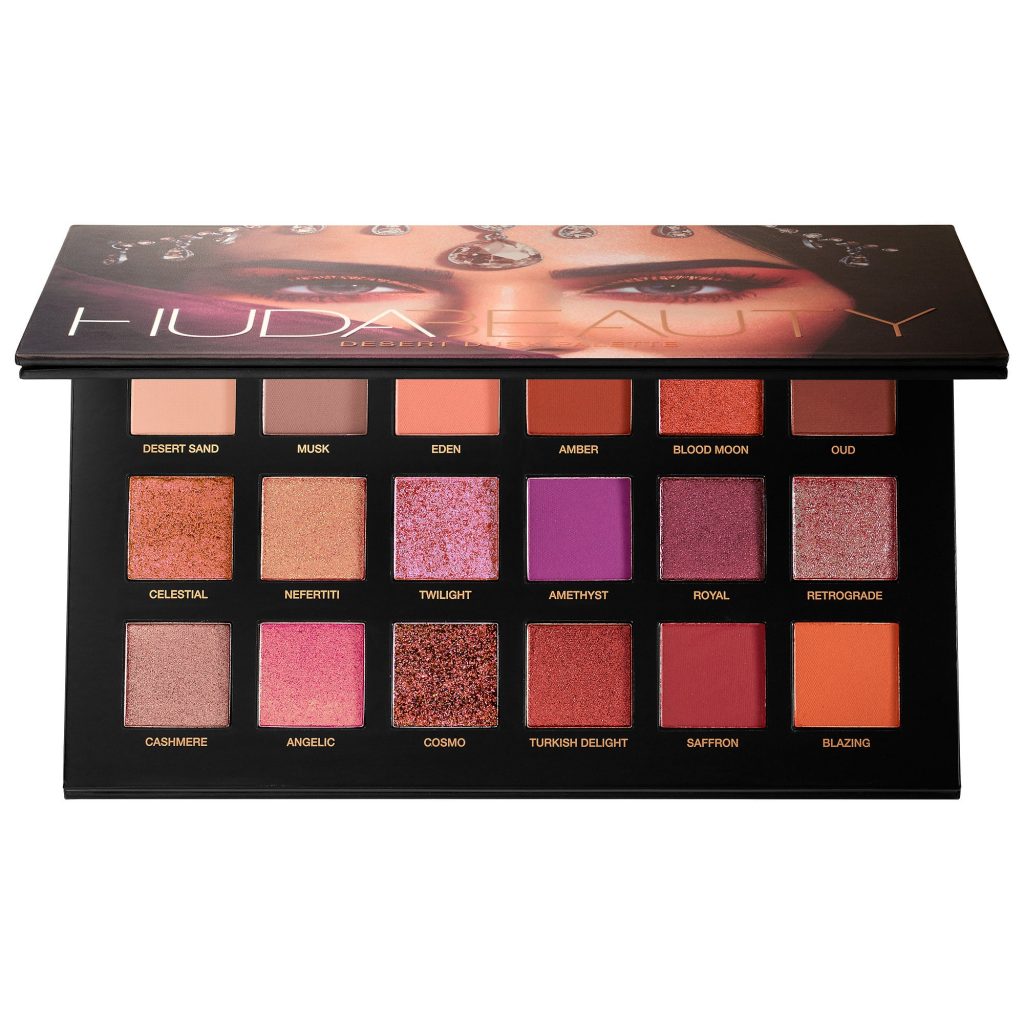 A girl can dream, right? Luxury Makeup Wishlist!
Click To Tweet
Talk about stupid expensive…this lipstick! I am definitely a lipstick girl, all colors and all forms. This berry pink swatches so gorgeous- well at least on the pictures I found on Pinterest. I think the packaging is amazing but you are definitely paying for the name on this one. I'm hoping I could find a dupe to this color because it is so pretty!
I love YSL lipstick, I actually went ahead and purchased one a few years ago and it is by far one of my favorite purchases to date! Once again, I watch a good amount of beauty YouTubers and this seems to be a current favorite. I've wanted to try a high-end foundation, I've only ever used drugstore unless I received it in the mail. I do think that this one is great quality for the price, from everything I have read and watched. Maybe one day!
Seeing a pattern with eye colors?? I think these quads by CT are the cutest ever! I do think that they are pretty pricey for only four shadows, but, I mean once again you're paying for the name of the brand. I haven't heard much about how these perform, have you? I would think since it is CT that they should be pretty good quality. These colors look amazing! I do love that you get a mirror in the quad- A+ for packaging.
Well, are you daydreaming with me? Have you tried any of these items, how do they perform? And what is an item on your luxury makeup wishlist?? I'd love to hear!