Fa, la, la, la, la! It's Blogmas post 2! Are you enjoying blogmas so far? I know I am. Whether its picking a tree, caroling through the neighborhood, or staying up late watching Christmas movies on Christmas eve…we all have Christmas traditions for the holiday season. Yours might be different from the next person, but they're all special to us.
I asked back in October what was some posts you would want to see for blogmas and by far you requested a post about my Christmas traditions. Everyone was curious what my family and I do for Christmas, so here it is!
Family traditions are some of the best things in this world. I hold my family very close & Christmas is one of our favorite times of year. I love traditions because everyone has different ones. My family has our own and I'm sure you have some different ones. I was thrilled that ya'll wanted this post because its one I really love to read from other people. It's so exciting to hear about everyone's personal traditions and what they do with their family during Christmas. While I could name off many, many Christmas traditions, I thought it would be fun to name my top 6! That way no one gets too bored. Ha! Some new & some old, here comes my top 6 Christmas traditions.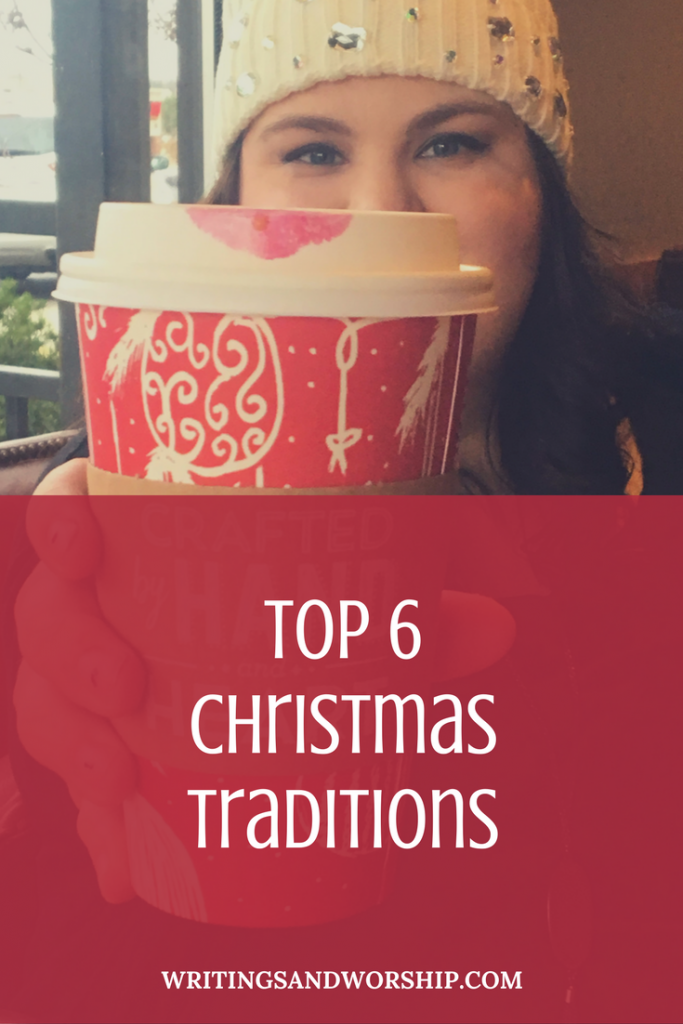 1. Christmas Eve we open brand new Christmas pajamas & my dad reads the Nativity story
Ever since I was little, my mom bought my sister and I new Christmas pajamas (usually matching). Even now, when my sister and I are older, we still get pajamas! It's always so fun even though I know its coming. It was always something to look forward to when I was younger. As much as we love the commercial side of Christmas, I always knew from a young age what Christmas was really about. So after opening our fun pajamas, my dad always would sit us down and read the story of Jesus' birth. I love this merge of the commercial side but then my parents would bring our focus right back to Christ.
2. The weekend after Thanksgiving my family decorates the tree, watches White Christmas, and usually eat the same foods every year.
This is another tradition from my childhood. Every year, usually that day after Black Friday, my family takes a night and does the tree and decorates the house. We turn on White Christmas and enjoy each others company. We have green olive & cream cheese sandwiches, other snack foods, and homemade hot chocolate. I'm not sure where the green olive & cream cheese sandwiches came from…but we've ate them on that night only since before I can remember. Our tree is one of the prettiest trees I have ever seen, although I am a little biased.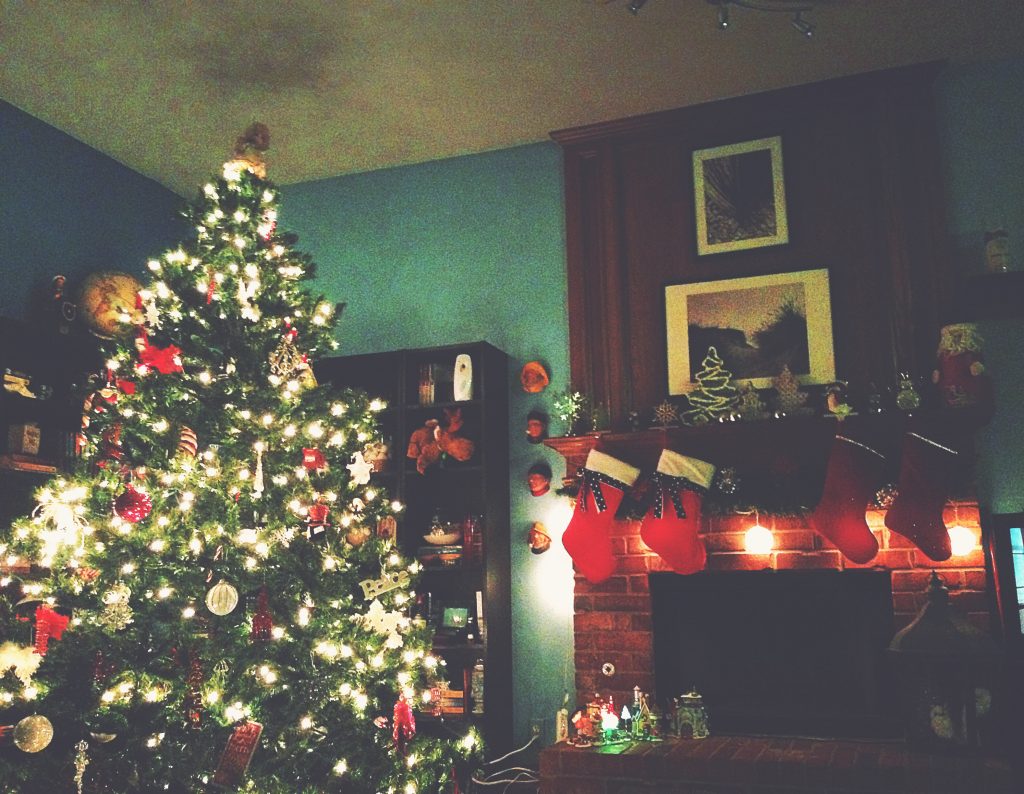 3. Homemade Hot chocolate & Spiced Tea
Like I briefly mentioned in number two, my family, usually my sister or my mom, make homemade hot chocolate to use for the month. We make our own instant powder but it tastes 100 percent better than anything you buy from the store. I prefer my hot chocolate with whip cream. We also usually make a spiced tea mix as well. I am in love with this tea! It's a mix of spices, tea, tang, and a few more things. I will actually be sharing the recipe in a later blogmas post! Both of these are traditional drinks my family has throughout the Christmas season. The smell of either always takes me back to countless moments with my family sipping a hot drink with the twinkling lights of our tree shining.
4. Christmas Movies Galore
My family is a big fan of Christmas movies. We watch them all month long! From classics to Hallmark Channel movies, we watch them all. I try not to watch one before Black Friday but sometimes that doesn't happen. Throughout the month, we will gather as a family and watch a movie all together with the fire on and eat dinner. Some of our favorites are: The Santa Clause, Arthur Christmas, Christmas in Connecticut, How the Grinch Stole Christmas (both old and new), and so many more! One of my favorite TV movies is the 12 Dates of Christmas. I could watch them everyday if I could…but I try to pace myself!
5. Low-key Christmas Light Adventures
This tradition is a newer one but still amazing nonetheless. The last few years my parents, sister, and I load up in the car one night, go buy a hot chocolate or coffee and drive around for an hour or more just looking at local lights. I normally pop popcorn and pack some snacks (such as butter cookies) so we can enjoy them as we drive around. Sometimes my grandparents come along as well! But my grandpa is not allowed to drive…he drives at a speed that makes the lights look like a blur as we drive past. Honestly this has become one of my favorite traditions lately.
6. New Restaurant on Christmas Eve
Since I can remember, my family, including grandparents, always go to a new restaurant on Christmas Eve. We research and find a new restaurant that we've never been to and go eat dinner as a family on Christmas Eve. The past few years we have had to recycle through a few old ones because most new restaurants are getting very pricey. We always pick somewhere that's a little fancy, somewhere that isn't a place we would normally go to- makes it a bit special.
What are a few of your family traditions? I'd love to hear them! Happy, getting closer to Christmas, time!