Happy November! And that means it's time for my October favorites. I love November and December, it's my favorite time of year. October was a whirlwind of a month, I felt busy all the time but it was a good busy. I had numerous shoots and even started working on my December content for Christmas.
While it was a busy month, I still had time to try some new products that ended up being some current favorites. I always say that these are my favorite kinds of posts but they truly are; so i'll keep saying it. A few of these products are from my e.l.f. haul and my bedtime essentials, but this is a little more of a thorough review and insight into the products.
Often when I do posts like hauls or first impressions, my favorites will show you what all I really enjoyed from those hauls. I tried a few new things this month and I am anxious to share what I think about them! Lets get started with my October Favorites.
October Favorites 
I picked this foaming cleanser up from my local Walmart and I am in love with it! My skin has been better and clearer lately so I wanted to find a cleanser that was not just for acne but just a normal, sensitive skin cleanser. I have never really used any Simple products but I might just start trying more! While I am not someone that is obsessive about all natural products I do appreciate the idea of "simple" for my skin care.
I have bad allergies and very sensitive skin so this product is perfect for me. The foam is also amazing! I had never used a foaming cleanser but I am sold on them! They really allow your face to get nice and clean and you use less product. It was easy to include this in my October favorites, I knew from the first use that it would be eventually in a favorites!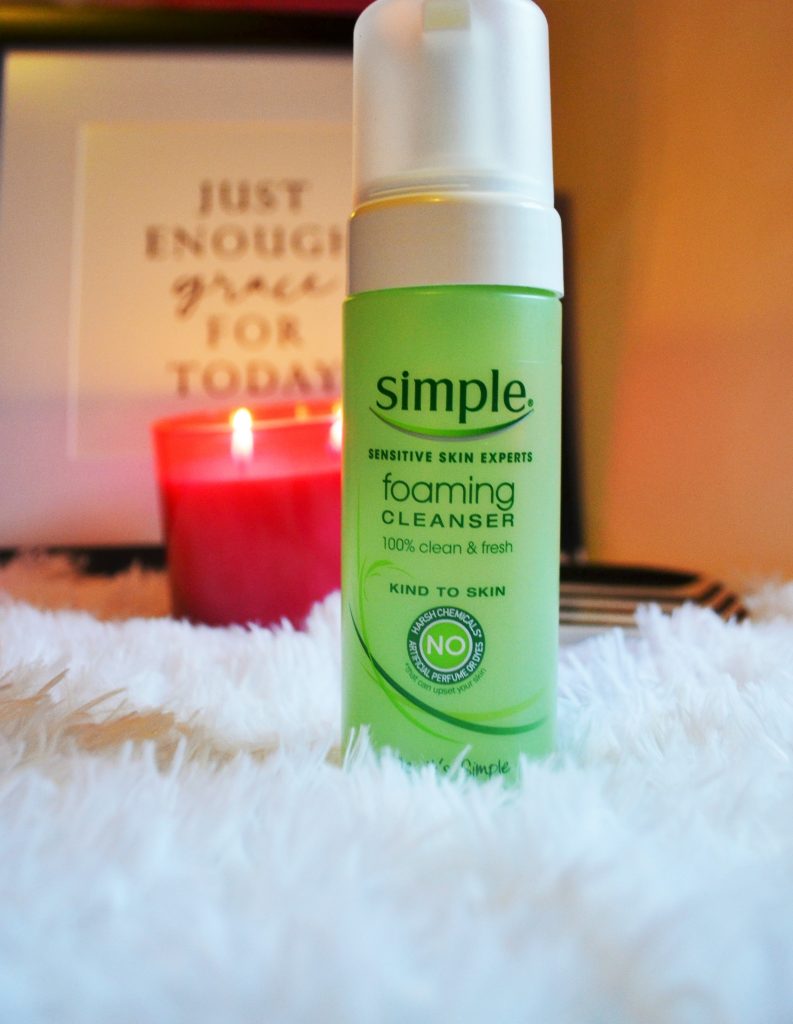 After seeing many beauty vloggers use this sponge, I decided to see what all the fuss was about. I've never tried the real Beauty Blender (too expensive for a sponge) but I cannot image it being any better than this sponge. It is bouncy, and extremely easy to blend out foundation. It doesn't soak up too much product and it really expands when dampened. I love the shape of the sponge as well; its pointed for under the eyes and has a flat bottom to apply on the rest of the face. I don't like dense and hard brushes so this bouncy and light sponge from L'Oreal. I highly recommend this sponge for all my beauty lovers out there! It's probably my favorite product from my October Favorites.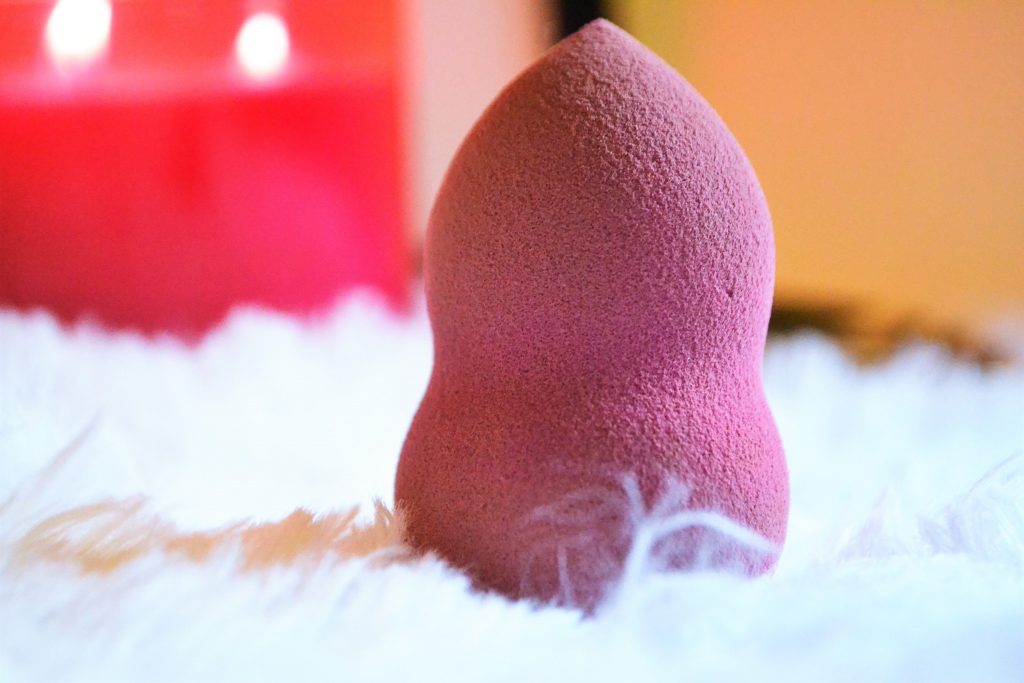 I first used this product a few years ago when I first started learning to contour but I had the lighter shade. I wanted a new bronzer and I remembered how much I loved the Wet n Wild palette ones. My Walmart was sold out of the lighter shade so I took the plunge and tried the darker one. Turns out, it's actually a perfect shade for me! It's not to warm but perfect for my fair skin tone. I am a big fan of these contour palettes! I don't really use the highlight shade but the contour shade is too perfect not to use. I don't really like how just the bronzer's that Wet n Wild sell swatch so I stick with the contour palettes.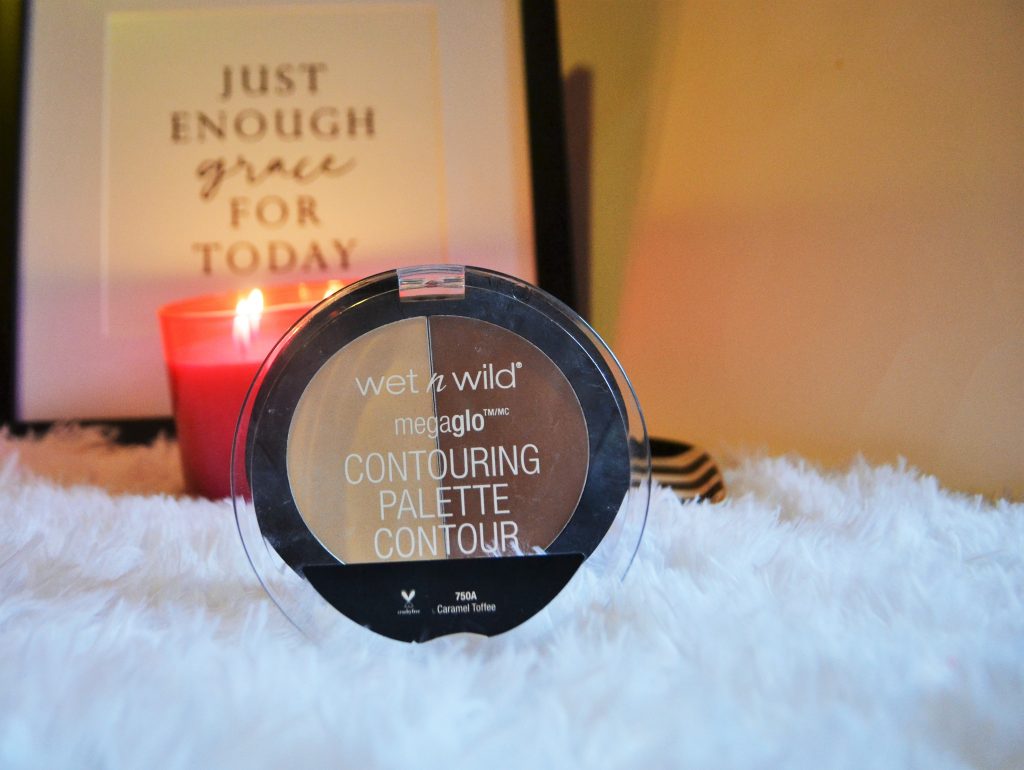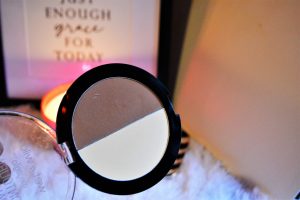 I mentioned this powder in my "high end worth it products" and I couldn't help but bring it to my October Favorites. I have been using this powder every time I have done my makeup this week. I normally hate translucent powders but this one it too perfect. It is smooth and keeps my foundation set in place all day. Influenster sent me this complimentary many months ago and I have loved it ever since. The powder has a bone tone to it but it doesn't apply colored at all. I love how soft the powder is and doesn't really make any mess so far!
While its a little before the new year, I bought a new planner and started using it. I love the size of the mini because it fits perfectly in my purse and I can carry it everywhere. I always tend to get big planners and then they sit on my side table, never being used. These are unmarked 12 month calendars- you can start and stop this planner whenever you want. Michael's has many different designs and plans; I purchased the "Market Floral" design. It is full of pinks, golds, and flowers- nothing more perfect for my style. And they are currently on sale, so go get one! It has been a huge help for me these last few weeks.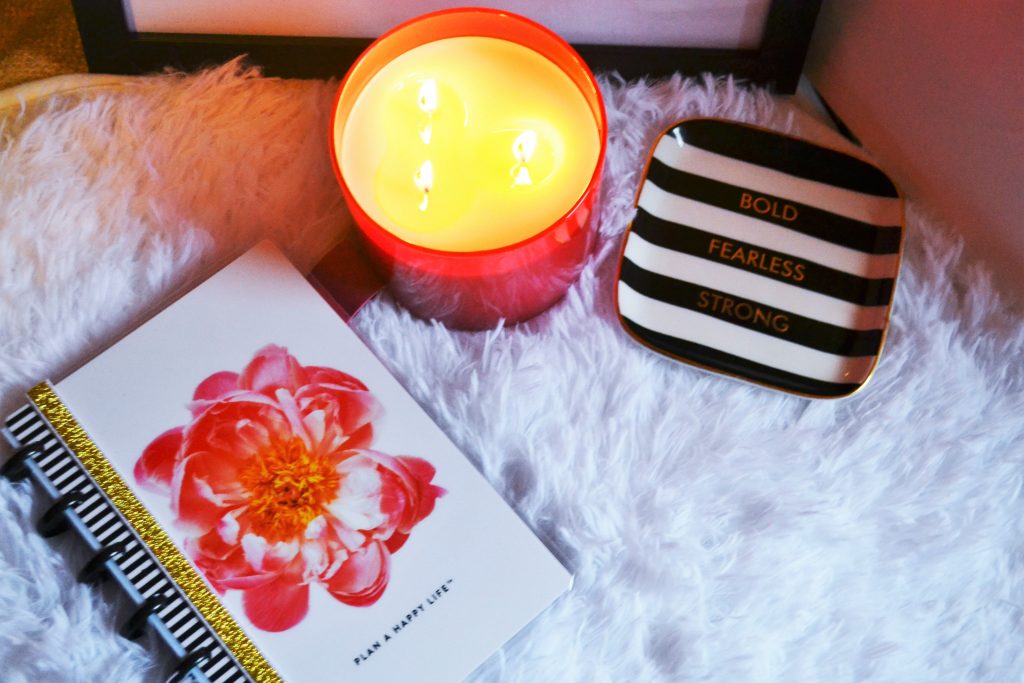 BH Cosmetics has some really good quality brushes. I purchased a "Sculpt & Blend" set and this was one of the brushes. I normally use the Real Techniques powder brush but this has been my favorite powder brush this month. It's a perfect size and density. It's fluffy but still fairly hard. I love that it comes to a point because it is perfect for under my eyes. I highly recommend this brush and this whole set actually. Last month, I shared a few more of their brushes in my monthly favorites.
What were you loving this month? Let me know in the comments! XX