*I received this product complimentary for testing purposes. All thoughts and feelings are my own.*
Fall Lips. It's about time to switch over your bright pinks and corals for deep wines and berries. I have a love for all seasons but I am really looking forward to fall lips because of one thing: Lipsense!
I love dark, vampy, deep colors but I am always scared to wear them because of the mess. It is honestly hard to miss a smudge of deep purple on your teeth ladies, and with Lipsense, I don't have that problem.
Today I wanted to share my thoughts about it, Lipsense in general, and how you can get ready for fall lips with Lipsense. I have partnered with Gina from Gina's Glamorous Gals, who is a Lipsense Distributor, to bring you an exclusive coupon too! I was sent the shade "Berry" to test and review for ya'll! I will be breaking the post into three sections for easy reading: Overall, Berry, and Prepping for Fall. The coupon will be at the end, so keep reading!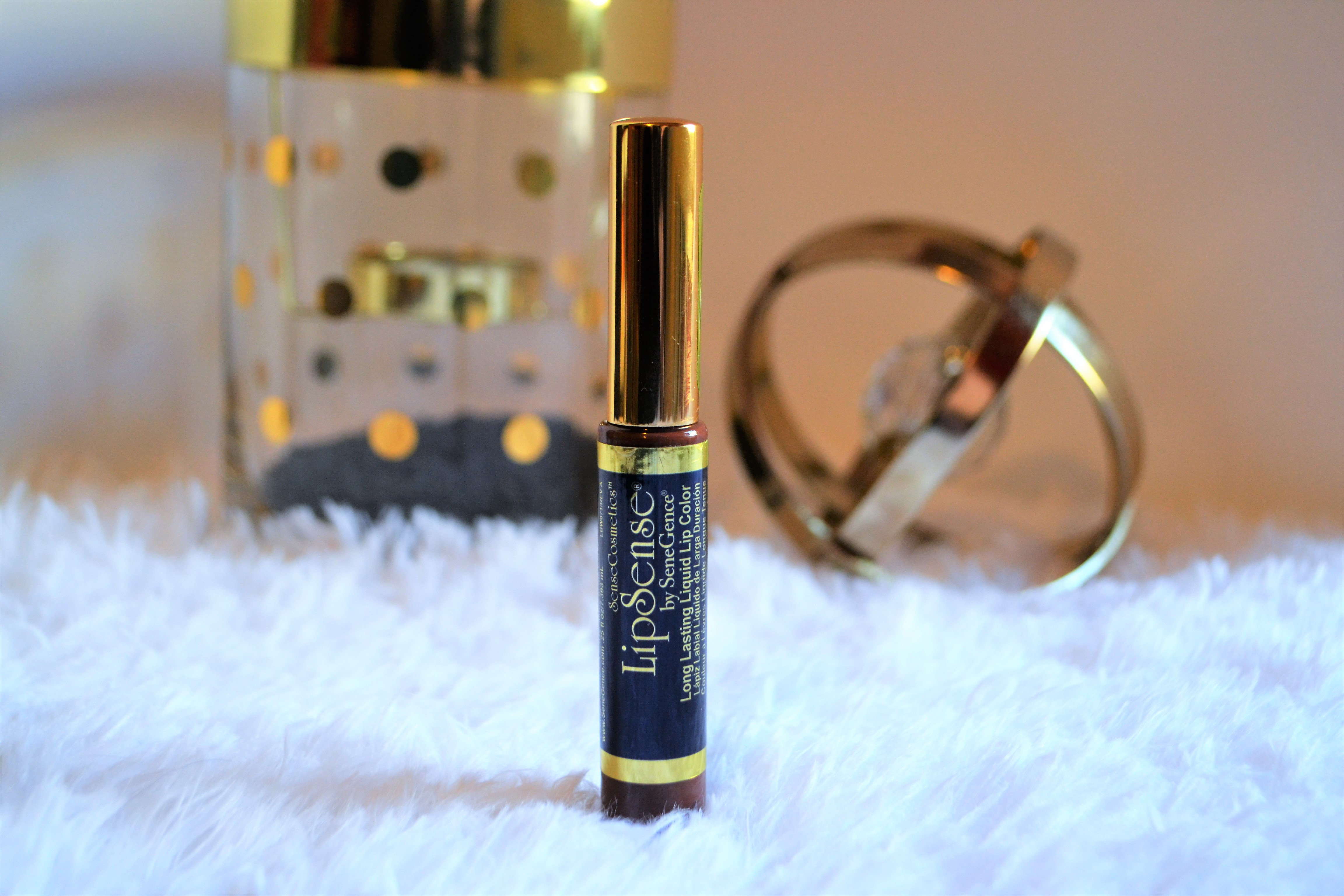 Overall
If you have never heard of Lipsense, then you are definitely missing out. I really, truly believed that it would be a complete gimmick product and would be useless…I was wrong. Lipsense claims to be smudge proof, kiss proof, water proof, and long lasting.  It is lead free, vegan, and gluten-free. You must wear a Lipsense gloss with every color to lock in the color on your lips. Here is how to apply:
Step 1– Make sure your lips are clean and void of any other product
Step 2– Apply color coats (shake before using). Each coat should be applied thinly and left for 5-10 seconds to dry before applying another. Make sure you move the applicator in one direction.
Step 3– After allowing the third layer to dry for a few seconds, apply gloss all over lips and continue to gloss throughout the day!
 Here are some of my thoughts about Lipsense: 
GLOSS IS THE KEY! At first I was really unhappy with Lipsense because mine really came off of my inner lips and feathered. I was so frustrated because it only lasted a few hours instead of the 18 that is claimed. The key is to keep glossing and that is something I didn't understand at first! The gloss holds the color there and you must keep applying it through the day!
Beware, if you have dry lips…you're more likely to have color come off…at least in my case. Because I have extremely dry lips by the end of the day (sometimes just a few hours) I could rub off the color with my finger. But if I keep my lips moisturized and avoid letting them get dry…my Lipsense works great!
Love it for what it is for you. By that I mean, if it works for 18 hours for you- awesome! If it gets me through an interview, church, or a date with no smudges or worrying about if its on my teeth- I'm sold! I love Lipsense for what it does for me and honestly it is much longer than any other lip product I have ever used.
Berry
I was so honored when Gina sent me Berry to review. It is by far one of my favorite fall shades from Lipsense. I am already in love with this color! It is a beautiful deep berry color but still very wearable! I love deep tones that aren't too vampy or scary for my taste. Below is a picture right after application and a picture of a few hours after wear: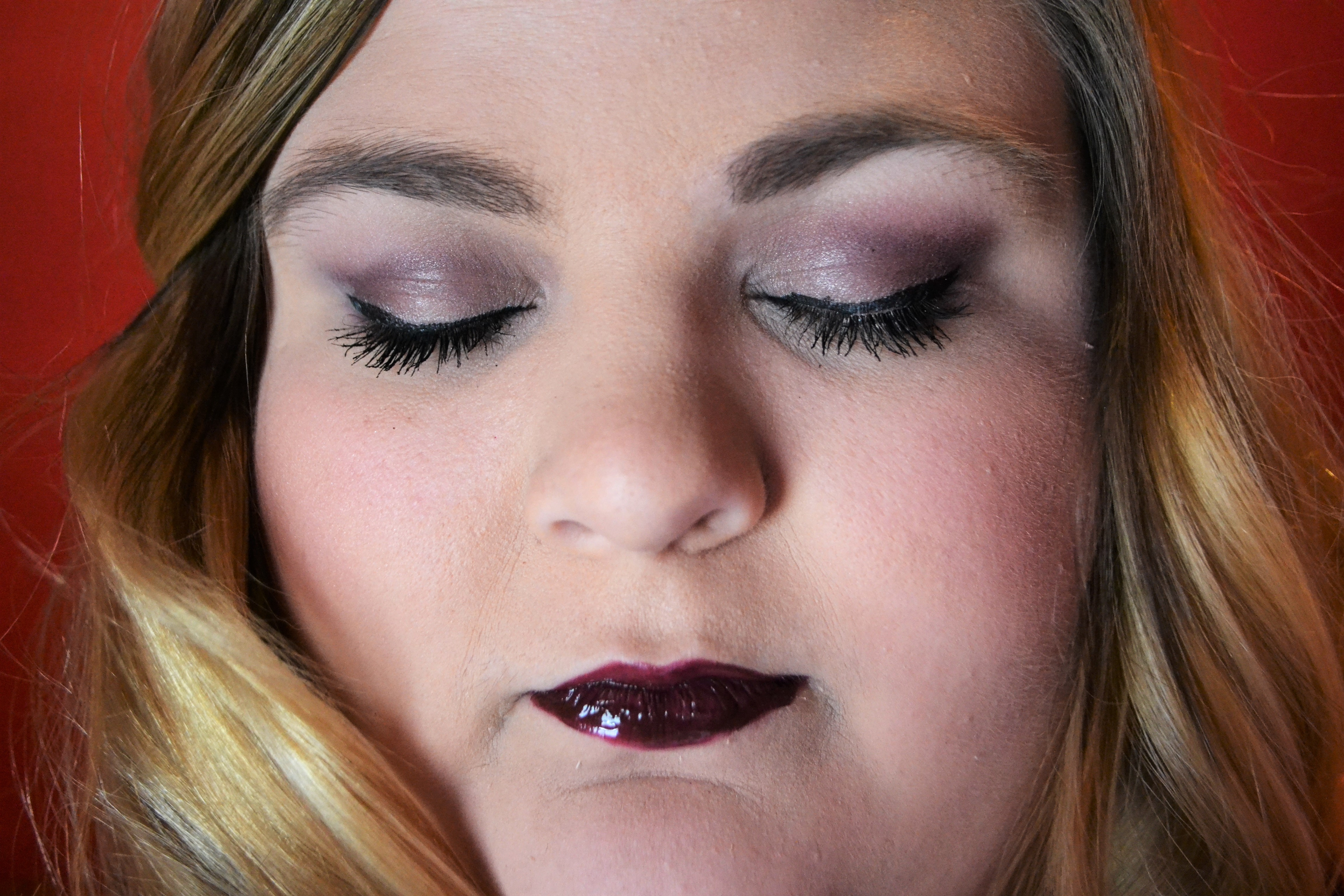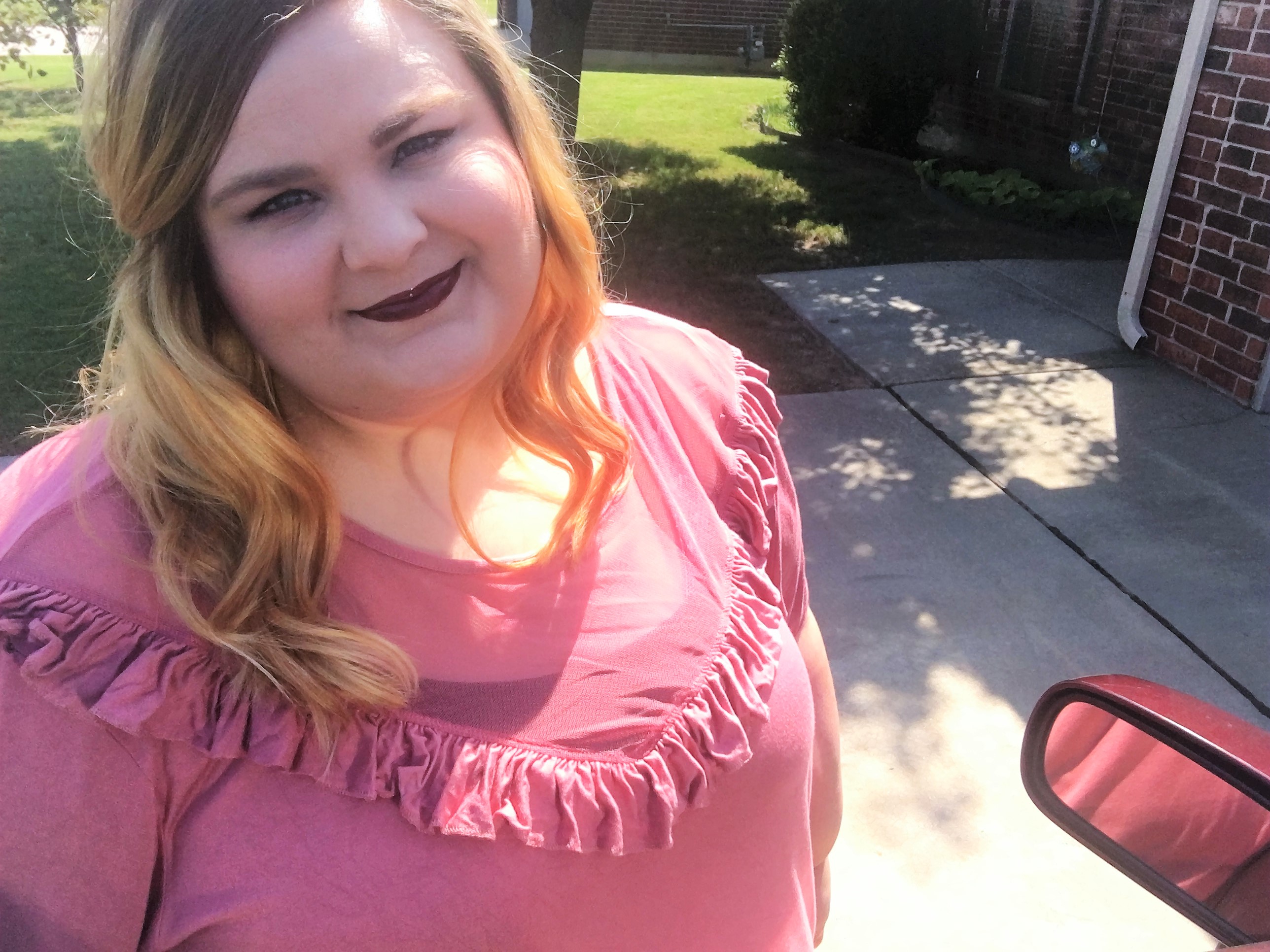 Prepping for Fall
Gina has some great fall colors she is ready to ship you! The cost of a color is $25 and for the amount of product you get…that's a steal. You know I wouldn't lie to you, the $25 is totally worth it.
Lipsense has something for everyone: nudes, pinks, reds, browns, and berries. There are many, many colors for fall to pick from. I suggest: Berry, Mulled Wine, Bella, Plum, Nude, Sheer Berry, and Beige Champagne…just to name a few! Prep for you fall wardrobe and purchase a few good colors from Lipsense to compliment your style this season.
If you are a girl that likes to stick to the same lip, splurge on a Lipsense this coming season! A start of a new season is always a opportunity to try something new, and Lipsense might be for you! If you are looking for a long-wear lippie–look no further. I recommend starting your fall out with a great staple color! I know I sound like a marketing ad but it is because I honestly love these products so much. If you follow me on social media, you will be seeing a LOT of Berry! I mean, look at it!?
Gina is offering my readers an exclusive offer! If you mention "BERRY" when you buy something, you will receive 10% off your purchase! 
Also, for September only, you can get 50% off your order with a wholesale makeup membership! If you are looking to start a Lipsense business, this is the time to do it! Contact Gina ASAP! 
To order: 
Contact her on Facebook or Instagram
For help picking a color, seeing what is ready to ship, and getting that awesome DEAL make sure you contact Gina directly. She would love to answer any questions and explain things probably better than I can!
"All unauthorized use of this blog post or pictures is strictly prohibited. These posts may not be copied or posted other places without the writers knowledge and consent."