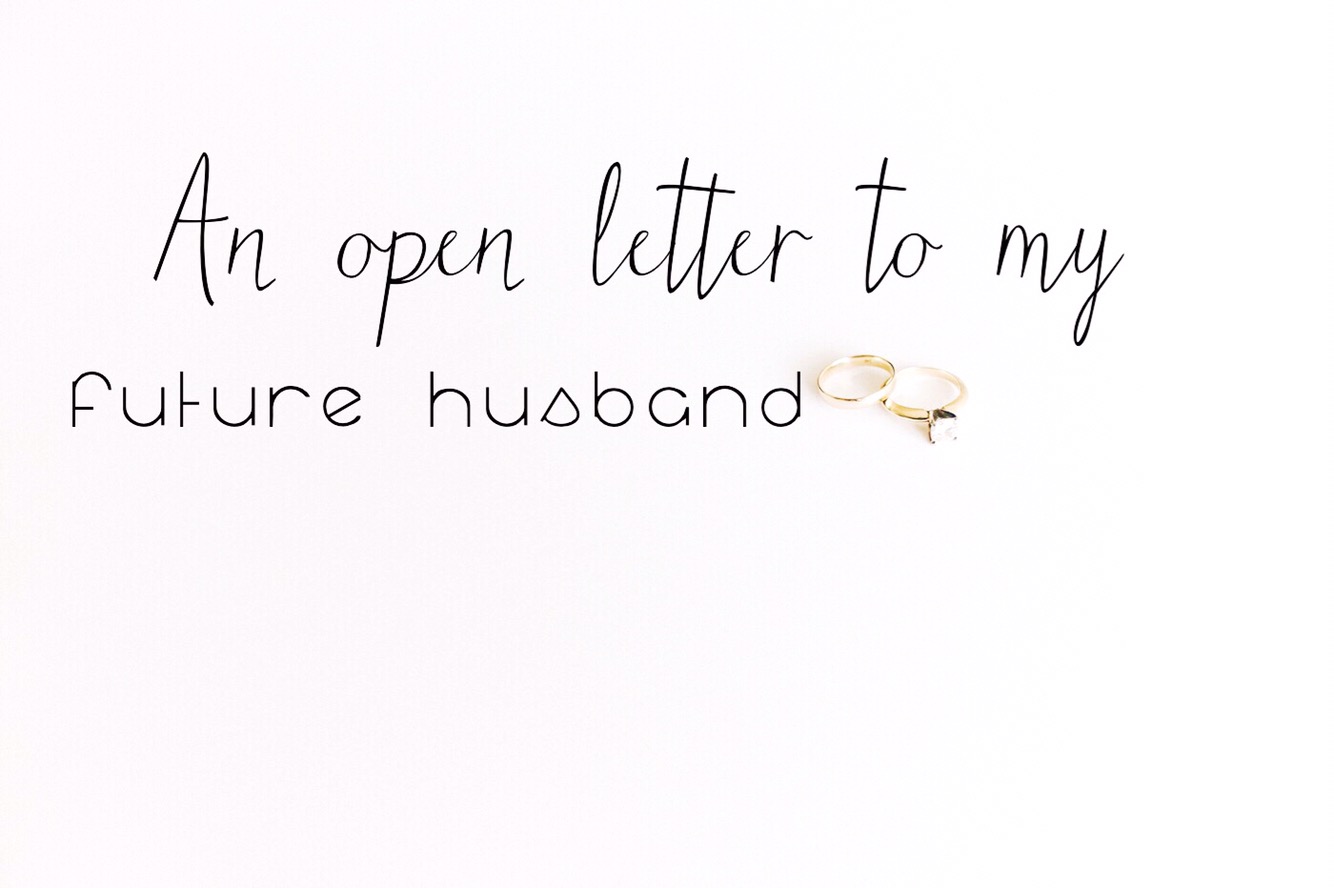 I write you almost as much as I think of you. My prayers for you are spread through journals and documents from long ago. I've prayed for you every time I long for you. I pray that you're being molded into what I need and I the same.
I'm learning a lot about waiting. I tend to say I trust God and His timing but sometimes it's hard to believe He hasn't forgotten me. I never thought I would have to wait this long to meet you…then again, maybe that's why I still am.
I'm not perfect. I'm obsessed with Kate Spade; which you'll probably spend most of our marriage trying to keep me from using our entire bank account to buy all this KS. I worry a lot. I get obsessed with a certain show on Netflix…just warning you that's all we will watch when I fall in love with a show. You'll probably be sick of my countless hours of 90s sitcoms I watch. I make a big cup of coffee and only drink half. All these things you might hate about me, but I know there will be stuff you love about me too.
I pray that you are ready to handle me when we finally find each other. I believe that God is still equipping each of us to be exactly what the other needs and that's why we're still waiting.
Are you ready to meet me? Have you prayed for me? I like to write you when I get impatient. I try to take my impatience and make it into prayer for our future.
I can't wait to write our vows, decorate a house, and be able to hold your hand all the time. I hope I'm enough for you. I hope that our lives won't be perfect, they'll be full of love. 
For the record I love peonies, all things gold, and Dr. Pepper icees. I love typewriters and famous lines from literature. I hate eggs and fish. And I'm horribly terrified of bees and wasps. I need encouragement and acts of love. I can't wait to know all this about you.
I hope you're waiting for me too, and thinking of me. I believe that God is having us wait for a reason. His timing is best and I have to hold onto that. Please know I have thought of you for many years and when I finally meet you will probably be one of the best days in my life. Until then, I'm learning a lot about marriage by watching friends and trying to become the woman that you need me to be.
Until that day my love, I'll be here waiting and praying. XO