Hello friends! I am sorry that this last week has been quiet on the blog. I've been taking some time to myself. Today I am back with a special haul for ya'll!
For Christmas, my sister bought me tickets to the Always Potterheads Festival here in Oklahoma. The first festival we went to was pure chaos (see the blog post here) so I was really hoping that this would redeem my faith and desire for Harry Potter festivals.
I was an awful blogger and took literally no pictures of the experience because, well, I was too buy experiencing it myself. BUT I bought a good amount of items from the local vendors and wanted to share it with ya'll! I love supporting handmade and locally owned businesses so I was happy to spend my money on all these potter related items. I also really love that some of these are very subtle in their Harry Potter theme!
Alohomora Keychain // 7th and West  
7th and West is quickly becoming one of my favorite local shop for hand-stamped items and jewelry. I found them at another HP event where I purchased their golden snitch necklace. I am in love with my "alohomora" keychain with my house color tassel. It's perfect for my keys and very light-weight.
Hufflepuff Bath Bomb 
For some reason, I left this booth with NO identification of the shop that was selling these amazing bath bombs. I am so very excited to use this bath bomb! It is citrus scent in yellow colors, for Hufflepuff of course, and it has a patronus inside! I am so intrigued to see what is inside and what the patronus is made out of as well.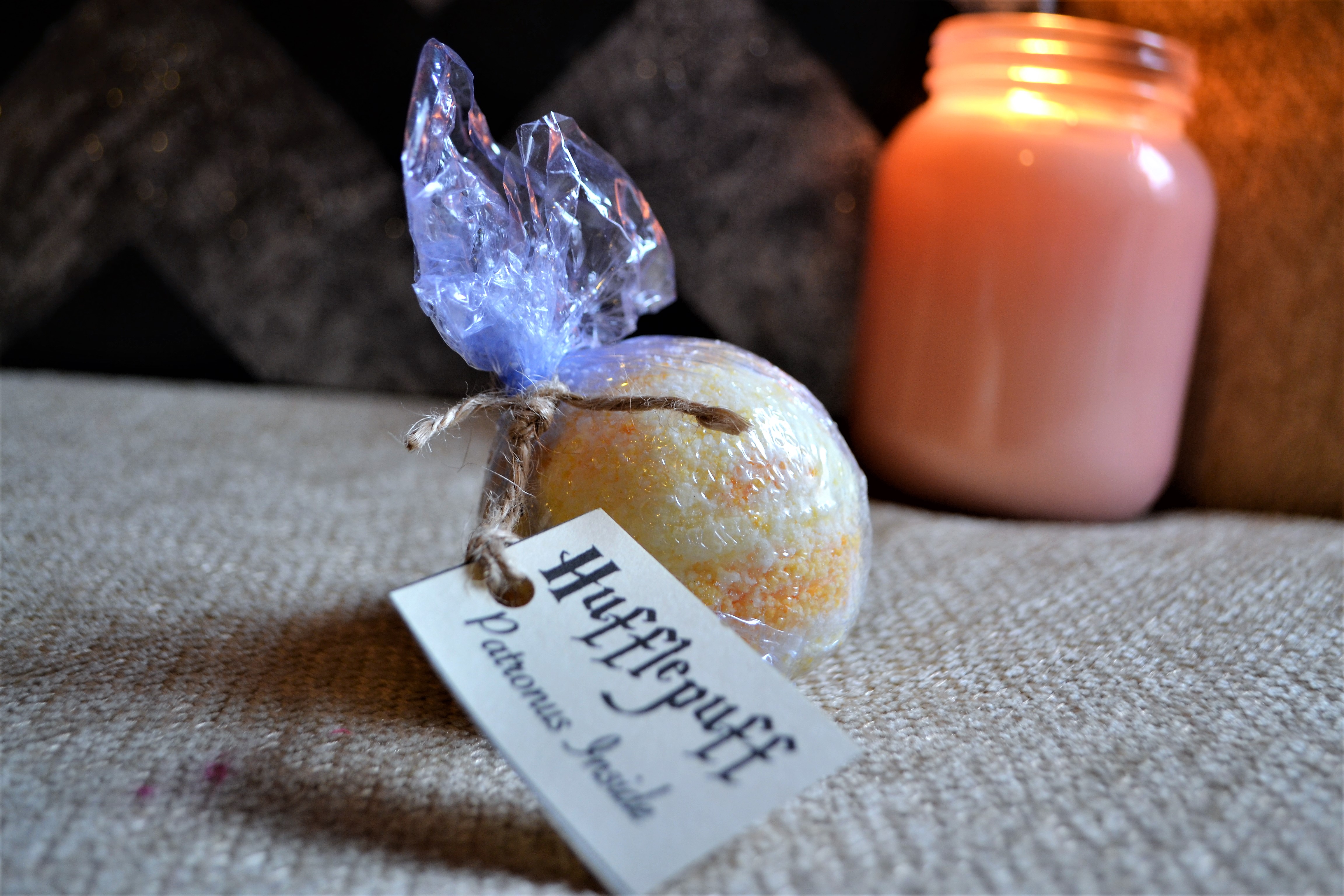 "HP" stamped ring // 7th and West 
Another great find from 7th and West, was this hand stamped "HP" ring. It wasn't until the next day that I realized that not only does my cool new ring stands for the famous Harry Potter…but my own initials are in fact, HP–so win win! This ring is adjustable so I can wear it on any of my fingers or thumb! It is perfect for any look.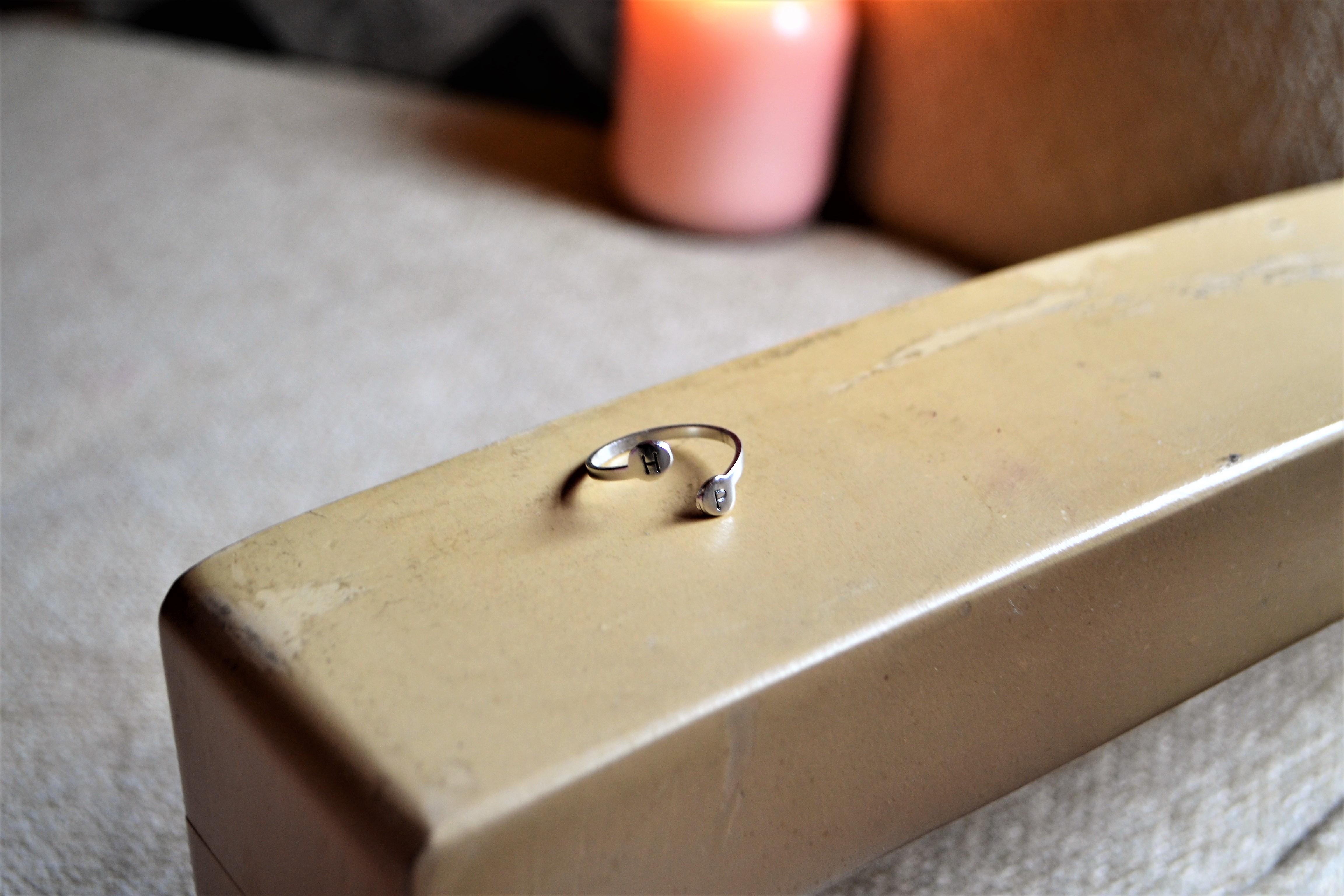 Swish and flick decal // Vinyl Diggs
My sister and I both bought this cute little decal for our laptops. This famous quote from the first book/movie is always something we both quote to each other. Vinyl Diggs had numerous popular sayings and symbols from the franchise. I was really impressed with them.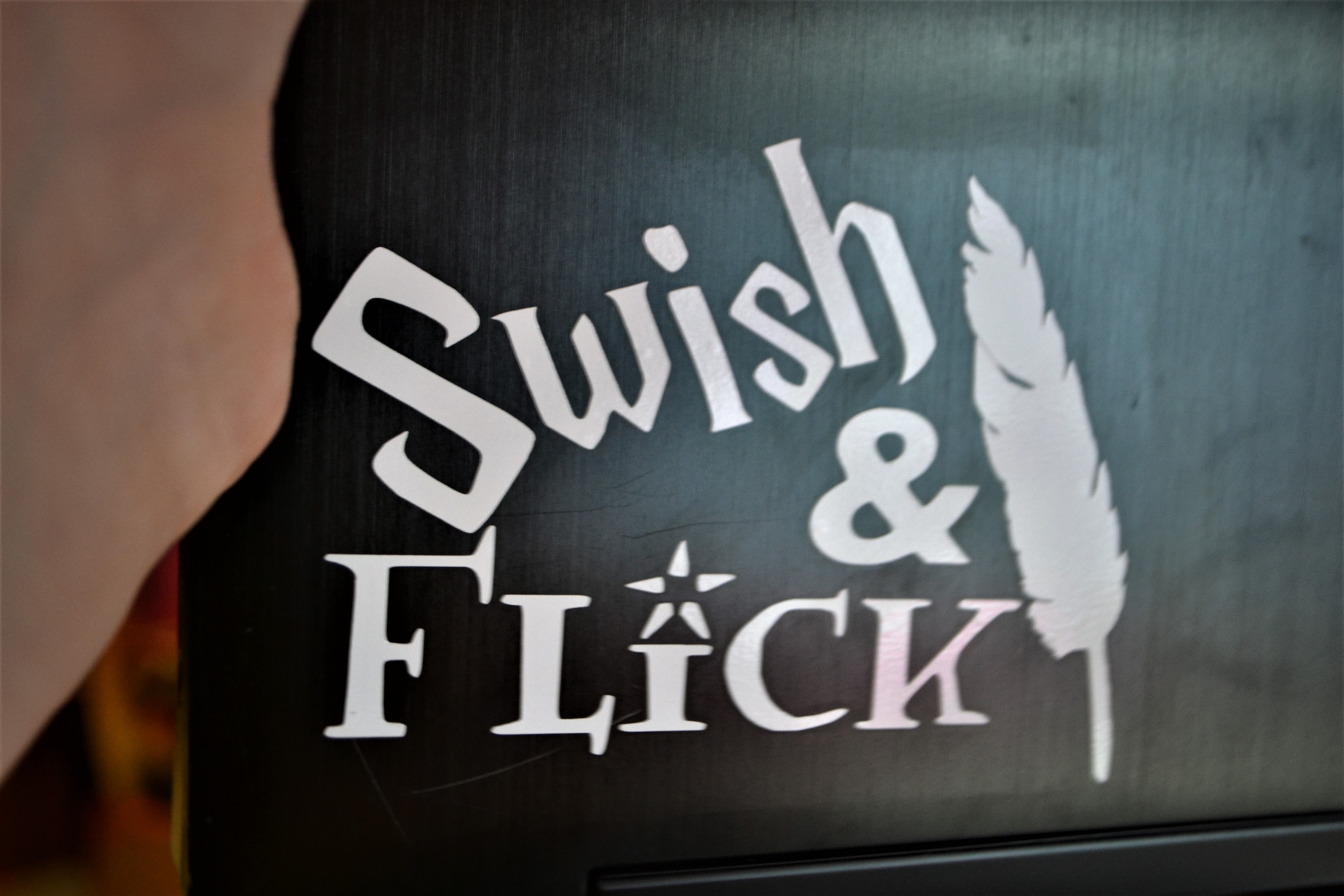 Hufflepuff coffee to-go mug // The Golden Type 
I couldn't leave the festival without some sort of coffee mug or to-go mug! You know my obsession. I couldn't resist this Hufflepuff gold icon mug! Hufflepuff is, of course, my house so I had to support. This is a very sturdy to-go mug that I cannot wait to use!
9 3/4 print // The Golden Type 
You know I am always a fan of a gold print. I wanted something that wasn't extremely obvious that it was HP…so I settled on this 9 3/4 foil print. It is going to look perfect in my room on my gallery wall. I mean how subtle and cute is this gold foil print???
Bertie Bott's Beans Candle // Kamala Candle Company 
This candle has to be my favorite purchase. It smells of sweets with some hints of florals. I usually don't like very sweet candles but this is incredible. It's also a soy candle that will burn for much longer than a typical candle. I really enjoyed meeting and chatting with the owners of the Kamala Candle Co. while I shopped their delicious smelling candles.
What would YOU like to have from this haul?? Don't forget to shop local when you can!! XO