Ah, Worship Wednesday. It is by far one of my favorite days and topics to blog about. I started a new series called "Currently Crazy About" a few weeks ago with some current makeup brands I have been loving. Today is a continuation of the same series but totally different topic!
Ya'll know I am always finding new worship music that I want to share. There is just something about worship music that always hits home for me. I love worship and I am always in awe of how God can use people's words to draw us into His presence. Here is what I'm crazy about: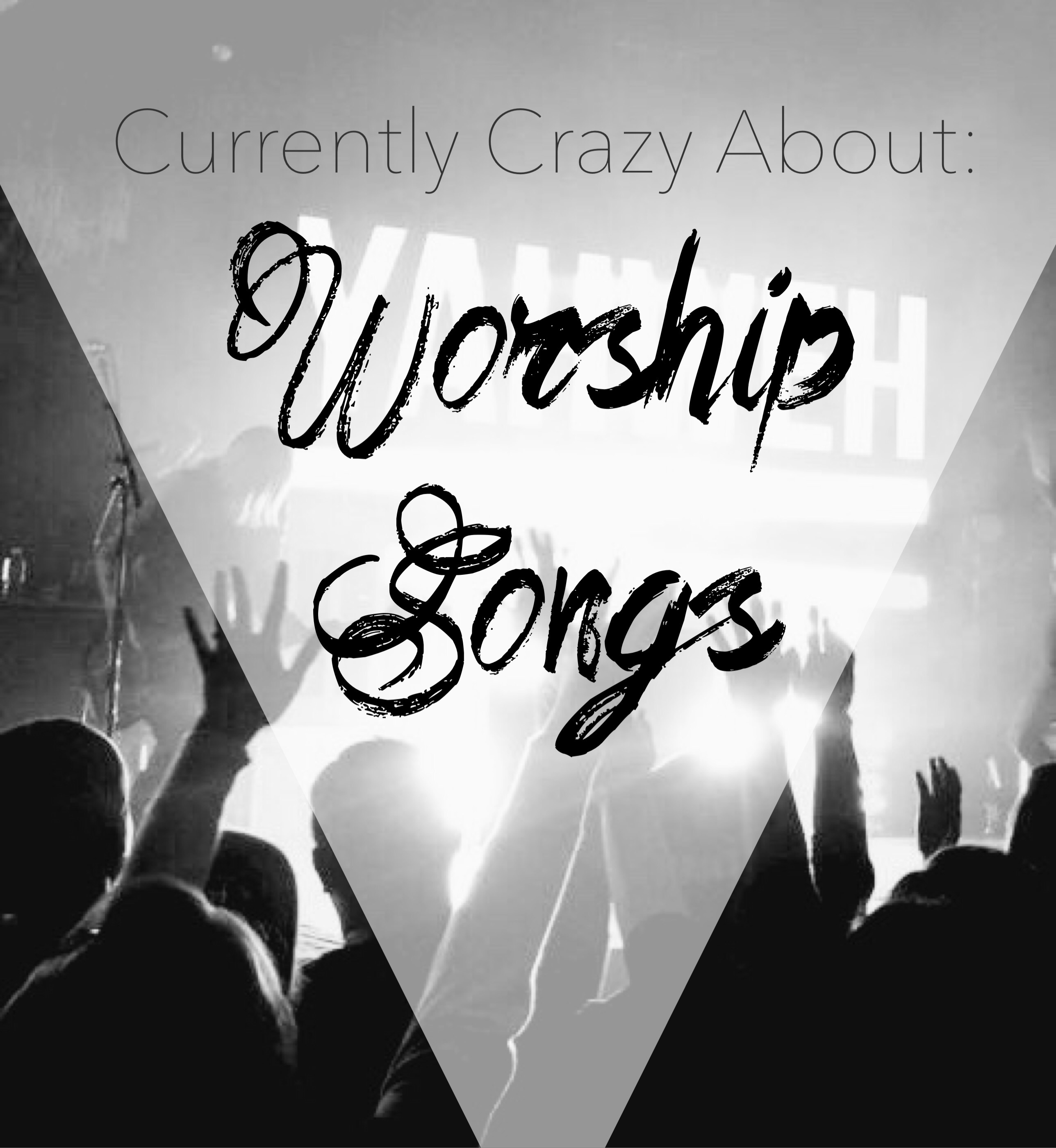 Kari Jobe has a way with words… I pre-ordered her album "The Garden" that debuts Feb. 3rd and this song was automatically downloaded when I did. I am crazy about it! It is an anthem asking God to come and fall on us again. Asking God to open the heavens and fall on us, because there is nothing more powerful than His presence. I love when worship songs are prayers that our heart should utter, and this is just that.
"It's the power of Your presence,
That changes us
Your glory all around us,
And we're undone
You open up the Heavens
And fall afresh on us"
In a world full of lies and chaos, our only cry should be, "let it be Jesus." Jesus is the answer to all and the only thing we need. We need nothing apart from Him. I've always loved the phrase, "Jesus + Nothing = Everything" and this song is a verbal decree of that. I love the picture that this song paints…that we would call Jesus' name before all other names. I could talk about this song all day, but I'll continue on.
"For me to live is Christ
For me to live is Christ
God, I breathe Your name
Above everything
Let it be, let it be Jesus
Let it be, let it be Jesus"
First off, I listed the acoustic version because I much prefer it…the simple guitar and vocals! Hillsong also has a wave of painting a beautiful picture with their woven words. This song is an example of what it looks like living for and in Christ. You don't truly live until you live through Christ. I consider this song very poetic but such a perfectly written worship song that sums up what it looks like to finally be living.
"You take me higher than I've been before
It's Your perfect love that sees me soar
God your freedom is an open door
You are everything I want and more"
I've mentioned Warr Acres before, they are a local churches worship team that produces some amazing worship albums. This song is such a beautiful cry out to God that reminds us that God is never done fighting for us. In our world today, it is so comforting to know that God is always fighting for us even when those waves seem like they might overcome us. Honestly, this song just speaks for itself…it is so powerful I don't have many words. Click the title and go listen for yourself!
"Buried beneath the waves, my heart was fading
Pulling me from the grave, Your love was waiting
Though I fight against You, You will never stop fighting for me
Relentlessly, Your love is chasing
Relentlessly…"
I'm pretty sure I am talked about this song again, but I can't help but bringing it up for this. I am crazy about this song. The simple words that are so deep and a great reminder that even though there is sin and bad things in this world there is but one good: our Heavenly Father. God is perfect in all of His ways and we need to remember that.
"You're a good good father
It's who you are, it's who you are, it's who you are
And I'm loved by you
It's who I am, it's who I am, it's who I am"
What worship songs are you currently crazy about? I'd love to hear!