From the first Christmases I can remember as a little girl, I remember one specific thing; my families tree topper. I remember the angel that wore a beautiful white and gold dress with matching wings that sat atop our tree no matter what house we were at.
Today's post is all about that very special tree topper. We all have different traditions and decorations we use during Christmas…one of my families biggest traditions is our topper.
Meet Christy! She is a Precious Moments Angel tree topper.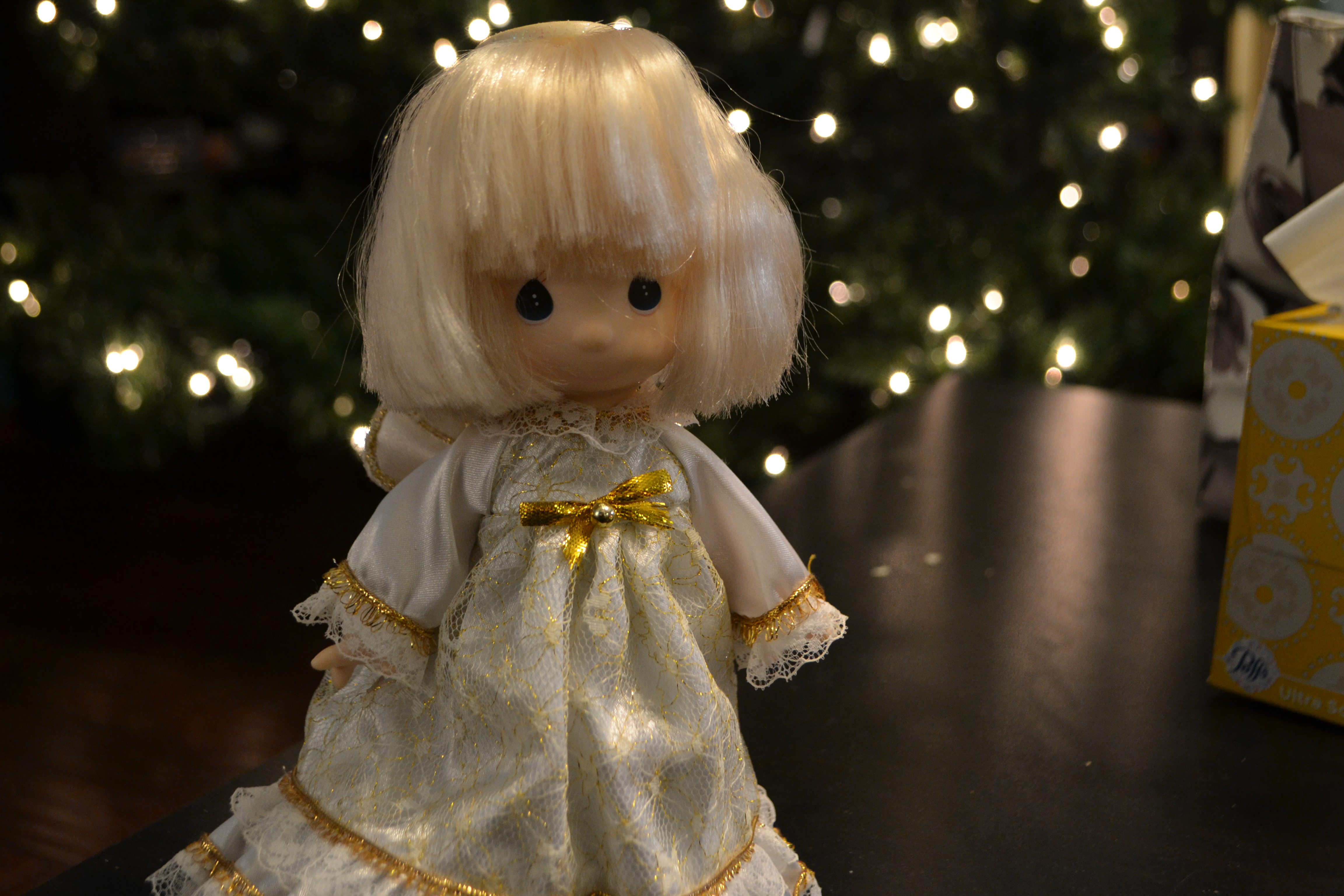 For those who don't know, my mom's name is Christy. My grandparents purchased this tree topper for my mother years ago and we have used it ever since. It looks nothing like my mom, but it is special because it holds her name and has been special to her as well.
My mom has been sick through most of my life. She's faced brain bleeds, cancer, and autoimmune diseases with grace and faith. For some reason, this angel is a symbol of her-never failing through the years.
Christy, the angel tree topper, is so special to my family, it's a way to honor my precious momma. She's tried to get us to move on and use another one…but we refuse, it's just to special.
I know this is a short little post, but I just had to share the special memories attached to this Christmas classic.
What's a special tradition you and your family do? I'd love to hear!